The Bahamas is one of the most popular destinations in the Caribbean -- and it's easy to see why. Crystal clear water, soft sand, and thousands of gorgeous cays are just a few of the appealing features here. Plus, the food is great, the seafood is fresh, the drinks are fruity, and the welcoming smiles are aplenty. The islands draw families, couples, and friends looking to relax on the beach, explore the underwater world, or soak in some culture at one of the many annual festivals. Still, this paradise has its limits, and changing weather can impact your trip. While temperatures stay pleasant year-round, hurricane season is a serious threat that may bring in heavy rains (or worse) that can ruin plans. Since the islands are spread out over 100,000 square miles, the following should be looked at as a general guide to help you figure out the best time to visit the Bahamas. If you've got a specific activity in mind -- like swimming with whale sharks, diving with manta rays, or partying during Carnival -- you'll want to visit during a specific time, regardless of the weather. So, pull out your calendar and get ready to block off the best days for your Bahamas trip.
January and February in the Bahamas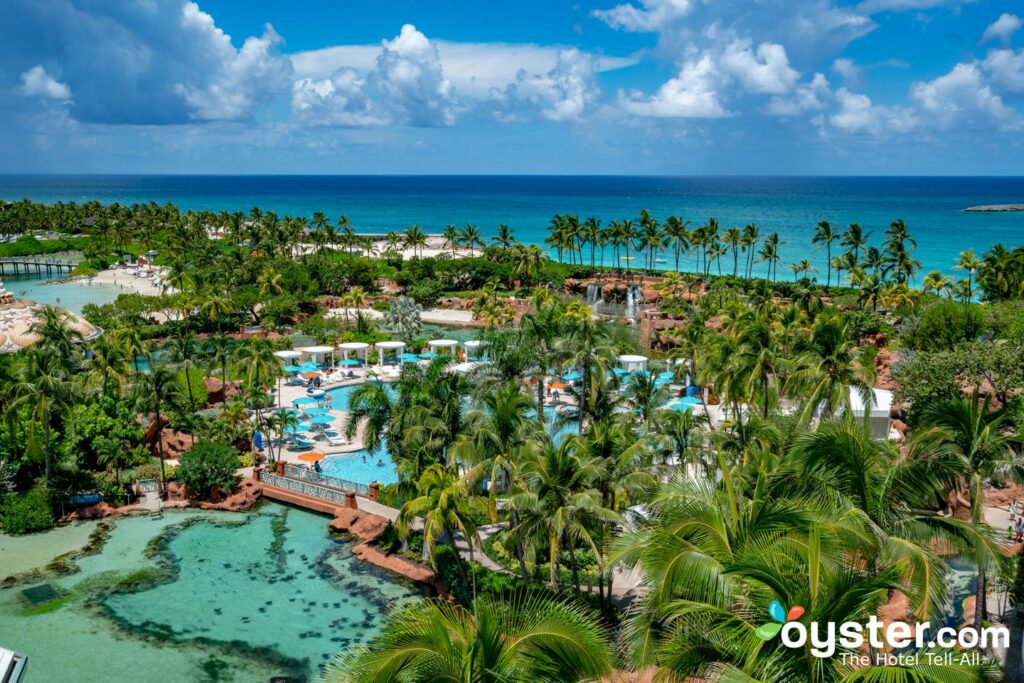 January and February are two of the best weather months for the Bahamas. Hurricane season is over, the sun is out, rainfall is at its lowest, and temperatures fall within the desirable range of the high 70s and mid-60s. In other words, it's a warm winter escape with excellent conditions for snorkeling, diving, or simply lounging on the beach or by the pool. You'll also have the best chances to spot whale sharks and humpback whales. The downside? Everyone else wants to visit during these months, too. Sky-high rates, massive crowds, and long lines are not enough to deter visitors, so be prepared to share these beautiful islands with thousands of your closest strangers. Most hotels, especially popular spots like Atlantis on Paradise Island will be booked months in advance, so plan early. Keep in mind that early January is likely to see a lot of families trying to squeeze in a trip during school's winter break.
March to Mid-April in the Bahamas
Crowds can let up a bit in March and April, but don't bet your trip on it. Travelers visiting during these months should be aware that rates might be higher due to spring break. Weather starts warming up by a few degrees in March, but it doesn't quite linger in the 80s until April. Humidity is a given when talking about the Caribbean, but thanks to the low amount of rainfall, it's still at its lowest in March. You might catch a few day showers in April, but it's usually not enough to ruin plans or cancel beach days. By mid-April, most of the spring break travelers are gone, and crowds start to thin out. Bull sharks are more prevalent in these months, too, and it's your last chance to catch the humpback whales until they return in December.
Late April in the Bahamas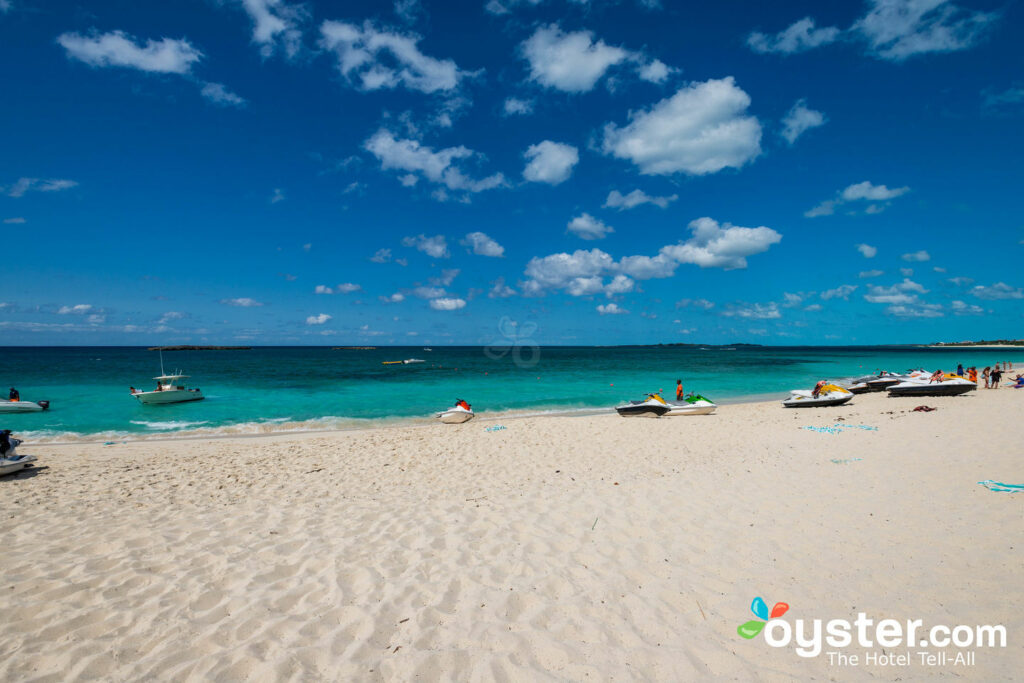 Come late April, the off-season starts creeping in, and hotel rates and occupancy level out. This is one of our favorite times of year to visit because the weather is warm (but not blazing hot), there are good deals to be had, and the resorts and beaches are not as crammed with tourists. However, if you're a surfer, it means that most of the waves are dying down (though The Abacos and Rum Cay still have decent swells all year round), and the only whales in the water are pilot whales. Your chances of spotting turtles, dolphins, and rays on a snorkel or dive trip are still good. Shark divers will want to head to Cat Island to catch an up-close look at the whitetip sharks chasing migrating tuna.
May in the Bahamas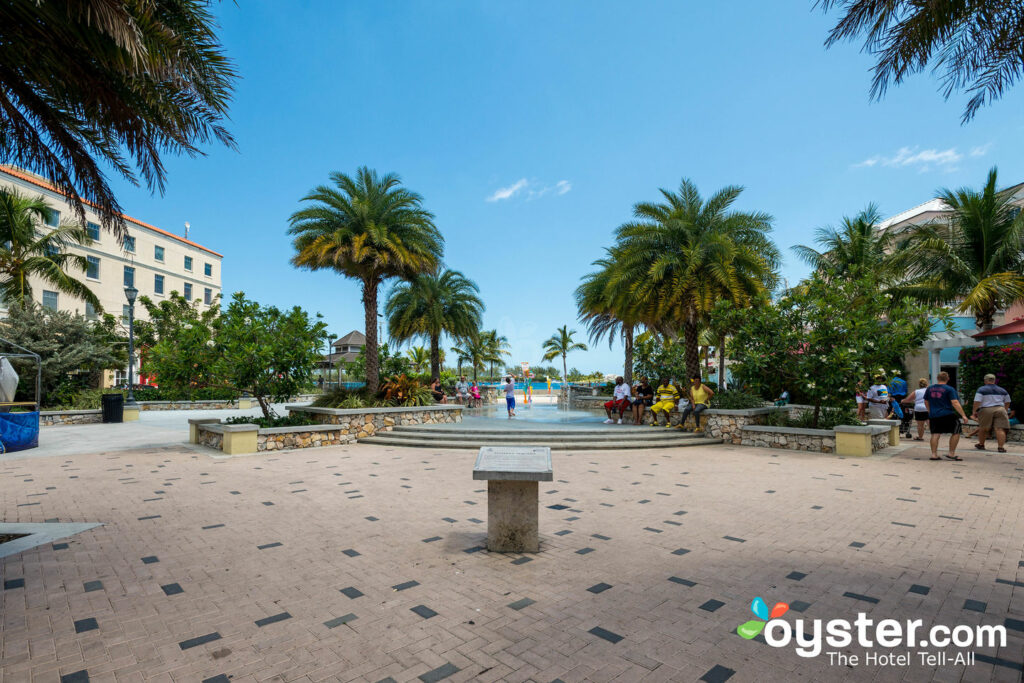 May brings in perfect temperatures, ranging from 72 to 84 degrees Fahrenheit, but it also sees double the amount of rain as April. While this could dampen the vibe in other parts of the world, the Bahamas throws a party. The country's annual Carnival celebration usually takes place at the beginning of May (or the end of April), and you'll find parades, parties, and live music taking over the streets in Nassau. It's also the only week where hotel rates pick up and occupancy can get tight.
June, July, and August in the Bahamas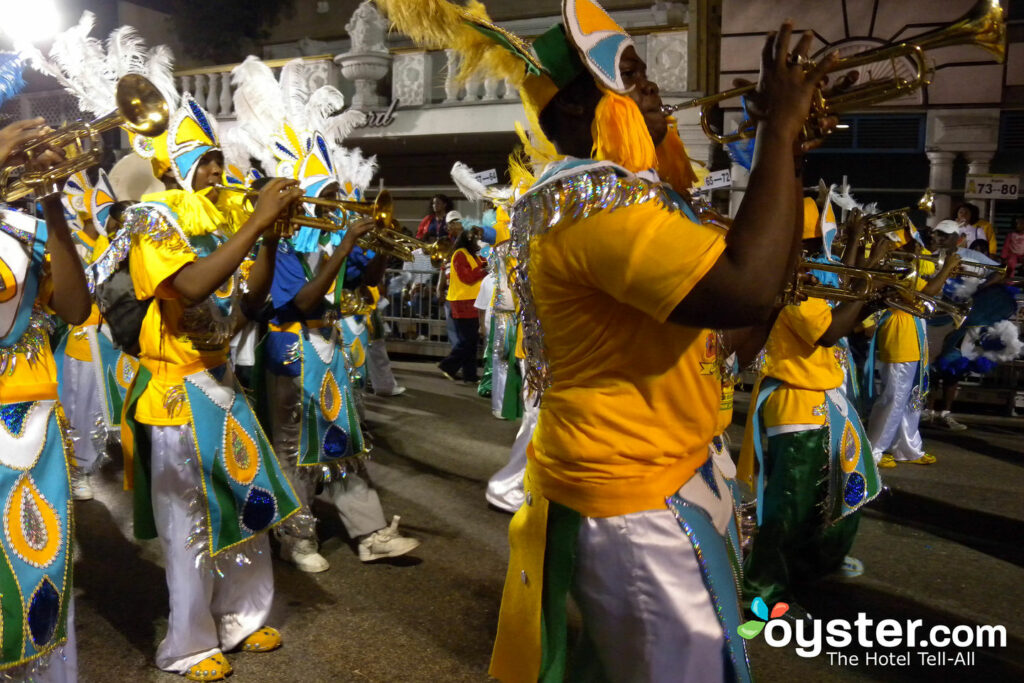 June officially ushers in the rainy hurricane season, and the islands will start to see a significant uptick in the frequency of showers. Weather gets a little sticky, with temperatures in the upper 80s and lots of humidity in the air. These conditions are enough to deter most travelers, but those who make the trip will find lower rates on flights and rooms, plus fewer people. Storms can kick up sand under the water, causing a slight decrease in visibility for divers and snorkelers, and water sports become a little more perilous, due to the waves and rain. Folks hoping to see manta rays should come in July, which offers the highest chance of spotting them in the water. Temperatures start topping out in July, hitting the 90s, and rain is at its peak, but you'll get the same amount of sunshine– about 10 hours a day — throughout April, May, June, July, and August. These summer months are celebrated by locals, and there are a handful of fun festivals, including the Pineapple Festival and the lively Junkanoo Summer Festival.
September in the Bahamas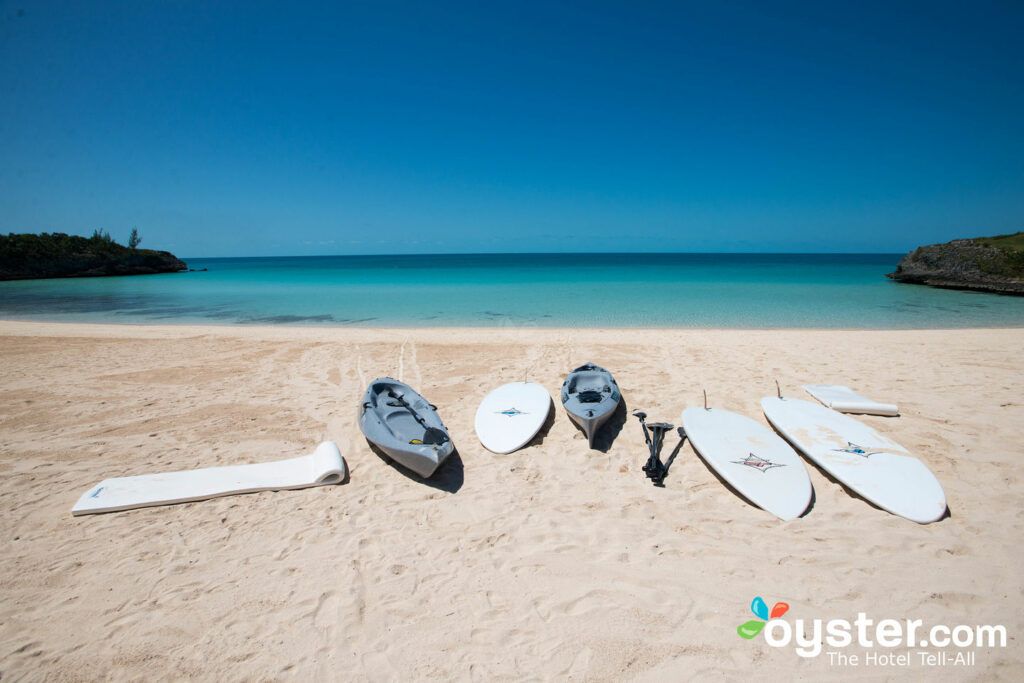 September weather can start to cool off a little, if only by a few degrees. Days begin to feel a little shorter. We're still in hurricane season, though the amount of rain starts to decrease. September is a great off-season month because you still get the warmth from summer, lower humidity, and low rates from hurricane season. There are no standout festivals in September, but you can celebrate the islands' low crowds and cheaper rates — in a few months, they'll both start increasing.
October in the Bahamas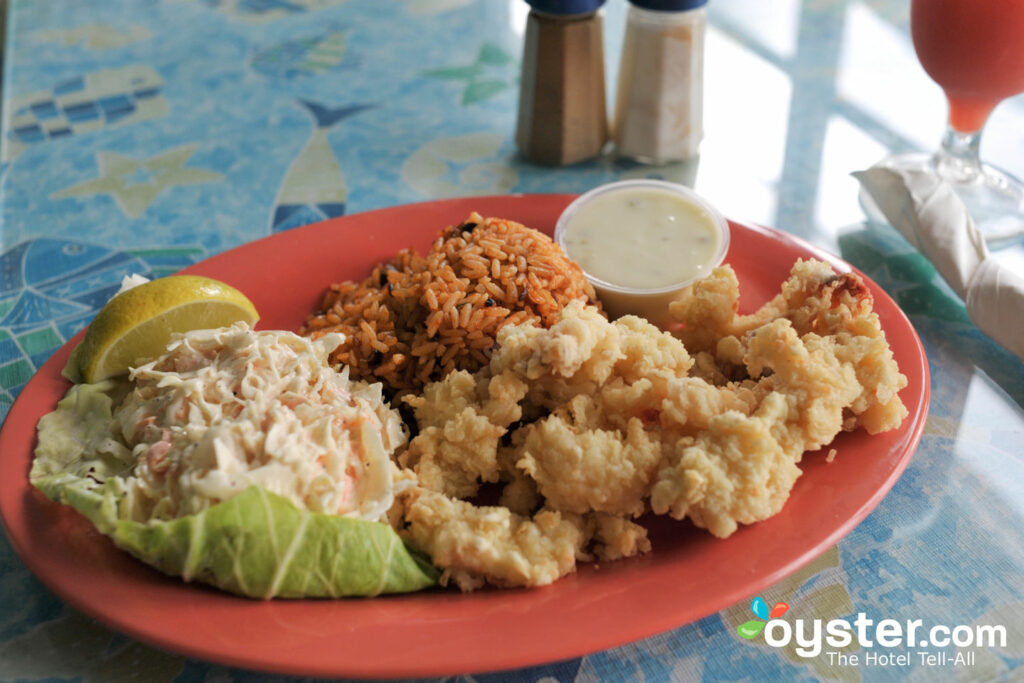 By October, rainfall has tapered off by nearly a third of what it was in July. Deals on rooms and fights can still be had, which is great news for dedicated shark divers and surfers. October kicks off surf season in San Salvador Island as well as Eleuthera, and marks the best viewing opportunities for shark fans. At the end of October, Nassau hosts the International Culture, Wine, & Food Festival.
November in the Bahamas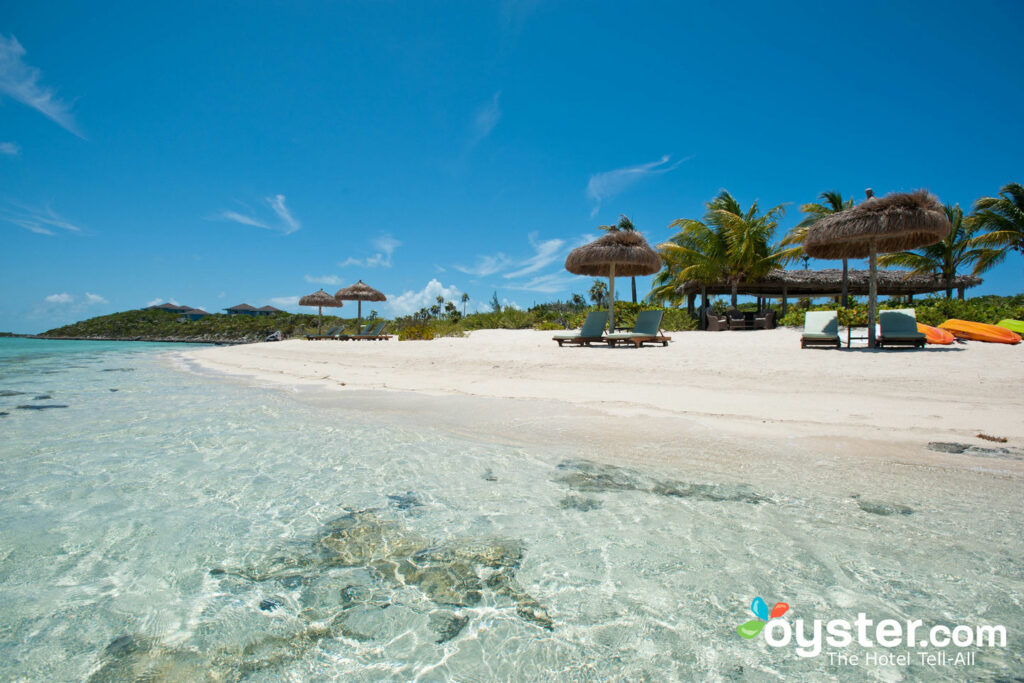 November is the official start of fall, and island temperatures drop, averaging around the low 80s during the day and mid-70s in the evenings. Rainfall has also cut down to more than half of what it was in July, making this a great shoulder season to consider. Surfers can start to catch waves in the Exumas from now until about April. Hurricane season is still in effect, but it's on its way out, officially ending on November 30. So, you'll still get some low rates, fewer crowds, and (mostly) great weather. We aren't the only people who feel this way: Tourism starts to rise in November after a summer slump during August, September, and October. Plus, this is the last month to cash in on cheaper rates since they start rising pretty quickly once December rolls around.
December in the Bahamas
December marks the start of the high season in the Bahamas. The end of the hurricane season plus cold winter temperatures elsewhere make the Caribbean — and the Bahamas, in particular — a popular place to be. Rates start to rise, occupancy levels get booked up quickly, and the slow island vibes become a bit more hectic. The Junkanoo Winter Festival occurs in the week between Christmas and New Year — also a common vacation time for travelers — so you can expect even higher rates during this period. Hammerheads also start returning to the cooler waters in December, and lucky folks may even be able to spot the first sperm whales or whale sharks in the water.
Some of Our Favorite Hotels in the Bahamas:
Melia Nassau Beach – All Inclusive
An upscale, sprawling resort, Melia Nassau Beach is located on beautiful and serene Cable Beach. It's a 15-minute drive from the airport, but it's not in walking distance to other attractions. A stylish lobby, three pools, daily activities, and entertainment add to the Melia's appeal. Six on-site restaurants serve better-than-expected food, and there's an on-site Starbucks.
Chic open-air surroundings, oceanfront suites, and an air of exclusivity attracts families and couples who prefer to be slightly removed from the thickest crowds. Modern, sophisticated suites (many with views) have modern technology, balconies, and extra large bathrooms. The property shares a separate beach and large family pool with neighboring Reef Tower, but only Cove guests have access to the party pool called Cain at the Cove — for adults only — with private cabanas, outdoor gambling, and a live DJ.
When going from the beach to the bar to the pool to the room 3 to 4 times a day, a cover-up is always the best option. Be sure to snag one for you next Bahamas vacation.
You'll Also Like:
All products are independently selected by our writers and editors. If you buy something through our links, Oyster may earn an affiliate commission.