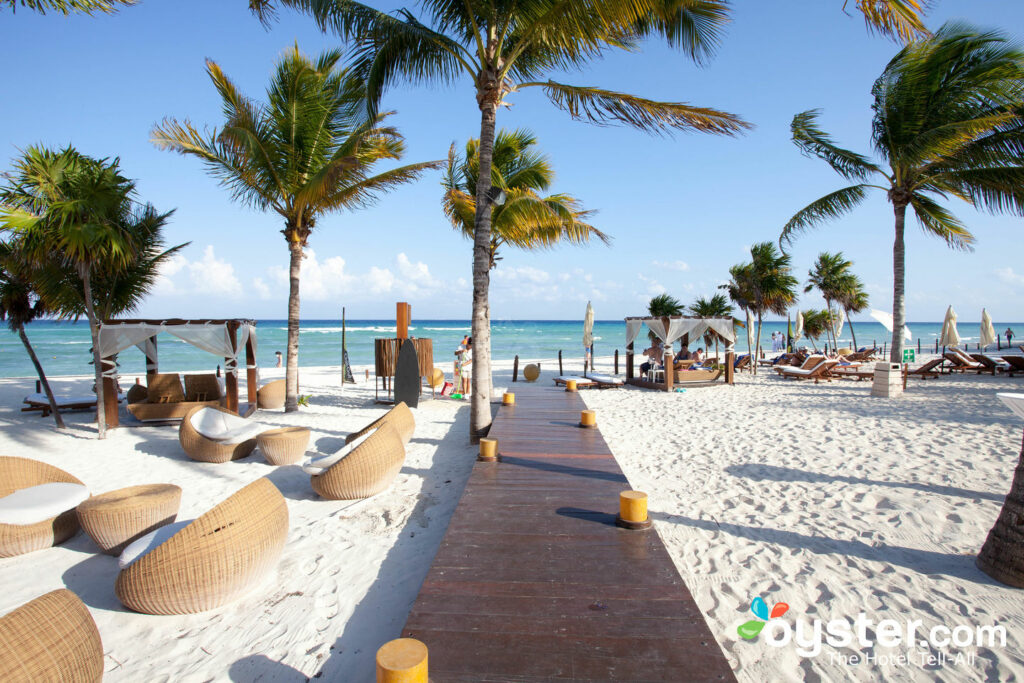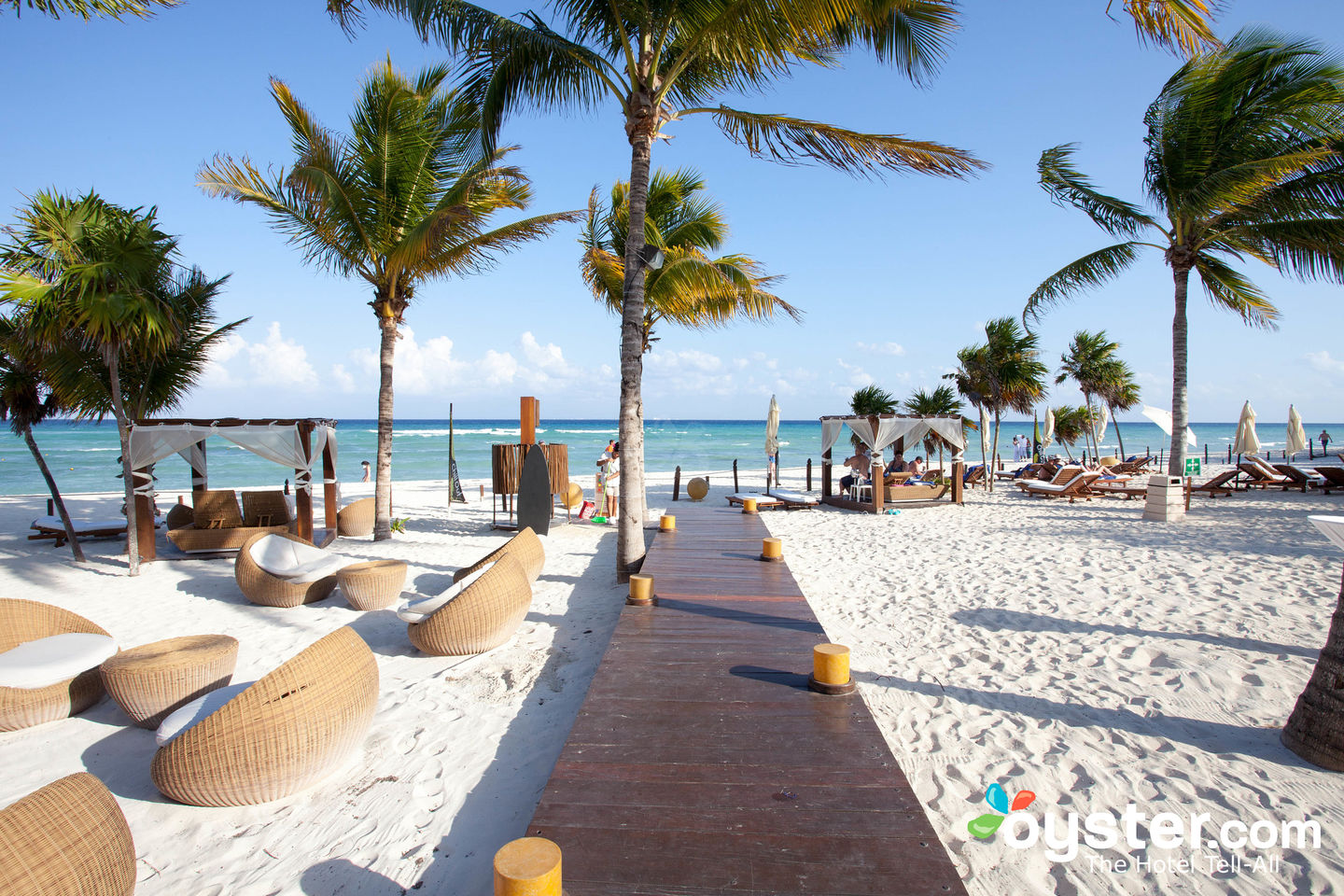 Connected to its sister property, the Grand Sunset Princess (also a great-value luxury resort), this 672-room, hacienda-like hotel occupies a vast complex attractively laid out along a beautiful stretch of uninterrupted beach near Playa del Carmen. There are a plethora of options between the two meticulously manicured properties: nine bars, seven restaurants, 12 pools, a spa, and a variety of sports on-site (such as tennis, fitness center, and scuba lessons — one per guest is covered under the all-inclusive rates). Rooms are contemporary and chic with modern bathrooms; some rooms are swim-out. Multiple guests have noted that upgrading to platinum status can significantly cut check-in time and provide access to more desirable rooms. Note that there's a fee for Wi-Fi and the buffet restaurants receive mixed reviews. There is no significant difference between the Grand Sunset and Grand Riviera as all features are shared, so book at whichever side has cheaper rates.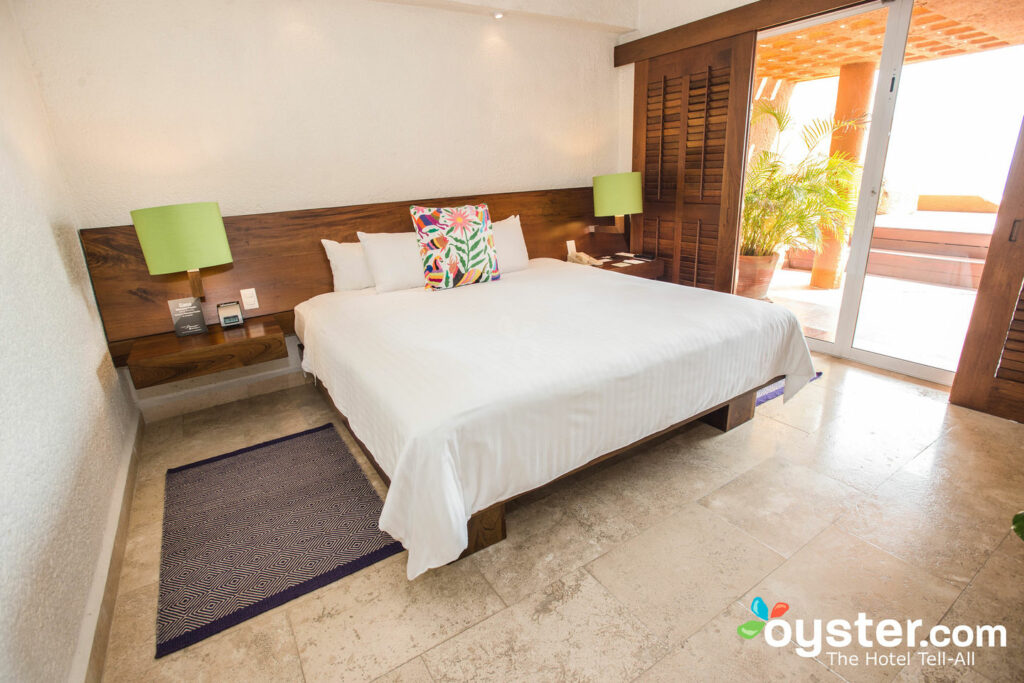 Las Brisas Ixtapa, on the outer edge of Ixtapa's bustling tourist core, is a 426-room resort with just about every essential and upscale amenity imaginable, including four pools, five restaurants, four bars, and a beautiful clean beach. The sophisticated rooms feature a nice dash of local character and bright color, as well as stocked minibars, flat-screen TVs, and large, ocean-view terraces with hammocks. Some rooms even have private pools. Relative to comparable area hotels, the lack of a dedicated spa (though in-room massages are available) and long walk down to the beach are the only notable drawbacks. And keep in mind that while all-inclusive rates are available, they do not include features like Wi-Fi or use of the business center.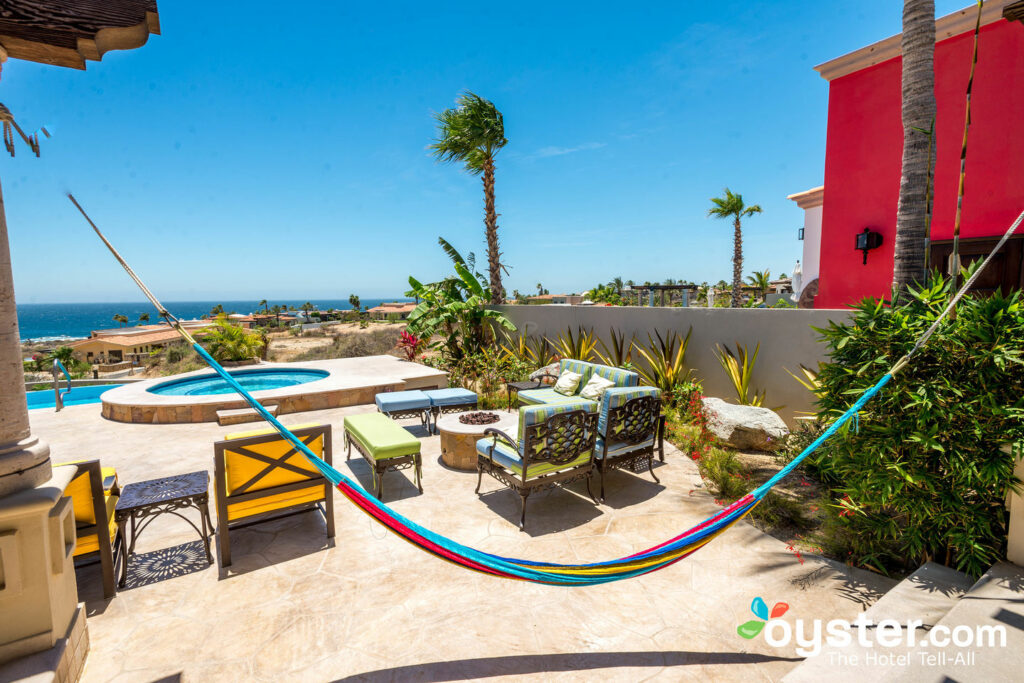 The clifftop Hacienda Encantada, overlooking the Sea of Cortez, packs Old World Mexican charm into an upscale package. Inspired by traditional haciendas, the property is full of expansive archways, weathered colonial decor, and handmade accent sculptures. All 237 rooms are Mexican-inspired and feature modern amenities: flat-screen TVs, iPod docks, and balconies. The resort is ideal for families, with a massive kids' zone, plenty of games, and an activity pool, though the vibe throughout is quiet and tranquil. There are several dining and drinking options — Italian, Mexican, and buffet — and the all-inclusive package also covers dining at a few restaurants downtown. Time-share pitches can be annoying here, and there is no real beach — just a stretch of rocky shore with a few sun loungers set up. Also, there's no evening entertainment or an animation team (a pro or con, depending on the guest).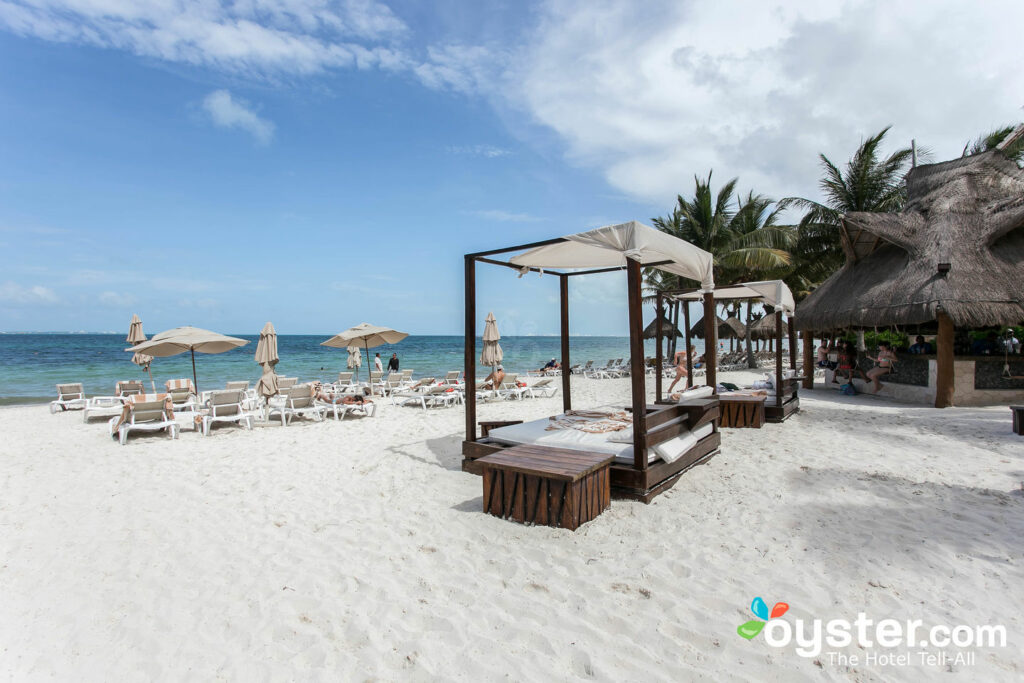 For families and couples seeking to avoid the hustle and noise of Cancun's Hotel Zone, but who still want plenty to do on vacation, the upscale Villa Del Palmar is one of the area's best options. It's in a private resort community to the north of Cancun on a pretty white-sand beach — although seaweed can be a problem. There are tons of features, including six restaurants (plus 24-hour room service), five pools, a kids' club, and a dizzying array of daily activities that ranges from face-painting to tequila tasting. The 415 spacious, homey suites all have kitchenettes or kitchens, plus balconies, many with ocean views. There's an optional all-inclusive plan, and in many ways, Villa Del Palmar compares favorably to more typical all-inclusive resorts — the food is better, there's no scramble to find a lounge chair by the pool, and rooms are more spacious than most. But some all-inclusive guests may find it annoying to have to sign for their food, even when they are wearing bracelets.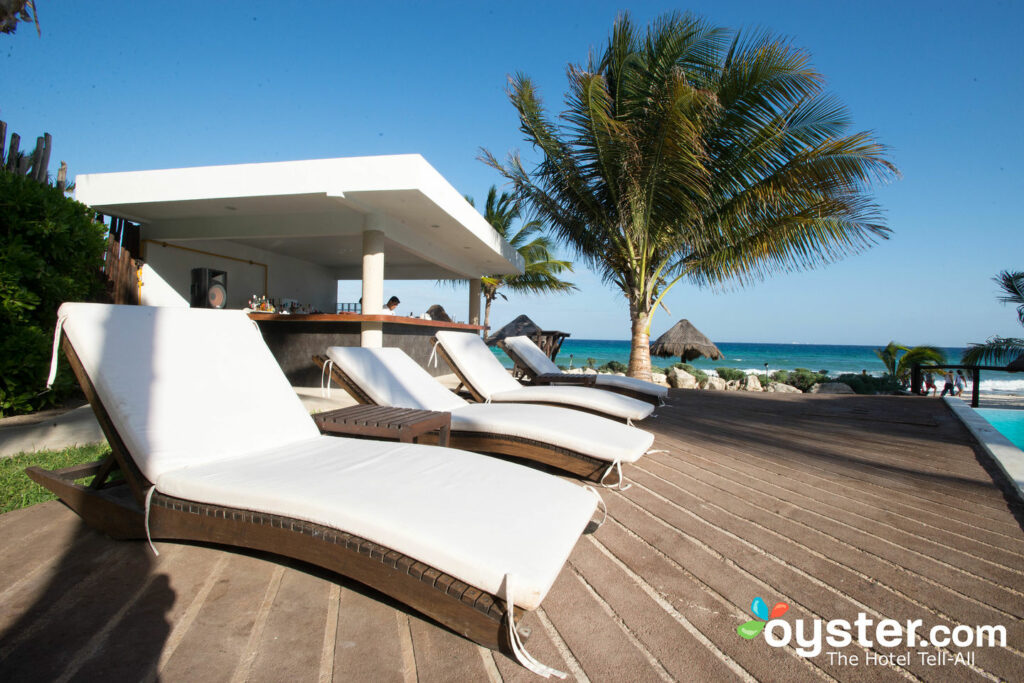 Le Reve, meaning "the dream" in French, strives to be the antithesis of the party-oriented hotels in central Playa del Carmen. Originally a rather rustic spot along a quiet beach, Le Reve has switched gears and transformed into a romantic, upscale joint with beachfront villas with private plunge pools, an infinity pool that truly seems to disappear into the ocean, and a gourmet restaurant with superb food and a refrigerated walk-in wine fridge with varietals from around the globe. (In fact, many people change from the non-inclusive European meal plans to the all-inclusive plan after their first meal here.) Because of the hotel's remote location and purposeful lack of social activities, it's best suited to couples, small families, or solo travelers looking to unplug.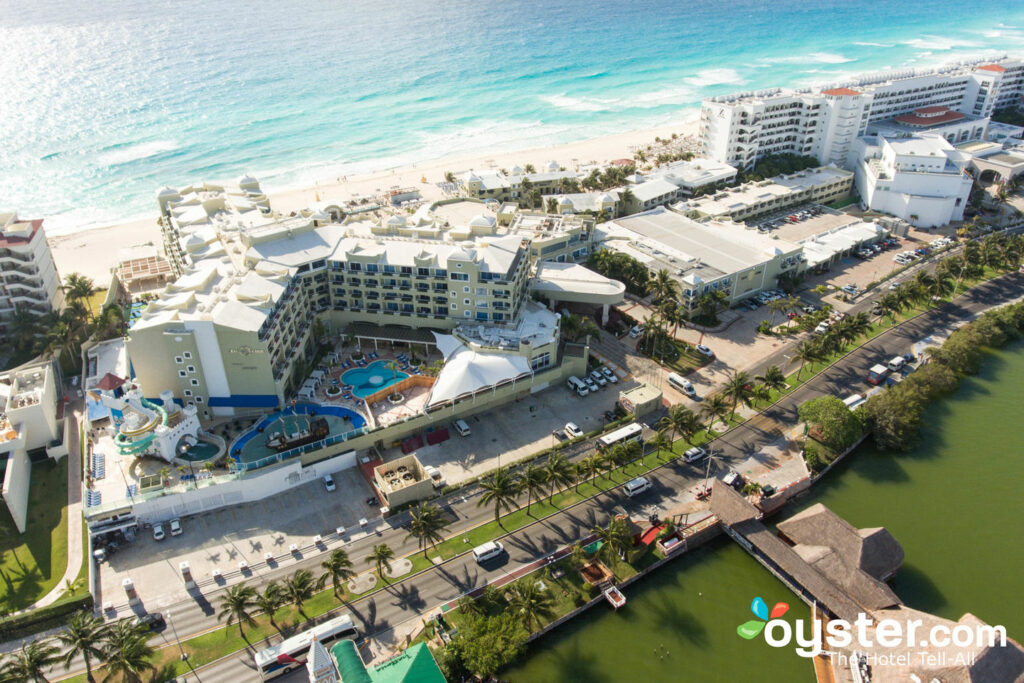 The sprawling and upscale Gran Caribe Resort Cancun is one of the most happening all-inclusives in the area, with a surprising mix of partiers and families. Resort facilities and activities appease both crowds, with tequila volleyball for the rowdy twentysomethings and magic shows and a splash park for the kiddies. The 470 rooms all have balconies or terraces (sometimes with stunning views), though some are showing wear. Wi-Fi isn't included in some of the room rates, and non-motorized water sports (such as snorkels and kayaks) are only available off-site at Aqua World (a five-minute bus ride).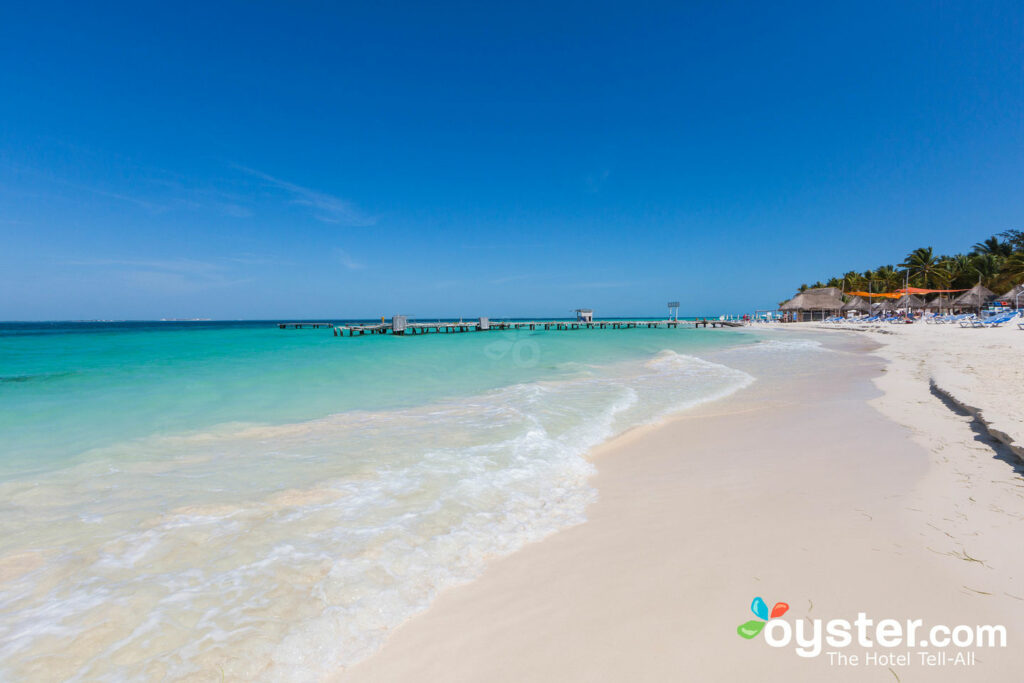 Near downtown Isla Mujeres and steps away from beautiful Playa Norte, Privilege Aluxes provides comfort and a touch of luxury. The 124 rooms are feature modern, minimalist decor (perhaps borderline austere for some) and amenities like daily-restocked minibars, flat-screen LCD TVs, free Wi-Fi, and 24-hour room service. Many are suites and have impressive ocean views and large, private terraces with their own whirlpools. Outside, the grounds are well kept, dotted with tall palm trees and two glistening pools. Beach beds on the sand are shaded by towering palm roofs. For food and drink, there are three restaurants and a pool bar.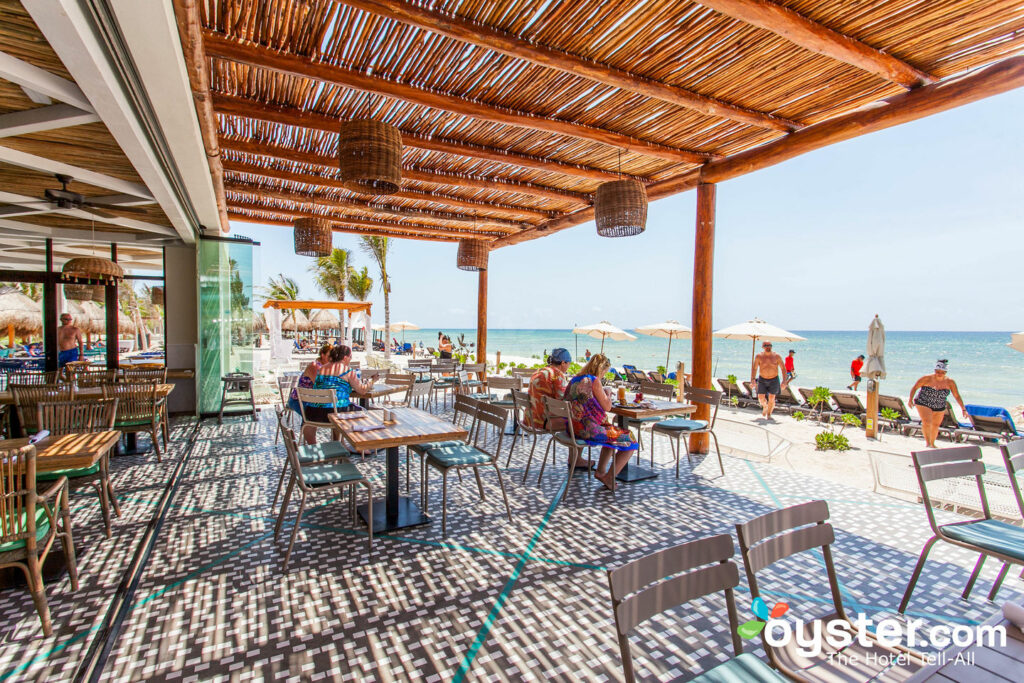 Ocean Riviera Paradise is a massive beachfront property, with 974 rooms, five pools, a water park, 13 meeting rooms, rocky beach access, and a bowling alley. The rooms are spacious and done in a sophisticated design with balconies, free minibars, coffeemakers, and trendy bathrooms. Some have swim-up access or terraces with hot tubs. With all-inclusive meal plans and 10 restaurants and 11 bars, there are plenty of diverse dining options for visitors. The plans include drinks, cocktails, snacks, and meals at buffets and a la carte restaurants. However, some past guests have noted poor food quality, slow service in the restaurants, and long wait times for room service. Privilege guests get higher quality food and brand-name alcohol, so it may be worth the upgrade for those who are particular about food and beverages.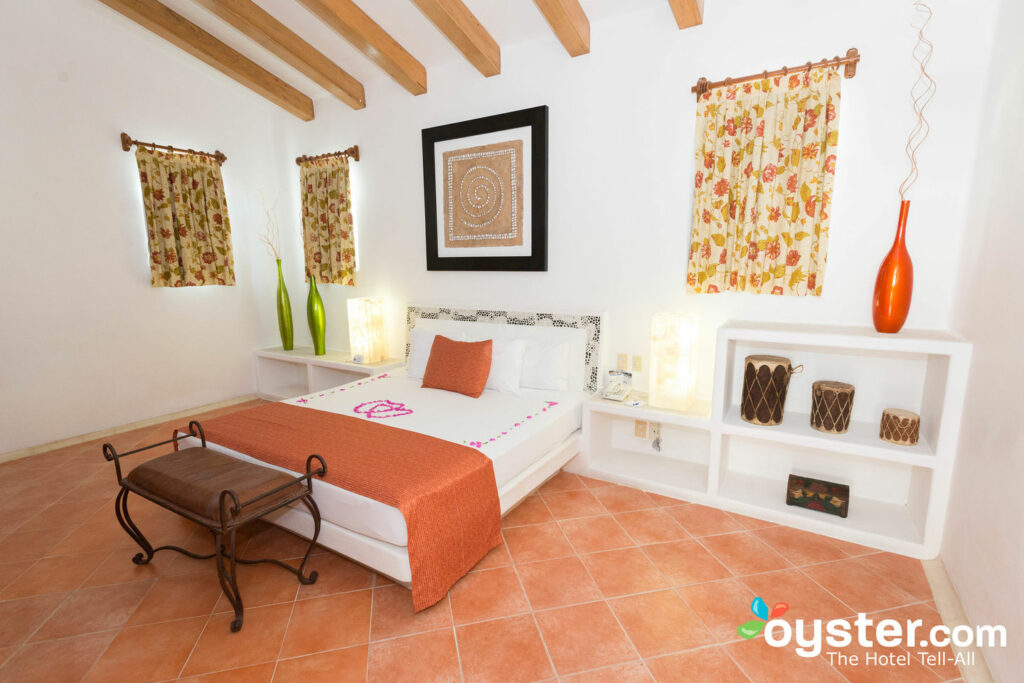 Located on a hill in Ixtapa's bustling tourist district, Pacifica Resort Ixtapa offers stunning Pacific Ocean views. The lively, family-friendly resort is among Ixtapa's best upscale beachfront resorts, thanks to its five large pools and sprawling, extravagant grounds. Most of the 222 suites include a full kitchen, glass rainfall shower, spacious living and dining area, and private balcony (many with ocean views). The resort is serviced by a total of seven restaurants, including two specialty restaurants, a beach bar, a large beachfront buffet, and a coffee shop. All alcohol and meals — except at the coffee shop and specialty restaurants — are included in the hotel's standard all-inclusive package. Overall, the food gets high marks (with the exception of the buffets), with a diverse selection. But note that the hours for most restaurants are unpredictable at best. Open and closing times depend on the season, weather, and occupancy of the hotel.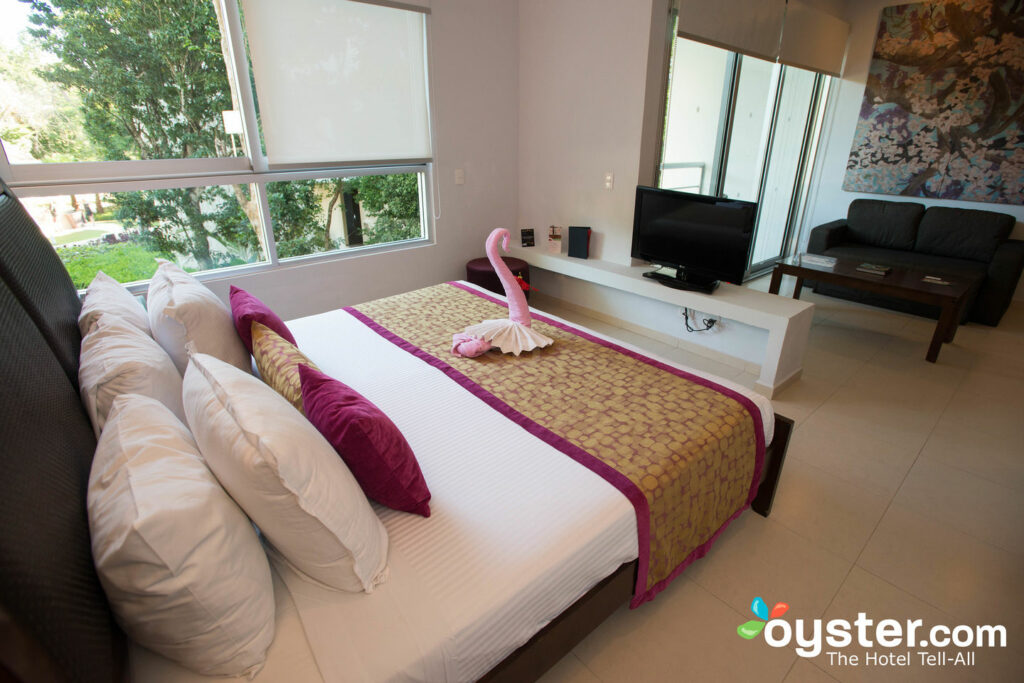 This adult-only all-inclusive is the most exclusive hotel within the Mayan Riviera's Bahia Principe resort complex, but it's not on the beach (a 15-minute shuttle ride away). The small and relaxing property has nearly everything else, though: three restaurants, a snack bar, and four bars, plus a private off-site beach area with a bar and water sports. An ideal resort for couples, all 420 suites have top-shelf minibars, 24-hour room service, and luxe amenities. Some have private decks with hot tubs.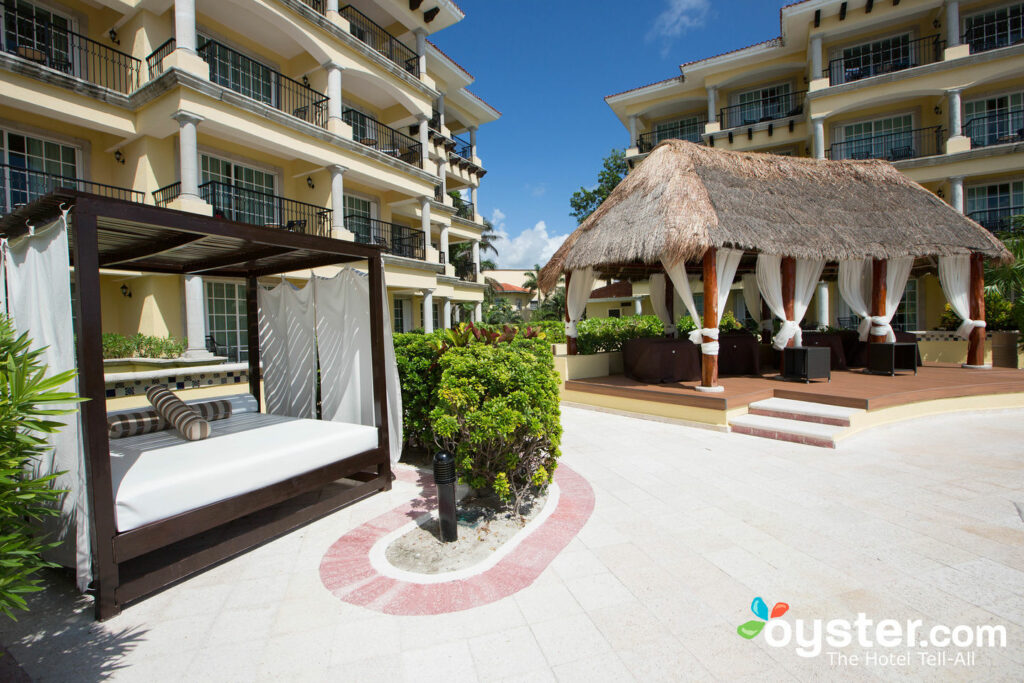 Nestled between Cancun and Playa del Carmen, this resort has tropical grounds and an away-from-it-all atmosphere that check the boxes for travelers looking for a beachside escape. All-inclusive rates make most guests happy, as the quality of the food is good and the prices include many of the hotel's activities. Marina El Cid's palm-studded grounds contain plenty of facilities, including five attractive restaurants, several bars, two pools, and an adult-only whirlpool. Much of the entertainment is geared toward families. A full-service spa, marina, fitness center, water sports, tour desk, and an outdoor tennis court are additional nice-to-haves. The 500 rooms are modern and simply decorated, with balconies, flat-screen TVs, and fully-stocked minibars (included with all-inclusive rates). However, in-room Wi-Fi costs extra, which is unusual in this area.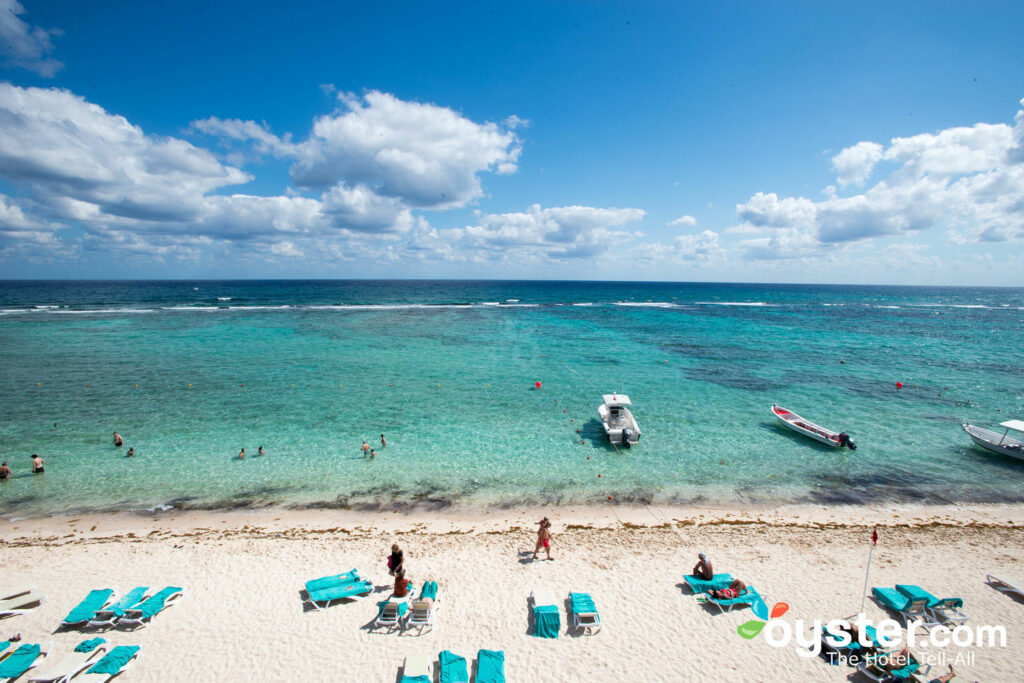 The 114-room Grand Oasis Tulum is the luxurious sister of neighboring Oasis Tulum. Over half of the simple, modern rooms face the garden, but the real gems are the few Ocean Front Rooms sporting personal beach decks, hot tubs, and chic decor. Most of the 12 restaurants and 11 bars — two of which are swim-up — are located between the sister resorts, leaving the Grand Oasis' exclusive areas (especially the private beach club) feeling delightfully relaxed and spacious. The five pools and easy car rentals don't hurt either, but fees for Wi-Fi, room service, and a few other extras can sting. And despite the hotel's name, it is actually about a 20-minute drive from Tulum.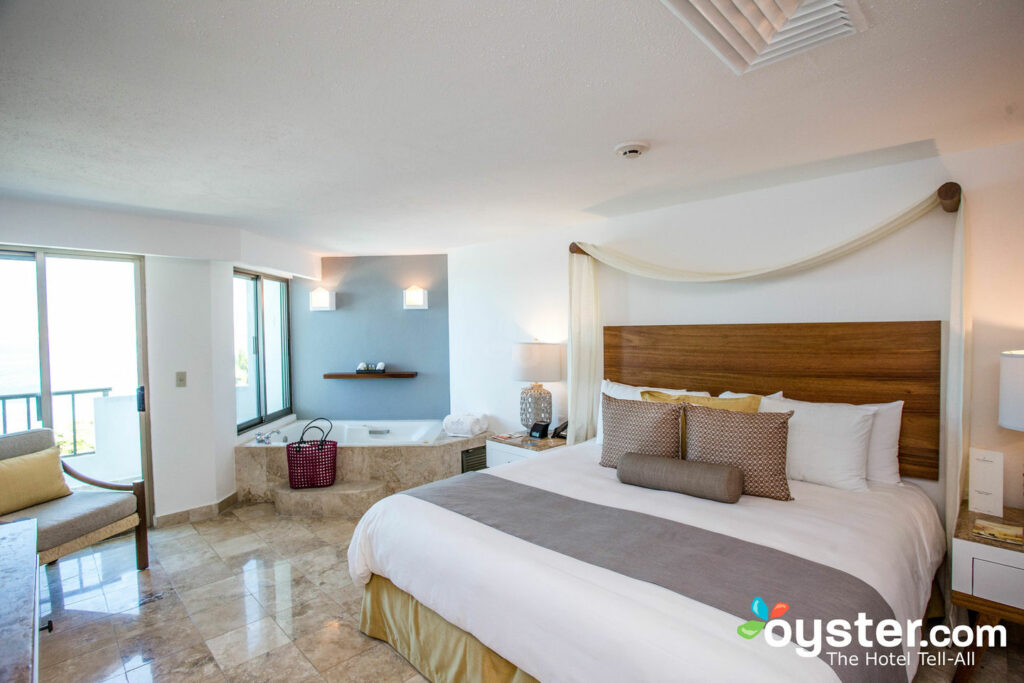 For adults who want to be close to the buzz of Puerto Vallarta but still enjoy serene beach time, this boutique all-inclusive is the ticket. Its charming design incorporates playful artistic touches and its luxe services include things like personal butlers, beachfront yoga and meditation classes, in-room aromatherapy and pillow menus, and free access to the spa's sauna and steam room. Villa Premiere also features optional all-inclusive packages, great views from all 89 rooms and suites, a main pool just big enough to seriously swim in, and other amenities typical of luxury resorts.
This 280-room Westin is an older, upscale chain hotel near the marina that draws lots of families. Notable features include two beautiful freeform pools (making up for the small beach with pebbly sand), kids' club, spa, and fitness center with sauna and steam room. Most guests opt for the European plan but all-inclusive rates are also available, and the food at the two restaurants is decent. Standard amenities in the rooms include flat-screen TVs, safes, and 24-hour room service. There are also minibars and coffeemakers; coffee packets cost extra, but bottled water is free. Wi-Fi incurs a daily fee, but hey, at least self-parking is free.
Made for everyday use, protect yourself from the harsh Mexican sun rays with Supergoop!'s sunflower extract sunscreen.
You'll Also Love: