Earth Day may roll around just once a year, but the great thing about travel is that you can celebrate your commitment to the planet anytime and anywhere! So whether you're planning a last-minute bash to celebrate Mother Earth, or just want to go green for your next vacay, these seven hotels have you covered... And if you're asking what makes a hotel eco-friendly, the answer varies depending on whom you question. Some of our picks have launched awesome recycling programs; another is LEED -certified; and yet another sits on a 1,000-acre private rainforest reserve, home to scarlet macaws. Read on for all the tree-hugging deets, and have a very happy(and green)Earth Day!
Editor's note: Some services and amenities at these properties may be altered/halted due to the pandemic. Save these ideas for when it's safe to travel again, and always follow all COVID-19 restrictions, rules, and safety regulations both at your destination and upon returning home.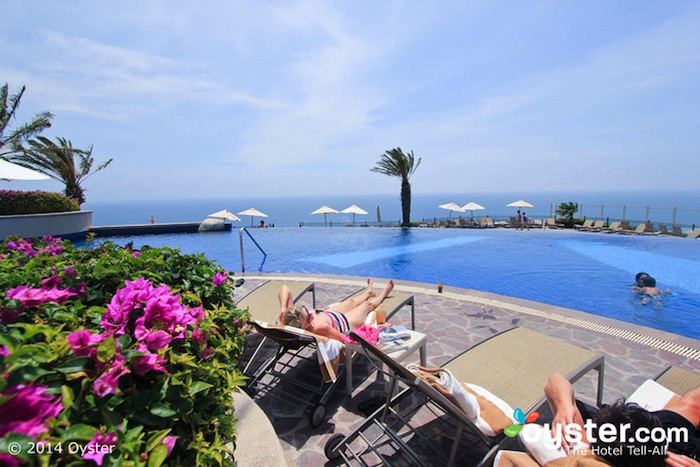 Pueblo Bonito Sunset Beach, along with its sister hotels Pueblo Bonito Los Cabos, Pueblo Bonito Pacifica Resort & Spa, and Pueblo Bonito Rose Resort & Spa, is committed to green initiatives and promoting sustainable tourism throughout Mexico. The hotel has taken lots of steps, both big and small, to reduce its environmental impact, from launching an initiative to protect sea turtles in the area to headlining an innovative recycling program. Pueblo Bonito also organizes beach clean-ups, composts much of its organic waste, and works to protect local whales, brown pelicans and other wildlife. Oh, and it's a gorgeous luxury property with direct access to a private beach.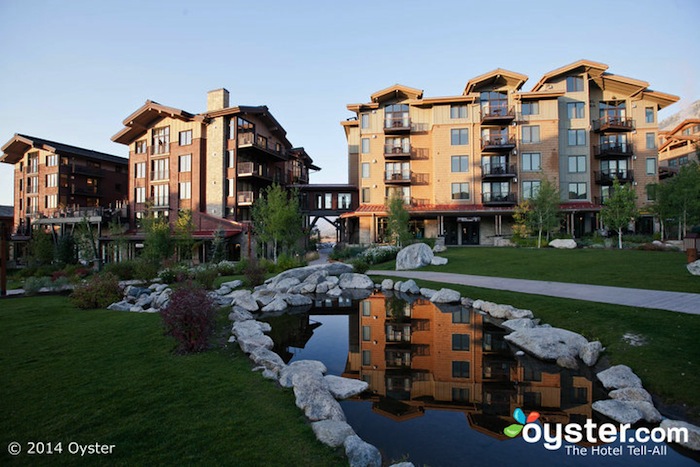 Snuggled in the snow-capped mountains of Jackson Hole, the 132-room Hotel Terra blends contemporary decor with a classic ski lodge look that is accomplished with stone fireplaces and plush sofas. One of the first LEED certified hotels in the U.S., it places strong emphasis on its environmental policies: the hotel offsets 100% of its electric and natural gas consumption; uses low VOC carpets, paint, and other productss to improve air quality; and much of the building is made from recycled materials.
Named for the scarlet macaws (lapas, in Costa Rican Spanish) that serenade guests from the trees of the surrounding rainforest, Lapa Rios Ecolodge is one of Costa Rica's most luxurious – and sustainable – hotels. The hotel has earned the country's top green honor of "five leaves" from the Costa Rican Tourism Board as a result of the lodge's commitment to the environment through reforestation efforts, solar-powered electricity and hot water, recycling, community projects, and conservation of its 1,000-acre private reserve.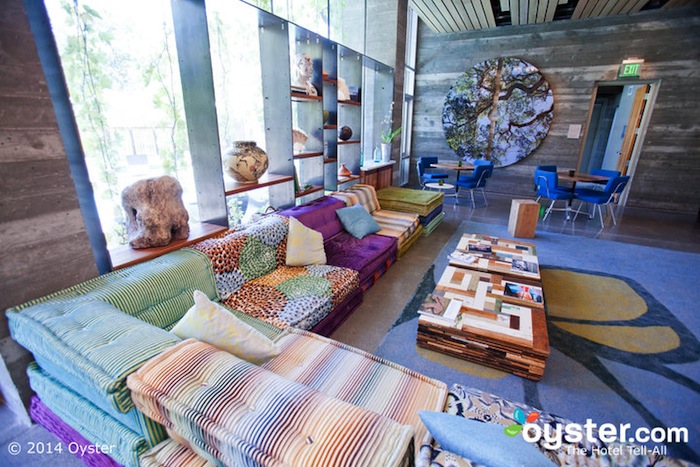 The hip H2 Hotel, centrally located in downtown Healdsburg, is a lovely boutique option for a green getaway to Sonoma. You'll see the H2's environmental commitment throughout the hotel, from "water stations," which offer complementary flat or sparkling water to fill your (non-plastic, we hope!) bottle, to free loaner bikes for emission-free commutes. And if it's warm enough, be sure to take a dip in the solar-heated outdoor pool.
The first carbon-neutral hotel in Buenos Aires, the CasaCalma Wellness Hotel is committed to Mother Earth's wellbeing. Green touches are evident throughout the facilities: Striking vertical gardens, an honesty bar with organic goodies, bamboo bicycles for guest use, organic products in each room, and a complementary organic buffet breakfast, in addition to other earth-friendly features, please not only the environment, but guests as well.
The Turtle Inn is a Rainforest Alliance-verified, luxury eco-resort along Belize's Caribbean coast. The hotel's owners (who happen to be the famed Coppolas) are clearly passionate about making their 25-cottage resort environmentally friendly, as evidenced by the Turtle Inn's long list of green accolades. which include the use of local construction materials, installation of energy-efficient lighting, locally-produced toiletries, biodegradable laundry products, organic gardening, low-flow appliances, and much more.
The owner of Bucuti & Tara Beach Resorts is the renowned Ewald Biemans, who is recognized throughout Aruba — and the world, for that matter — for his work in environmental conservation and sustainable tourism. It's no surprise, then, that Biemans's Bucuti is one of the island's top green hotels, receiving Green Globe Platinum status and an LEED Gold rating. The Bucuti employs many environmental initiatives, chief among them being solar power for hot water, low-flow faucets, toilets and showers, and eco-friendly paper for all the resorts marketing materials.
RELATED LINKS:
All products are independently selected by our writers and editors. If you buy something through our links, Oyster may earn an affiliate commission.