The tradition of traveling after a whirlwind wedding is something many couples look forward to. However, shelling out loads of cash for a honeymoon, especially after emptying out your pockets for a wedding, is less than ideal. Couples, on average, spend for a honeymoon, though a luxury getaway to a far-flung locale can easily be double that number. If you're on a tight budget, don't worry. We rounded up eight trips for newlyweds that are fun, memorable, and cost $2,000 or less, including airfare, accommodations, and food.
For starters, we chose locations and properties that offer plenty for honeymooners. Then, we priced out four-day trips in mid to late October. (We used a shorter trip as the baseline for those who can't spend the time or money on a full week.) Airfare costs were calculated from O'Hare in , LAX in , and LGA in , and we picked non-stop flights whenever offered.
Of course, these ideas can be scaled up or down. If you have a bigger budget and more time, extend your trip by a few days. Or, bring the cost even lower by opting for a budget airline, such as Spirit. You might even be within driving distance of your destination, meaning you can use that extra money on cocktails, shopping, or even upgrading your accommodations.
The catchphrase "Virginia Is for Lovers" still holds true. Largely known for the historic area of Colonial Williamsburg, this destination has much to offer couples looking for a romantic, under-the-radar escape. Colonial Williamsburg, complete with horse-drawn buggies and cobblestoned streets, provides the perfect backdrop for newlyweds. Greater Williamsburg is also becoming famous for its tasting trail, dotted with microbreweries, wineries, and distilleries. Make sure to stop at Alewerks for a flight (and an inexpensive meal from one of the food trucks, which you can enjoy on the outdoor patio). Another must-visit spot is Silver Hand Meadery, where you can sample a variety of mead (an ancient liquor made of honey).
Round-Trip Flights for Two:
From Los Angeles: $622
From New York City: $416
From Chicago: $614
Hotel (Three Nights): $495
The homey Wedmore Place is a solid bargain hotel. Rooms include a separate bedroom and living room area, plus you'll find an outdoor pool on the property. Best of all, the beautiful Williamsburg Winery, which offers a great tour, is located right next door. You might want to pick up a bottle of Jamestown Cellars Settlers' spiced wine — perfect for crisp fall evenings and cozy winter nights.
Meals: $322
Breakfast is included at Wedmore Place. Lunch at an inexpensive eatery averages around $28 for two, while a nicer three-course dinner at a mid-range restaurant costs approximately $52.50 for two.
Total: $1,233 to $1,439
That leaves more than enough in the budget to get pampered during a couples' massage at The Spa of Colonial Williamsburg.
Book Your Stay at Wedmore Place Now: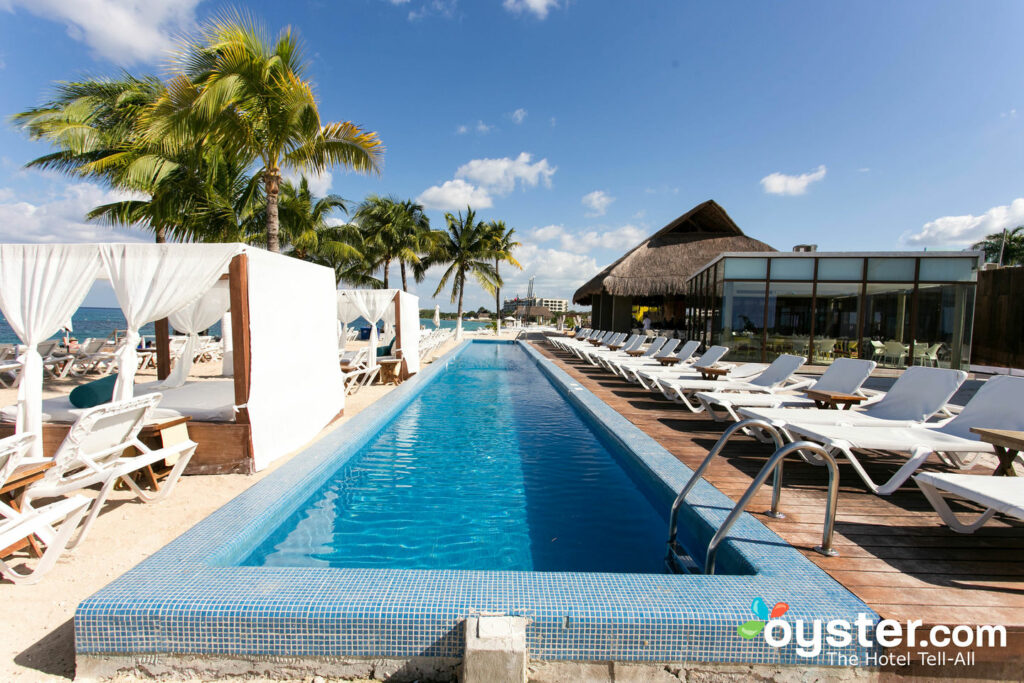 An island off the Yucatan Peninsula, Cozumel is a less hectic version of the bustling mainland resort areas in Mexico. And this is precisely what makes it a great pick for a honeymoon. Despite it being removed from the action, it's easy to reach. Nonstop flights to Cozumel International Airport run out of 12 U.S. cities. Once there, couples can explore Tulum and other Mayan ruins (reliable ferries make frequent runs to Playa del Carmen), snorkel at El Cielo ("Starfish City"), or spot the variety of animal species living in Cozumel's mangroves.
Round-Trip Flights for Two:
From Los Angeles: $702
From New York City: $866
From Chicago: $898
Hotel (Three Nights): $519
On the southwestern edge of Cozumel, the recently renovated Fiesta Americana Cozumel All Inclusive will satisfy for newlyweds searching for a get-away-from-it-all vibe. The on-site snorkeling and private beach club are highlights here. The resort is also close to downtown San Miguel, which is filled with diverse dining and shopping options. Chankanaab Beach Adventure Park is nearby as well.
Meals: $0
The Fiesta Americana is an all-inclusive property, so all meals are accounted for in the room rate, as are drinks.
Total: $1,221 to 1,417
Book Your Stay at Fiesta Americana Cozumel All Inclusive Now:
Known for its beautiful beaches and all-inclusive resorts, Punta Cana is a popular pick for couples looking to relax in a dreamy tropical environment. In fact, by law, buildings can't be higher than palm trees. Plus, the area gets the least rainfall in the Dominican Republic. Exceptional snorkeling and diving, on a living reef with stingrays and nurse sharks, can be enjoyed on Catalina Island. The Punta Cana Ecological Park is another place to enjoy the unspoiled nature. Tip: Bring your swimsuit, so you can take a dip in the clear lagoons.
Round-Trip Flights for Two:
From Los Angeles: $974
From New York City: $722
From Chicago: $906
Hotel (Three Nights): $534
Part of the Palladium complex, the a romantic retreat. Your dedicated butler will embrace the challenge of making anything happen — perhaps a bubble bath drawn in your room, a private yoga lesson (with private beach access), or rose petals on the bed. A prime stretch of private beach, plus swim-up suites, complete the paradisiacal vibe. It's only a 20-minute ride to the airport, about the shortest it gets for Punta Cana.
Meals: $0
Meals, plus top-shelf drinks, are included in the room rate.
Total: $1,256 to 1,508
Book Your Stay at TRS Turquesa Hotel Now: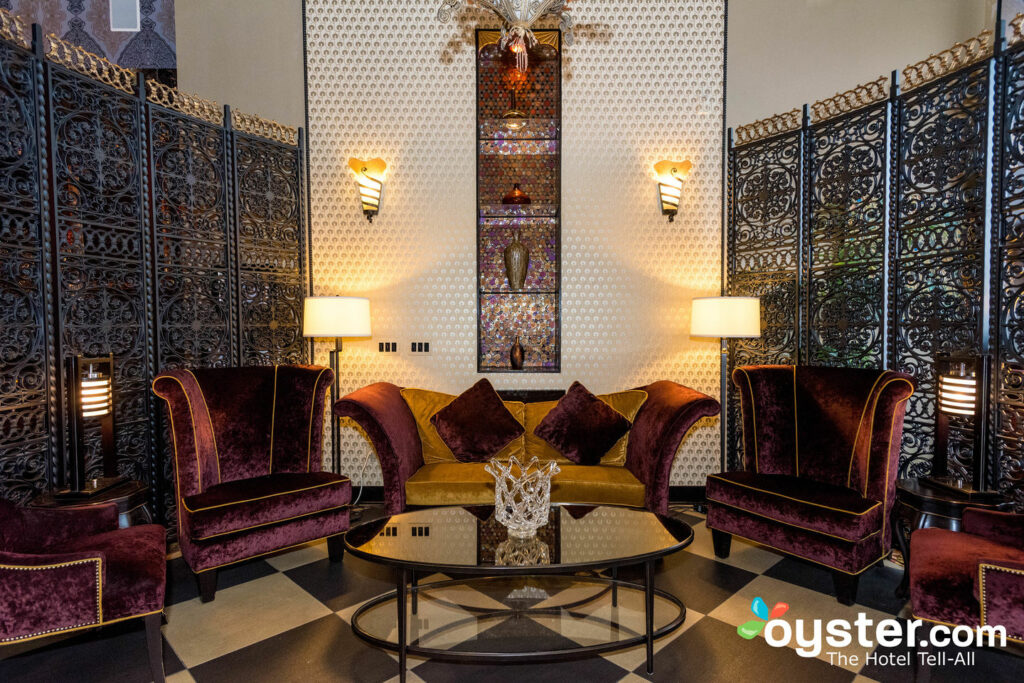 Niagara Falls, a.k.a. the "Honeymoon Capital of the World," is a classic choice for newlyweds. By staying on the American side, you can save on the cost of a passport, if you don't have one. After taking the requisite Maid of the Mist and Cave of the Winds tours at Niagara Falls State Park, you can rent a bike and pedal around Goat Island, or opt for a sunrise hike along Niagara Falls' gorge at Whirlpool State Park. If you and your spouse love vino, you'll want to check out the Niagara Wine Trail, USA, which includes more than 20 wineries specializing in vinifera-style and ice wines. At night, stroll down Old Falls Street or try your combined luck at the swanky .
Round-Trip Flights for Two:
From Los Angeles: $544
From New York City: $454
From Chicago: $374
Hotel (Three Nights): $477
is as close as you can get to a love nest in Niagara Falls. This boutique hotel is housed in an Art Deco-style building, with an opulent lounge that hosts weekday happy hours and live music. The 41 guest rooms, some with whirlpool tubs and fireplaces, are spacious.
Meals: $442
Your room at The Giacomo includes a hot breakfast. Lunch for two at an inexpensive eatery , while a three-course dinner at a mid-range establishment is approximately $71 for two people.
Total: $1,293 to 1,463
Book Your Stay at The Giacomo Now: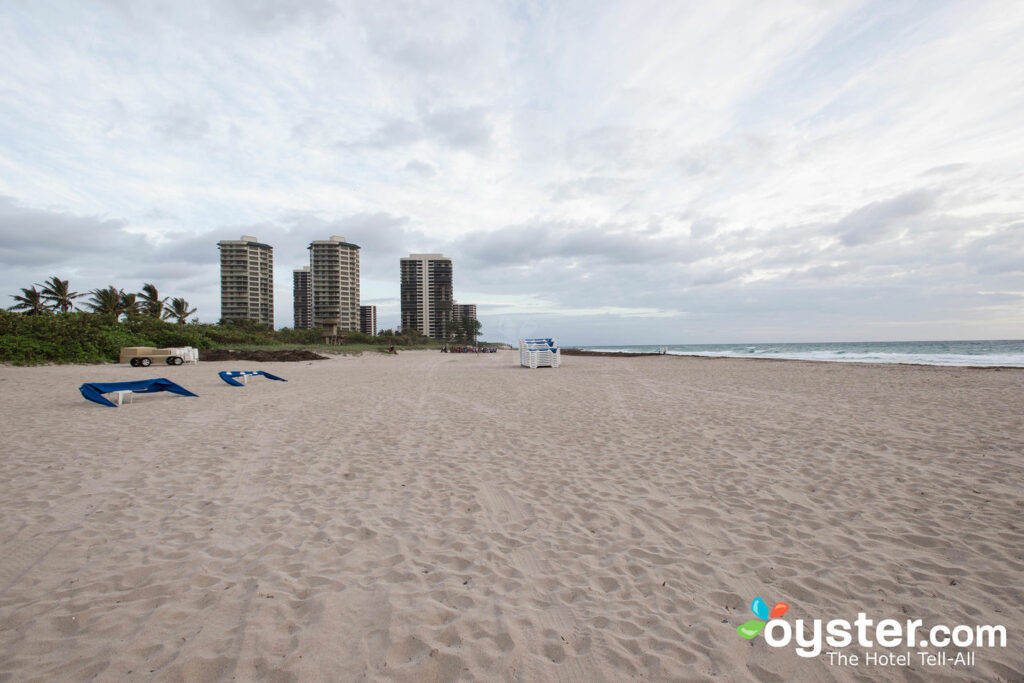 A Palm Beach honeymoon for under $2,000? Yes, it's possible, if you're smart about it. Head to the tourist-centric Singer Island, located on the coast of Palm Beach County, to avoid blowing your budget. A smattering of beautiful public beaches and state parks at Riviera Beach lie just over the bridge from Singer Island. Plus, Palm Beach International Airport is only 20 minutes south.
Round-Trip Flights for Two:
From Los Angeles: $626
From New York City: $378
From Chicago: $426
Hotel (Three Nights): $627
The all-suite gives beach-bound couples a luxe honeymoon experience. Highlights here include views of the Atlantic Ocean and Intracoastal Waterway from private balconies, cushy, furnished outdoor spaces, and firepits. The resort is the only all-suite property on its own private beach.
Meals: $680-$880
A full breakfast at the resort is going to run you approximately $50 for two people; lunch costs about the same. Count on $120 for dinner. The good news is every suite has a full kitchen, so it's easy to pick up some groceries and eat in once a day. You can also take advantage of the tasty eateries in less-pricey West Palm Beach.
Total: $1,685 to $1,933
This grand total will depend on where you're coming from and if you prepare either breakfast or lunch in your suite. If you eat all three meals at the resort, you'll likely spend between $1,885 and $2,133.
Book Your Stay at Palm Beach Marriott Singer Island Beach Resort & Spa Now:
6. Catalina Island, California and Baja California, Mexico
One of the best ways to experience California's famed Catalina Island and the Baja California peninsula is on a cruise. Board Carnival Imagination at the port of Long Beach and set sail for a honeymoon filled with culture, charm, and natural beauty. The first stop is Catalina Island, where you can explore the otherwise inaccessible coastline in a two-person kayak. Or, take it in from above by zip-lining or parasailing. Outdoor adventure awaits at the next port, Ensenada. Opt for an ATV wine country tour through the Guadalupe Valley, or go horseback riding on trails along Salsipuedes Bay.
Round-Trip Flights for Two:
From Los Angeles: $0 (You're already there!)
From New York City: $862
From Chicago: $454
Cruise (Four Nights): Approximately $747 for two in an ocean-view cabin, including taxes and fees. Price can vary based on exact date of sailing.
Imagination's waterpark, WaterWorks, is most definitely for kids at heart, too. You and your sweetheart can also have a few laughs (and enjoy a little healthy competition) during a lip sync battle or round of mini-golf. And that's just a sampling of what you can expect onboard.
Meals: $0
Food is included in the price of your ticket. (Bonus: Imagination is home to Guy Fieri's latest venture, Guy's Burger Joint.)
Total: $747 to $1,609
Everything is bigger in Texas, starting with the steaks and ending with the savings for honeymooners who prefer trips with urban excitement. The nightlife scene here is well-known — highlights include live music in Deep Ellum, trendy bars uptown, and the Lizard Lounge dance club. The city is also home to the country's biggest arts district, which includes the Dallas Museum of Art and the Nasher Sculpture Center. Plus, you'll find incredible shopping in the Metroplex. Dallas is second only to San Francisco when it comes to restaurants per capita. And from a practical perspective, the weather in mid-to-late October is pretty much perfect, and flight options into Dallas/Fort Worth International Airport are bountiful from just about anywhere in the U.S.
Round-Trip Flights for Two:
From Los Angeles: $406
From New York City: $402
From Chicago: $226
Hotel (Three Nights): $1,002
The recently renovated is staffed by friendly people big on Texas hospitality. Despite all that the city has to offer, you two will likely be tempted to hole up here, thanks to the on-site spa, rooftop pool, Viennese-inspired coffee shop, old-timey barber shop, gorgeous retail space featuring local artisans, cocktail-making classes, and much more.
Meals: $424
A quick breakfast or lunch at a casual place , while dinner at a mid-tier eatery costs approximately $50 for two.
Total: $1,652 to $1,832
Book Your Stay at Adolphus Now: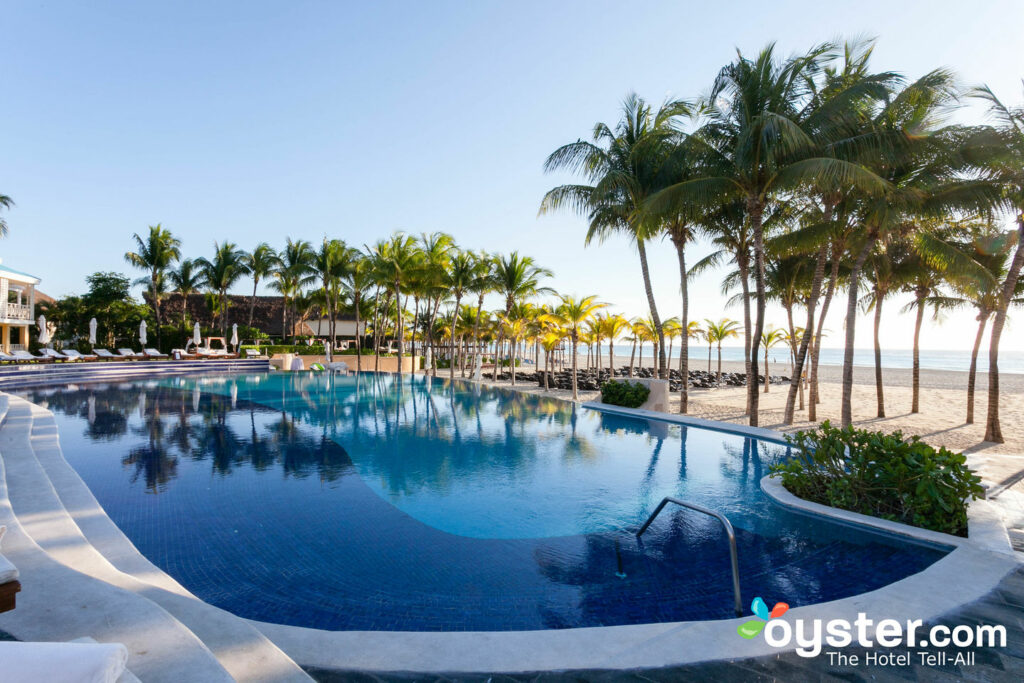 Riviera Maya occupies the Caribbean coast of the Yucatan Peninsula, stretching between Cancun and Tulum. Blissed-out couples can kick back on stunning beaches, snorkel in the second-largest coral reef in the world, explore Mayan archaeological sites dating back to the seventh century A.D., and partake in the world-famous nightlife scene, if the mood strikes.
Round-Trip Flights for Two:
From Los Angeles: $814
From New York City: $638
From Chicago: $438
Hotel (Three Nights): $696
The 201-room in Playa del Carmen supplies a personal concierge (and beach butlers at the six pools) to cater to every request. The lush grounds, air of sophistication, and beachfront location near Playa's shopping district also make it a top pick for couples.
Meals: $0
Meals are included at any of the six a la carte restaurants, as are drinks.
Total: $1,134 to 1,510
Book Your Stay at Royal Hideaway Playacar Now:
Relaxing days with your significant other call for comfy nights together. Splurge on Lunya's breathable, cooling silk set for a night's sleep as serene as your vacation.
You'll Also Like:
All products are independently selected by our writers and editors. If you buy something through our links, Oyster may earn an affiliate commission.