From the striking coastlines to the bustling metropolises, there are numerous luxury hotels throughout Italy. Offering high-end guest rooms, top-notch amenities, and consistently great service, it's no wonder these opulent properties are in demand. While we're all for splurging on a great getaway, we at Oyster want to make sure you get the most value for your money. With that in mind, we rounded up 12 Italian hotels that offer the best bang for your buck.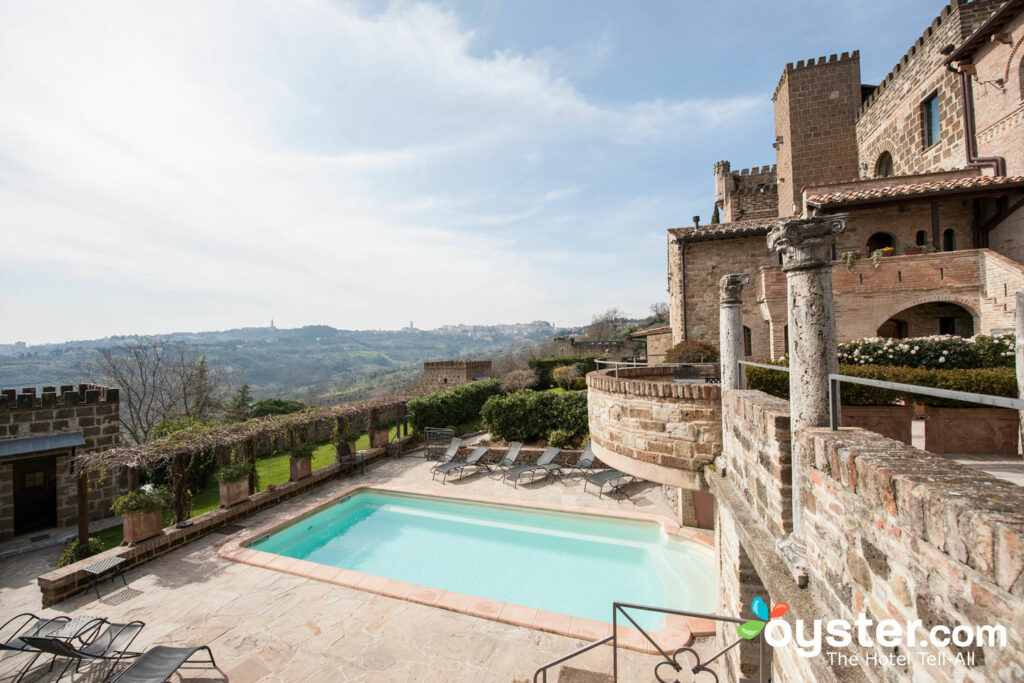 Occupying a former 13th-century castle, Castello di Monterone is a stunning property with fantastic views of the surrounding area. The 18 rooms are impressive, with well-preserved medieval architecture (think stone walls and dark-wood doors), plus they have modern amenities such as bathrobes, minibars, and air-conditioning. All rates include a breakfast buffet that receives positive reviews, as well as access to the wellness facilities like an outdoor pool, sauna, and steam room. The on-site restaurant has an outdoor terrace with pleasant hillside vistas.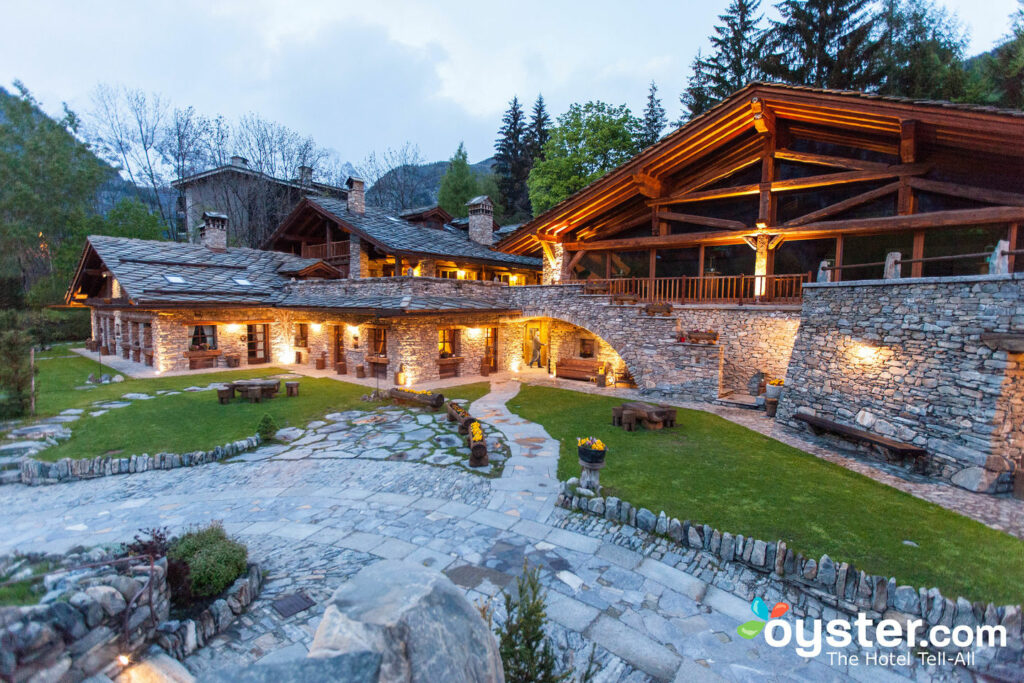 A mix of charm and elegance is on display at Au Coeur des Neiges, an upscale property set in the Italian Alps close to the border of France. The 16 chalets here are done in rustic-luxe decor, with lots of wood, mountain lodge accents, and faux-fur throws. Many units come with fireplaces and whirlpool tubs. Stellar features include a full-service spa, where guests can use an array of wellness facilities, a restaurant/bar that's ideal for apres-ski aperitifs, and ski in/ski out access. Breakfast isn't included, but room rates are affordable.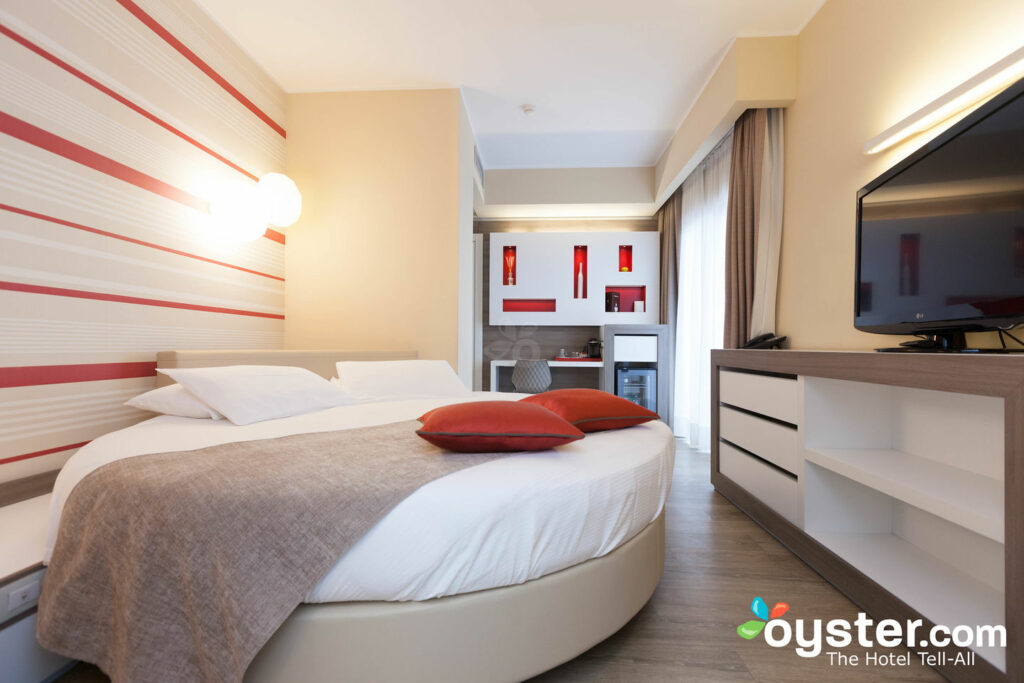 Set within walking distance of beautiful Lake Garda, Enjoy Garda Hotel is a family-run property with sleek, modern interiors and 45 guest rooms. All rooms have balconies and minibars, and suites add Nespresso machines and whirlpool bathtubs — plus some have partial lake views. The free breakfast is excellent, featuring Prosecco and a chocolate fountain, and the restaurant serves traditional Italian fare for dinner. Free Wi-Fi, loaner bikes, and parking add to the hotel's value, as do a heated outdoor pool and hot tubs.
The luxurious Palazzo Montemartini used to be a 19th-century family home, and today, it blends historical details with a chic, modern style. The 82 rooms differ greatly in design, though all are minimalist and attractive, and most have separate tubs and showers. For a reasonable fee, guests can use the spa's pools, salt room, sauna, Turkish bath, and relaxation area (included in some room categories). For dining, an upscale Mediterranean restaurant is available. This property is across from Termini Station in Rome, near lots of restaurants and shops.
The 23-room Hotel Moresco sits on a small canal in Venice, close to transportation and a bus terminal. The individually decorated rooms here are elegant and spacious, with chandeliers, patterned wallpaper, and mosaics in bathrooms. Some units have balconies, views of the canal, bathtubs, and/or vaulted ceilings. A stellar free breakfast buffet includes made-to-order omelets and espresso drinks. There aren't a ton of other amenities here, but a cozy bar has a fireplace and bookshelves, and free snacks and fruit are available all day. An outdoor patio provides a pleasant spot for a cocktail.
Situated in the countryside near the Ionian coast of Salento, the luxury Masseria Bagnara Resort & Spa is a modern wellness resort. It occupies a renovated farmhouse, with some elements of the original structure preserved. There are just 15 rooms here, most of which have private outdoor spaces. All have domed ceilings, lavender accents, and showers. Free breakfasts are served at the Mediterranean eatery with an outdoor terrace. The large outdoor pool is a highlight, as is the peaceful spa with an indoor pool, treatment rooms, and sensory showers.
The adults-only La Villa del Re is romantic and luxurious, overlooking a private white-sand beach a six-minute drive south of Costa Rei on the Sardinian coast of Italy. The 48 guest rooms are stylish and elegant, and welcome cookies and Mirto (a local liquor) add a homey touch. Some rooms have lovely sea views from their balconies. The beach is lined with umbrella-shaded loungers, and more can be found at the swish infinity pool. Freebies include American-style breakfasts, afternoon tea with tasty desserts, use of bikes and canoes, and Wi-Fi.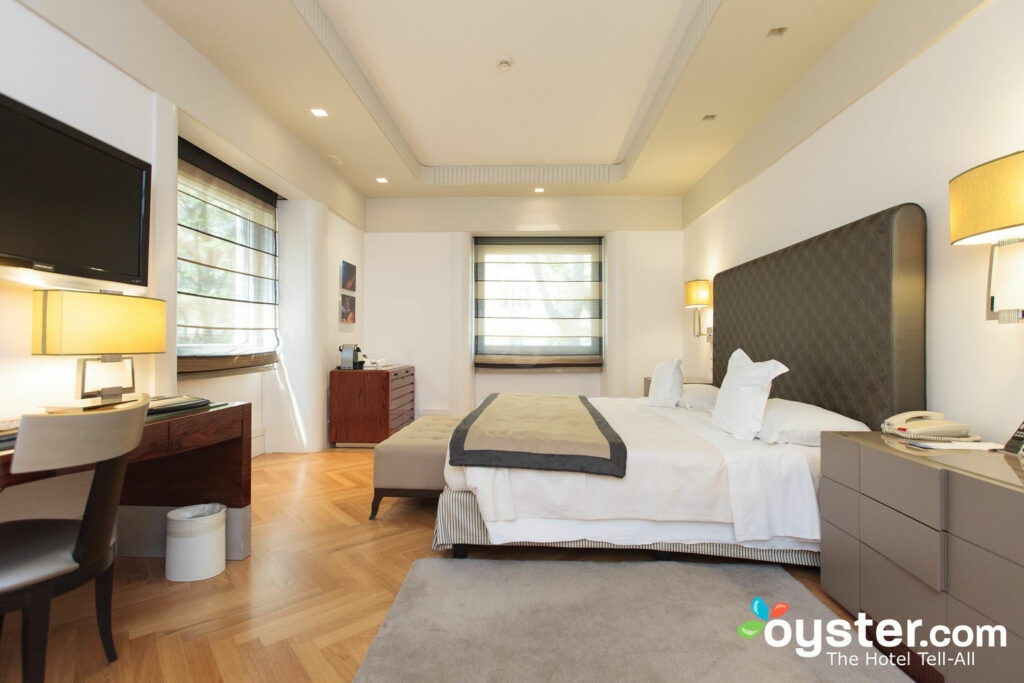 Located in a quiet, well-heeled neighborhood of Genova, the luxury Melia Genova sits in a building dating back to 1929. The 99 rooms here are tasteful and contemporary, with soft palettes, original photos by renowned Italian photographers, bathtubs, and robes. All rates include a free breakfast buffet, which is served in the ground-floor restaurant. A small spa has a hydromassage pool and Turkish bath.
On the shores of Lake Garda, the Aqualux Hotel Spa Suite & Terme is a modern luxury hotel with an emphasis on wellness. Opened in 2012, the hotel has 113 guest rooms with spacious interiors, balconies, and tea- and coffee-making facilities. The top-notch spa and eight pools are undoubtedly the standouts here, thanks to indoor and outdoor options, a hot tub, saunas, and a solarium. Large gardens provide more space to relax, and the on-site restaurants — one for free breakfast — are well-reviewed.
Hotel Cala Cuncheddi is a gorgeous boutique property with a secluded, private beachfront location just outside Olbia. The 74 rooms have minimalist-chic decor, private balconies, and marble bathrooms with either walk-in showers or tubs. A full range of features are available, including a lounger-lined beach, an outdoor pool and sundeck, and a full spa with a hot tub, plunge pool, sauna, and range of treatment options. Free breakfast is served at the buffet-style Asarena restaurant, while Asumari serves international and local cuisine.
The Fonteverde Tuscan Resort & Spa is an iconic luxury property that draws many exclusive guests for its beautiful valley location, extensive number of wellness features, and sophisticated rooms. Taking advantage of the geothermal location, the hotel has seven spa pools and one regular pool, in addition to a spa with treatment rooms, sauna and steam rooms, and yoga classes. Individually tailored nutritional programs can be arranged. A free continental breakfast with thermal water is a unique perk. The 80 rooms here are classically elegant, and some have private balconies with beautiful views of the surrounding hillside.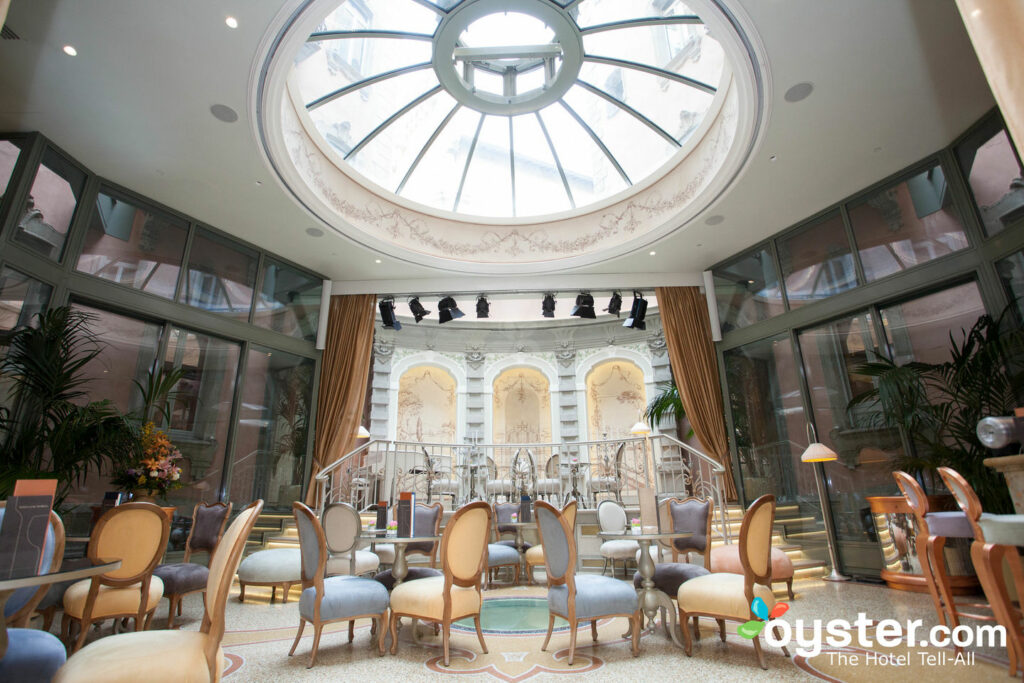 The 77-room Chateau Monfort is a luxurious historic building set just outside the center of Milan. High-end rooms have whimsical touches and design nods to fairytales (think birdcages or dress forms) as well as deep soaking tubs, flat-screen TVs, and free Wi-Fi. Although breakfast isn't included, the on-site gourmet restaurant and wine bar are excellent, and they have a striking design. The small spa has an indoor pool, Turkish bath, and hot tub, plus there's a fitness center on-site.
You'll Also Like:
All products are independently selected by our writers and editors. If you buy something through our links, Oyster may earn an affiliate commission.