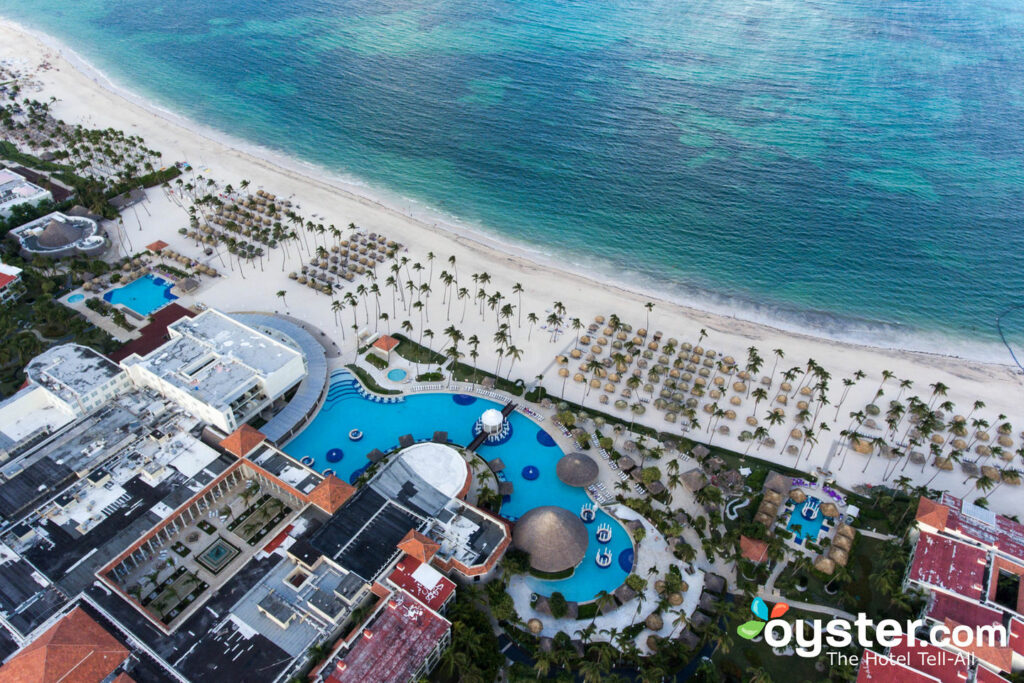 Vacationing at an all-inclusive resort is one of the best ways to truly relax. With food, drinks, tips, and activities included in the room rate, guests are free to leave their wallets behind and take it easy. It's exciting to scroll through an all-inclusive resort's website or event calendar and see the myriad of freebies on offer. However, the reality of what you're expecting might differ greatly once you've arrived to capitalize on your "free" perks. Don't worry, though, as we've done the research and dealt with the disappointment so you don't have to. Read on for six "free" all-inclusive perks that aren't what they seem, plus our picks for all-inclusive resorts that actually deliver.
1. Scuba Diving Lessons
What You Think You're Getting: At first glance, a free scuba diving lesson looks like a vacation dream come true. One might imagine taking the lesson in the morning and exploring coral reefs that very afternoon.
What You're Probably Getting: The reality is that safe PADI scuba certification is a long and expensive process, and the free diving lesson is little more than some time in the pool or beach to test out regulator breathing and go over a sales pitch and timeline for buying the additional scuba lessons that you'll need to safely dive. The open-water dive certification takes three to four days of practice, dives with an instructor, and an exam. Of course, if PADI certification is something you truly want, an all-inclusive vacation is a great time to learn, but be prepared to pay. If you're already a certified diver, most all-inclusive resorts charge extra for dives.
The Exception: One exception to the rule is the Sandals brand, which offers free twice-daily scuba diving to all dive-certified guests.
Book Your Stay:
2. Massages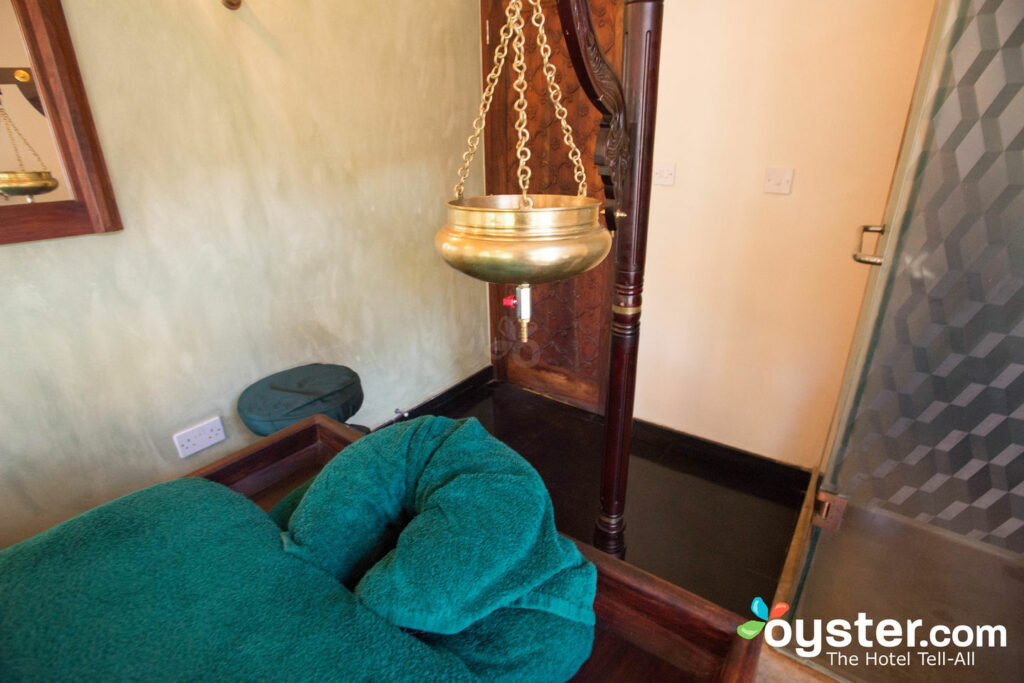 What You Think You're Getting: When the words "free massage" get thrown around by all-inclusive reps, you might immediately conjure up images of a 60-minute deep tissue massage in a secluded treatment room, followed by a few hours of lolling around the relaxation area in a robe while sipping Champagne.
What You're Probably Getting: Best case scenario, this "free massage" is a 20-minute foot massage or neck rub in the spa, followed by a spa tour and a heavy sales pitch to book a full spa package. Worst case scenario, a bored employee gives you a lackluster five-minute neck rub in the crowded lobby.
The Exception: BodyHoliday Saint Lucia includes a free and daily 60-minute spa treatment in all room rates. Guests can choose from a huge menu of massages, facials, and body wraps.
Book Your Stay:
3. Room Upgrades
What You Think You're Getting: You booked the most affordable room, figuring you'd just use it to sleep and shower. But upon arrival, the front desk agent informs you that the next category room is available for a small additional nightly fee. You might imagine getting an upgrade to a chic suite with ocean views and a private plunge pool, plus butler service.
What You're Probably Getting: In reality, unless you're paying substantially more, you're likely just getting some additional space and maybe a glimpse of the ocean if you stick your head out the window. Sure, loyalty members and VIPs are known to get great upgrades, but if the resort still wants to charge you for a different room, ask to see the two rooms before you lay down your credit card again.
The Exception: Paradisus Palma Real Golf & Spa Resort offers a Royal Service upgrade that includes free access to a private pool and posh restaurant. If peace and quiet are more important to you on arrival than it was at the time of booking, this is definitely worth the extra cash.
Book Your Stay:
4. Snack Bars
What You Think You're Getting: When you hear that there's free food and drinks by the pool, you probably imagine a poolside restaurant with a full bar and a la carte waiter service.
What You're Probably Getting: Many all-inclusive resorts put out a poolside snack bar that consists of self-serve hot dogs, steam tray burgers, and a nacho cheese-pump dispenser. Local soda, beer, and liquor are the drink options, with an added cost to upgrade to international brands.
The Exception: Excellence Punta Cana presents Las Olas, a beachfront snack shack with a good selection of high-quality salads, sandwiches, grilled items, and local specials. Top-shelf liquor and fresh coconuts are also included. And yes, they have nachos, too.
Book Your Stay:
5. Photo Shoots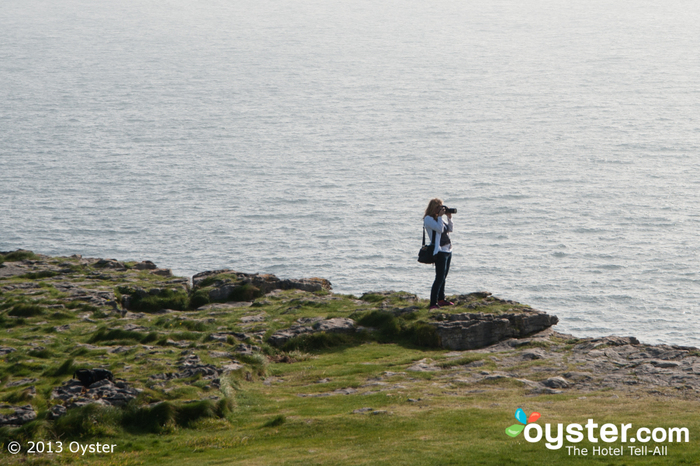 What You Think You're Getting: Beautiful, high-quality photos taken by a professional photographer that showcase you and your loved ones on the beach.
What You're Probably Getting: The option to purchase beautiful, high-quality photos taken by a professional photographer that showcase you and your loved ones on the beach. While the photo shoot itself is free (and probably very fun!), the photos will cost extra.
The Exception: We don't know of any all-inclusive resorts that give out free photos, but Four Seasons Resort Maui at Wailea has an on-hand selfie photographer who will take sunset pics for guests on their own phones.
Book Your Stay:
6. Special Occasions
What You Think You're Getting: Many all-inclusive resorts encourage guests to let them know when they're celebrating a birthday, honeymoon, or anniversary. You may think this translates to a free bottle of Champagne or candlelit dinner for two on the beach.
What You're Probably Getting: A birthday banner on your door and flower petals on the bed that you have to remove before you go to sleep.
The Exception: Hard Rock Hotels in Mexico and the Dominican Republic go a step further for birthdays with a free mini-cake and room balloons, plus the doorway banner.
Book Your Stay:
You'll Also Like:
All products are independently selected by our writers and editors. If you buy something through our links, Oyster may earn an affiliate commission.