Before we wave goodbye to 2017, we'd like to take a moment to look back on the amazing adventures we've had this year. At Oyster, we traveled to new countries, reviewed thousands of new hotels, and snapped millions of new photos. To reflect on it all, we came up with a year-in-review by the numbers. From fresh panoramas we captured to the number of all-inclusive resorts we visited, here's our highlights reel of 2017. Take a look, then it's on to new travels in 2018!
Photos We Took: 3.2 Millon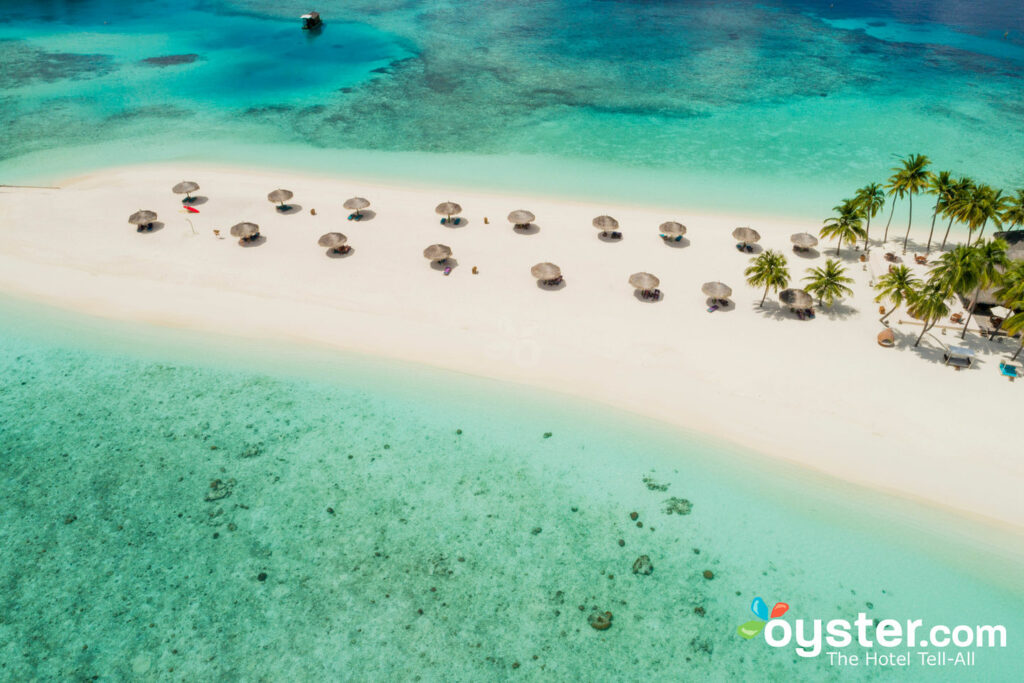 Our Oyster hotel investigators crisscrossed the globe and shot over three million photos this year. Iceland, French Polynesia, the Maldives, Greece, and Bali are just a few of the passport stamps we collectively accumulated in the last 365 days. Even better, we're known for our honest photography, so when you stumble across a stunning, too-good-to-be-true spot on the site, like the Veligandu Island Resort & Spa (pictured above), you'll know it's not photo-shopped. On the flip side, if that pool, which has a sparkling blue hue on the hotel website, isn't exactly azure, we'll show you.
Take a look at our best travel photos from 2017.
New Hotels We Visited: 7,699
We published 8,132 new hotels on Oyster.com this year — 7,699 of which we visited in 2017 alone. To put things in perspective, that's more than 21 hotels per day. The accommodations range from and to and charming bed-and-breakfasts in Florence. Plus, we are constantly updating our hotel reviews and photos to reflect any renovations, changes, or closings.
Panoramas We Shot: 213,719
We want to give you the full picture, so that there are no unpleasant surprises when you arrive at your hotel. After all, as we've said before, you can't return a bad vacation. That's why we offer 360-degree panoramas, which provide a feel for what it's really like to be there in person. This year, we added approximately 213,000 panoramic photos from around the world, and while there are plenty of panoramas we're proud of, this all-around view of Maitai Lapita Village Huahine is one of our favorites.
Walkthroughs We Shot: 26,720
Taking our honest, 360-degree panoramas one step further, we offer walkthroughs, or virtual tours, of many properties. A walkthrough is a set of connected panoramas that users can navigate for a more interactive experience. In 2017, we captured 1,365 walkthroughs — from remote destinations like Huahine to hot spots like New York City.
New Aerial Shoots: 72
Our handy drones take our travel photography to new heights — quite literally. The remote-controlled equipment flies overhead, snapping aerial shots of what lies below and offering viewers a new perspective on a destination. From a birds-eye view of an all-inclusive in Playa del Carmen to an overhead look at overwater bungalows in the Maldives, our aerial photos from 2017 go above and beyond.
Trips We Took: 410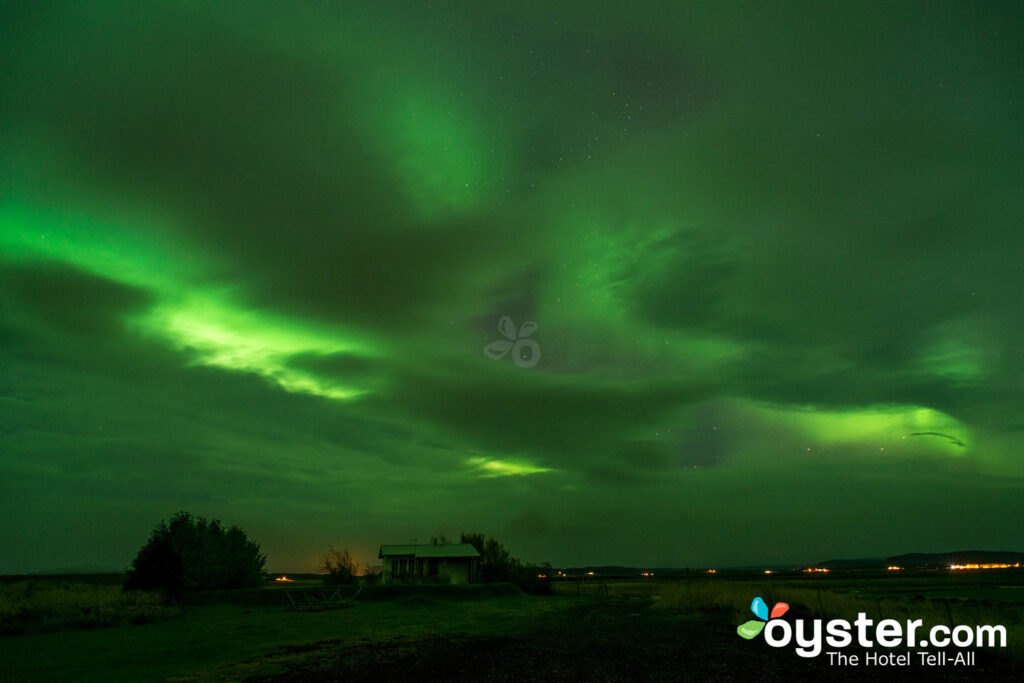 We've visited thousands of destinations over the years, yet the world is vast and we are continuously crossing off brand-new places from our bucket list (and revisiting spots that have undergone changes). We took more than 400 trips this past year, which means there's an extensive new list of properties for you to check out. And since Oyster.com is committed to helping all kinds of travelers, you can expect a range of hotels, from budget-friendly hostels and all-inclusive hotels to romantic boutiques and luxury resorts.
All-Inclusives We Visited: 100+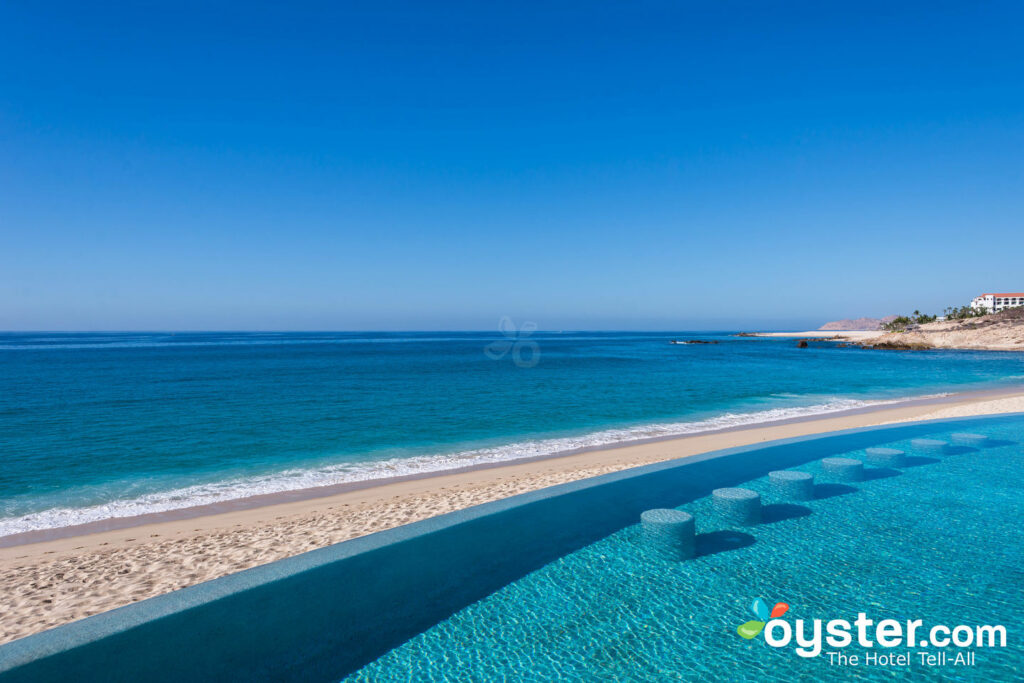 One way to ensure a stress-free vacation is to head to an all-inclusive resort where you don't have a bill to contend with every time you want a massage or daquiri. In 2017, we were fortunate enough to visit plenty of new all-inclusive resorts, like the luxury Marquis Los Cabos All Inclusive Resort & Spa and kid-friendly Dreams Villamagna Nuevo Vallarta. Eat, drink, and play to your heart's content!
Adults-Only Hotels We Visited: About 50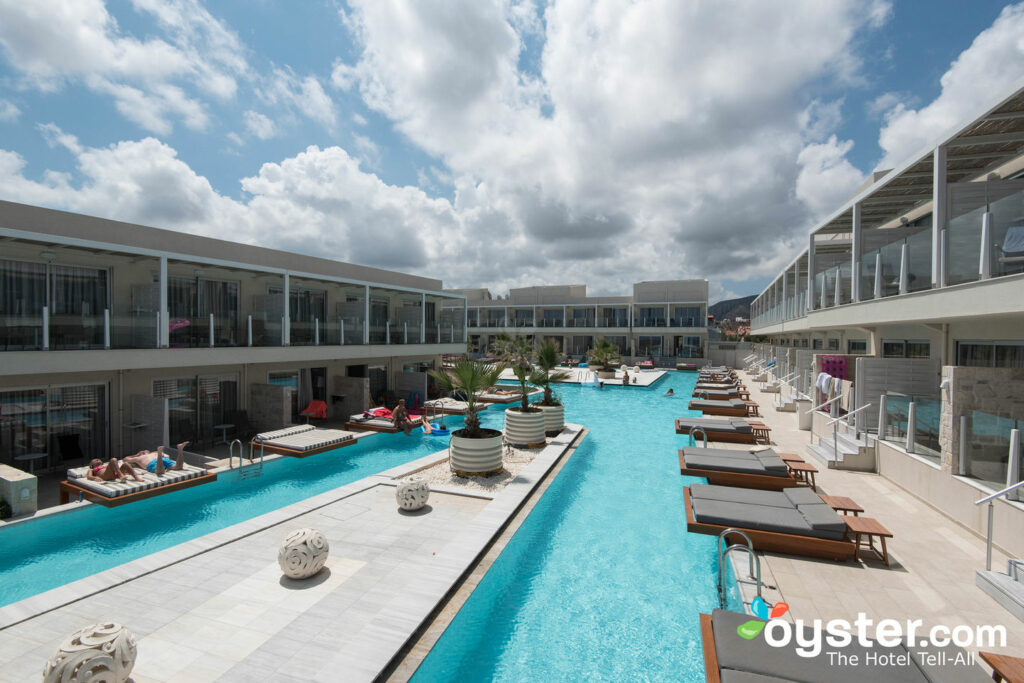 For grown-ups wanting to relax in a hotel pool without getting caught in the middle of a Marco Polo game or couples looking to have a romantic, quiet dinner without getting interrupted by wailing kids, an adults-only hotel will satisfy your needs. Luckily, we added a long list of new properties where no kids are allowed — Insula Alba Resort & Spa in Crete, Eix Alzinar Mar Suites in Majorca, and Sensimar Koh Samui in Thailand, to name a few.
Bed-and-Breakfasts We Visited: About 65
Mega all-inclusives have their advantages, but if an intimate atmosphere, friendly hosts, and a tasty breakfast is what you're after, a quaint bed-and-breakfast is the way to go. This year, we cozied up in more than 65 B&Bs around the world, including a charming, family-run hotel in Denver, a quiet and affordable option in Hawaii, and a small and sweet property in Cambodia.
You'll Also Like: