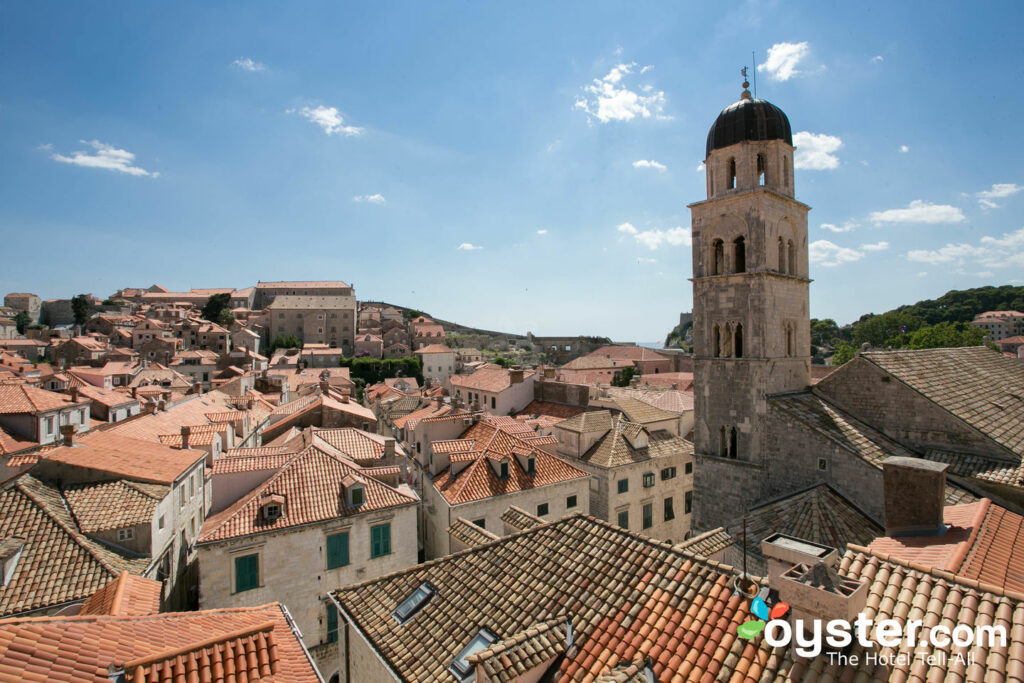 Croatia is a world-class destination, filled with secluded beaches, historic towns, and stunning landscapes. It's no wonder, then, that the country sits atop many travel bucket lists. Despite its popularity, there are plenty of mistakes travelers make when visiting this corner of Europe. Read on for our seven tips on how to make the most of your time (and money) in Croatia.
1. Visiting Dubrovnik During the High Season
The city of Dubrovnik, a UNESCO World Heritage site, has become increasingly popular, especially during the months of June through August, when cruise ship traffic increases significantly. With historic city walls, a seaside location, pedestrian-only piazzas, cobblestoned lanes, and stunning medieval architecture, this destination has lots of appeal. The mayor is taking precautionary measures, capping the number of cruise ships to two per day, with a total of 5,000 passengers between them. This is down from the 8,000 visitors originally recommended by UNESCO. To truly enjoy Dubrovnik's charm, it is advisable to plan your visit in late spring or early fall, when the weather is pleasant and the crowds are manageable. If visiting during the high season is the only possibility, be sure to arrive at the city wall entrance at 8 a.m. to avoid jostling for a spot to enjoy the Adriatic views. The Old Town becomes bearable by early evening, as cruise ship passengers depart for their next port.
2. Only Visiting Hvar Out of Croatia's Thousands of Islands
Hvar has transitioned from a leisurely retreat luring well-heeled celebrities to an international destination for party cruises and rowdy beachside clubs. However, the local community hasn't taken a favorable view of this transformation. In Hvar and Stari Grad, signs warn tourists against walking into town shirtless or sleeping in public spaces, or else they could face a hefty fine. This messaging has even been encapsulated into an informational video shown to ferry passengers coming from the mainland. At 114 square miles, the island still maintains some secluded areas, but there are thousands of other islands worth a day trip.
Southwest of Hvar, Vis is home to many isolated coves and beaches away from the crowds, as well as the famous blue cave. Around midday, the angle of the sun is in the right position to illuminate this sea cave in a stunning light blue glow. Heading north up the Dalmatian coast, Dugi Otok is a nature lover's paradise. The elongated island has jagged limestone hills in Telascica Nature Park, an inland saltwater lake, and picturesque olive groves.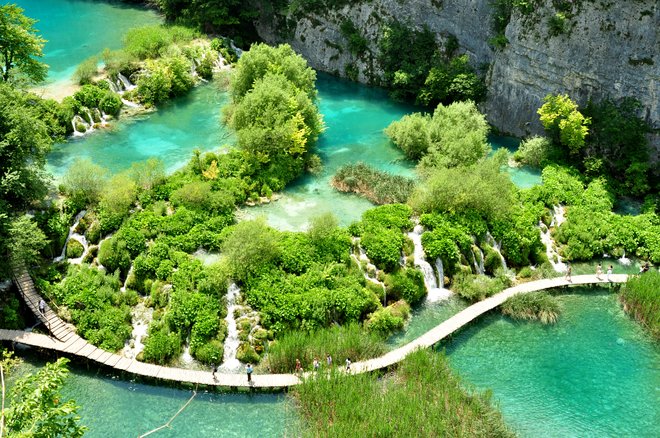 Many visitors head to the magnificent waterfalls at Plitvice Lakes National Park with idyllic thoughts of soaking in the turquoise lakes. However, this UNESCO World Heritage site has prioritized ecological preservation, and thus, is strictly off-limits to swimmers. Though swimming isn't permitted, visitors can still marvel at the natural beauty from an 11-mile trail of elevated walkways and footpaths. In total, Plitvice encompasses 16 lakes, which are connected by a series of waterfalls.
On the other hand, Krka National Park offers swimming access at the lake below the lower falls at Skradinski Buk. It'll take about an hour to reach the swimming spot via an elevated walkway that crosses over several islets. The Krka river gorge features seven waterfalls in total, as well as a monastery. Note that the park limits entrance into the Skradinski Buk area to a maximum of 10,000 visitors at a time.
4. Not Learning About Croatia's Recent Conflict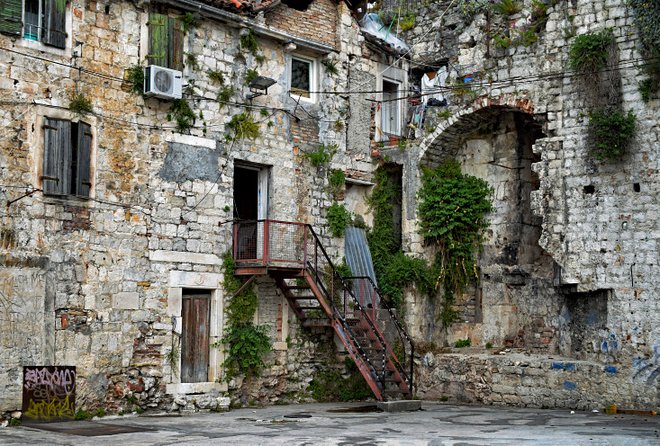 Though Croatia fared better than neighboring Bosnia during the armed conflict following the break up of Yugoslavia, it still suffered thousands of casualties and displaced hundreds of thousands of people. To get a better sense of these recent tragedies, visit the Homeland War Museum in Dubrovnik or the Croatian War of Independence Museum in the northern town of Karlovac. Plenty of Croatia's landmarks, like Diocletian's Palace in Split, still bear bullet marks. Dubrovnik, too, underwent bombardment from Serbian forces between 1991 and 1992, damaging much of the Old Town.
5. Overlooking Croatia's Interior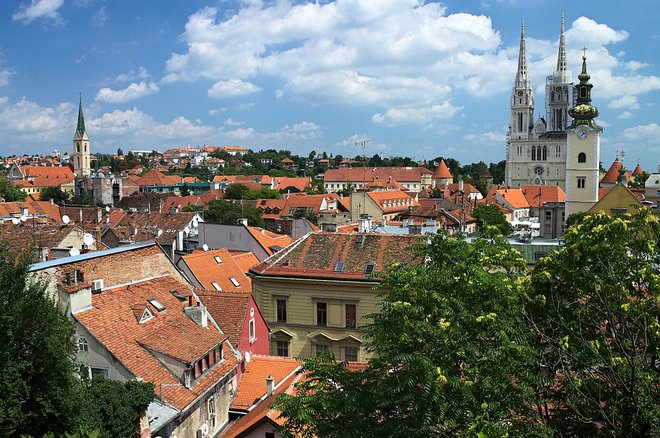 Many travelers leave Croatia without venturing beyond view of the Adriatic. Though Croatia's islands and coastal towns merit the attention, there are worthwhile inland destinations with far fewer tourists. Croatia's capital, Zagreb, possesses a medieval Old Town that rivals Prague. The city is teeming with cultural attractions: outdoor markets, street-side cafes, and museums. Don't miss the eclectic Museum of Broken Relationships or the Croatian Museum of Naïve Art, which pays an atypical homage to the unconventional genre of self-taught professionals.
Croatia's inland villages are also often overlooked. Located in the Mirna River Valley, the hilltop village of Motovun houses galleries and cafes within its fortified walls. If you're visiting during the summer months, be sure to check out the Motovun Film Festival. Head further inland to Ilok, Croatia's easternmost town, for a scenic setting overlooking the Danube River and surrounding vineyards. The region is known for its Traminac grapes — the aromatic white wine can be sampled at local cellars.
6. Assuming Croatia Has Sandy Beaches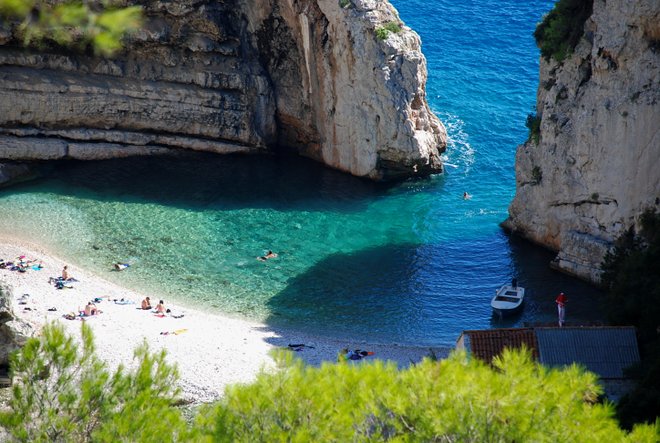 The Adriatic has no shortage of gorgeous beaches, but they're likely to be the stone and pebble variety. For that reason, most hotels and beach clubs have an ample supply of lounge chairs. Croatia does possess some fine sand beaches, too, such as Dragove on Dugi Otok, bustling Uvala Lapad just outside Dubrovnik, and Vela Przina in Korcula.
7. Not Learning Any of the Language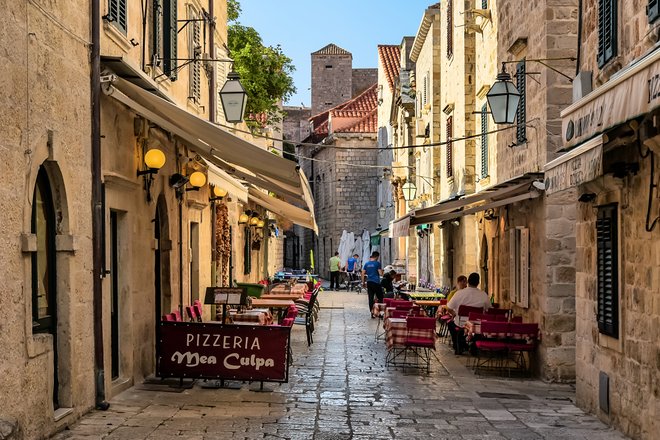 This mistake applies to many destinations. Visitors will find that the younger generations can speak decent English, but it's worth learning a few Croatian phrases, like dobra dan and dobra večer (good day and good evening, respectively), to communicate with elders.
You'll Also Like:
All products are independently selected by our writers and editors. If you buy something through our links, Oyster may earn an affiliate commission.