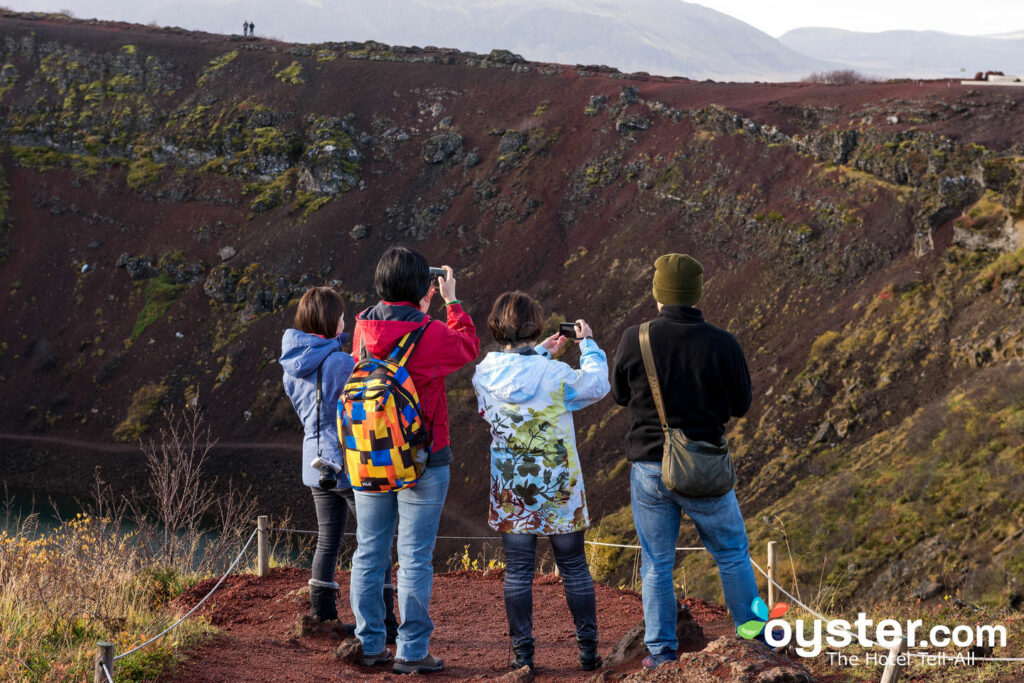 As a parent, you want to expose your kids to an array of experiences and cultures, and travel is one of the best ways to do that. The problem is, even for the most dedicated family of travelers, the world can be a scary place. News about crime, war, and terrorism can lead you to believe that the only safe place for your little ones is within a one-mile radius of home.
However, there are destinations that are thrilling, exotic, popular, and safe for families. To compile our list, we used information from a few different sources, including the World Economic Forum's Travel and Tourism Competitiveness Report of 2017. The report, which includes data on 136 countries, measures the extent to which a destination exposes tourists and businesses to security risks, like violence and terrorism, and ranks them accordingly. We also examined the Global Peace Index, which ranks 163 countries on a series of metrics, including the amount of ongoing domestic and international conflict as well as crime rates and access to guns. We averaged the scores together to determine nine of the safest destinations, and also included at least one country on nearly every continent.
The bottom line is simple: If you take the right precautions and choose the right destination, your kids will take home only good memories and grow up to be smarter, more tolerant, and culturally-aware adults.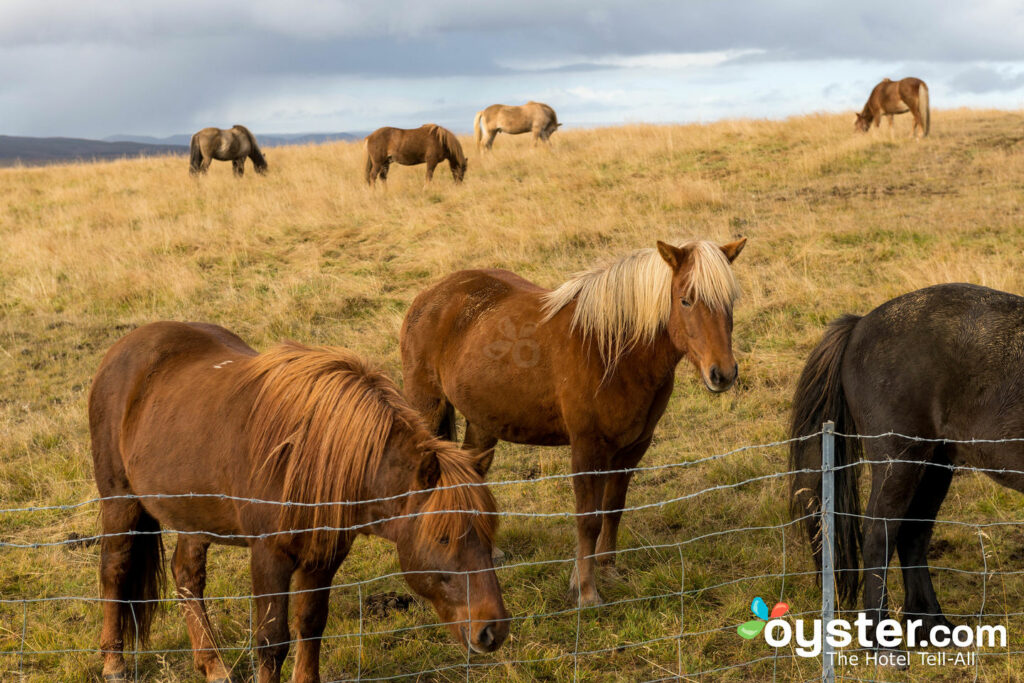 Iceland was one of only two countries that appeared in the top 10 of both the World Economic Forum and the Global Peace Index lists for safety and security (Switzerland was the other). But it's not just the low odds of being a crime victim that makes this Nordic paradise worth visiting. With dozens of thermal baths in the capital alone, kids will be able to splash around, then don Viking gear and relive Nordic history at the Saga Museum. Animal lovers can even ride tiny Icelandic horses through the exotic volcanic landscape. And keep your eyes peeled for road signs that warn about the area's elves.
Family-Friendly Hotel Pick: Radisson Blu Saga Hotel
If your kids are snowboarders, skiers, sledders, or snowman-builders, there's no better place to be than this mountaintop town in famously neutral Switzerland, which also landed in the top 10 on both lists. The food scene, which can include gobbling cheese fondue or touring the Maison Cailler chocolate factory, is enough to make this a must-visit destination, as is the opportunity to stay in a chalet like the classic children's book heroine Heidi. Plus, those who flip for Thomas the Tank Engine will love climbing higher and higher into the mountains on an old-fashioned passenger car.
Family-Friendly Hotel Pick: Beau-Rivage Palace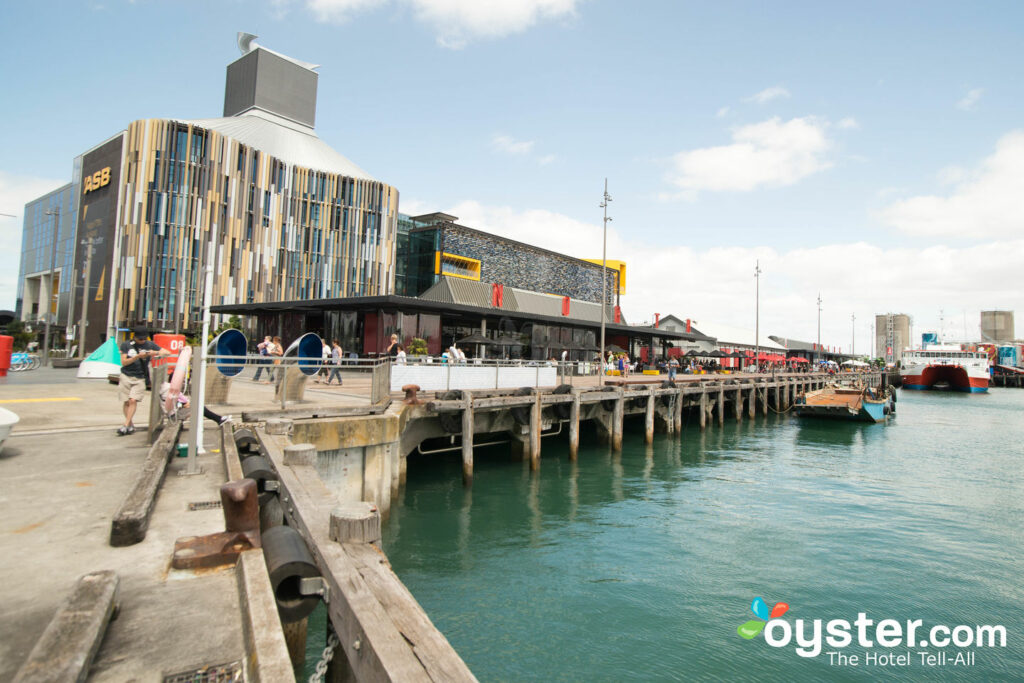 This famously friendly (and gorgeous!) country landed the number-two spot on the Global Peace Index list. It's not easy to reach the city of Auckland, but the rewards are abundant. "Lord of the Rings" fans will want to visit Frodo's hobbit hole, while those thrilled by Disney's "Moana"will appreciate a glimpse into Maori culture at the Auckland War Memorial Museum. Plus, the wildlife here is second to none, from the stingrays, sharks, and penguins at the Auckland Zoo to Kelly Tarlton's Sea Life Aquarium.
Family-Friendly Hotel Pick: Hotel DeBrett
4. Thimphu, Bhutan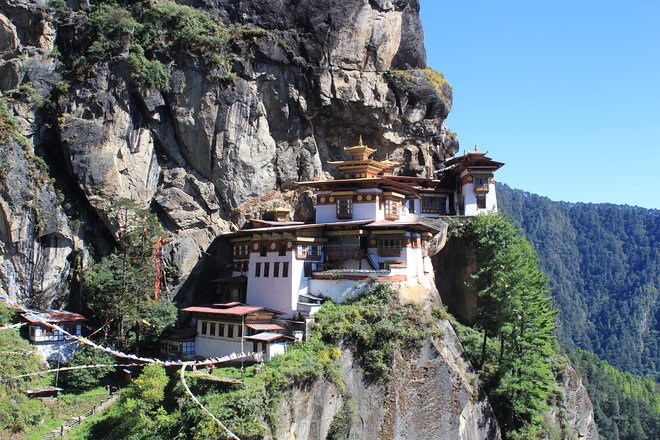 Bhutan, a mountainous country in the Himalayas, is the world's only carbon-negative country and didn't even have traffic lights until the last few years. It also happens to be one of the two highest-ranked countries in Asia when it comes to safety and security, according to the Global Peace Index (Japan is placed ahead). When you arrive in the capital of Thimphu, your first stop should be Buddha Dordenma, the world's largest sitting statue of Buddha. Next, take a pilgrimage to Taktsang or Tiger's Nest monastery — at 10,000 feet above sea level, it's the holiest site in Bhutan, where herds of horses are known to cross your path as you hike into the clouds seeking enlightenment. Your kids will truly experience a slower, more rewarding pace of life.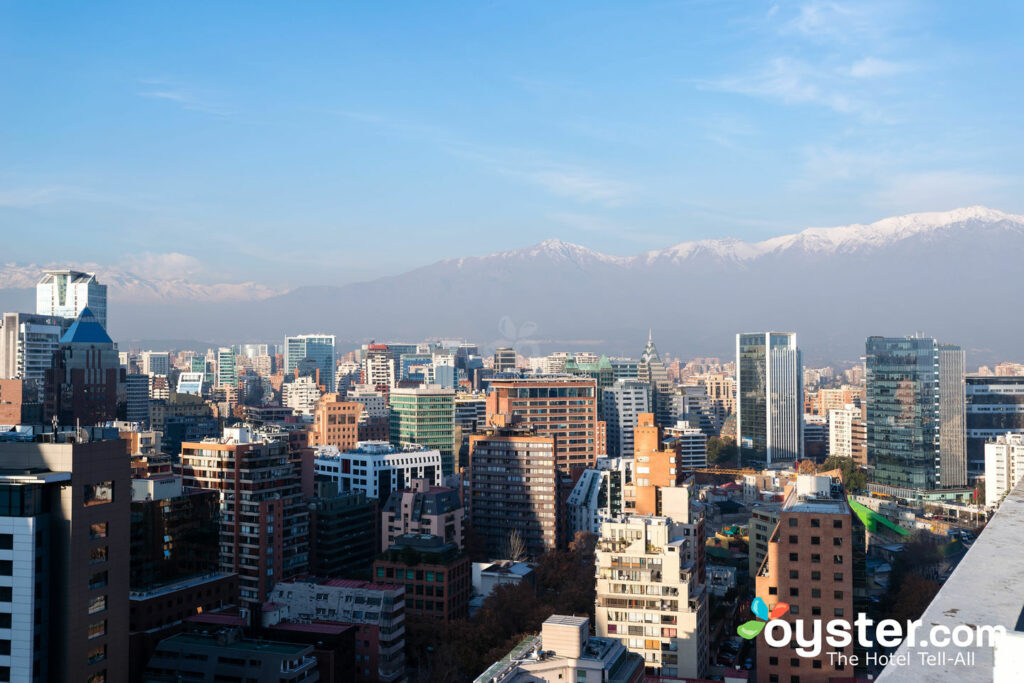 Developed and modern, Chile was ranked ahead of all other South American countries for safety and security. Start by taking the glass elevator to the top of Cerro Santa Lucia and Cerro San Cristobal, complete with a towering statue of the Virgin Mary. Hop aboard a gondola to Estación Tupahue for the most sweeping views of the Andes, and stop at the public swimming pool to cool off on the way down. Even better, Santiago offers plenty of worthwhile day trips, from the skiable terrain at El Colorado to the meandering trails in El Arrayan Nature Sanctuary.
Family-Friendly Hotel Pick: NH Ciudad de Santiago
Singapore, which comes in sixth on the World Economic Forum's list for safety and security, may only be 50 square miles, but one thing's for sure — children will never get bored here, thanks to the abundant entertainment options. This includes nighttime safari tours to view nocturnal wildlife, an indoor snow park, an aviary with over 8,000 species, and the amusement mecca of Sentosa, which will delight kids for hours without parents having to lift a finger.
Family-Friendly Hotel Pick: Shangri-La's Rasa Sentosa Resort & Spa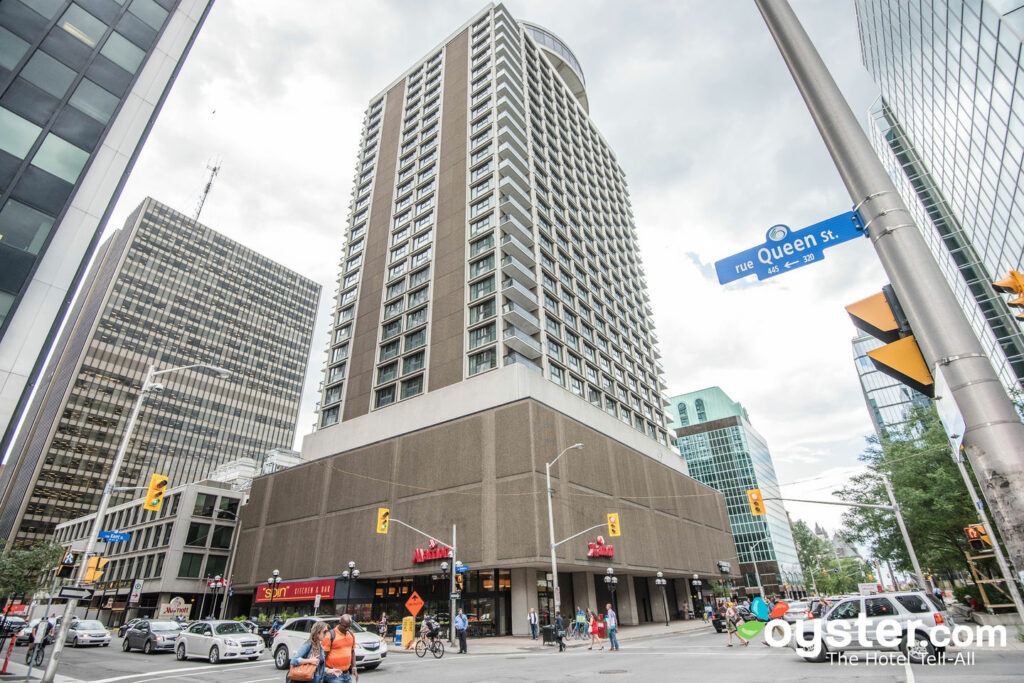 Of all the destinations in the Americas, Canada finished highest in the safety rankings, and furthermore, Ottawa, the nation's capital, came out on top in a CBC poll of the nation's safest cities. Make history fun with nightly sound and light shows on Parliament Hill, or relive 1,000 years of Canadian history at the Canadian Museum of History (there's even a Children's Museum within the building). Get your sugar fix with pastries from BeaverTails while strolling through the ByWard Market, one of oldest and largest public markets in Canada. During the winter, the fun doesn't stop. Book a family-friendly hotel complete with waterslides, then venture outside, where the Rideau Canal is transformed into the seven-mile-long Skateway, the world's largest natural outdoor skating rink.
Family-Friendly Hotel Pick: Ottawa Marriott Hotel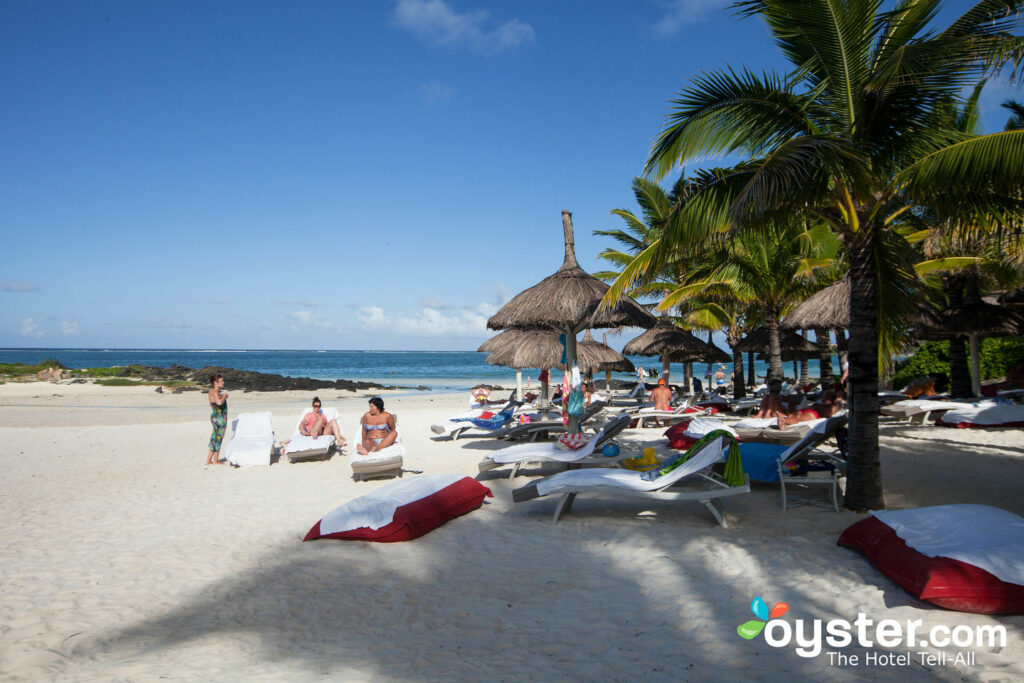 Mauritius was the highest-ranking African country on the Global Peace Index — and that's no surprise. Located in the middle of the Indian Ocean, this peaceful island nation is about as far removed from the occasional chaos of its mother continent as possible. Families can relax on the beach or in one of the kid-friendly hotels, snorkel the reefs, or see exotic fish at the Mauritius Aquarium. There's also the Casela World of Adventures, which lives up to its name, offering activities like zip-lining, canyoning, and safaris where kids can spot megafauna like zebras and rhinos.
Family-Friendly Hotel Pick: LUX* Belle Mare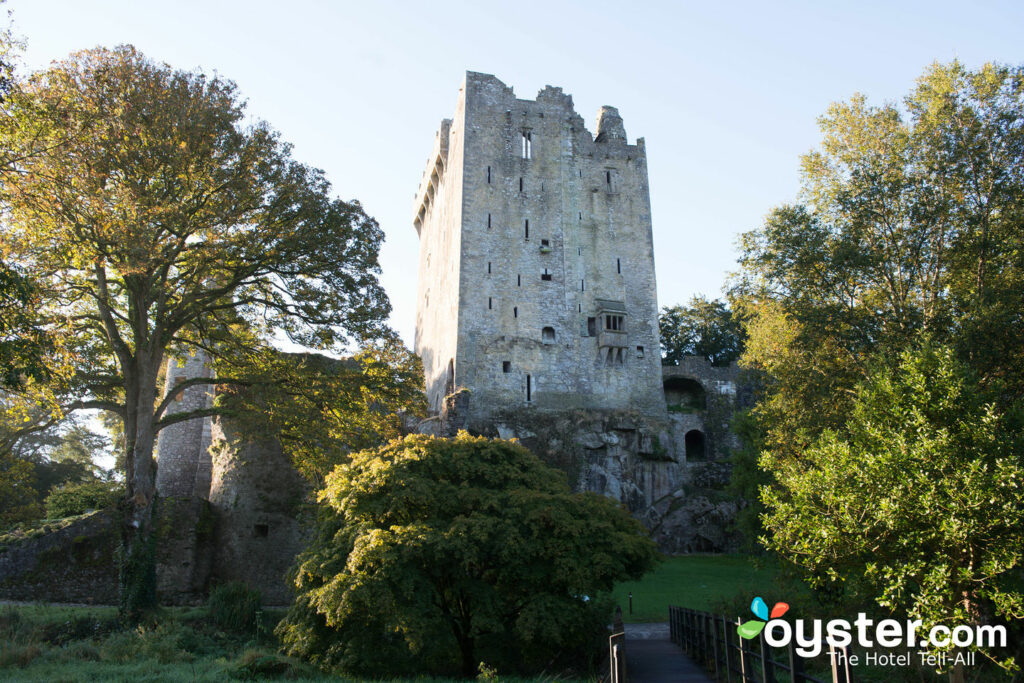 Kids (and adults) who dream about being knights and princesses will have the chance to wake up in a real castle during a visit to Ireland, which rounded out the top 10 list on the Global Peace Index. Dromoland and Bunratty Castles, for example, have interactive displays, costumed characters, and medieval banquets that will surely entertain. The legendary Blarney Stone, at Blarney Castle, is another must-visit. And although taking the kids to the local pub may seem odd, many people in Ireland do it, especially in the afternoon when they can dance to hornpipes and enjoy the craic with locals.
Family-Friendly Hotel Pick: Clayton Hotel Cork City
Still traveling with that carry-on from high school? Take a step up with Away's carry-on, featuring a TSA-approved lock and a USB port.
NOW WATCH: 8 Safest Destinations in Latin America
You'll Also Like:
All products are independently selected by our writers and editors. If you buy something through our links, Oyster may earn an affiliate commission.