London, Paris, and New York are often at the top of the most-visited destinations list, but the amount of visitors they're seeing each year isn't necessarily growing much. To see which cities are actually the fastest growing travel destinations, Mastercard published their Global Destination Cities Index, which looked at the compound annual growth rate (CAGR) of 132 locations over the 2009 to 2016 time period. You may be surprised to learn that the top 10 are either in Asia or the Middle East, and the top 20 list only has two cities outside of these regions (Lima, Peru and Bogota, Colombia). If travel trends continue, these places will likely become pricier and more tourist-filled. So, if one of the below spots activates your travel bug, it's best to plan a trip ASAP.
Taking the number one spot with a compound annual growth rate (CAGR) of 24.15 percent is Osaka, Japan. About an hour drive southwest of Kyoto, Osaka is a large metropolis that primarily attracts visitors from China (only 11 percent of visitors come from outside the Asia-Pacific region). So what lures tourists to this Japanese city? In addition to being a shopping hub and having a buzzing nightlife, Osaka is packed with cultural sights like Osaka Castle Park and Shitennō-ji temple, plus the striking Floating Garden Observatory and delectable eateries that range from cheap street food to fine-dining steak restaurants. Already planning your visit? The Holiday Inn Osaka Namba offers an excellent value in the popular Namba District.
Where to Stay:
2. Chengdu, China
The capital of China's Sichuan province, Chengdu is about a three-hour flight from Shanghai. With a history dating back to the 4th century B.C., religious sites and museums are not to be missed here, particularly Mount Qingcheng (an important Taoism site) and the Jinsha Site Museum (atop the ruins of the ancient Shu civilization). Animal lovers will want to head to the Research Base of Giant Panda Breeding, a conservation center where visitors can get an up-close look at the species. Teahouses and nightclubs are both popular, as are day trips to sights like the Leshan Giant Buddha.
While Dubai took the 20th spot, the nearby Abu Dhabi made it to number three with a growth rate of 19.81 percent. Abu Dhabi, the capital of the UAE, has a relaxed feel and retains more Arabic charm than flashy and imposing Dubai — though still expect towering buildings and ample shopping malls here. The standout sight here is the Sheikh Zayed Grand Mosque, a stunning, white marble structure that can fit 40,000 inside and out. Aside from lounging on the beach, travelers can occupy their time at the Falcon Hospital and Ferrari World theme park, or on desert safaris.
You'll Also Like: Abu Dhabi vs. Dubai: Which Is Right for You?
Hotel Pick:
Colombo, the capital of the island country of Sri Lanka, has started to attract significantly more travelers since the nation's 26-year civil war ended in 2009. Although many will detest the thick fumes and loud honking from tuk-tuks, there's a lot to love about this place. Galle Face Green is a beachfront urban park where locals and tourists alike buy fried foods from street carts, fly kites, and cool off in the water; Independence Memorial Hall is an open-air monument commemorating Sri Lanka's independence from the British; and Ministry of Crab is a renowned eatery serving up fresh crab alongside local Lion Lager. It's also worth the 25-minute drive to Kelaniya Raja Maha Vihara, a large temple that's said to have been hallowed during Lord Buddha's third and final visit to the country.
You'll Also Like: 10 Attractions You Can't Miss in Sri Lanka
Hotel Pick: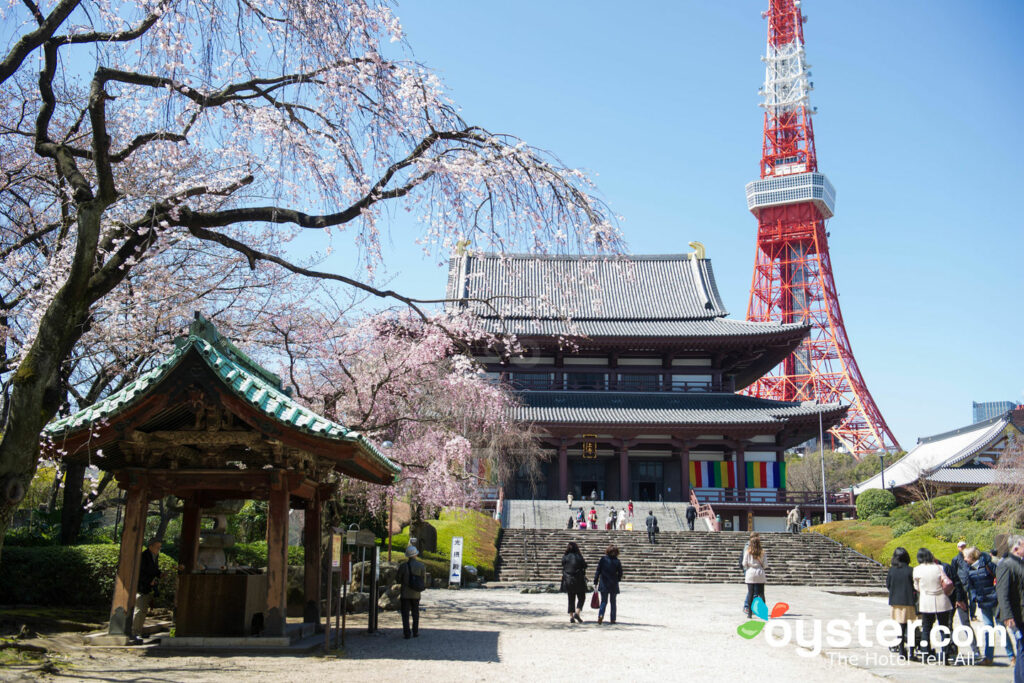 In 2012, Tokyo had 4.89 million overnight international visitors, and in 2016, the city saw a whopping 11.7 million. Housing over 13 million people among 23 wards, Tokyo is huge and has lots to offer, yet it's shockingly clean and the infrastructure and public transportation is excellent. Travelers have a plethora of ways to keep busy, from dining at exceptional (and abundant) Michelin-starred restaurants and cat cafes to admiring cherry blossoms at Ueno Park during the spring and visiting the historic Sensō-ji Temple. Pricey hotels, packed sidewalks, and a lack of English speakers may prove troublesome, but there's a reason this city only gets more popular.
You'll Also Like: Our full guide to Tokyo
Hotel Pick:
6. Riyadh, Saudi Arabia
Centrally located in Saudi Arabia, the capital of Riyadh acts as the main financial center, while still offering enough of interest for tourists. It has a similar feel to Dubai with its sleek structures, luxury hotels, and plethora of dining options, but there's also a lot of traditional Saudi culture to explore. The Masmak fort and historic old town of Diriyah are excellent attractions, as are King Abdullah Park and the Souq Al Jamal (camel market). The mix of old and new, as well as Eastern and Western civilizations is undoubtedly fascinating.
While the recognition of Taiwan as a country is contested, the appeal of its capital, Taipei, is not. The modern city landed at number seven on this list with a 14.53 CAGR. It balances its widespread shiny buildings — including a 101-story building with two indoor observation decks — with outdoor parks, traditional temples, and famed street night markets where people can buy mango shaved ice and pork buns. Foodies can spend their entire day sampling (usually cheap!) eats, though the Elephant Mountain hiking trail and Beitou Hot Springs provide more wellness-centric activities.
Hotel Pick:
8. Xi'an, China
History buffs particularly will be drawn to Xi'an, China, which was once the eastern end of the Silk Road. Remnants of its time as the acting capital for the Western Zhou, Qin, Western Han, Sui, and Tang dynasties can be found within the city and in the nearby surrounding area. Some of the abundant top attractions include the Army of Terracotta Warriors (crafted in the late third century B.C.E.), the tomb of Emperor Jingdi, the City Wall (pictured above), and Big Wild Goose Pagoda. Those in need of nature can explore the beautiful Cuihua Mountain and Xi'an Qujiangchi Site Park, while shopping for food and goods is most popular at the colorful Muslim Quarter.
9. Tehran, Iran
Tehran, the capital of Iran, takes the ninth spot with a compound annual growth rate of 12.98 percent. Offering a glimpse of Iran's past and future, the city has modern skyscrapers and sculpture gardens among historic and intricately decorated royal palaces — all with the beautiful backdrop of the snow-capped Alborz Mountains. The traditional markets, like the Tehran and Tajrish Bazaars, provide a cultural experience with the added benefit of being able to purchase potent spices, embroidered goods, and delicious kebabs. The former U.S. Embassy, referred to as the U.S. Den of Espionage in Iran, is an especially interesting museum for a look at the site that inspired the film "Argo."
You'll Also Like: What It's Like to Travel to Iran
10. Xiamen, China
Situated along China's coast, between Shanghai and Hong Kong, Xiamen has an intriguing history that saw it act as both a defense against Japanese pirates and a central port city for the British. Today, though, it's more of a resort town thanks to its mix of beaches, temples, a greenery-filled botanical garden, and natural hot springs. A trip here wouldn't be complete without a five-minute ferry ride to Gulangyu Island, a vehicle-free island with colonial-style architecture and a piano museum.
You'll Also Like:
All products are independently selected by our writers and editors. If you buy something through our links, Oyster may earn an affiliate commission.