There's a reason dogs are considered a man's best friend. The loyal, playful pooches are the embodiment of unconditional love, whether they simply want to snuggle on a lap or play fetch for hours. So it's no surprise that many Americans factor in their pet's comfort when deciding where to travel or move. If you fall into that category, you've come to the right place. We've rounded up the best pet-friendly destinations in the U.S., based on outdoor spaces for Fido to run, the number of restaurants and businesses that allow dogs, and overall comfort level due to weather and apartment or home space to move around. Head to one of these eight destinations with your furry friend and you won't have to worry about whether they'll have a good time.
For pups that need outdoor playtime every day, San Diego's consistently beautiful weather makes it easy to play fetch and go for a walk throughout the year. There are around a dozen leash-free parks available, plus off-leash beaches — Dog Beach and Fiesta Island — so you can enjoy the sand and surf with your pup. The city also offers roughly 200 restaurants and bars with pet-friendly policies, so no need to leave your dog at home or the hotel when getting grub.
Check out our full travel guide for San Diego.
Pet-Friendly Hotel Pick:
Offering mostly warm weather year-round, lots of off-leash green space, and even dog-friendly yoga classes, Austin is an ideal city for pooches. The central Lady Bird Lake trail, Zilker Park, and Barton Creek Greenbelt all allow dogs, plus there are 12 off-leash dog parks scattered around the city. Numerous restaurants and bars allow pups inside, including hip bars on Rainey Street, tasty eateries along South Congress, and lakeside coffee shops. And if you really want to spoil your furry friend, head to Woof Gang Bakery, where they can get dog-friendly cupcakes after grooming.
Check out our full travel guide to Austin.
Pet-Friendly Hotel Pick: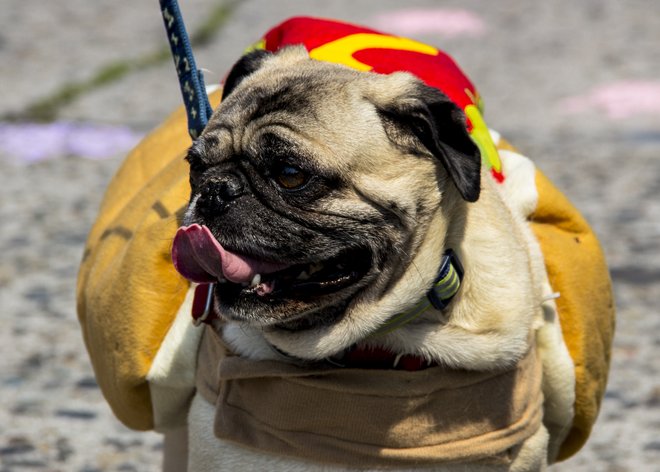 Portland, Oregon is a great city for active people who love the outdoors — and dogs with the same predilection. There are 33 off-leash areas — both fenced and unfenced — for dogs to run about, including Sellwood Riverfront Park and Mt. Tabor. In 2016, it clocked in at having the highest number of dog parks per capita, with 5.4 parks per hundred thousand Portland residents, so finding a spot to run wild is never too far. Several dog-friendly hiking trails and food cart pods continue the offerings, as well as dozens of eateries with space for pets. And since this is Portland, breweries and beer halls can be enjoyed with your furry pal, too.
Check out our full travel guide to Portland.
Pet-Friendly Hotel Pick:
Miami locals love hitting up the beach, and fortunately, their furry friends can join at Haulover Beach Park (also clothing-optional for humans) and Hobie Beach. Additionally, dogs can walk along the popular Ocean Avenue, or there are 14 dog-friendly park areas to choose from. BringFido.com lists over 100 restaurants that allow dogs, including Doggie Bag Cafe & Pet Boutique, which is specifically for dogs. People can throw parties for their pooch, treat them to organic meals and treats, and even shop for doggie helmets.
Check out our full travel guide to Miami.
Pet-Friendly Hotel Pick: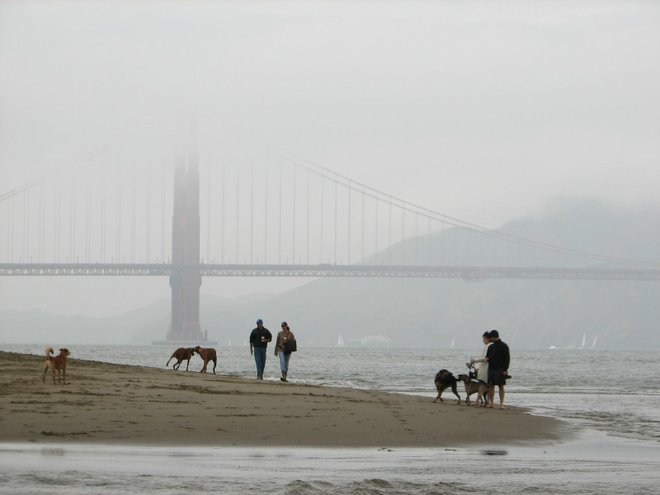 Though not as sunny as San Diego, San Francisco is still a very pet-friendly destination in the Golden State. Offering roughly 30 dog parks — off- and on-leash areas — pet owners have a good choice of options that appeal to both them and their four-legged friend. Popular areas include Dolores Park, Golden Gate Park, and Mission Creek, and sand-loving dogs particularly enjoy Ocean Beach, Crissy Field Park, and Fort Funston. Over 150 restaurants — from casual coffee hangouts to upscale French eateries — allow dogs. The annual Pet Pride Day parade and dog-friendly baseball games at the Giants stadium are fun activities for the whole family.
Check out our full travel guide for San Francisco.
Pet-Friendly Hotel Pick:
For humans and dogs that don't mind overcast weather, Seattle provides a good array of pet-friendly recreation areas and dining venues. There are 14 off-leash areas within the city, the most popular being Magnuson Park due to its large expanse of greenery and access to the water. Dogs that enjoy a good hike can be taken on several hiking trails — both within and just outside city limits. Ample cafes, breweries, and burger joints allow pooches, though we're partial to the aptly named Bark Espresso.
Check out our full travel guide to Seattle.
Pet-Friendly Hotel Pick: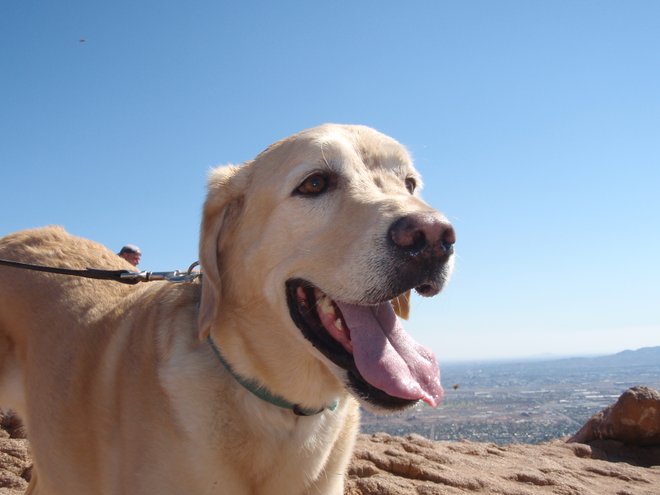 Having 296 sunny or partly sunny days every year is a major bonus for dogs that love to catch some rays. Though, with temperatures reaching over 100 degrees, keeping dogs cool in the summer is vital. The sixth-largest city in the U.S. (by population) has several off-leash dog parks, but the real prize here are the ample opportunities for hiking (on-leash) amid lovely mountains and desert landscapes. Phoenix Mountains Preserve and South Mountain are standouts, as is Papago Park, which is also home to the Phoenix Zoo. After working up an appetite, head to one of approximately 150 restaurants that are pet-friendly, like The Farm at South Mountain and Postino.
Check out our full travel guide for Phoenix.
Pet-Friendly Hotel Pick:
While brutal winters mean pups will have to wear snow boots and jackets for a few months, the widespread walkable spots in Chicago make it possible to keep pets healthy and happy throughout the year. Over 20 dog-friendly areas are located in the Windy City, including Jackson Bark, which has an adorable doggy obstacle course. Two beaches also let Fido run free — Belmont Harbor Beach and Montrose Beach. Pet owners can take their furry family members to over 100 restaurants in town, or participate in fun activities like meditation with your dog and BYOB paint-your-pet events.
Check out our full travel guide for Chicago.
Pet-Friendly Hotel Pick:
You'll Also Like:
All products are independently selected by our writers and editors. If you buy something through our links, Oyster may earn an affiliate commission.