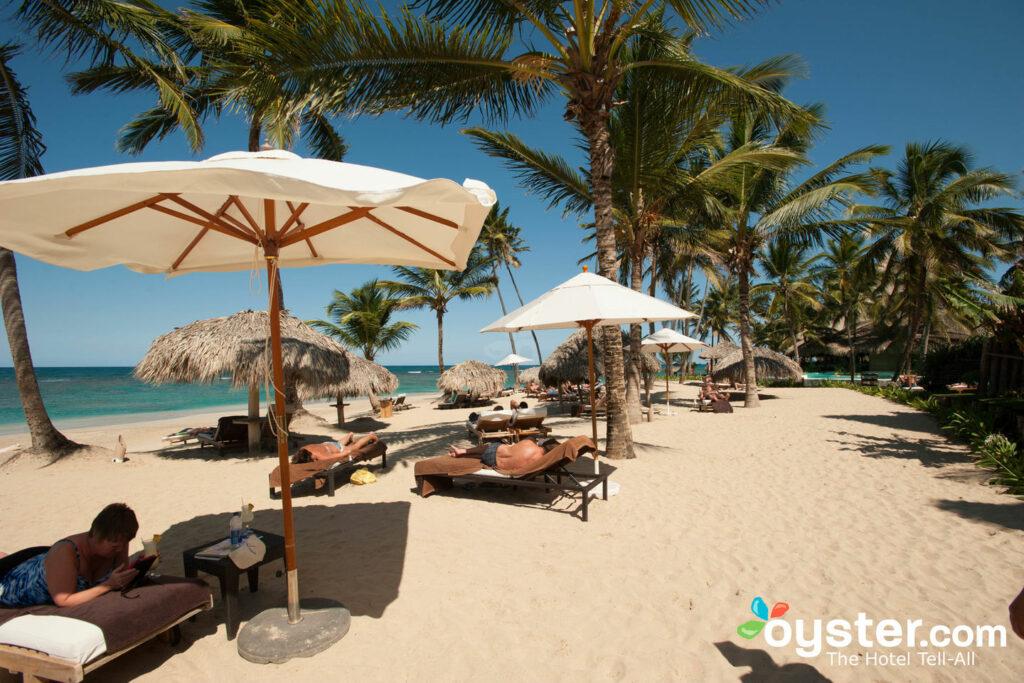 The entire point of an all-inclusive vacation in the Caribbean is that you can let your brain go fully into vacation mode. Once you arrive at the resort, all you have to do is line up at the seemingly endless buffet, sip fruity cocktails, and decide whether you want to lounge by the infinity pool or sunbathe at the beach. But before you can fully relax, you're going to have to pack. To help make your all-inclusive vacation even more stress-free and fun, the following 10 small items should definitely have a place in your suitcase.
You Might Also Like: 12 Best Bang-for-Your-Buck All-Inclusives in the Caribbean
It's no secret that unlimited adult beverages are a huge draw of an all-inclusive vacation. But the tropical sun can quickly turn an ice-cold beer into a tepid disaster that you have to force yourself to finish. Beat the heat with a set of neoprene insulated beer bottle covers in an array of fun patterns. They're easy to fold down for packing and also come can-shaped.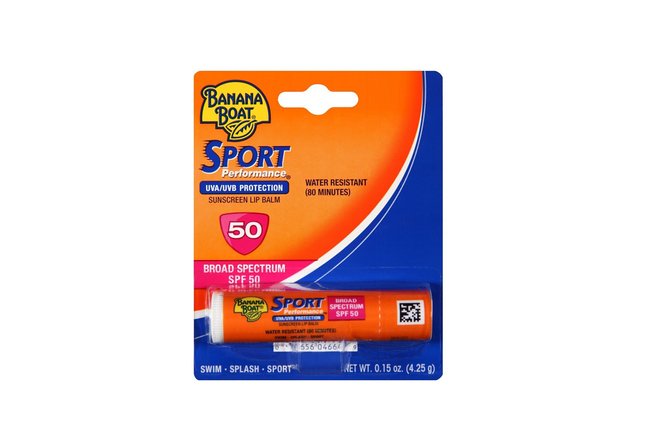 There are few non-life-threatening things more irritating than chapped lips. And the vacation combination of hot sun, salt water, and perhaps not drinking enough water is a recipe for a sore, dry pout. Throw a tube or two of Banana Boat's sunscreen lip balm (SPF 50) into your beach bag to keep lips moisturized and protected from the sun.
Sure, most all-inclusive resorts have paddleboards and kayaks you can borrow, but nothing says vacation like floating on an inflatable raft in the pool or ocean. Though there are more Instagram-worthy options (a la the huge swan trend of 2016), we like this floating raft because it folds down for easy packing and doesn't require an air pump to be blown up. It also has a backrest and a cup holder for your beverage of choice (see koozies above). Plus, it's cheap enough that you won't feel terrible if it pops or you decide to gift it to someone lucky upon departure.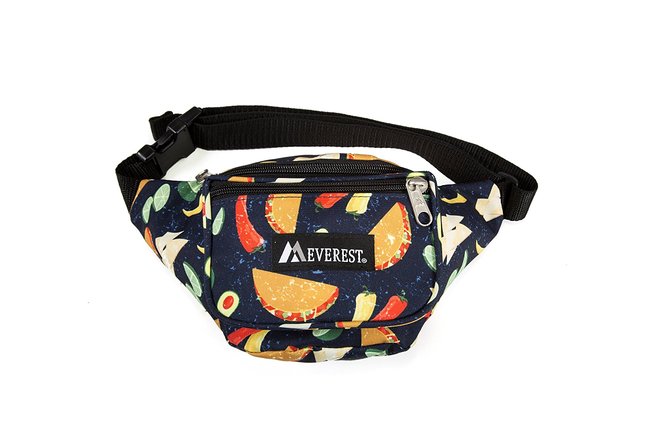 In case you haven't heard, the '90s are back. And what's more '90s than a fanny pack? If it makes you feel better, think of it as a money belt. But seriously, a fanny pack ideally provides a secure way to tote your hotel room key card, some cash, and your phone without the hassle of carrying a shoulder purse (which you know you'll cram full of things you don't need). Fanny packs come in a never-ending assortment of colors and patterns. This taco-themed option is pretty cute for vacation. Be prepared for compliments.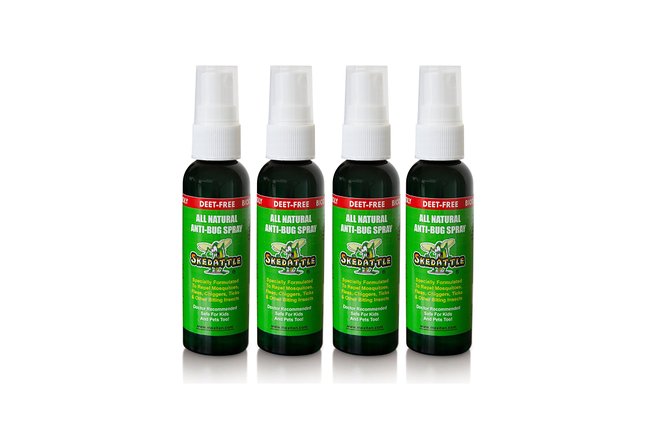 Many resorts provide bug repellent, either in the hotel room or at the front desk, but with Zika warnings in some countries and the misery of itchy mosquito or sand fly bites, it's smart to pack your own bottle. Skedattle natural insect repellent is made with natural oils like citronella, lemongrass, peppermint, and vanillin, so it's safe to use on kids. It comes in two-ounce bottles, making it easy to pack in a carry-on suitcase. Note that it also repels ticks, for anyone who is nervous about Lyme disease.
Sunscreen is another must-have on a Caribbean vacation. Of course, it's widely sold almost everywhere in the world, but prices are higher in the Caribbean than they are in the United States. If you're checking a bag, we suggest loading up on aerosol cans of sprayable sunscreen for the most even coverage. Those who are traveling with a carry-on bag should stock up on TSA-compliant travel-size bottles, wipes, and powders.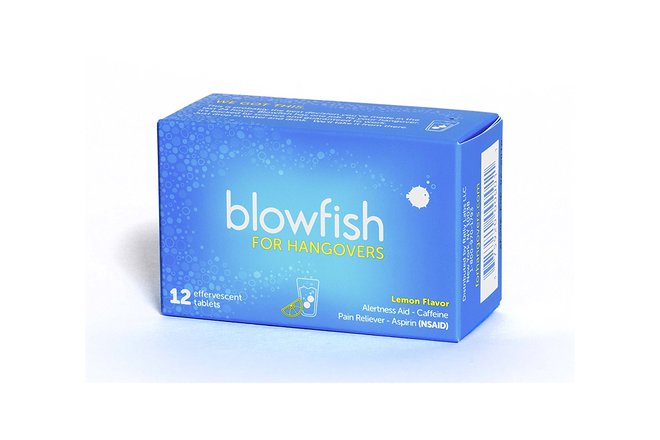 There's only one true way to prevent a hangover and that's to avoid alcohol completely. You're probably not going to do that on an all-inclusive vacation. Apart from drinking moderately (which you should do for safety and health) or waiting for hangover symptoms like a headache or stomach pains to simply pass, you could try popping a pill. Blowfish is approved by the FDA and includes aspirin and caffeine. Simply dissolve two lemon-flavored tablets in water and drink. Supposedly, you'll feel like your regular self in 15 minutes — just enough time to change into a swimsuit and get back on the beach or to the bar.
All-inclusive food can also cause stomach problems. Limitless buffets and a la carte specialty restaurants will tempt even the most cautious dieters to refill their plates a couple of times. Imodium Multi-Symptom caplets are a good choice for stomach pain relief on the go, since it's chewable and starts working within an hour.
If you want to clock a lot of vacation time under the water, invest in your own snorkel and mask. Bringing a mask that actually fits your face means you won't have to deal with leaks, and who really wants to use a communal snorkel? This U.S. Divers mask and snorkel has a hypoallergenic silicone face skirt and easy-to-adjust strap.
You Might Also Like: 5 Best Caribbean Islands for Scuba Diving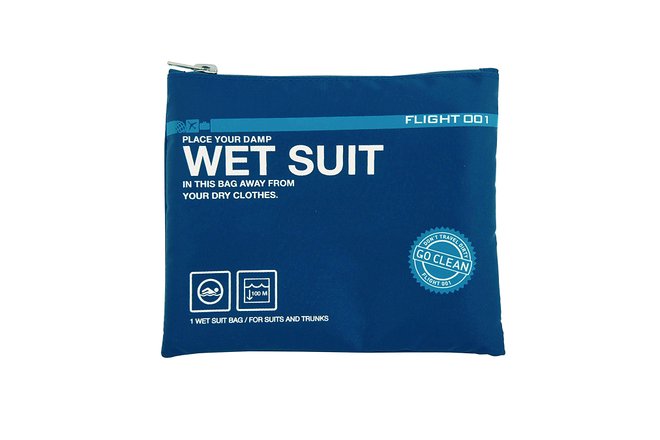 You'll likely only use a swimsuit bag for the trip home, but keeping damp, salty, and chlorinated fabric away from the rest of your clothes is just plain common sense. Your future self will thank you. Flight 001 makes their waterproof nylon version in pink and blue, and the zip pouch takes up little space in your suitcase.
Never depend on a resort's free book exchange (though we have found some hidden gems among the many copies of "The Da Vinci Code" translated into German). Bring your own book for airplane, pool, and beach reading. If you haven't read Kevin Kwan's laugh-out-loud funny book called "Crazy Rich Asians," now is the time — the movie version will hit theaters in August 2018. For those who really love to read, the series has two more books: "China Rich Girlfriend," and "Rich People Problems." For something fascinating and thought-provoking about the Caribbean's past three centuries, try "Island People: The Caribbean and the World" by Joshua Jelly-Schapiro.
This is a scary truth: Even the fanciest and cleanest resorts can occasionally become infested with bed bugs. Before you throw caution to the wind and throw all your clothes on the bed, it might be smart to set out a trap. Cimex bed bug interceptors are free of chemicals and easy to use. Simply place them under the bedpost or sofa legs and wait to see if any bugs crawl inside — insects can get in, but they can't crawl out. The only thing you should be taking home from an all-inclusive vacation is your cherished memories.
You'll Also Like:
Oyster.com is a participant in the Amazon Services LLC Associates Program, an affiliate advertising program designed to provide a means for sites to earn advertising fees by advertising and linking to Amazon.com. Oyster also participates in the SkimLinks and SkimWords affiliate programs.