Whether you want to avoid tan lines or hope to heat up your romantic relationship, clothing-optional resorts are a popular getaway option. From intimate, relaxed spots like Grand Lido in Jamaica, to more party-minded properties such as Desire Riviera Maya Pearl Resort outside Cancun, there are several nude-friendly hotels for visitors to choose from. But before you strip down, read these nine tips for your first au naturel vacation.
1. Be open-minded.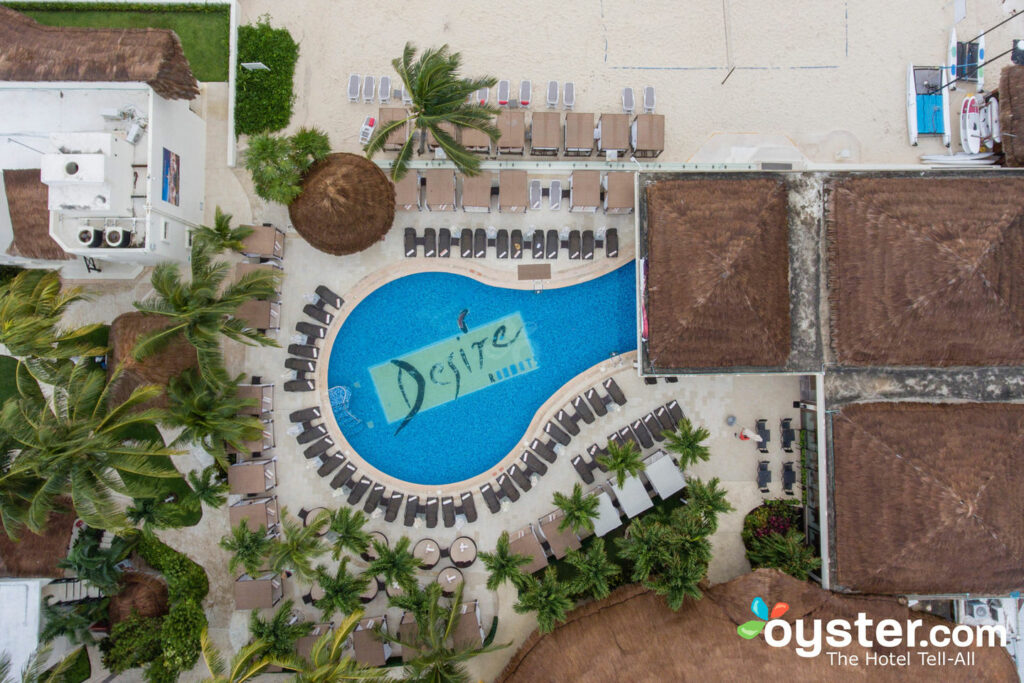 The most important thing to remember before your first visit to a clothing-optional resort is to be open-minded. Get out of your comfort zone and leave the judgments at home. Even if you're nervous about completely stripping down, be open to au naturel sunbathing and pool volleyball, as well as more sensuous nighttime activities like risqué performances or nightclub parties.
2. Not all clothing-optional resorts are created equal.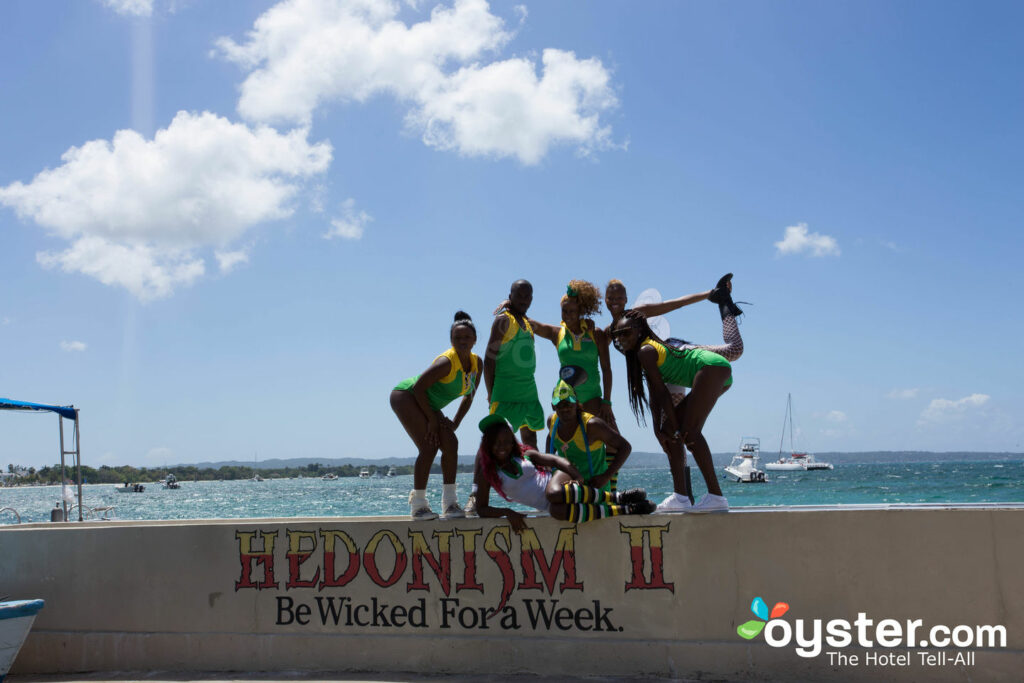 When picking a hotel, you'll want to first know whether the property and its facilities are clothing-optional, clothing-required, or nude-only. Clothing-optional resorts generally allow guests to don clothes or go in the buff nearly everywhere, allowing travelers to choose their comfort level. The only area where clothing is typically required is at restaurants for hygiene purposes. On the other hand, some resorts have nude-only areas, so if you think you'll want to wear a bathing suit, skip these properties.
Secondly, some resorts are couples-only, and others permit solo travelers and groups, so pick whichever appeals to you most. For instance, the Desire Riviera Maya Resort is for couples only, while Hedonism II in Jamaica attracts groups, couples, and singles.
3. Don't gawk.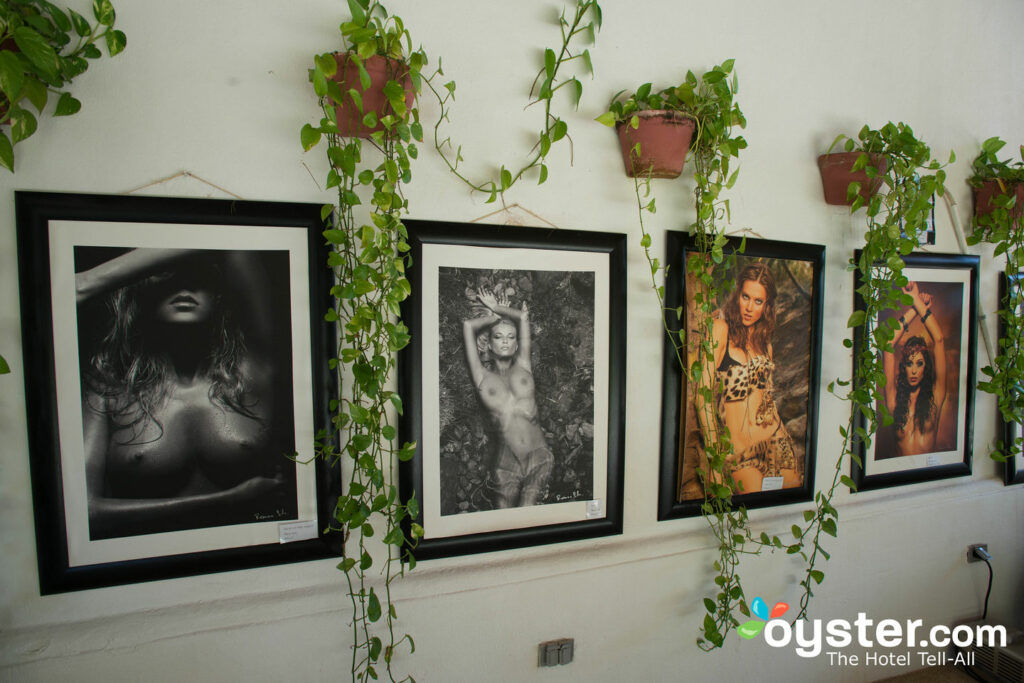 Certainly the sight of numerous naked bodies will be jarring at first, but try not to gawk. No need to keep your eyes peeled to the ground or the sky, but avoid staring at people's bodies. After a few hours, the novelty will likely wear off and you won't feel compelled to get a good look anyway. Plus, most guests at clothing-optional properties are repeat visitors, so their nonchalant attitude will likely rub off on you.
4. Keep your towel handy.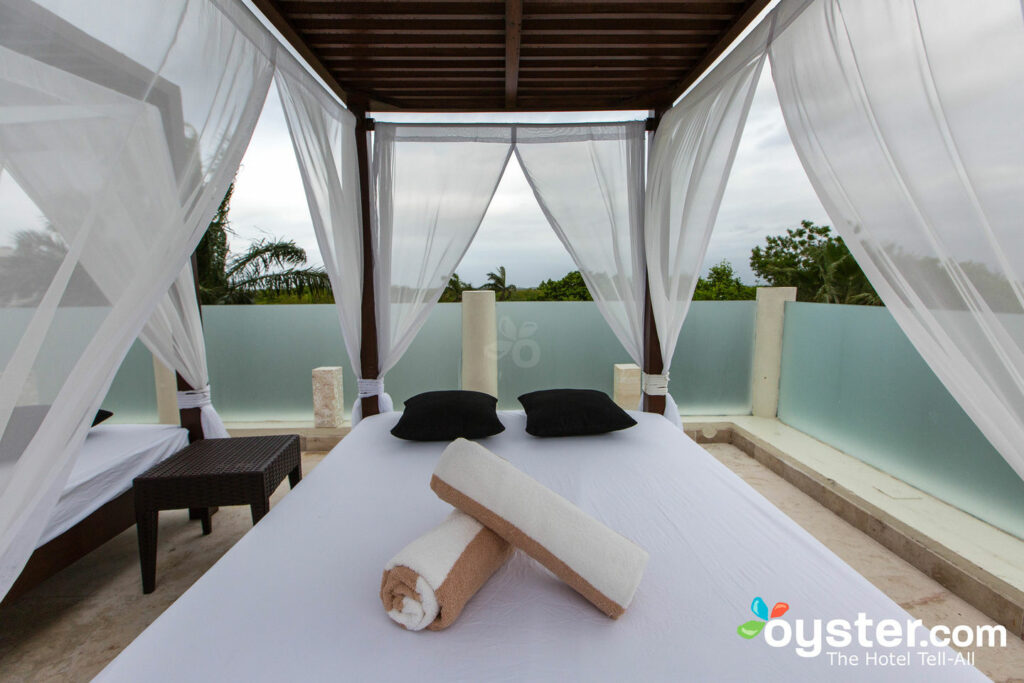 The standard procedure at clothing-optional resorts is to always have a towel on hand, so you can put it on a chair or lounger before sitting down, both for comfort and hygiene purposes. Check if you need to pack your own or if there will be towels available at the resort.
5. No means no.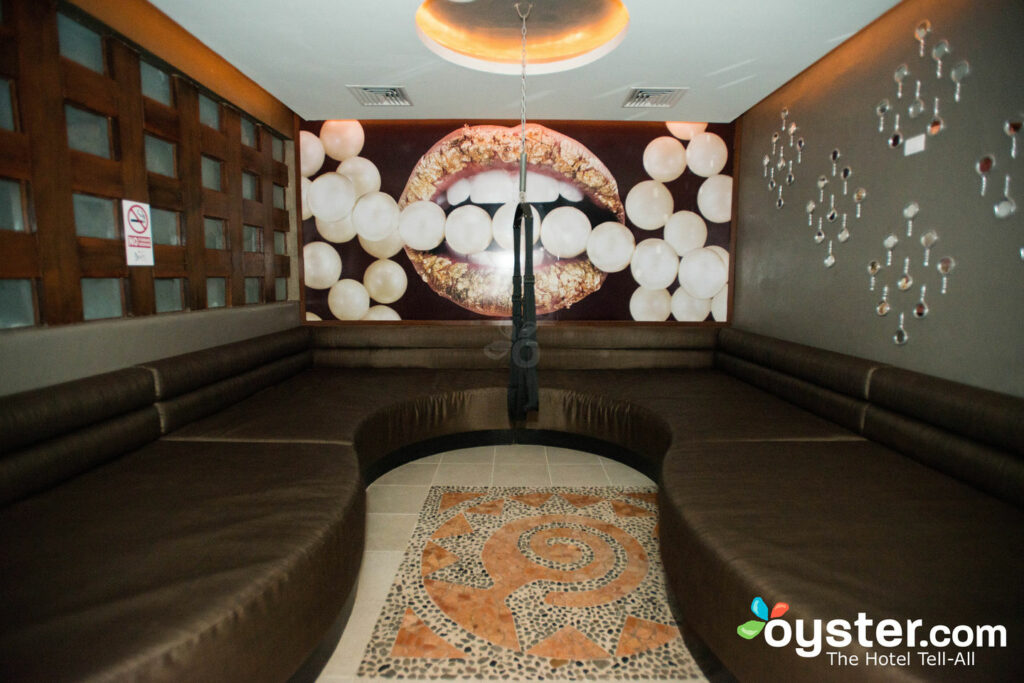 Whether at a couples-only property or not, you'll likely run into guests looking to have some adult fun with other travelers. Swingers are a common demographic at clothing-optional properties, and singles are often looking for like-minded individuals at hotels like Hedonism II. Fortunately, resorts generally make guests sign a waiver upon check-in that stresses "No means no." So, regardless if you're doing the asking or are being asked about engaging in sexual behavior, remember that no means no.
6. Be aware of PDA rules.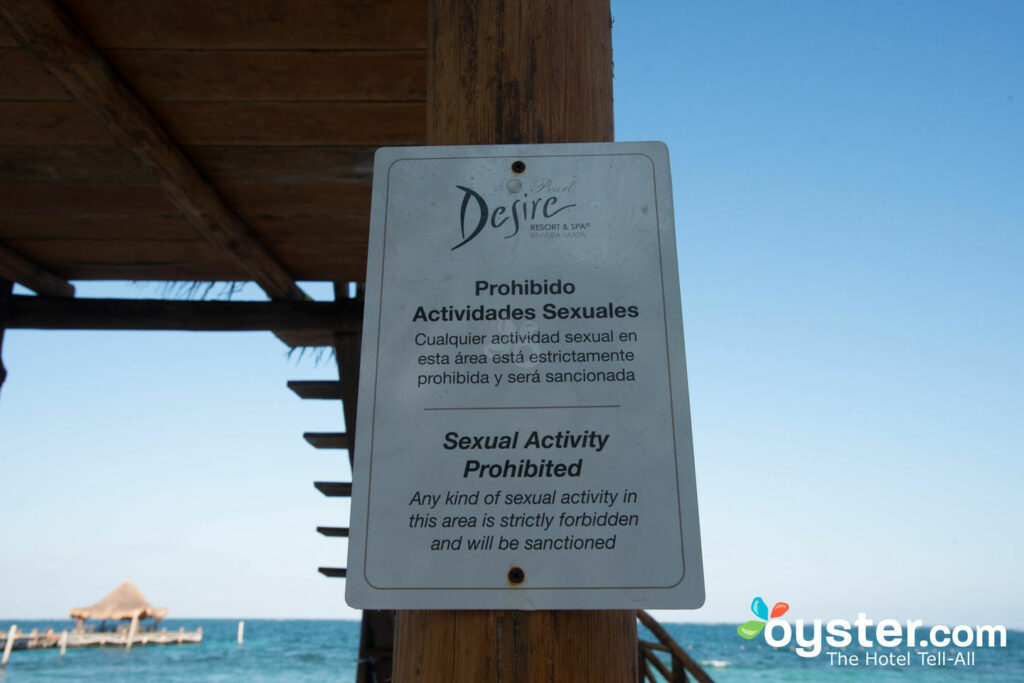 Although the atmosphere at clothing-optional resorts is more relaxed than most hotels, don't expect public sex to be okay. Most resorts have a strict no-public-sex policy, while others have designated areas where sexual activity is permitted. For example, Desire Riviera Maya Pearl Resort asks guests to refrain from overt sexual activities in public areas, though sex is allowed at the Jacuzzi Lounge and Sin Room. We've heard of lax enforcement at some properties, but it's best to stick to the resort's rules.
7. Keep cameras and cell phones in rooms.
You may want to get a sexy photo of yourself or your partner by the beach or pool, but not everyone wants to be captured on camera. For that reason, cameras, cell phones, and laptops are typically prohibited from all public areas. If you want a digital keepsake, stick to taking photos in your room, or see if the resort offers erotic photo shoots.
8. Pack lots of sunscreen.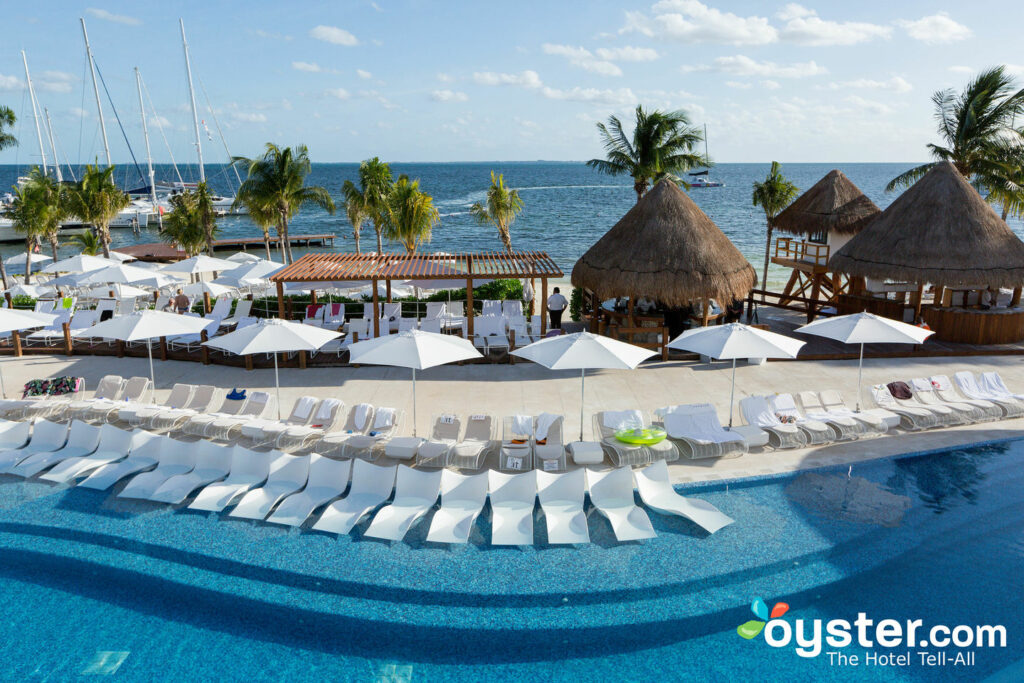 Some parts of your body may be exposed to the sun for the first time in decades, so don't skimp on sunscreen.
9. Bring along nighttime outfits.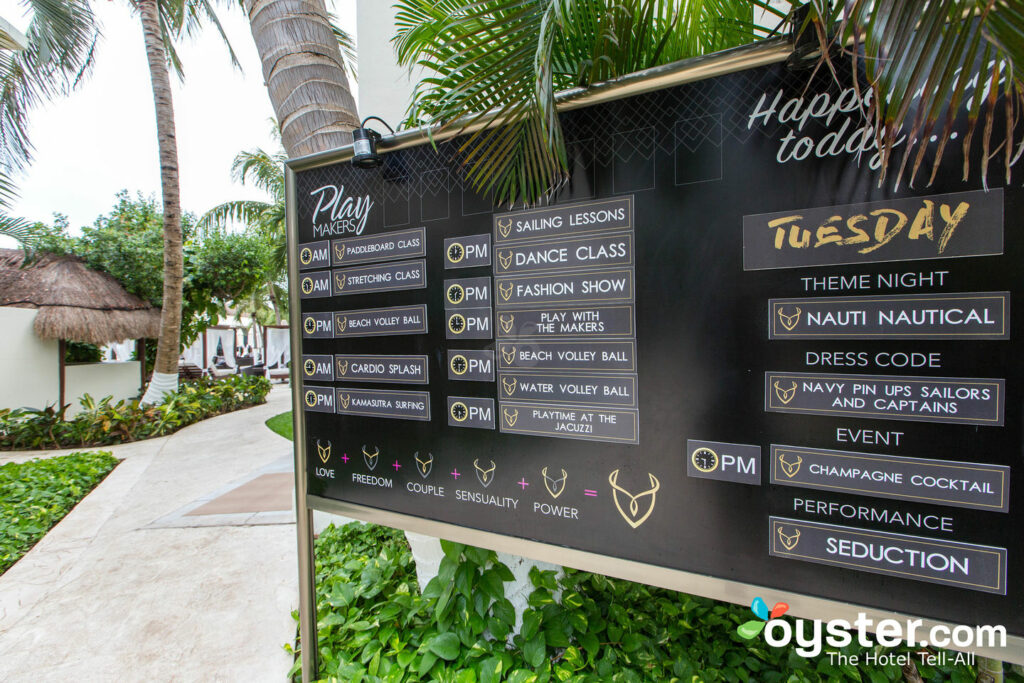 Many clothing-optional properties have lively nighttime activities with themes that encourage guests to dress up. From nautical sailing outfits to cowboy hats for western flare, travelers often wear getups that are specific to that night's entertainment. If you'd like to participate, research the activities beforehand and pack accordingly.
Some of Our Favorite Clothing-Optional Resorts:
Desire Riviera Maya Pearl Resort
The Desire Pearl (formerly the Ceiba del Mar) is a couples-only, clothing-optional, all-inclusive resort located on a beautiful white-sand beach right outside quiet Puerto Morelos. It draws a range of young and middle-aged couples (strictly heterosexual) looking for some adult fun in the sun.
Designed for adventurous couples who want to add a bit of spice to their vacation, the all-inclusive Hedonism II is a popular upper-middle-range nudist resort tucked into a quiet, secluded section of Negril's Seven Mile Beach in Jamaica. With a wide variety of activities and entertainment, this adults-only resort encourages guests to explore their wild side and indulge themselves. There are both a "prude" and a "nude" section of the resort to accommodate different comfort levels, and property highlights include the nude beach, theme parties, and a variety of pools and whirlpools on both sides.
The 430-room, four-pearl Temptation Resort Spa Cancun is an adult-only, topless-optional property that caters to 21 and over, uninhibited guests. There is never a dull moment at this all-inclusive, beachfront resort, which features activity-packed swimming pools and nightly risqué live shows.
For those just-in-case cover-up moments, get yourself a cute cover-up slipdress for your non-nude moments.
You'll Also Like:
All products are independently selected by our writers and editors. If you buy something through our links, Oyster may earn an affiliate commission.