Charming city centers with cobblestone streets, majestic fjords wrapping the coastline, and fresh salmon for days -- there's so much to love about Scandinavia. However, there's one thing that's not so lovable: It's wildly expensive. Even for locals, Scandinavia's food, accommodations, transportation, and events are pricey. On a recent trip, we saw a bowl of soup at a marketplace that cost $14. Ouch! That said, don't cut this trip from your bucket list just yet. There's a supremely affordable way to see this part of the world -- by cruise. Cruise lines bundle the expense of lodging, food, and transportation into one affordable figure, making it immensely more doable. And price aside, much of the majesty of this region, like its photogenic cities and geological wonders, is best seen from the water. Even cruise-ship haters that reject boisterous Caribbean sailings are captivated by the idea of sailing through the North Sea into Viking country. If you're thinking about booking a Scandinavian voyage, here are five things you should keep in mind.
1. Itineraries are split between city and country.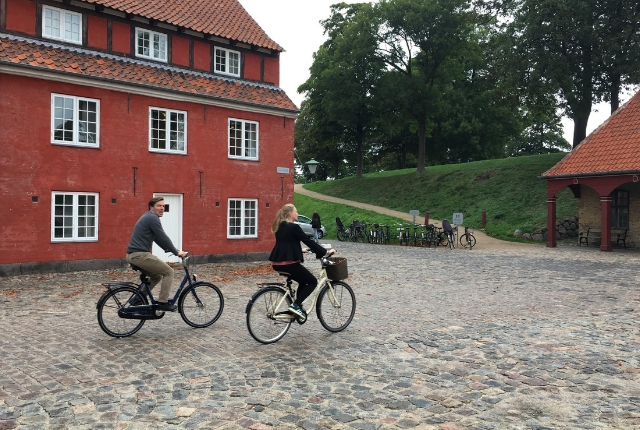 Most cruise itineraries in this region are evenly split between cosmopolitan cities, like Copenhagen, and incredible countryside, like the fjords hugging the west of Norway. For the majority of travelers, that's a boon because you can explore both urban and rural attractions on a single trip. But if you're more the outdoorsy type, rest assured that it's easy to do nature-themed excursions from these European cities when you're in port. For example, the city of Bergen, Norway's second-largest city and a frequent port of call on Scandinavian itineraries, is just a short 20- to 30-minute drive away from rolling farmland and surrounded with mountainous hiking.
Shorter itineraries tend to focus on Denmark, Norway, and Sweden. Longer ones can stretch to include Finland. They also often touch down in other European ports outside of Scandinavia, such as Russia (St. Petersburg), Estonia (Tallinn), or Northern Germany. Really long and ambitious itineraries will loop in Iceland, too.
2. Your ship is just as important as your itinerary.
Seasoned cruisers will tell you, your ship isn't just your home away from home, it's also your restaurant for meals, your transportation from country to country, your hub for excursions, and your visitor information center. So even if you're sailing through Scandinavia, hitting a new port every day (as most itineraries do), you'll still be spending some quality time on your ship, and that ship should meet all your needs and be a place you relish returning to again and again.
While you won't find "budget" lines sailing this route, there are a variety of ships and price points to consider. One affordable option could be Royal Caribbean's Serenade of the Seas. This smaller-scale ship (compared to the line's mega vessels) has Norwegian Fjords sailings starting at $998 (per person). The next step up in amenities could be Holland America's Nieuw Statendam, with a Viking Sagas sailing starting at $1,399 (per person). Yet another level up would be Viking's ocean ships, like the Viking Star, which sail a lovely Viking Homelands cruise at $5,699 (per person). Finally, Seabourn Quest, a top-tier luxury ship, offers an Iceland and North Cape sailing at $8,499 (per person). Keep in mind that while the prices on these sailings can sound high, they could hypothetically cover all your vacation expenses. Viking and Seabourn lines both include excursions, too. (Note: Taxes and gratuities are extra.)
We did our sailing on Viking Star, and loved coming back to our plush cabin with its free minibar snacks, balcony views, and heated bathroom floors.
3. If you're a foodie, research your dining options onboard.
For some travelers, food is just sightseeing fuel. For others, it's the reason they booked a flight in the first place. If you're in this latter camp, you might be discouraged to learn that cruise ships don't necessarily serve regional food. Their menus are set far in advance and their kitchens are stocked up before the trip is underway. Larger lines also have a more uniform menu ship to ship — you'll see the same burgers on a Bahamas-bound Royal Caribbean ship as you would on a Bergen-bound one, and the menu won't necessarily be altered to include dishes from the ports of call. Smaller, upscale lines, however, make more of an effort to include dishes that reflect your journey. If food matters to you, it could be worth spending a bit more on your cruise line so you're content with the meals you're eating.
On our Viking Star sailing, the ship's cafe, Mamsen's, regularly served Scandinavian specialties like traditional Danish pastries, open-face smorrebrod sandwiches, and brunost (caramelized goat cheese that's a Norwegian delicacy). The vanilla-laced waffles they served here were the same ones we discovered in a cafe in port. In other words, the dishes here had a direct (and delicious) relationship to the dishes we saw in our travels and typically reflected the same quality and ingredients. That's certainly not the case on every ship, so do your homework.
4. Pack solid footwear, layered clothing, and rain gear.
Although it sounds obvious, northern Europe can get pretty astoundingly cold. And rainy. And windy. It pays to prep for all kinds of weather. Keep in mind that temperatures often drop near the waterfront, which is where you'll be spending plenty of time. Before you set sail, check the weather for all the ports on your travel days, and pack layers with those temperatures in mind so you can dial up or down your warmth accordingly. A good plan of attack is to include undershirts or T-shirts, sweaters, hoodies or heavier sweaters, pants or jeans, and a fall coat that you can top off with winter gear like hats and scarves. If your excursions include hiking, biking, kayaking, or other active pursuits, be sure to bring quick-drying workout wear.
Footwear deserves its own consideration. Comfortable flats or sneakers are a must for navigating the many bumpy cobblestones of old town squares. Rural ports with trails or farmland are often managed more easily with sneakers or hiking boots. (If these take up a lot of room in your luggage, consider wearing them on your flight.)
Rain is another major obstacle: In the Norwegian city of Bergen, it rains more than 200 days out of the year. A collapsible umbrella is handy to have, as is a lightweight rain jacket or poncho. And don't forget closed-toe, rain-resistant footwear. Upscale ships will generally offer loaner umbrellas, but these can often be giant, doorman-style ones that are tricky to cart around, particularly in narrow Old World alleyways.
5. Partiers, be warned: Nightlife can be compromised.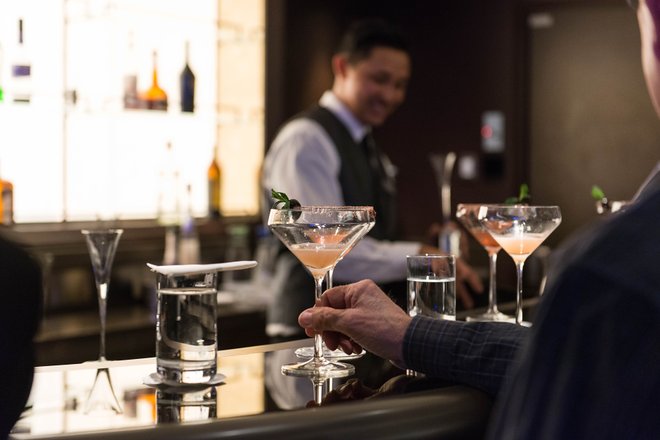 If you're seeking out the thumping, up-all-night party scene of, say, Berlin or Madrid, cruising through Scandinavia could be a letdown. The cities here aren't famed for their raging clubs. Quite the opposite: Danes are known for their "hygge," a word that means something akin to cozy, homey, and content. Which points to the fact that locals in general are homebodies that love to host get-togethers in their own private abodes. (The high cost of dining and drinking out also makes it more economic.) But even if you were able to crash a house party, most itineraries require that you're back onboard by a certain hour, usually in the early evening. That's so the ship can weigh anchor and sail to the next port on the itinerary, but the result is it'll leave any local nightlife in its wake.
Every ship does have its own nightlife scene, with bars or pubs, perhaps a theater, a disco, or even a comedy club or karaoke. (The Viking Star had a playful ABBA tribute one night on our sailing.) But for sailings around Scandinavia, nights tend to be subdued affairs. After a full day of sightseeing, passengers are happier nursing a beer or glass of wine by a guitarist playing samba versus jumping on tabletops and gyrating till sunup.
You'll Also Like:
All products are independently selected by our writers and editors. If you buy something through our links, Oyster may earn an affiliate commission.