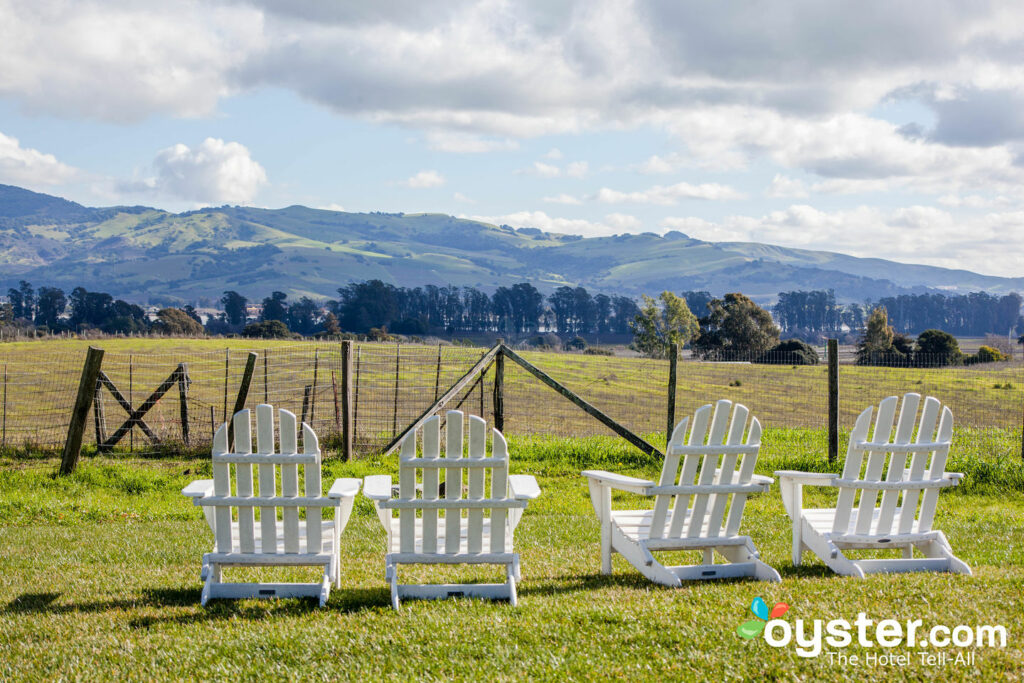 Mothers and daughters need some quality, one-on-one bonding time, and what better way to do that than on vacation? We especially love Napa Valley for its plethora of mom- and daughter-friendly activities, like boutique shopping, hiking, and of course, tasting delicious wines. While there are numerous wine tours offered and a scenic wine train with various packages, we recommend building your own custom winery visit. It's far cheaper to rely on Uber to get around Napa Valley, and you'll likely want to research which wineries fit your taste -- Mumm is perfect for Champagne, while Sterling offers a beautiful outlook, for example. To make the planning easier on you two, we've come up with a fabulous weekend itinerary. Cheers!
Friday Morning: Arrive
There are a few airports near Napa Valley, but most mother-daughter duos traveling by plane will fly into San Francisco International Airport (SFO) or the slightly closer Oakland International Airport (OAK). If possible, we highly recommend flying into San Francisco on a Thursday. This will allow you both to adjust, if coming from a different time zone. From San Francisco, it's around a 90-minute drive to Napa Valley, which can be done via Uber, private car hire such as the well-rated Five Emerald Limousine, or cheaper (but longer) public transportation. Those willing to splurge can book a pricey helicopter or plane to Sonoma County Airport. Fortunately, those traveling from the East Coast will gain three extra hours of vacation time. Tip: Head to Napa as early as possible to make the most of your trip.
Check in to a Charming B&B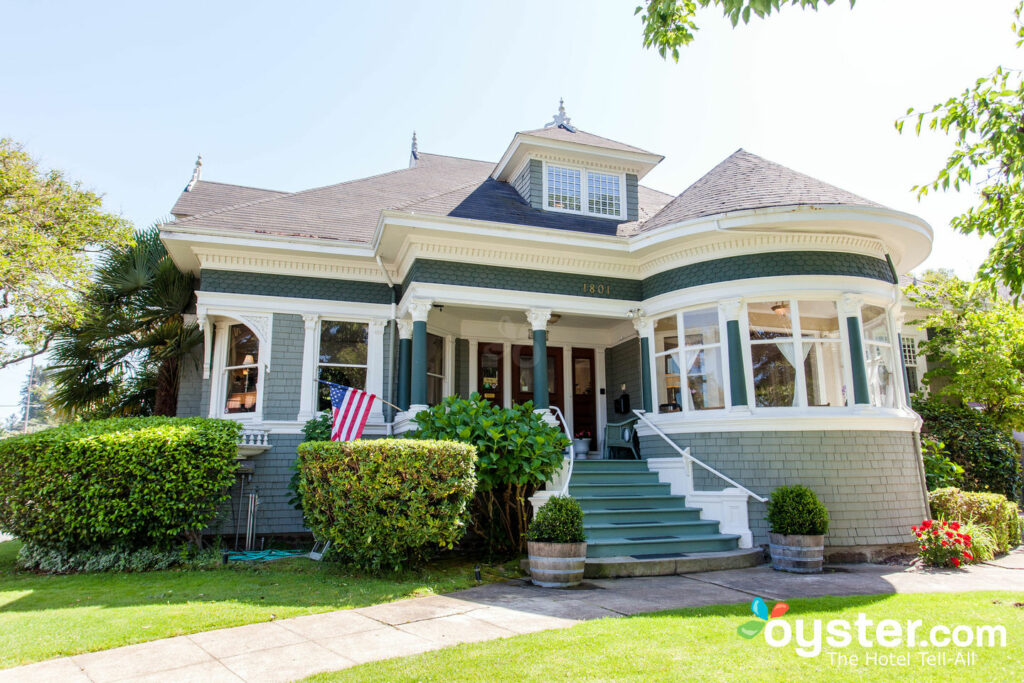 The Napa Valley region largely stretches from around the southern city of Napa up to Calistoga, and several hotels and bed-and-breakfasts can be found in between them. While some chain hotels, such as The Westin Verasa Napa, Embassy Suites by Hilton, and Andaz Napa, can be found here, most visitors opt for the more charming bed-and-breakfast or inn experience. Although generally lacking big-ticket amenities, like a pool and spa, these B&Bs offer a great value, with around a dozen rooms, tasty free breakfasts and wine hours, and knowledgable owners willing to share tips. Rooms err on the romantic side, so try and find one with two double beds (rare) or a king bed and private bathroom.
Our top pick is 1801 First, a lovely inn located a quick seven-minute walk from downtown Napa. Elegant, historic, and charming, the property is set on a residential street and has just eight suites with fireplaces and big tubs. Plus, free gourmet breakfasts and nightly wine and hors d'oeuvres are excellent here. If you can't get into your room immediately, drop off your bags and start exploring Napa.
Have a Picnic Lunch at the V. Sattui Winery
Kill two birds with one stone by getting your lunch with a side of wine at the casual V. Sattui Winery in the St. Helena area — a 25-minute drive north of downtown Napa. Visitors can opt for a tasting, but we suggest simply buying a bottle at their artisan deli and market, which sells pre-made fare like antipasto spreads, gourmet cheeses, fresh bread, paninis, and salads. After buying lunch and vino, head outside to a picnic table overlooking the vineyard.
Head to Pride Mountain Vineyards
Next, head 23 minutes up to Pride Mountain Vineyards, a 235-acre estate with gorgeous views of rolling vineyards and mountains in the distance. Excelling in Cabernet Sauvignon and Merlot varietals, the property offers guests a few tasting experiences, which must be made in advance. Don't miss a tour of their wine-storing caves, which were dug between 1999 and 2001, and are home to over 2,000 barrels.
Enjoy Evening Hors D'oeuvres at Your Inn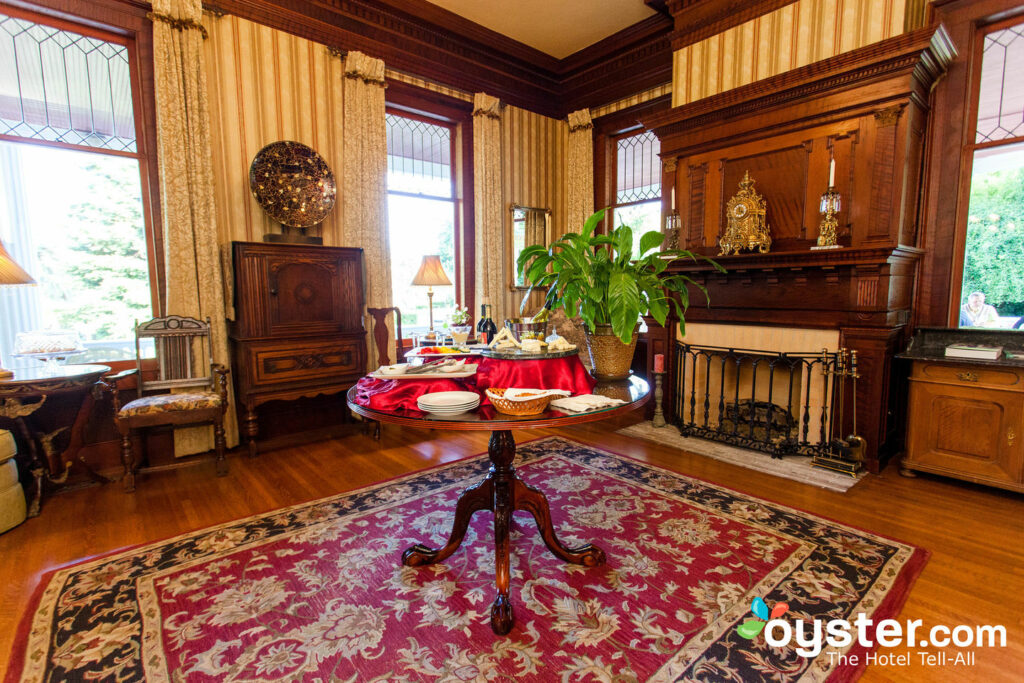 Whether staying at 1801 First or another bed-and-breakfast, such as Churchill Manor or Beazley House, these properties offer great evening wine and appetizer hours. Choose another Napa wine or hydrate with caffeine-free tea, and grab a tasty snack — anything from cheese and crackers to shrimp cocktails and spiced nuts — while mingling with fellow travelers and the owners. The staff, and perhaps even other guests, can give you tips for dinner or the rest of your weekend.
Sit Down for Dinner in Downtown Napa
Napa is known for its plethora of excellent eateries, though most tend to be on the pricey side. Be sure to ask your inn's staff for any recommendations and applicable coupons. (Our B&B offered us a coupon for a free appetizer at the delicious Tarla Mediterranean Bar + Grill.) Other top eateries in downtown Napa include Galpao Gaucho (a Brazilian steakhouse), Zuzu (a Spanish tapas eatery), and Angele (a fine-dining French spot). It's wise to make reservations in advance.
Saturday Morning: Eat Breakfast at the Inn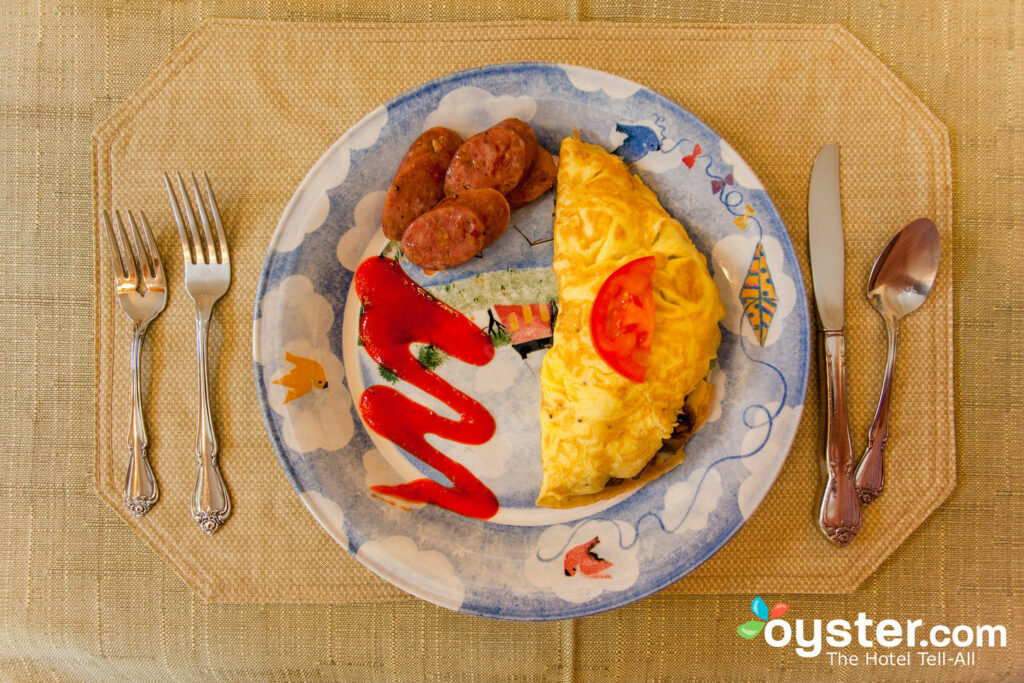 A huge pro of booking an inn is being able to head downstairs to the dining room when you're ready for breakfast. The first meal of the day is taken seriously at area bed-and-breakfasts. Most offer tasty continental spreads, such as homemade granola, pastries, and yogurt, plus a choice of a hot entree, such as quiche, an omelet, or pancakes. The delectable fare, paired with coffee or tea, provide great fuel for a busy day of touring the area.
Bike Along Silverado Trail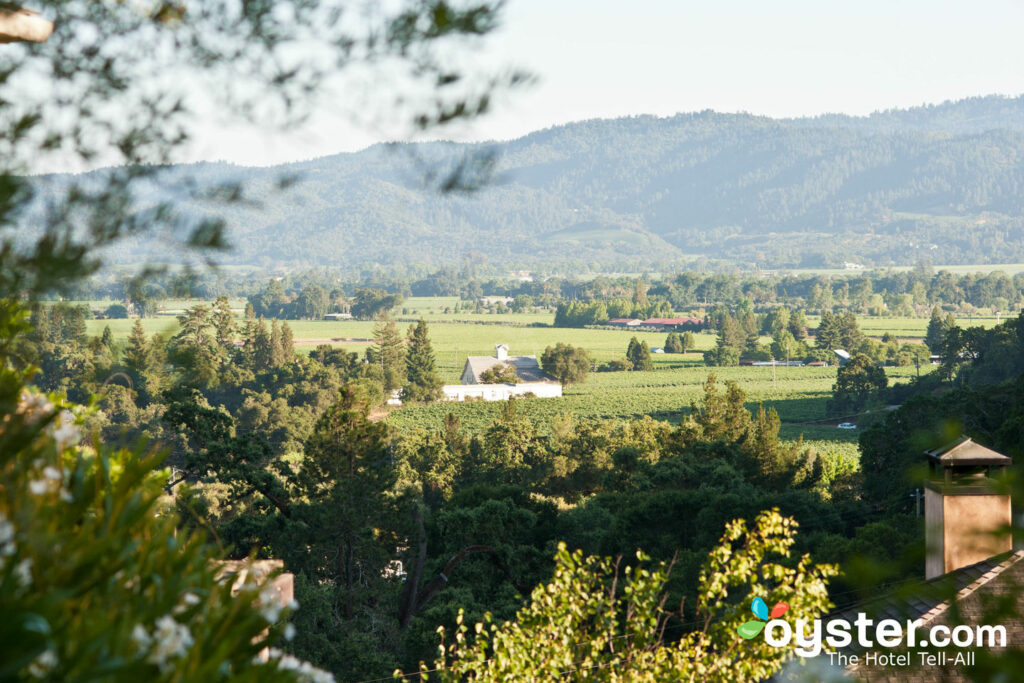 There are two roads that run the length of Napa Valley: the main St. Helena Highway and slower, but more scenic, Silverado Trail to its east. If you're physically capable, biking the trail is a great, safe way to see the valley. Many of the properties offer free bike rentals, plus there are bike companies in Napa Valley that will deliver bikes to your hotel. After breakfast, head out to ride the Silverado Trail, which has a bike lane, and pull off on the grass anytime you want to take in the scenery. Biking from Napa up to Calistoga will take roughly two hours, so choose how far you're able and willing to go.
Have Lunch at Oxbow Public Market
After you two work up an appetite, head to the famous Oxbow Public Market in Napa. Set next to the Napa River, the large market features everything from fresh produce to burgers. Pick one restaurant, or better yet, grab some food to go and sit on the outside patio. Favorites include tacos from C Casa, Hog Island Oyster Bar, Live Fire Pizza, and Anette's Chocolates.
Enjoy More Tastings!
You're in Napa, so it's time to visit a couple more wineries! A favorite is O'Brien Estate, which visitors must book in advance. The family-owned winery has 40 acres that house vineyards and gorgeous gardens, making for a wonderful tasting setting. Try their Cabernet Sauvignon and Chardonnay. From there, head to the well-known Castello di Amorosa, a hilltop winery designed to resemble a Tuscan castle. Tours take guests through the armory, torture chamber, and Grand Barrel Room, followed by a tasting of Italian wines.
Eat Dinner in Yountville
After eating in downtown Napa, it's worth exploring other areas of Napa Valley. Yountville, just a 15-minute drive north of Napa, is a tiny town with an incredible food scene. It's home to The French Laundry, a famous fine-dining eatery that has three Michelin stars and serves tasting menus. For those looking for a less-indulgent experience, Redd Wood has a menu of pizzas and pastas, while Lucy Restaurant & Bar offers farm-to-table fare.
Sunday: Visit the Spa and Depart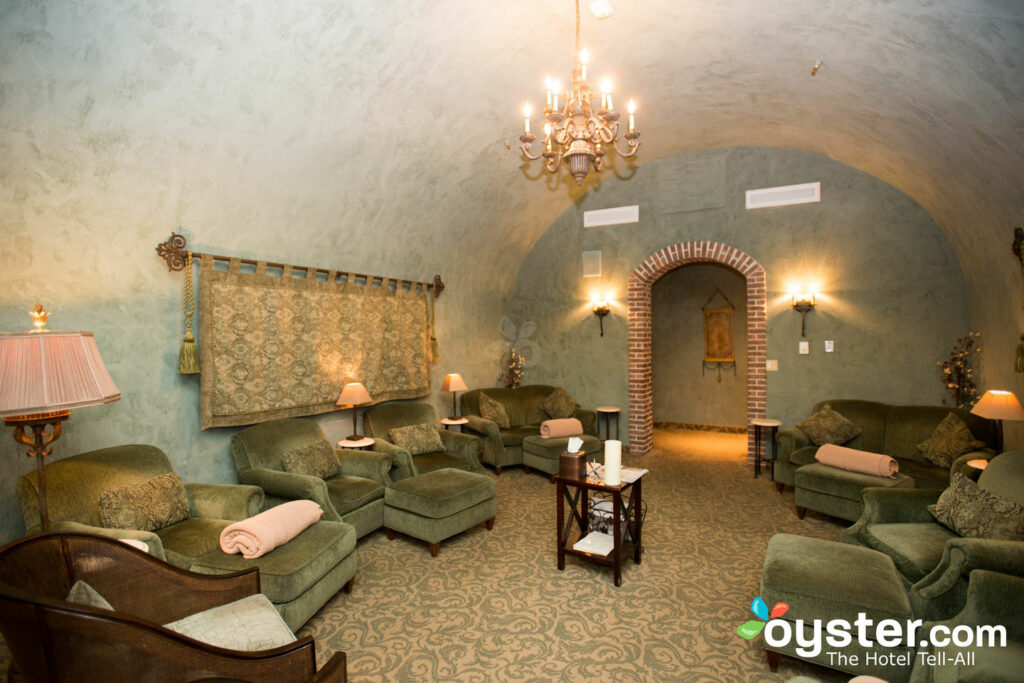 After breakfast, cap off a fun mother-daughter weekend with a visit to one of the many spas in the area. Greenhaus Day Spa, in downtown Napa, offers various massages, facials, and mani-pedis. If time allows, half-day spa packages are available at the Silverado Resort and Spa, located northeast of Napa. Outdoor massages (seasonal), rose mud wraps, and chardonnay sugar scrubs are also available.
Another top spot in the area is the upscale Meritage Resort and Spa, which has Tuscan-inspired interiors and treatment rooms in a cave-like setting. Once you're thoroughly relaxed, it's time to head back to reality, either by driving home or catching a car service to the closest airport. If you're taking wine back with you, remember to safely pack it in checked luggage — these wine travel bags are key.
You'll Also Like:
All products are independently selected by our writers and editors. If you buy something through our links, Oyster may earn an affiliate commission.