Gorgeous island destinations are found across the globe, but when looking for a truly luxurious, jaw-dropping getaway, the Maldives often comes to mind. An archipelago of over 2,000 islands, with resorts that occupy their own private island, it's undeniably a bucket-list place for many. However, just southwest of here, off the coast of Africa, lies an equally beautiful group of islands worth a spot on that must-see list: the Seychelles. This 115-island paradise may be less well-known, but we're breaking down why you should book a trip here instead of the Maldives.
Beaches in the Seychelles are arguably the world's most beautiful.
Travelers who have been to the Seychelles continually agree that it has some of the most beautiful beaches in the world. These magnificent stretches are home to powdery-soft white sand and turquoise waters. Smooth granitic rocks look straight out of a painting, and palm trees add a quintessential tropical touch. The fact that it's easy to find a remote beach without other tourists adds to the allure. Some of the best beaches include Anse Major and Banyan Tree's Anse Intendance on Mahe island, and secluded Anse Georgette near Constance Lemuria on Praslin island.
The Seychelles sees far fewer tourists than the Maldives.
With each passing year and Instagram post from an influencer, the Maldives becomes more popular. In 2018, the archipelago saw a total of 1.5 million visitors, compared to under 400,000 for the Seychelles. What this translates to is fewer people at the resorts and beaches in the Seychelles. Although flights can be more expensive and are less frequent than those to the Maldives, once in the Seychelles, it's easier to escape other tourists. So, if you're seeking peace and seclusion, the Seychelles definitely outranks the Maldives.
The Seychelles islands offer more land activities.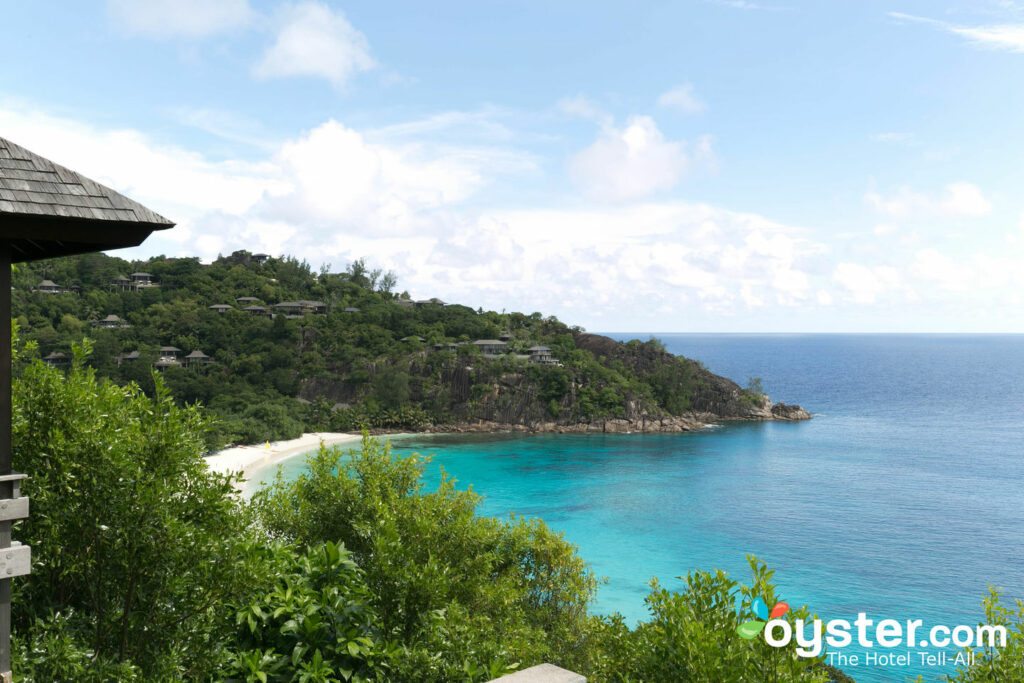 The Maldives has fantastic snorkeling and scuba diving (as does the Seychelles), but with relatively flat landscapes, there's not much to do on land. Meanwhile, the Seychelles has a beautiful landscape of hills and forests, allowing travelers to take hikes and visit nature reserves. For those who enjoy wildlife spotting, the island of Praslin is the only place to see a Seychelles black parrot, which is the national bird. Other animals found here include giant tortoises, paradise flycatchers, and whitetip reef sharks. Additionally, if tourists are on one of the two main islands — Mahe and Praslin — there are several restaurants and bars in the area. Local villages are found there, too, providing an opportunity to experience the local Seychellois culture. In the Maldives, travelers will have to stick to the main city of Male for any look at local culture. Plus, if at a resort in the Maldives, there's likely only the one hotel on that island, so visitors are stuck on-site for all dining and activities.
It's easier to hop around islands in the Seychelles.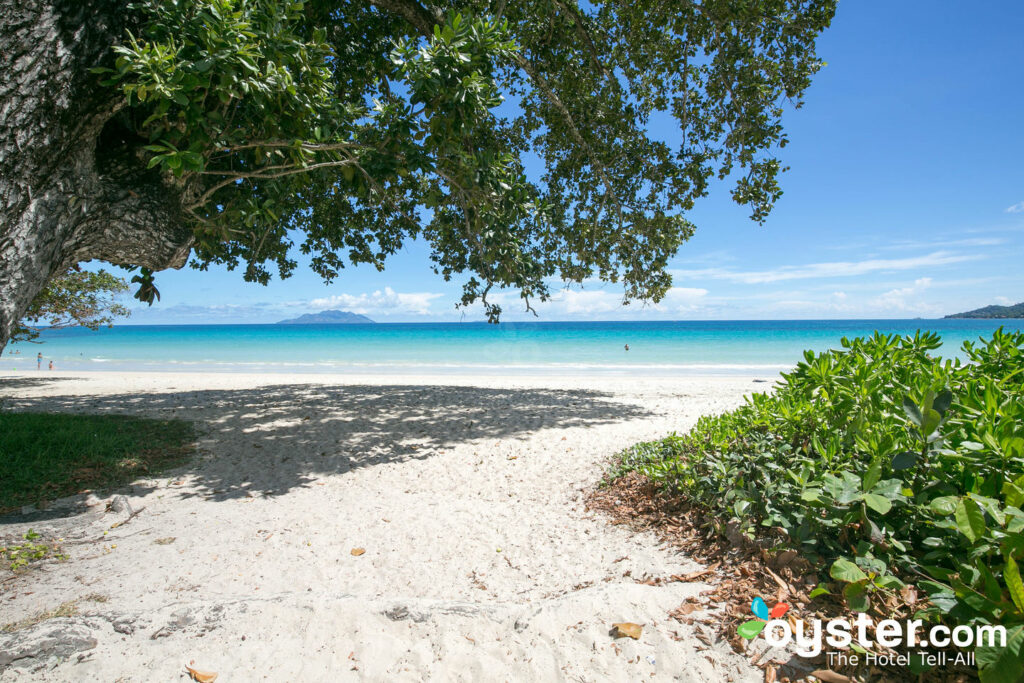 Not only can Seychelles visitors hop around within an island, it's also fairly easy to travel to other islands. Ferries between Mahe and Praslin islands, and between Praslin and La Digue islands, run multiple times daily. The former takes about 45 minutes while the latter is about 30 minutes long. For resorts on smaller islands, such as the Four Seasons Resort Seychelles at Desroches Island and Hilton Seychelles Labriz Resort & Spa on Silhouette Island, travelers will need to either book a private airplane or boat transfer. Most visitors to the Seychelles split their time between one of the main islands and a smaller private island.
The Seychelles is considered safer than the Maldives.
While the safety of a country can change quickly and is sometimes hard to predict, the U.S. government considers the Seychelles safer than the Maldives. The Seychelles has a Level 1 travel advisory, meaning visitors should exercise normal precautions. Petty crime such as purse snatching and pickpocketing does occur, as does theft from vehicles. Tourists should also be aware of piracy attacks off the coast of Somalia, and take proper precautions. The Maldives, meanwhile, have a Level 2 travel advisory (the same as the United Kingdom and Germany). The U.S. government urges travelers to exercise increased caution due to terrorism and civil unrest. Political protests in the capital Male caused the president to declare a state of emergency in February 2018, but the ban has since been lifted. Since a new president was elected in September, civil unrest has subsided, though terrorism is still a threat. We'd like to emphasize that most travelers to both countries have a trouble-free vacation.
Situated over Petite Anse Bay, the luxurious Four Seasons Resort Seychelles is a secluded getaway with plenty of romance. Guests stay in individual treetop-level villas, each with its own private plunge pool, whirlpool, and outdoor shower. Amenities include a spa with pampering treatments, a golf driving range, a fitness center with personal trainers, and a dive shop — essential given there's little to do in the immediate area. Classes in yoga, surfing, Creole cooking, art, hiking, sailing, and more also keep guests busy. Unsurprisingly, most guests are couples, though the occasional family comes and makes use of the children's pool and kids' programs.
You'll Also Like:
All products are independently selected by our writers and editors. If you buy something through our links, Oyster may earn an affiliate commission.