Best Value Hotels in South Beach
At Oyster Hotel Reviews, value is the most important factor we consider when evaluating a hotel. South Beach is the hottest area in the city to stay, but there are plenty of great values to be had. After sleeping at more than 60 hotels in South Beach and comparing them against one another, we are uniquely able to differentiate between the real value hotels and the cheap, seedy dives.
See All Miami Hotels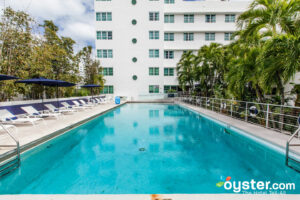 An Art Deco landmark located two blocks from the beach and steps from the upscale Lincoln Road Mall, the 100-room Albion is one of South Beach's best bargains. Base-level rooms and bathrooms are small and a bit worn, but features are great: a clean pool, free Wi-Fi, room service, and comfortable beds.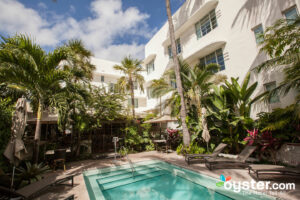 A clean, comfortable, laid-back alternative to the dilapidated Deco price gougers on Ocean Drive, the Essex is an easy walk to museums, shopping, restaurants, the beach (one block away), and all-night brouhaha. A discount price tag, great noise insulation, and personable service more than make up for the fact that it's not directly on the beach.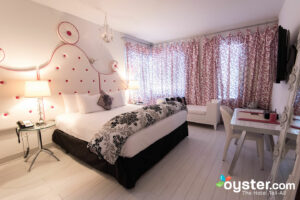 Perfect for the party animal looking for cheap digs in a central Collins Avenue location. The Whitelaw has a young, lively party scene, free drinks from 7 p.m. to 8 p.m., and hot music that plays 24/7. Rooms aren't the cleanest, but they come with 42-inch plasma TVs, iPod docks, and a lively pink decor.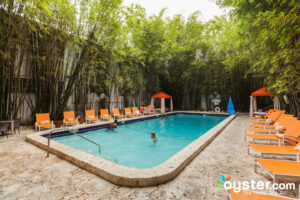 Designed for randy 20-somethings who can rage until 4 a.m., the Catalina can be a godsend. It's moderately priced, across from the beach, and in the heart of the fashionista bar scene. Although there are nice touches like Tempur-Pedic beds and a hip rooftop pool, it's a party hotel at heart, with small rooms and an indifferent staff.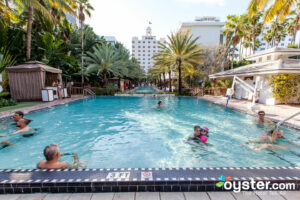 A moderately priced designer hotel on Collins Avenue beside some of Miami's most stylish luxury resorts, like the Delano and the Raleigh, the National boasts one of the largest, sleekest pools in Miami. Its small, slightly outdated rooms and relaxed, haphazard service don't contend with its super-chic neighbors', but it's a fraction of their price.
The Strand's 69 modern, massive, kitchenette-equipped suites and rooftop pool make it a clear winner over the other Art Deco hotels on Ocean Drive. But Ocean Drive comes with hard-core dance beats well into the night, and the Strand is no exception.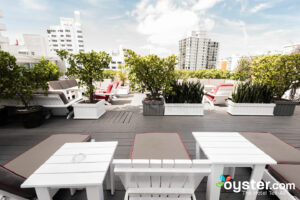 Located right on the beach, the Townhouse offers bright, stylish rooms but little else. Still, it's a great, comparatively clean alternative to the sketchy, similarly priced hotels throughout South Beach. Young singles might appreciate the Townhouse's proximity to clubs and the mix of good-looking Europeans spending the night.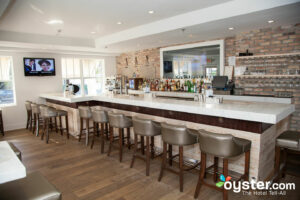 A clean, comfortable, centrally located place to sleep -- don't expect cutting-edge design or extensive amenities. Still, with free popcorn, free Wi-Fi, a pleasant lobby bar, and a small but comfortable pool, the Blue Moon is a great value.