Asking an avid traveler to choose their favorite hotel is a bit like asking a parent to choose their favorite child. Okay, that might be a tad melodramatic, but let's just say narrowing it down to one is no easy feat. Nonetheless, we at Oyster are always up for a challenge. So, after plenty of debate, we assembled a list of our all-time favorite properties around the world. While some -- unsurprisingly -- scored a spot on this list for their swanky, over-the-top amenities, other humbler accommodations made their mark for personalized service and charming ambience. But before you dive in, take a deep breath: this is by no means a definitive list of the best hotels in the world -- just the digs that hold a special spot in our memory.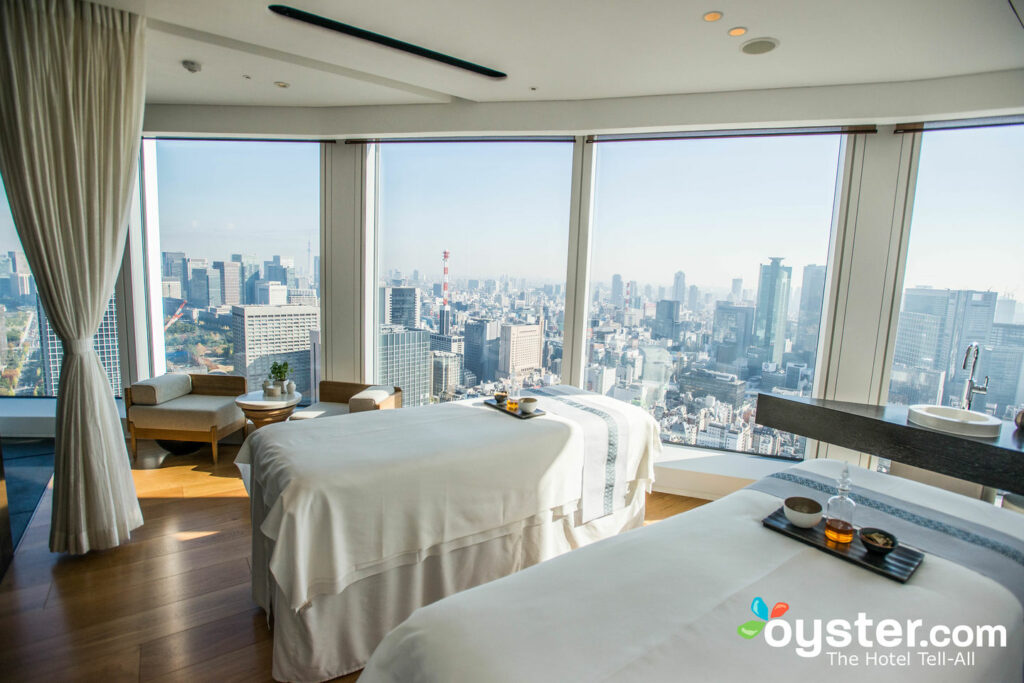 "As a former full-time hotel inspector, I've spent the night in literally hundreds of luxury hotels around the world, so it was hard to choose just one property as my favorite. Since you're pressing me, I'd say that the Andaz Tokyo Toranomom Hills sticks out as my favorite hotel. It's located on floors 47 through 51 inside a skyscraper, so the vertigo-inducing views of Tokyo are endless from the rooftop bar and rooms. And the rooms! My room had views of Tokyo Tower, a free minibar, and an onsen-style tub. Toiletry scents change with the season and anyone who has been to Japan instantly becomes obsessed with Toto toilets. I also love the open lobby concept for free snacks and drinks, and dedicated staff members that rove around with iPads. Though I visited a few years ago, I still daydream about the high quality and seemingly endless breakfast buffet. Take me back!" — Megan Wood, Editor
"I've stayed in some ultra-swanky places thanks to my day job (hat-tip to Four Seasons London!). But if I'm honest, my favorite hotel has to be the humble, three-pearl Inn at the Presidio. The setting alone, in San Francisco's Golden Gate National Recreation Area, is pure postcard territory. And its handsome Georgian Revival building, once used as a military barracks for bachelors, gives it a regal home base. But the thing that really makes my heart sing — or boogie woogie — is the vintage "Bugle Boy" aesthetic straight out of the 1940s that's used throughout the property. Rooms have crest-shaped mirrors, wrought-iron beds, and leather desk chairs. The commitment to the theme runs all the way down to the hair dryers, which are stuffed in burlap sacks printed with the words 'HOT AIR' in block type. At breakfast, I sipped my tea to the Andrews Sisters' three-part harmony, sure that this inn was the closest I'd ever come to time travel." — Maria Teresa Hart, Senior Editor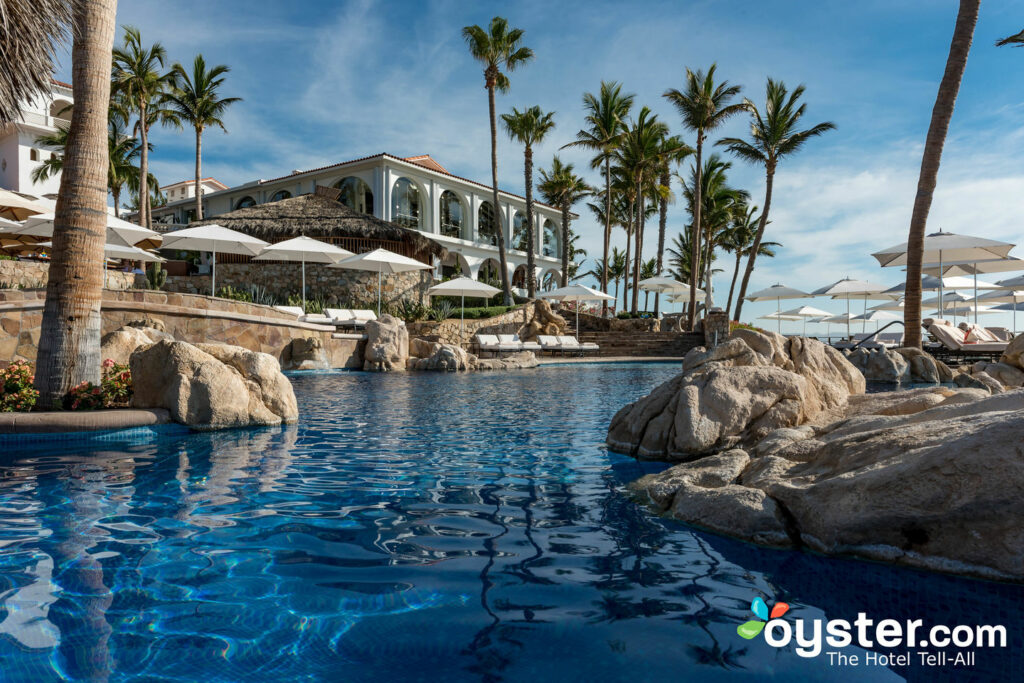 "It's hard to top the One&Only brand. Their outpost in Mexico's Los Cabos region, known as One&Only Palmilla, might just be one of the most exclusive, laid-back, and beautiful places I've ever slept. From the moment you arrive, it's all a bit of a dream — everyone seems to know your name; people hand you drinks and sweets while whisking your belongings off to your room; the air is actually perfumed by incense and other trance-inducing scents; and the jungle-heavy cliffside setting is a stunner. The rooms — even the most basic — are palatial, and come with butlers who actually provide butler-level service (unlike some luxury hotels, where they are little more than glorified concierges or housekeeping staff). All of the high-end perks, from the bath products to the ocean views and amazing coffee, force even the most frenetic person into a relaxed state. Dining is also some of the best in the region. All in all, from the service to the undeniably romantic setting (and one of the region's few swimmable beaches), Palmilla is at the top of my list." — Kyle Valenta, Editor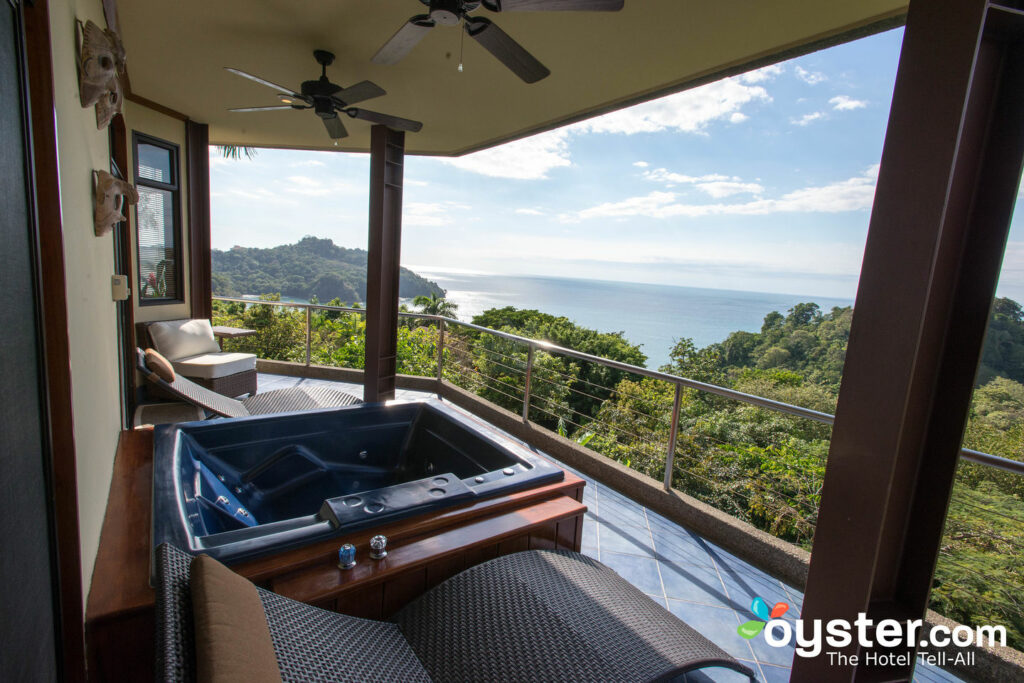 "This is a really tough one, but I would say one of my all-time favorite hotels is Tulemar Bungalows & Villas in Costa Rica. It's not the fanciest hotel I've been to — or even the fanciest hotel I've been to in Costa Rica (that honor might go to the also wonderful Four Seasons Resort Costa Rica at Peninsula Papagayo). But I loved the private bungalows with sweeping views nestled into the jungle hillside, where you could spot monkeys and toucans from your balcony. The decor varies between units, but the Premium Villas have beautiful decor that's the perfect blend of contemporary and rustic. Also, Tulemar has its own little private beach, which is rare in Manuel Antonio. The big kitchens mean you can cook in if you want, but there's also plenty of room service options and even the option of hiring a private chef. For those who enjoy the privacy of a villa rental but the convenience of hotel services, the property offers the best of both worlds." — Kelsey Blodget, Senior Executive Editor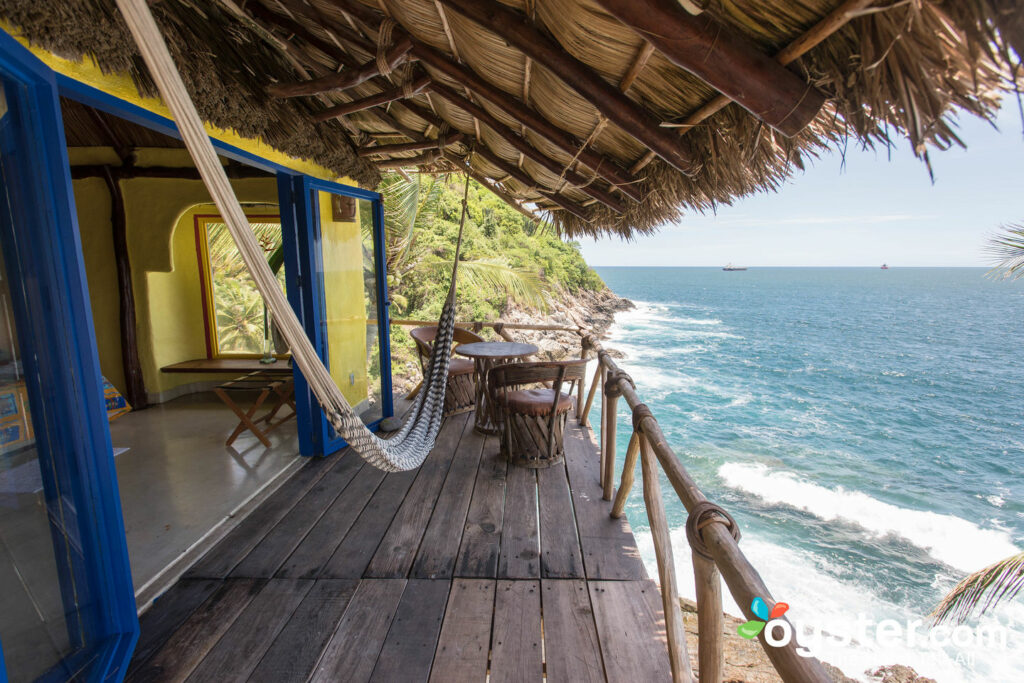 "There's one spot that immediately comes to mind when people ask me for my favorite hotel I've ever stayed at: Pepe's Hideaway in Manzanillo, Mexico. Offering just six stand-alone, rustic bungalows along a rocky, beautiful coast, the vibe is intimate, peaceful, and romantic. It's an all-inclusive property, and the chef, Speedy, prepares amazing meals that usually involve fresh seafood. There's even a fridge that's stocked 24/7 with frozen margaritas, beer, soda, and water for guests. All of the expected amenities are available, but it's the top-notch service, friendly ambience enhanced by the owner, Pepe, who lives on site, and the feeling of seclusion that set this boutique hotel apart. Waking up to a tray of coffee and cake on my bungalow's balcony, which also had a hammock and breathtaking sunset views, will forever remain one of my most cherished memories." — Lara Grant, Associate Editor
"There's equal love in my heart for over-the-top luxury properties and retro motor-court motels. But personalized service and thoughtful design come first — things that can exist in any hotel's category. I love the The Hoxton, Holborn in London, which is chic without being precious, and hip but not cooler-than-thou. The lobby lounge is a neighborhood hot spot with a DJ on weekends, and there's a low-key rotisserie chicken joint hidden in the basement. Guest rooms look lifted out of a Victorian home, though decor is modern and on-trend. There are attractive details, right down to the winsome pen and ink sketches on bath products, and cheeky ones, too, with dishes for used tea sachets labeled "dirty old bag." Plus, there's a brown-bag breakfast hung on your door each morning, among other fun freebies. A stay that's this stylish — plus affordable and well-located — is a rarity, in this city or any other." — Rachel Klein, Editor
"Though most of my memories of Disney hotels are from my childhood, I happen to have just returned from a trip to Orlando, and I was reminded of how great the properties are. I've stayed at multiple resort hotels over the years and can't quite pick a favorite. Sure, some of the rooms might be a bit outdated, and you certainly won't find high-end finishes at a value property, but what stands out to me is how Disney offers something for all types of travelers of all ages on a wide range of budgets, whether you're looking for a Disney-themed, child-friendly extravaganza or a more refined, more subtle Disney stay. Plus, the resort works hard to ensure a seamless experience (e.g., connecting the entire 40-mile resort with free public transportation), has incredibly helpful and friendly staff, and offers plenty of activities at each of its hotels, meaning you don't have to spend every single day in the parks.
If I had to choose just one property to recommend, it'd be the Disney Boardwalk Villas, which have one-, two-, and three-bedroom accommodations to fit the whole family. Its location near Epcot and Hollywood Studios (both of which are within walking distance and are also accessible by boat) is a great perk. There's also plenty of entertainment along the boardwalk itself, from magic shows for the kids to the ESPN Club and Atlantic Dance Hall for adults." — Stefanie Waldek, Editor
"It's worlds away from the typical hotel experience, but Sivananda Ashram Yoga Retreat is hands-down my favorite place to stay. The peaceful little wellness resort is neighbors with the Atlantis mega-resort complex in the Bahamas, but is all about healthy living (complete with a 5:30 a.m. wake-up gong!), clean eating, and lots and lots of yoga and meditation. And if you need a break from all of the alternative forms of wellness, you can always sneak away to take in the spectacle of Atlantis down the beach!" — Anne Olivia Bauso, Associate Editor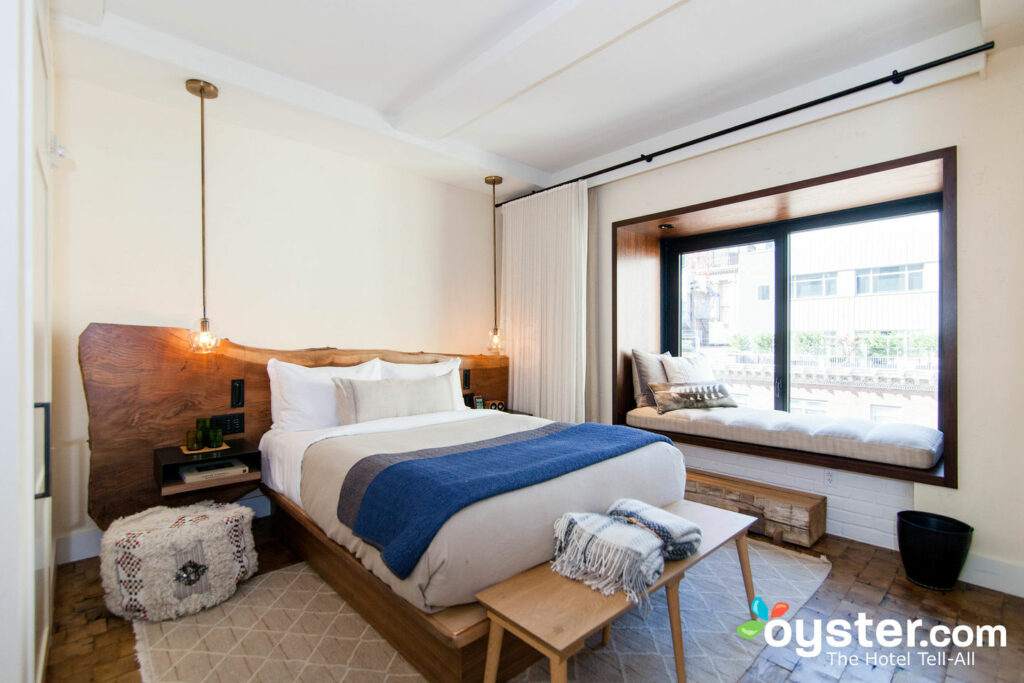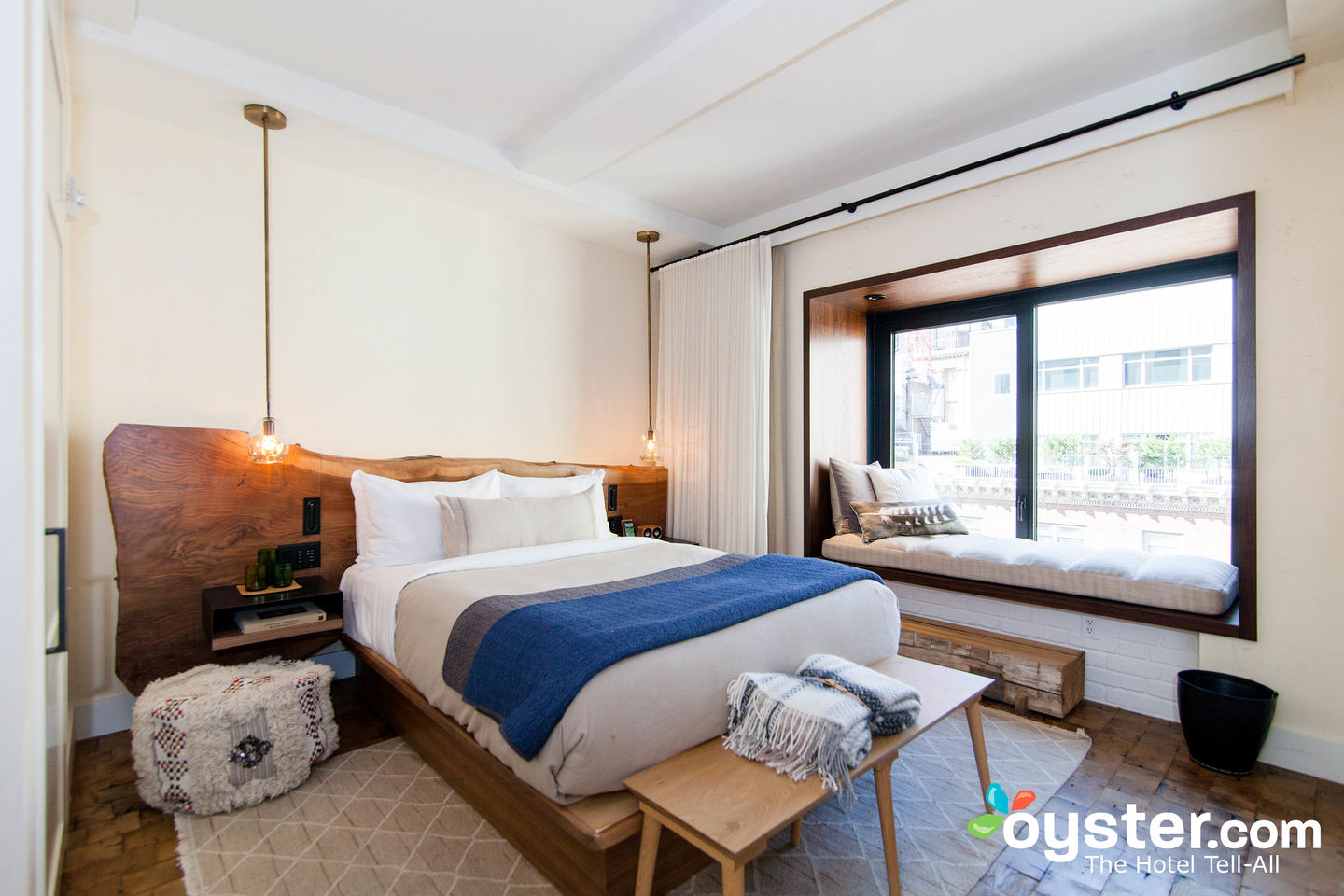 "Let me preface this by saying I started professing my love to three different hotels before I finally settled on 1 Hotel Central Park, which I recently visited during a staycation with my boyfriend. In the end, this luxury New York City property won me over for its eco-conscious design (and okay, a few other top-notch details, too). The reclaimed wood, green succulents, brick accents, and salvaged materials outfitting the rooms seamlessly bring the outside in. As a nature-deprived New Yorker, these earthy elements appealed to me. There's also an ivy-glad facade — a preview of what's to come inside. (I later learned that there are more than 24,000 plants throughout the property.) Other standout highlights: the lobby features hanging plants and tree-stump tables, all rooms come with yoga mats, and some also have window nooks to take in the view. There's also an all-day restaurant serving seasonal fare from celeb chef Jonathan Waxman. Oh, and did we mention that the hotel is within prime walking distance to Central Park — one block, to be exact — so you can get your picnic on. The cherry on top? The hotel has a pet-friendly policy, following my life motto: must love dogs." — Alisha Prakash, Editor
You'll Also Like:
All products are independently selected by our writers and editors. If you buy something through our links, Oyster may earn an affiliate commission.