There are plenty of reasons to travel -- museums, spectacular food, historic sights -- all perfectly fine diversions. But for shopaholics, none of those can beat the high we get from returning to our hotel room victorious after a decadent day of shopping. And for us, no vacation is complete without splurging on something on our wish list -- or several somethings. The eight hotels below offer the perfect home base to launch an all-out shopping attack. Don't worry, you can always buy more luggage if you run out of room in your suitcase.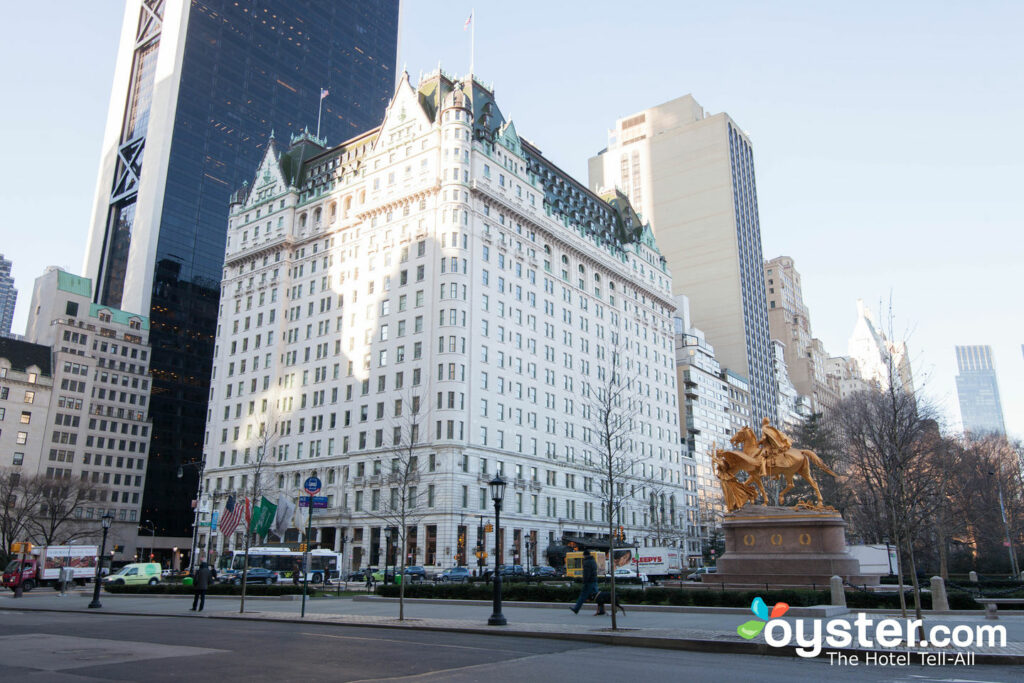 The Plaza is the prototype of all great shopping hotels. It offers a shopping twofer: fun on-site stores and primo shopping right out the door. On the premises, guests can find the darling Eloise boutique selling oodles of pink Plaza-themed souvenirs or the MCM leather goods shop with logo-printed bags, among plenty of others. Gourmands can head to the lower-level food hall where plenty of edible goodies can be snapped up like canisters of Kusmi tea or bonbons at La Maison du Chocolat. And the hotel itself is parked right next to NYC's famed 5th Avenue shops including Bergdorf Goodman just next door and Tiffany & Co. a mere block away.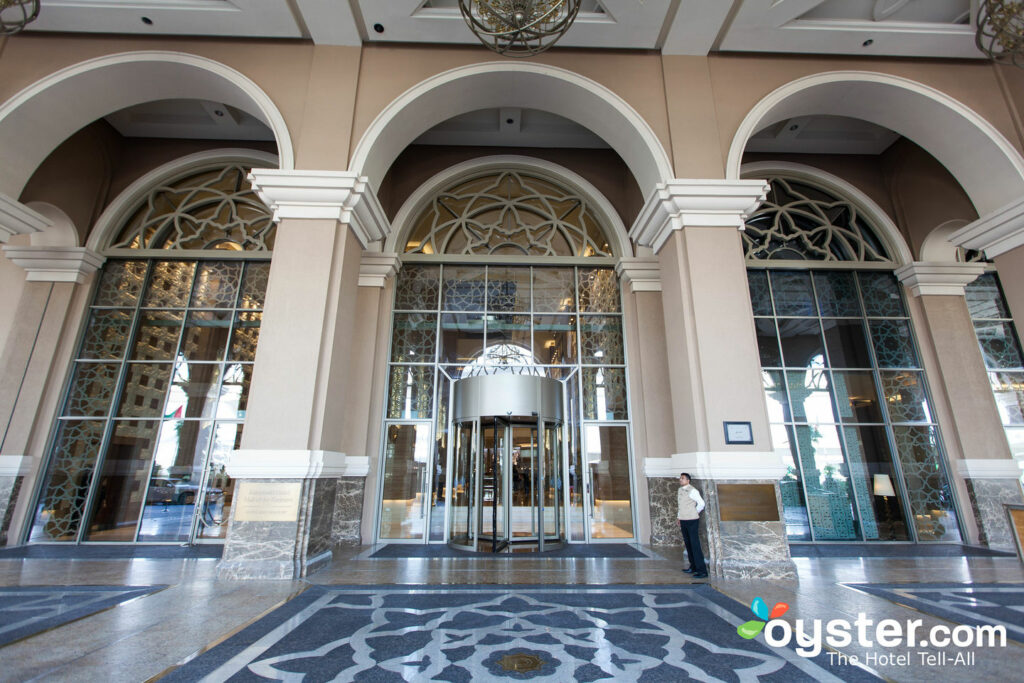 Nobody does luxury shopping like Dubai. Just consider the Mall of the Emirates, stuffed to the rooftop with 600+ shops from Adidas to Zara. A massive Carrefour and Harvey Nichols department store are also destinations unto themselves. And have we mentioned the indoor ski slope here? This winter wonderland in the middle of Dubai's desert is often considered Exhibit A of the city's over-the-top luxury. (If you're traveling with a non-shopper, this is the perfect place to drop them off for an afternoon skiing or sledding down the "mountain," while you hit the stores.) Of course, any traveler can come visit the mall, but those staying at the Kempinski will have direct access, with every twinkling window display at their doorstep.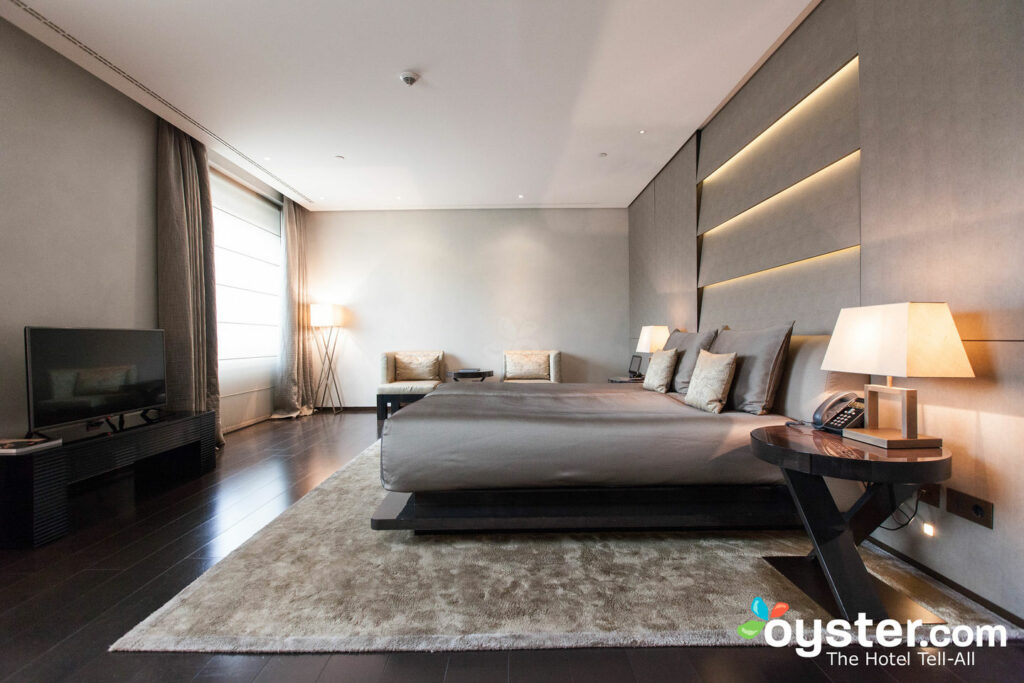 The Armani Hotel is a fashionista's fantasy. Its "quadrilatero della moda" location is an area of town swimming in luxury shops, including famed Italian names like Gianfranco and Laura Biagiotti. But what sets this property above its neighbors is its pedigree. Designed with Giorgio Armani in mind, the property feels like his flagship store — albeit one with overnight guests. Streamlined furniture, masculine colors, and rich materials give the feeling that you've entered the glossy pages of a fashion spread. And a spa and heated pool only enhance its appeal. If you really fall in love with the hotel, head to the Armani Casa store a five-minute walk away to duplicate the look.
In the bestselling novel and pop-culture sensation "Crazy Rich Asians," author Kevin Kwan introduced Americans to Singapore's high society and their lavish shopping habits. But many shopaholics were already well acquainted with the country's famed malls, plazas, and shopping avenues — and the hotels that cater to their customers. The Royal Plaza on Scotts is such a property, parked right in Singapore's legendary Orchard Road lining up a full roster of fashion heavy-hitters — Hermes, Gucci, Prada — along with Asian department stores like Takashimaya. Come in the wintertime and you'll be treated to mild 80-degree weather and whirling holiday lights.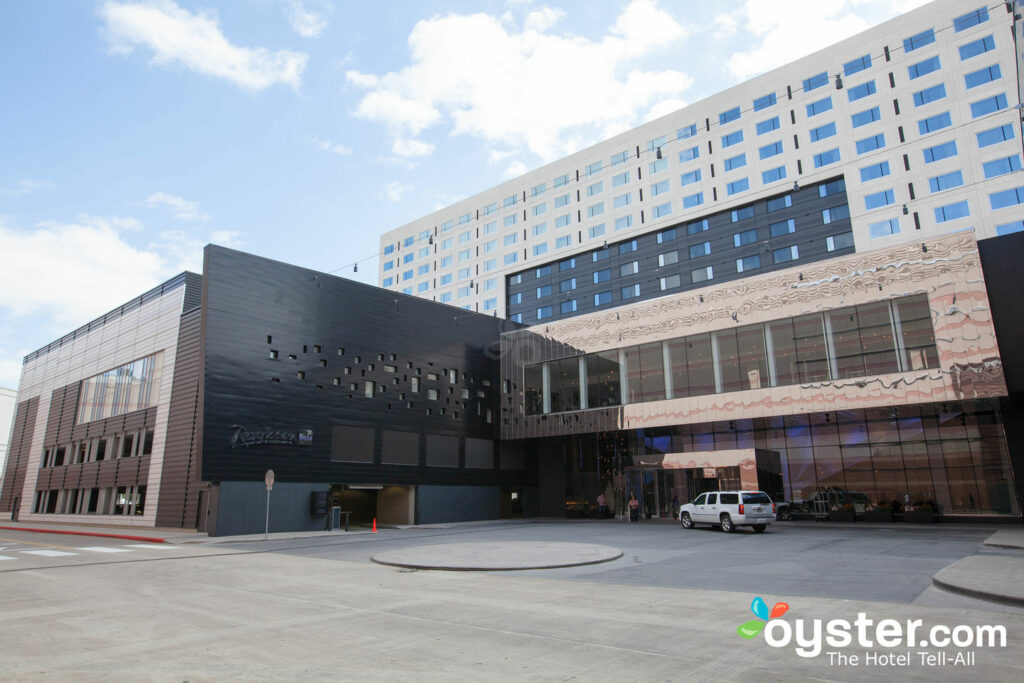 As American as apple pie, the Mall of America is considered the nation's ultimate star-spangled shopping center. It's massive, or as the MOA's press materials says, "nine Yankee Stadiums can fit inside the mall." That translates to over a mile of stores. But it's also entirely family friendly, with 27 theme-park-style attractions in the Nickelodeon Universe. Out-of-town shoppers make up about half of the crowd here, and for them, a great home base is the Radisson Blu Mall of America. It connects to the shopping complex via a skyway, so there's no need to hunt for a parking spot or suffer a second of bad weather. And there's a full spa at the Radisson to massage any tired feet once the stores have closed.
Las Vegas doesn't do "petite." Here, everything is larger than life — including the hotels and the shopping scene. The mammoth Wynn is the perfect example. With 2,716 rooms, it feels like a city unto itself complete with multiple pools and an 18-hole golf course. But avid shoppers will zero in on its shopping esplanade, a chandelier-ed pedestrian walkway with marquee shops like Rolex, Cartier, and Alexander McQueen. For true shopaholics, this will be the appetizer as they move on to the main course, the aptly named Fashion Show Mall just across the street from the Wynn, housing Louis Vuitton, Neiman Marcus, Nordstrom, and 250 other shops and eateries.
Hong Kong shoppers looking for a home base will find it hard to top the Gateway. Its location in west Kowloon's Tsim Sha Tsui neighborhood is surrounded by a galaxy of upscale designer stores. And the biggest star of the bunch is the Harbour City shopping complex, which happens to be directly connected to the Gateway. Asian brands like MUJI, Shiseido, and Uniqlo are represented in this mall together with international ones such as Paul Smith, Bose, and Stella McCartney. And while this complex is certainly a shopper's paradise, it can also be appreciated as a dining destination and a cruise terminal with waterfront views.
There's a scene in the '90s movie "Pretty Woman" where Julia Roberts twirls through Beverly Hills' high-end shops ringing up anything her heart desires while putting mean shopgirls in their place. That scene is the Cinderella dream of many a shopaholic, and the Beverly Wilshire is the place where it can come true. It's here the movie was filmed, giving a Roberts fairytale backdrop of glittering chandeliers, marble bathrooms, and poolside cabanas. And L.A.'s shopping is represented as well, as the property is set right off of Rodeo Drive's main shopping drag, with stores like Salvatore Ferragamo, Tod's, and La Perla just beyond.
You'll Also Like:
All products are independently selected by our writers and editors. If you buy something through our links, Oyster may earn an affiliate commission.