We've all taken a personality test at this point -- whether it's a quick Buzzfeed quiz that tells us our secret cereal identity or a more in-depth character analysis. People want to know more about who they are. And when it comes to travel, your personality can be a crucial component in planning your next trip. While the Myers-Briggs Type Indicator has its detractors, it can be a useful way to break down your traits and gain some insight into where you might go on your next adventure. So, take the full quiz at MBTI, or a truncated and similar version 16 Personalities, and read on to find out what's in store for you.
A Bit of Background on Myers-Briggs Types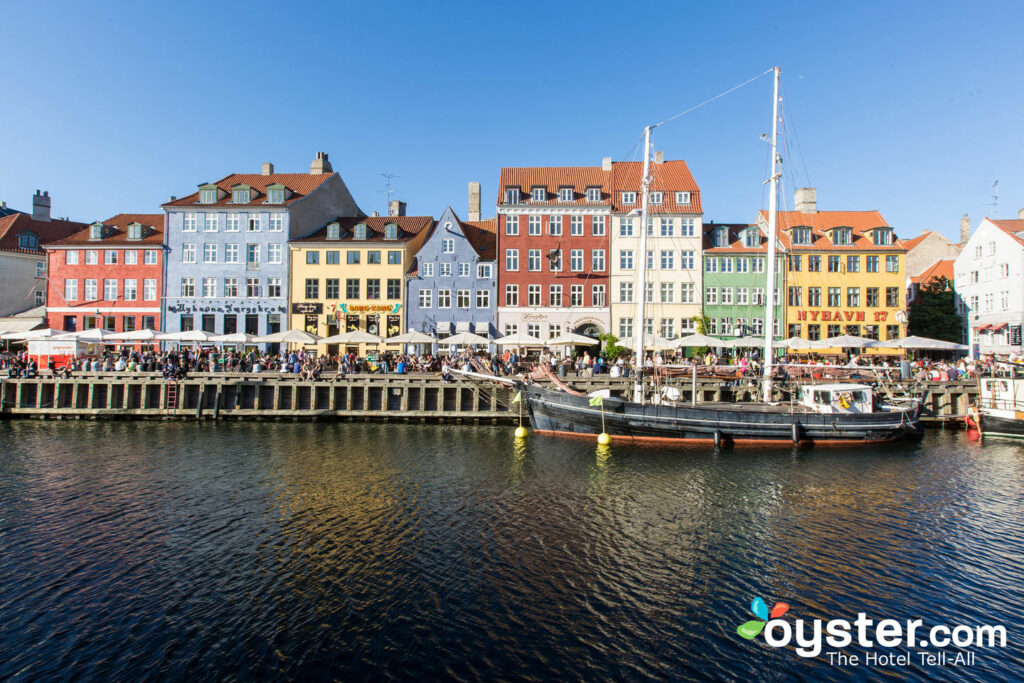 Since the middle of the 20th century, the Myers-Briggs Type Indicator has been a popular way for people to break down the often messy work of figuring themselves out. Basing their work on that of Carl Jung, Katharine Cook Briggs and her daughter Isabel Briggs Myers set out to create a structured approach to decoding personalities. This led to the 16 personality types that are today known as the Myers-Briggs types. Each four-letter type comes from a combination of eight letters that qualify a person's behavior across four categories: extroverted (E) or introverted (I); sensing (S) or intuition (N); thinking (T) or feeling (F); and judging (J) or perceiving (P).
According to Heidi Preibe, an expert on Myers-Briggs types at preibepersonality.com, the 16 types are a resource for understanding your own behavior. And that's particularly true when it comes to travel styles (check her article on Observer). When we spoke to Preibe recently, she told us, "Understanding our Myers-Briggs personality types helps us to understand what's likely to excite us, exhaust us, or revitalize us on vacation." This is especially true when it comes to figuring out just how to spend those precious few days off we get every year. "The more we understand about where our energy stems from, the more we understand how to maximize it," Preibe says. "Particularly when we're in an unfamiliar environment."
Even with all of this information, the types and how they are often grouped do allow for individual variations. As Priebe revealed to us, "Our personalities are not deterministic. We are constantly interacting with our environments, which means we're constantly accessing and calling upon different parts of our personalities to help us out." Even so, certain types are predisposed to planning, others to adventure, and others to relaxed introspection. With that in mind, we think it's helpful to think about the groups in clusters that share similar qualities.
The Rational Culture-Lovers: ISTJ, ESTJ, ISFJ, and ESFJ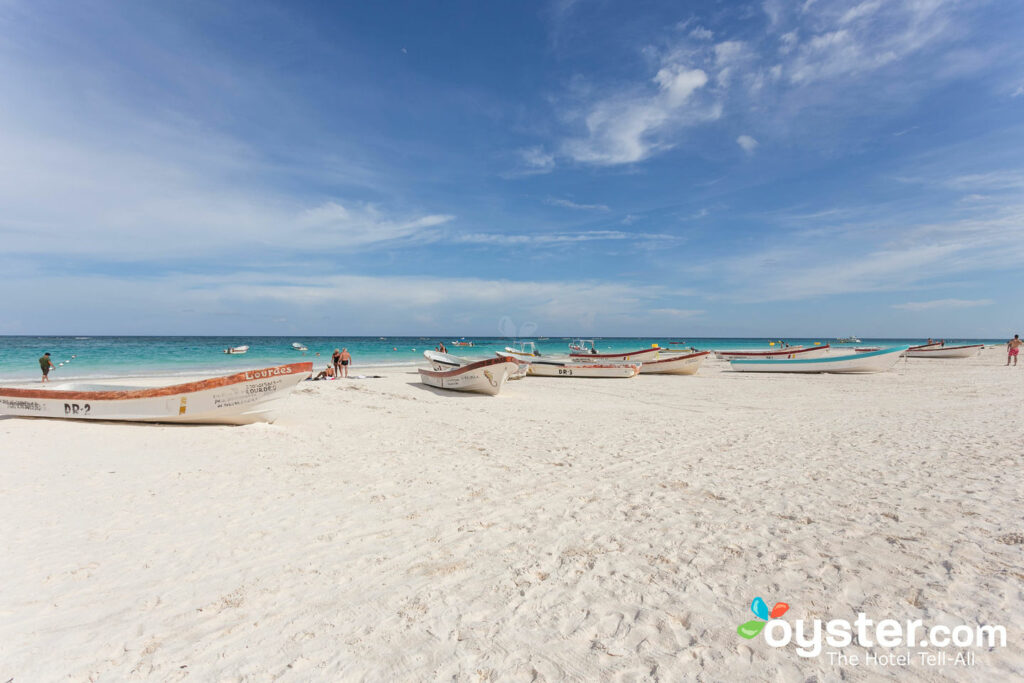 These four personality types share their reliance on sensing and judging, which can translate to personalities that seek out the most measured approach to any given situation. But there's a deeper side to them that balances a slow-and-steady travel style with cultural curiosity, often on an institutional level (meaning they can be drawn to museums, galleries, and officially sanctioned historical sights). Even so, the SJ types do rely on their need for security and stability when planning where to go and what to do, so don't fight the urge to map things to get the most out of your vacation.
Mexico
Mexico certainly has its wild reputation north of the border, and while some of it may be deserved, it's a relatively easy trip to plan and execute, while offering just the cultural contrasts that SJ types crave in their travels. Mexico's tourist-ready offerings run the gamut, from wild to tame. Cities like San Miguel de Allende and Guanajuato pair well-preserved history and local flair with incredibly well-oiled tourist infrastructures. Elsewhere, Old-World Merida, on Mexico's Yucatan Peninsula, is a great alternative to the boozy beach scene in Cancun and Cozumel. However, coastal towns like Tulum do offer a mesmerizing combination of ancient Mayan ruins and relaxing beach vibes in a traveler-friendly package. The latter might be best for ESTJ and ESFJ types, as the scene in Tulum is certainly more social than solitary.
Japan
Want to take your travel dreams a bit further? Then Japan is a safe bet as well. The tranquil temples of Kyoto have been pulling travelers for decades (or, more accurately, centuries) with their combination of aesthetics, serenity, and history (perfect for ISTJ and ISFJ types). Meanwhile, Tokyo is a hyper-futuristic wonderland of delights. For peace and quiet in Tokyo, Yoyogi Park and Ueno Park (famous for its cherry blossoms in the spring), are the spot for SJ folks who want to balance their frenetic urban cultural intake with something more mannered. In any case, navigating the city is easy enough on the wide network of subways and trains, which should put even the most order-loving SJ type at ease. Just be aware that English isn't spoken as widely as you might think, making meal times — in particular — a little more suited for those with explorer's sensibilities (ISFJ and ESFJ).
Hotel Pick: If you're visiting Guanajuato, we suggest checking out Hotel Boutique 1850, with its polished interiors, dash of local flavor, and catered-to style (in-room features include memory-foam mattresses, Egyptian cotton linens, and pillow menus). In you've hopped the Pacific Ocean to Kyoto, check out a traditional ryokan for a window into local customs. Historic Hiiragiya is a great option, dating back to 1818.
The Outgoing and Idealistic Explorers: INFJ, ENFJ, INFP, ENFP
Sharing their information-gathering and decision-making traits, these four types of personalities include idealistic types that don't need a blisteringly paced itinerary to feel fulfilled by their journey. When you add the sometimes chatty nature of the extroverts in this group, its important to choose places that will balance culture and socializing, with little chance of being let down. The NF types can also be more free-wheeling, with less rigorous travel planning involved than the ST or NT groups, and may even enjoy traveling with groups of friends.
Spain
Spain is the obvious choice for the NF group. Why? Well, regardless of whether you're an extrovert or introvert, it's packed with perfect destinations that satisfy the intellectually curious or those who want to connect with new people. Cities like Barcelona and Madrid are essentially giant open-air parties in the evenings, when local residents make their way from tapas bar to tapas bar in slow-moving, jovial packs. Both of these cities also have their quieter corners too, where the less socially predisposed can be in the world but not of it. These include barrios like Chueca, Huertas, and Malasaña in Madrid, and the utterly scenic Barri Gotic in Barcelona. Seville and Granada are equally amicable and interesting alternatives as well. Spain's bohemian vibe caters especially well to people who like life to run smoothly, but not necessarily planned on a down-to-the-minute basis.
Copenhagen, Denmark
Copenhagen, Denmark, is also a great fit for these types. The efficient and clean public transit system makes getting around easy, and gives you the flexibility you might want to spend a little more time along the Nyvahn, or exploring the vintage shops in Vesterbro. Additionally, Copenhagen's abundant cafe culture makes whiling away lazy afternoons a joy — especially when you're surrounded by the friendly (and always on-trend) locals.
Hotel Pick: For the true social butterfly among this group, opt for the Hotel DO Placa Reial, which sits right in one of Barcelona's liveliest corners. In Copenhagen, we love Bertrams Guldsmeden, with its intimate style and boutique size.
The Bold Adventurers: ISTP, ESTP, ISFP, ESFP
If you're someone who operates based on feeling things out and perceiving as you go, as the SP types do, then the most rewarding vacation will be one with a sense of adventure built into the itinerary. Though, when we say "itinerary," we mean that loosely, since the come-what-may attitudes of SPs mean that any trip they take should have a more go-with-the-flow style. As such, adventure travel and exploring places requiring flexibility and adaptability are the name of the game.
With that in mind, why not check out Brazil or India on your next trip? Both are massive places that are best approached with longer trips, though there's an argument to be made for a two-week jaunt to either as well.
Brazil
Rio de Janeiro, of course, has a pulse all of its own. The city is blessed with not only stunning natural beauty, but also the wild chaos of a South American metropolis. Its beaches are the stuff of legend, and the coastal neighborhoods range from posh Ipanema to slightly seedy Copacabana. There's also hipster-heavy Santa Teresa and Lapa, in the Centro, where the party (and its samba beat) seemingly doesn't stop. The thing about Rio de Janeiro, though, is that it requires a bit of street smarts — crime isn't uncommon, and Brazil's recent political turmoil means you may encounter some resistance on a local level. While Rio captures the imagination, there's a lot more to see here, particularly up north, where the bold will be most at home. Bahia has its own undeniably infectious rhythm, while treks and tours of the Amazon basin will open your eyes to just how dynamic (and fragile) the world truly is.
India
India is a free-spirit's dream for an entirely different reason. Here, your boundaries will need to come all of the way down, as personal space is nonexistent, clamor and crowds are everywhere, and plans can go awry without any notice (the train system here — one of the most popular ways of navigating the country — is extensive but notoriously unreliable). But the reward for putting up with some serious challenges is dipping into a culture that's often so dizzyingly unlike what you're used to at home that you'll be fiending to go back again and again. There's the mind-blowing atmosphere and living spirituality of Varanasi, iconic monuments like the Taj Mahal, towering Himalayan peaks in Ladakh, and powerful surf in Goa and Karnataka. For the more inwardly turned SPs, the temples, ashrams, and gompas scattered across the country are a way to get up-close-and-personal with living breathing spirituality with a little bit less noise. These travelers should consider Dharmsala, Rishikesh, and Sikkim.
Hotel Pick: For a spot right amid the scruffy boho action in Rio's Santa Teresa, opt for Casa Cool Beans, an eclectic bed-and-breakfast with a pool. If you want to be right on the beach the Arpoador Inn sits right next to a strip of sand that has unbeatable shoreline views. In India, we recommend the beachfront The Leela Goa, a five-pearl luxury resort with a golf course that's a true retreat.
The Curious Planners: INTJ, ENTJ, INTP, ENTP
At the opposite end of the spectrum from the adventurous SP types, the NT group likes everything to be planned and organized well in advance of their departure. There's little room for spur-of-the-moment changes in their diligently crafted itineraries, though that doesn't mean that they necessarily want an on-the-go getaway. Of course, the extroverted NT types will be a little more prone to having some flexibility and naturally will seek out the more social aspects of their trip. On the other hand, introverted types may favor either humoring their solitude-seeking side or — and this is particularly true of INTJs, according to Priebe — "might appreciate a more action-oriented vacation that gets them out of their heads."
Australia
If you're one of these types, it's time to go Down Under. Yes, Australia is wildly expensive to both reach and navigate, but there are few places that lend themselves to utterly diverse vacations alongside an almost flawlessly organized pace. After all, it's a clean, calm, and finely balanced country — there are stunning sunny beaches in Sydney, artsy culture in Melbourne, fine wines and manageable hikes in Tasmania, and wildlife galore. The thing about Australia, though, is that all of the planning is easy to execute when you're on the ground. The roads and highways along the coasts are well-maintained, it has one of the most urbanized populations in the world, and when the stores in town close down promptly at five in the evening, everyone heads out to enjoy themselves in almost always pristine cafes, bars, and restaurants.
Cruises and Safaris
Alternatively, cruises and safaris are solid options for NTs well. Both are highly controlled environments that still provide excitement (albeit in slightly different forms). Cruises are a great bet for those who don't want to think about dining, drinking, entertainment, and who like their action in the form of mild-mannered excursions. For those wanting more thrills, safaris and safari compounds can be a great option, as many details from dining to itineraries are arranged by the outfitter far in advance.
Hotel Pick: To experience Sydney like a local, while still being amid one of its most polished and pretty neighborhoods, check out the Medusa Hotel, a quirky little option in Darlinghurst. If you're looking to check the box next to a bucket-list item, then andBeyond Nxabega Okavango Tented Camp is a great bet. It offers all of the comforts of a luxury stay alongside the unfettered wilds of Botswana.
You'll Also Like:
You'll Also Like:
All products are independently selected by our writers and editors. If you buy something through our links, Oyster may earn an affiliate commission.