Best Beach Hotels in Hawaii
A team of Oyster reporters spent weeks exploring 92 hotels in Hawaii. We slept in the beds, lounged by the pools, ate in the restaurants, and even sampled the nightlife, all with an eye toward selecting the most distinguished properties. Here's a list of our favorite beachfront hotels.
See All Hawaii Hotels
1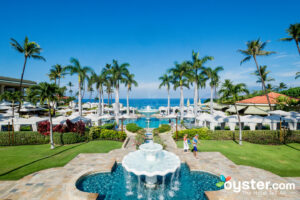 An immaculate, art-filled property fronting Wailea beach, the Four Seasons stands at the pinnacle of the area's resorts, offering a slew of amenities, spacious rooms -- some with outstanding views -- and a top-notch staff. It's nearly perfect, except for an unexceptional spa facility, a cramped business center, and expensive, though excellent, dining.
2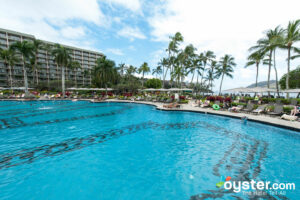 Renovated in 2009, this 356-room, family-oriented resort on Kauai's Kalapaki Beach boasts big flat-screens in every room, a Jack Nicklaus-designed golf course, a free fitness center, five affordable restaurants, and the biggest single-level pool in Hawaii. It might not have the fancy frills of the islands' pricier hotels, but it's still the best resort for the buck in Hawaii.
3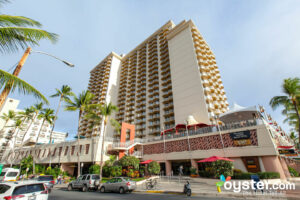 Location, location, location -- the age-old motto certainly holds true in Oahu's Waikiki, where mega-resorts have tried to edge each other out for the choicest beachfront spots. Yet this budget hotel, with rates that tend to range between $100 and $150 a night, managed to squeeze its way in; the family-friendly Kuhio section of Waikiki Beach is right across the street. Although this 717-room behemoth feels like a shopping mall, back in the room, guests will find fun tropical decor, flat-screen TVs, and in most cases an ocean view.
4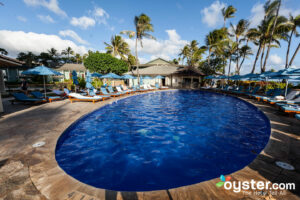 A celebrity retreat since 1964, the newly renovated Kahala is quite possibly the best hotel in Oahu. Yet its vibe is more "family fun" than "pretentious glitz" -- think swimming with dolphins, not posing in lounges. Sure, it's your only luxury option in a quiet setting without leaving Oahu -- but it's also a great one.
5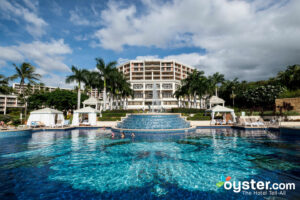 The beautifully designed, 780-room Grand Wailea is awe-inspiring in its scale: It's got the best pool in Hawaii, one of the top U.S. spas, and a prime location on one of the best U.S. beaches. Opulence marks every feature -- from the luxe rooms to the massive gym -- but the resort's Disneyland-like vibe isn't right for everyone.
6
A 448-unit resort on the scenic, isolated North Shore with an unbeatable array of amenities -- two 18-hole golf courses, a stable, helicopter rides -- plus five miles of shoreline and great restaurants. But guest rooms are a bit bland and some facilities need a facelift.
7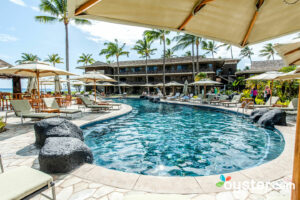 This 121-room Poipu boutique hotel offers five-star features -- rooms with fine Egyptian linens, Italian marble bathrooms, and personal espresso machines, and a free fitness center with individual cable-TV monitors. With just one pool and restaurant, it lacks the extras of the mega-resorts -- but the service is more attentive and pampering. The resort shares Kiahuna Beach, one of the most family-friendly beachis in Poipu, with several other vacation properties.