From Bangkok to Chiang Mai to Phuket, Thailand is a popular travel destination thanks to its rich culture, stunning landscape, and historical sites. Marvel at elephants, shop in a floating market, and visit at least one of the gorgeous beaches along Thailand's long coastline this year -- you'll be glad you did. Better yet, stay in a beachfront bungalow while you're there for easy access to the white sand and beautiful water. Whether you seek quiet, private escapes or party-centric spots, you'll find a hotel perfect for you among the 12 best beachfront stays we've found in Thailand.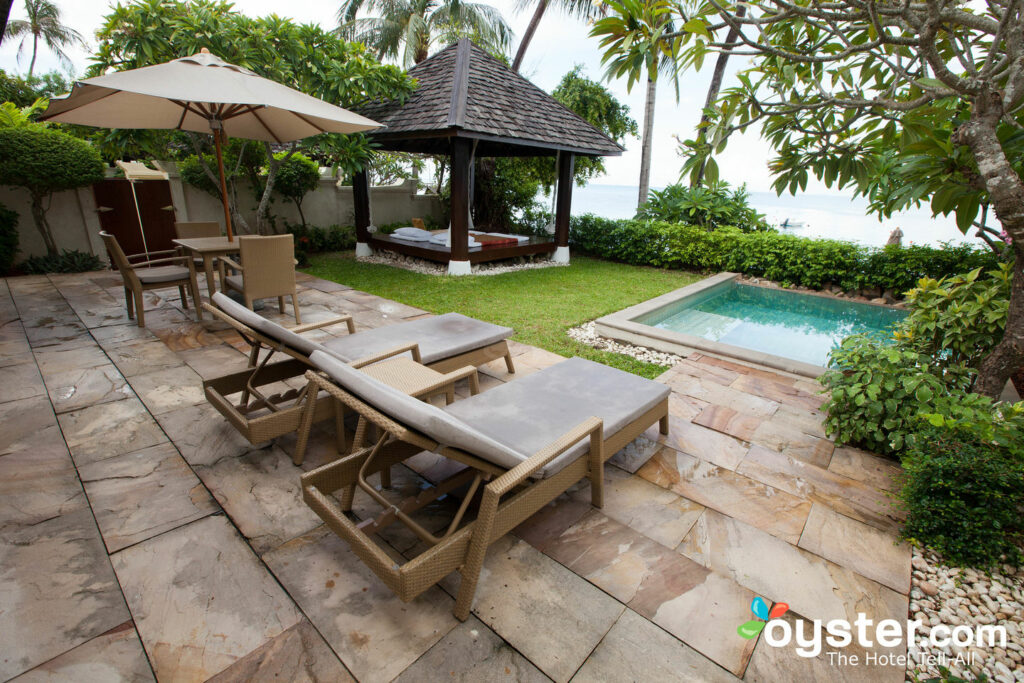 The 21-room Sunset Beach Resort & Spa is a luxurious hotel set on a tranquil beach on Koh Samui's southwestern coast. It's removed from the island's tourist center, making it a particularly great pick for couples seeking a romantic getaway. Several room types are available, but we recommend staying in the Beachfront Villa or Beachfront Pool Villa, which have outdoor spaces with showers, lovely ocean views, and sunbeds. Excellent resort features consist of an outdoor pool with a swim-up bar, a full-service spa with outdoor treatment pavilions, and two top-notch restaurants — one along the beach.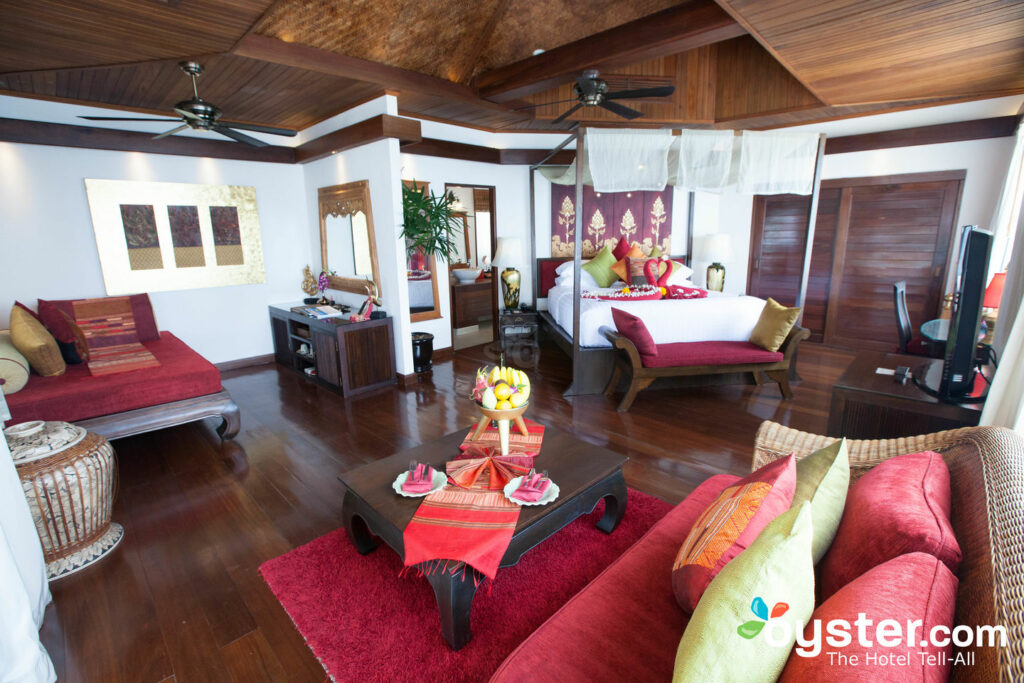 Rocky's Boutique Resort is an upscale property along a small private beach on Koh Samui, about a 10-minute free shuttle ride from Lamai Beach. The hotel blends modern touches with traditional Thai style elements, creating an elegant and attractive design. There are 50 rooms here that start at a spacious 35 square meters (about 375 square feet), but beach bums should opt for one of the many Beachfront Suites for easy access to the ocean. In addition to the beach, the hotel offers two outdoor pools with adjacent bars, an outdoor hut for spa treatments, and two restaurants serving Mediterranean, Thai, and French fare.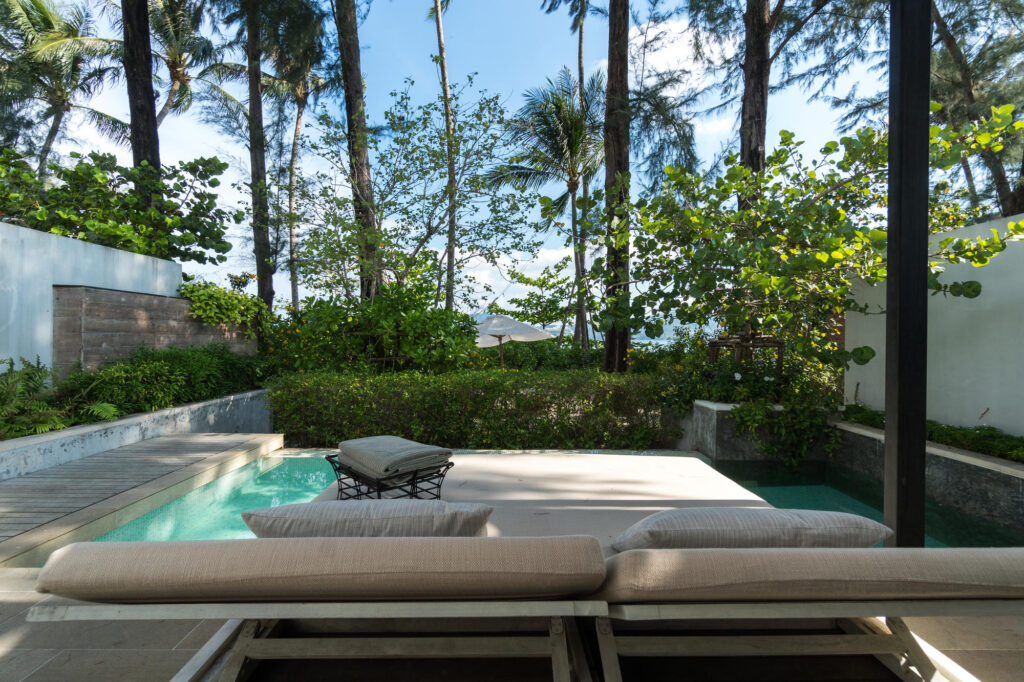 Opened in 2017, Rosewood Phuket is a stunning luxury property along the beach in a quiet area of Phuket. There's ample to keep both adults and kids occupied with a large pool, technology-free kids' club, swish spa, and free water sports. There are 71 villas and pavilions here, including beachfront units with direct access to the sea and living rooms. All units have private plunge pools, outdoor tubs and showers, and Bluetooth speakers. Dining is a highlight here, from the stellar breakfast buffet with made-to-order dishes to the outdoor Thai eatery to an Italian restaurant.
Contemporary and trendy, the upscale Nikki Beach Resort is one of Koh Samui's hottest hotels and party spots, attracting guests and non-guests alike to its beach club and popular Sunday brunch and pool party. The property sits along a private stretch of beach in Lipa Noi, on the island's western shore. The best of the best rooms here are the secluded Beachfront Villas that have direct beach access, private pools, and two bedrooms. Resort features, meanwhile, include two pools, one of which is open to hotel guests only, a gourmet seafood eatery, free-to-borrow snorkel gear and bikes, and spa treatments.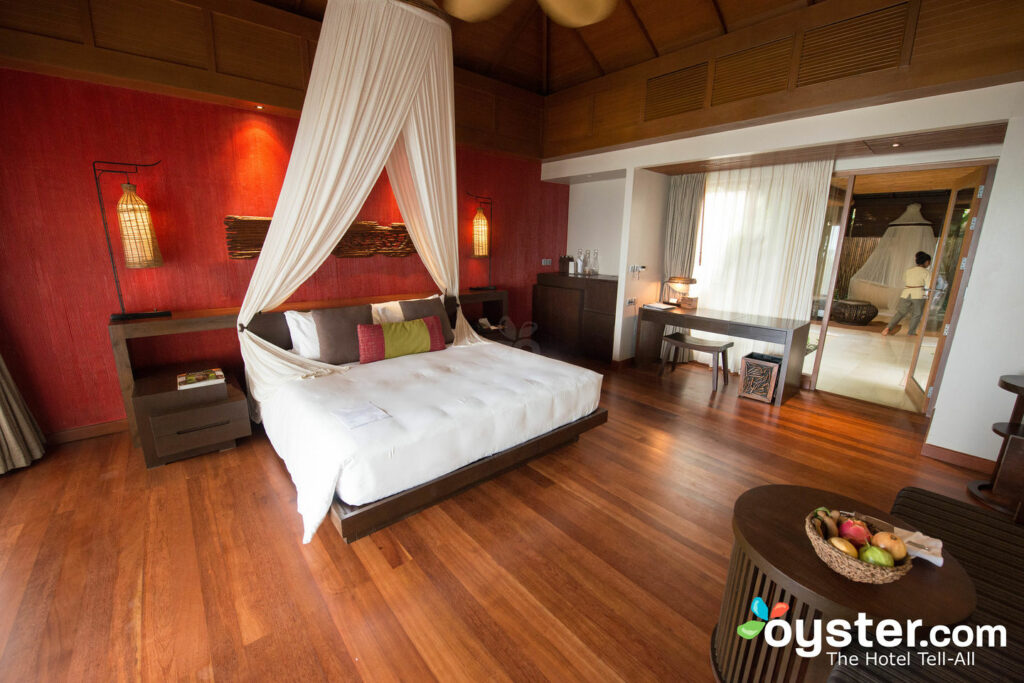 The 64-room Anantara Rasananda is the top luxury hotel on Koh Phangan, occupying a whopping .70 percent of the space along gorgeous Thong Nai Pan Noi Beach, one of Thailand's best strips of white sand. Every villa and suite has its own private garden with a plunge pool, while the Ocean Garden Pool Suite offers direct beach access and is a staggering 200 square meters (2153 square feet). The property is well-suited to couples seeking a peaceful retreat, found in villas and at the cool spa in the heart of the jungle. All rates include a buffet breakfast, and an atmospheric beach bar by the infinity pool is a popular hangout spot.

A rustic-luxe upscale pick, Haad Tien Beach Resort is a charming, remote property on Koh Tao that's best for laid-back couples and honeymooners. It's located on Shark Bay, a gorgeous, white-sand beach that's considered the island's best. Adding more appeal, guests can book a stay in a gorgeous Castaway Beach Villa, which are right on the beach and have canopied king beds, terraces with daybeds, and showers. The secluded setting means there is no village within walking distance, so travelers will undoubtedly be making use of the hotel's swish spa, ocean-view pool, free waters sports, and two restaurants, one of which serves free breakfast buffets with Western and Thai options.
Located right on popular Lamai Beach in Koh Samui, the upscale Pavilion Samui Villas & Resort is a modern couple- and family-friendly hotel. There are 70 rooms and villas here, including jaw-dropping beachfront options with private pools, sensational sea views, and swish amenities such as separate bathtubs and showers. Options for couples and families are available. Also within the resort are a freeform outdoor pool with a kids' section, a pleasant spa offering a variety of treatments, free breakfast buffets, and beachfront restaurant serving Italian and Thai cuisine.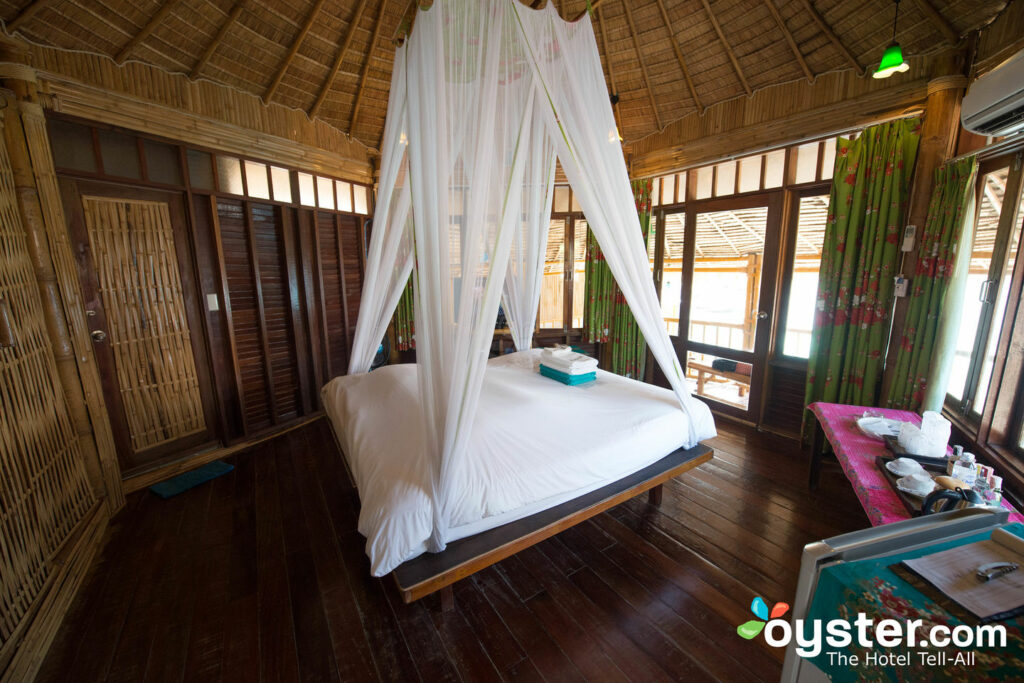 The nature-centric Koh Tao Bamboo Huts is an upper-middle-range hotel for adults only (16 and over), set right on a small white-sand beach. There are just 19 bungalows here, making for a serene, romantic atmosphere. All huts have sea views, outdoor showers, and terraces, plus some have their own pools. Features aren't extensive but they're sufficient, encompassing an oceanfront massage hut, the all-day Elvis Bar and Restaurant serving Thai and Western fare, free Wi-Fi, and a PADI dive center.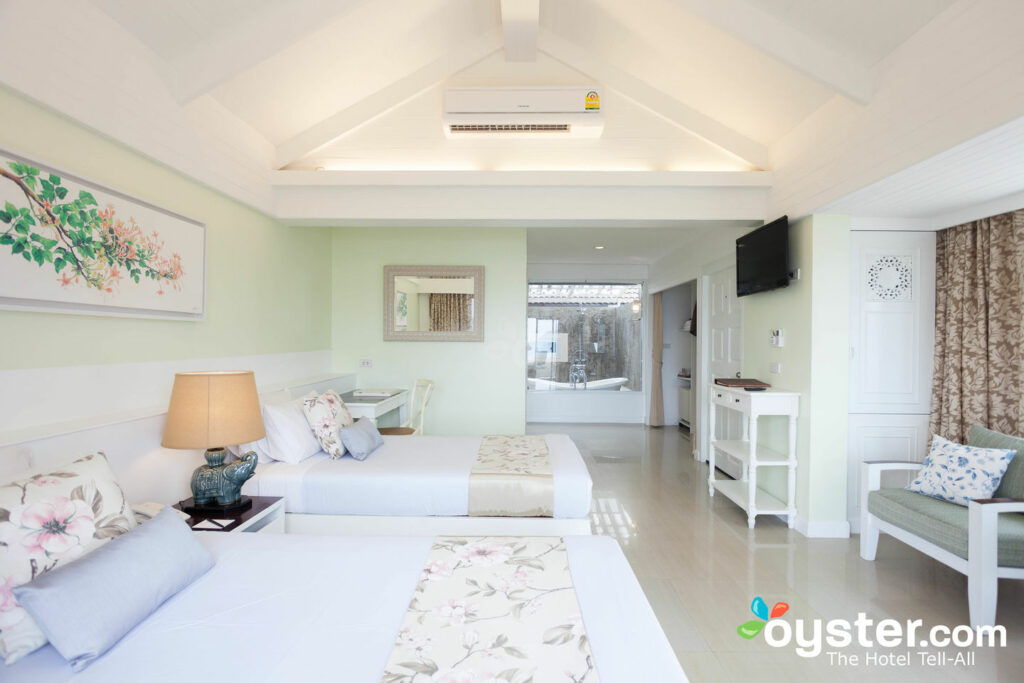 The upscale Thavorn Beach Village & Spa is a classically designed hotel built on one of Phuket's only private beaches, just a short drive from popular, party-central Patong Beach. The atmosphere here is more relaxed, providing a suitable stay for both couples and families. There are a variety of room options, including Beachfront Cottages right by the sand. These elegant units have semi-outdoor showers, furnished terraces, and air-conditioning. Resort features include a huge freeform swimming pool, spa offering couples' treatments, activities such as yoga and cooking classes, and multiple spots for drinking and eating.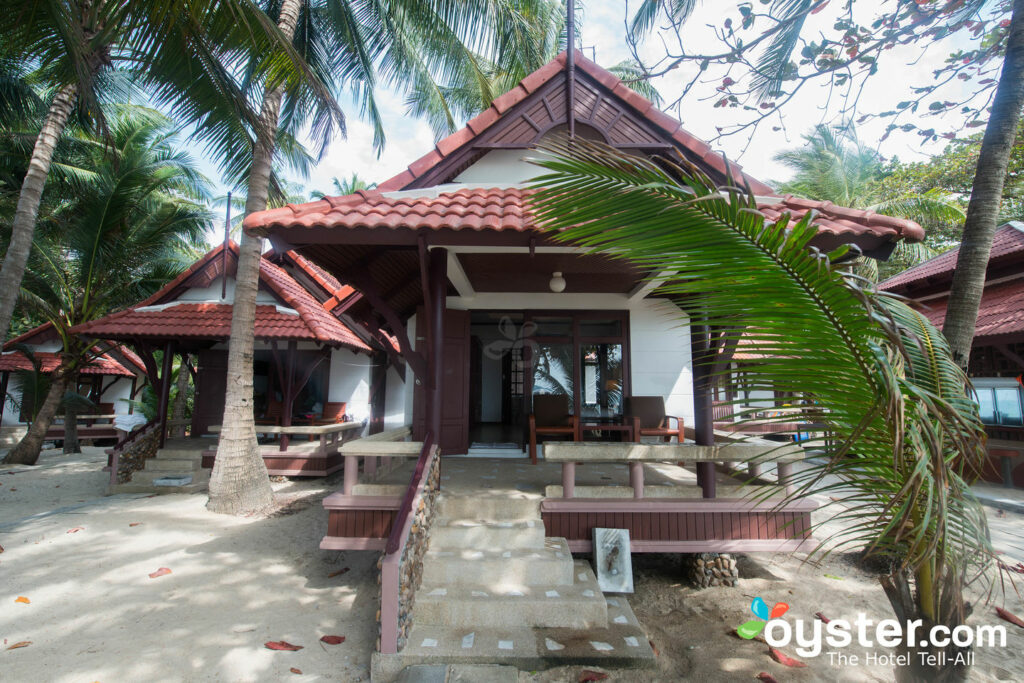 The mid-range First Bungalow Beach Resort is a family-friendly property on pretty Chaweng Noi beach, famous for being the first-ever resort in Samui. The 174 rooms here are simple yet pleasant, all with free Wi-Fi, minibars, and balconies or patios. We recommend booking a Beach Bungalow, which is set directly on the white-sand beach and offers lovely sea views. Resort features include a large swimming pool, umbrella-shaded loungers along the beach, beach and poolside bars, and a restaurant serving Thai and Western dishes.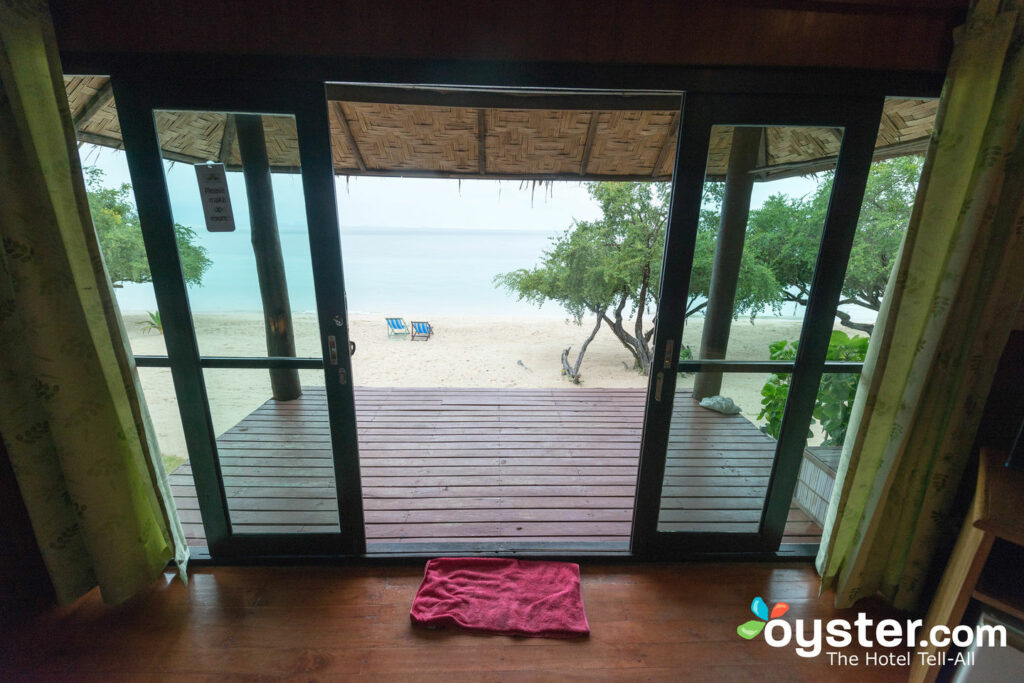 Travelers seeking a quiet, low-frills vacation on a pretty beach should consider Sabai Beach Resort. Simple and charming, this mid-range hotel is far from the lively, regularly scheduled Full Moon Parties. There's little to do on-site aside from lounge along the beach, or spend time at the small beachside restaurant, which serves Thai cuisine, free breakfasts, and alcohol. The traditionally styled bungalows sit right along the sand, and have terraces, sea views, showers, and free Wi-Fi. Most units also have hammocks in the adjacent sand.
The Holiday Inn Resort Phi Phi Island is an upscale property on the northeast coast of Phi Phi Don, the largest of the Phi Phi Islands, at the edge of the beautiful white-sand Laem Thong Beach. The 126 rooms here vary in decor and location, with the most alluring being the Beachfront Bungalows offering stellar vistas and direct access to the beach. Ample hotel facilities consist of two outdoor pools and hot tubs, three restaurants, including a buffet eatery, a kids' club, and two bar areas — including the beachfront Mongthalay bar that hosts movie and disco nights, along with other entertainment.
Thailand is a gorgeous tropical escape with beautiful oceans. Keep their waters clean and radiant by considering reef safe sunscreen options such as Mama Kuleana's–your body and the world will thank you.
Related Stories:
All products are independently selected by our writers and editors. If you buy something through our links, Oyster may earn an affiliate commission.