We travel the world to see new sceneries, taste new cuisines, discover new customs, explore new sites, and meet new people. Holistically speaking, we hit the road to experience an unfamiliar culture. It's an added bonus when the destination we're visiting happens to be home to not one, but several cultures, thanks to its diverse population. After all, with a varied populace comes a melting pot of restaurants, neighborhoods, events, and other cultural gems to uncover. Luckily, the World Migration Report recently published a list of multi-cultural cities with the most foreign-born residents. Below, check out the list of the world's most cosmopolitan cities -- meaning those where a multitude of ethnic and cultural backgrounds are represented -- in no particular order.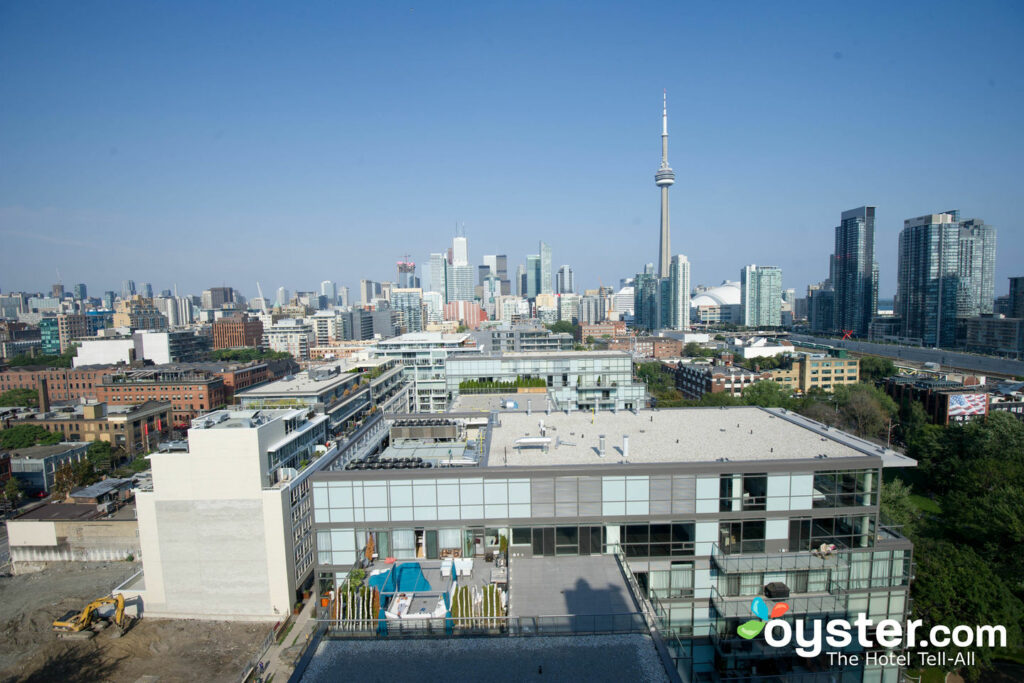 Toronto, one of the largest cities in Canada, also happens to be one of the most diverse in the world. In fact, nearly half of Toronto's residents were born in another country. With more than 200 nationalities, Ontario's capital city is home to people from Italian, Irish, Scottish, Chinese, Filipino, French, Jamaican, East Indian, and Ukrainian origins, among others. This cultural hodgepodge is most apparent in the city's community pockets, including Chinatown, Greektown, Little Italy, and Little India, to name a few. And although English is most widely spoken here, the streets are constantly abuzz with over 140 different languages.
Traveling to Toronto? Check Out The Drake Hotel: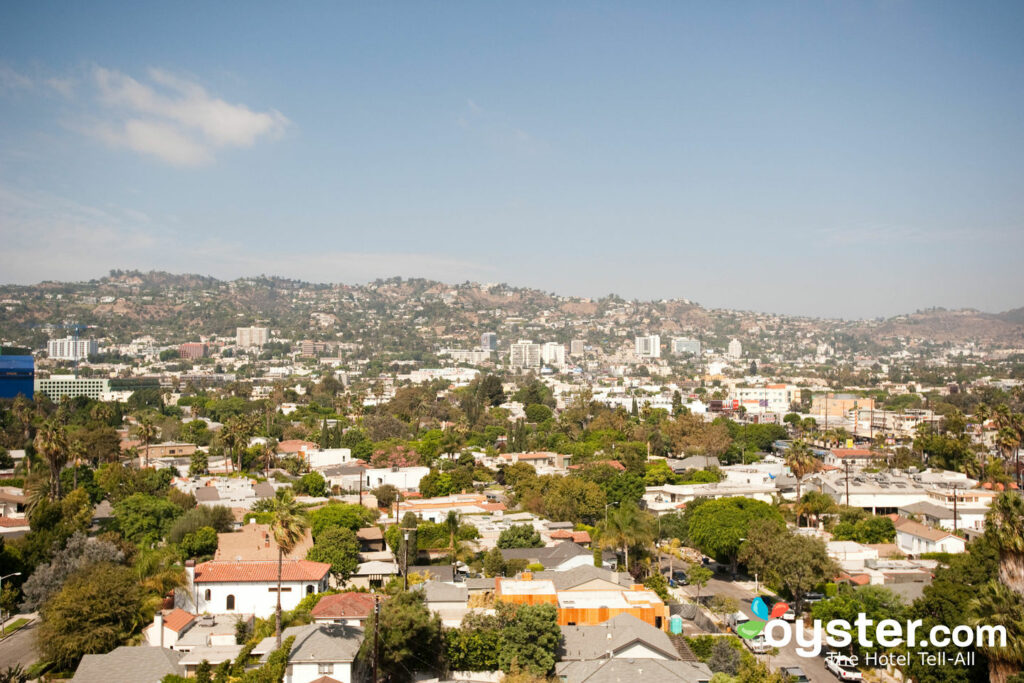 Los Angeles is known and loved for its varied landscape, which offers opportunities to swim at the beach, hike in the park, and explore a bustling city all in the same day. That diversity also extends to its population — people from approximately 140 countries speaking 86 different languages call the City of Angels home. Visitors can get a taste of this multicultural mix in the city's cultural enclaves, such as Koreatown, Little Tokyo, Chinatown, Little Ethiopia, Thai Town, and Boyle Heights, to name a few.
Traveling to LA? Check Out Hotel Casa del Mar: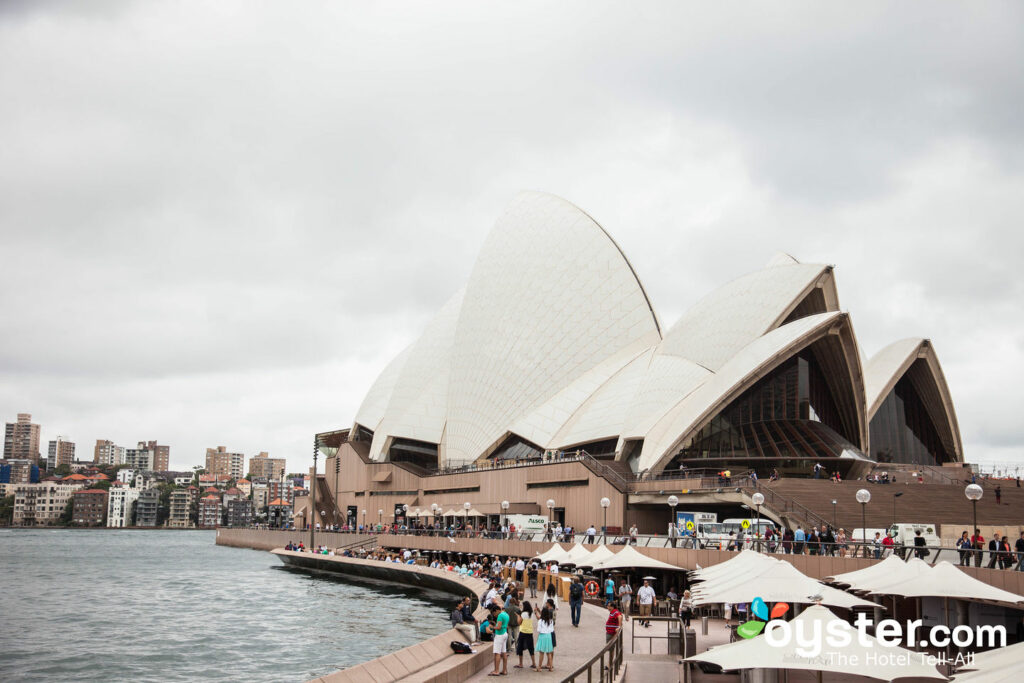 English-speaking visitors to Sydney won't have any trouble buying their tickets to the Opera House or ordering up some Aussie barbecue, as it's the predominant language used here. That said, it's not the only language you may overhear. Approximately 250 different dialects are spoken in this Australian city. This makes sense, given that 40 percent of the population was born overseas, from places like England, China, India, New Zealand, and Vietnam.
Traveling to Sydney? Check Out Shangri-La Hotel Sydney: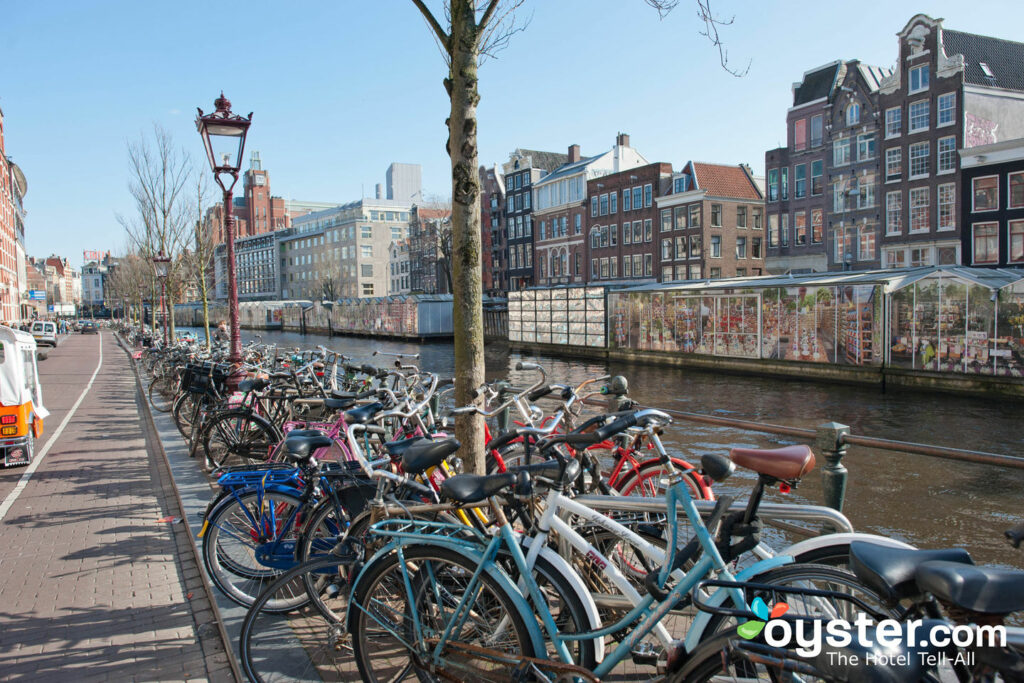 Amsterdam is home to approximately 180 different nationalities, making it one of the most diverse cities in Europe. Amsterdam welcomed Indonesians to its land, following the independence of the Dutch East Indies in the 20th century, and in the last five decades or so, an inflow of individuals from Turkey, Morocco, Italy, Spain, Suriname, and more have made their way into the Netherland's largest city. This melange of people from around the world not only makes for a vibrant and varied culture, but also contributes to the many languages spoken throughout.
Traveling to Amsterdam? Check Out The Toren: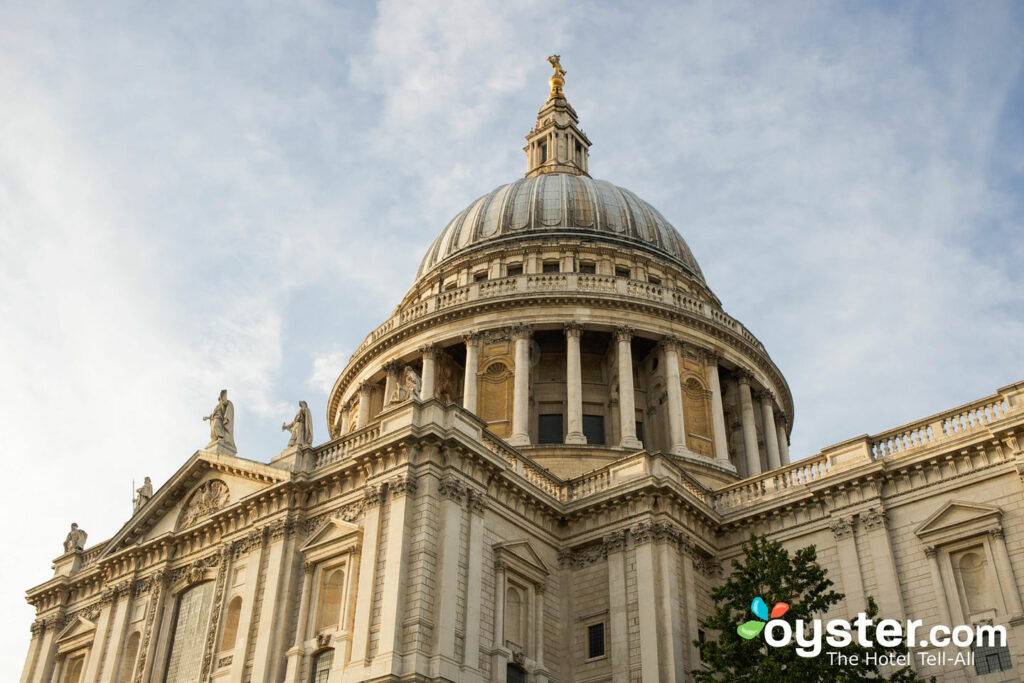 London, the capital and most populous city of England and the United Kingdom, offers a glimpse into the world, by way of its ethnic diversity. Bangladeshi, Chinese, Germans, Ghanaians, Greeks, Jamaicans, Indians, and other non-indigenous groups are represented here. This gives way to plenty of different types of cuisines to try and neighborhood gems to discover. And although English is the official language spoken here, the streets are murmuring with hundreds of dialects — more than 300, to be exact.
Traveling to London? Check Out Park International Hotel:
Dubai's population hovers around 2.5 million — and more than 80 percent of that number is foreign-born. This includes individuals from Indian, Pakistani, Filipino, Bangladeshi, British backgrounds, to name a few. Arabic is the national and official language of the United Arab Emirates, but other dialects can be heard as well, including Hindi, Gujarati, Persian, Sindhi, Tamil, Punjabi, Chinese, Sinhala, Marhati, Bengali, and the list goes on.
Traveling to Dubai? Check Out Jumeirah Dar Al Masyaf at Madinat Jumeriah:
The five boroughs that make up New York City shelter one of the biggest melting pots in the world. (Queens is the most diverse of them all.) More than one-third of the city's residents were born outside of the U.S. — countries like the Dominican Republic, India China, Jamaica, Mexico, Italy, and Haiti all have a great presence here. This blend of backgrounds is evident in the wide-ranging cuisines offered throughout the city (Italian, Greek, and Indian, and many, many more), the languages (more than 800 are spoken here), and cultural festivals (the Puerto Rican Day Parade and Feast of San Gennaro in Little Italy, to name two).
Traveling to New York? Check Out Mandarin Oriental, New York: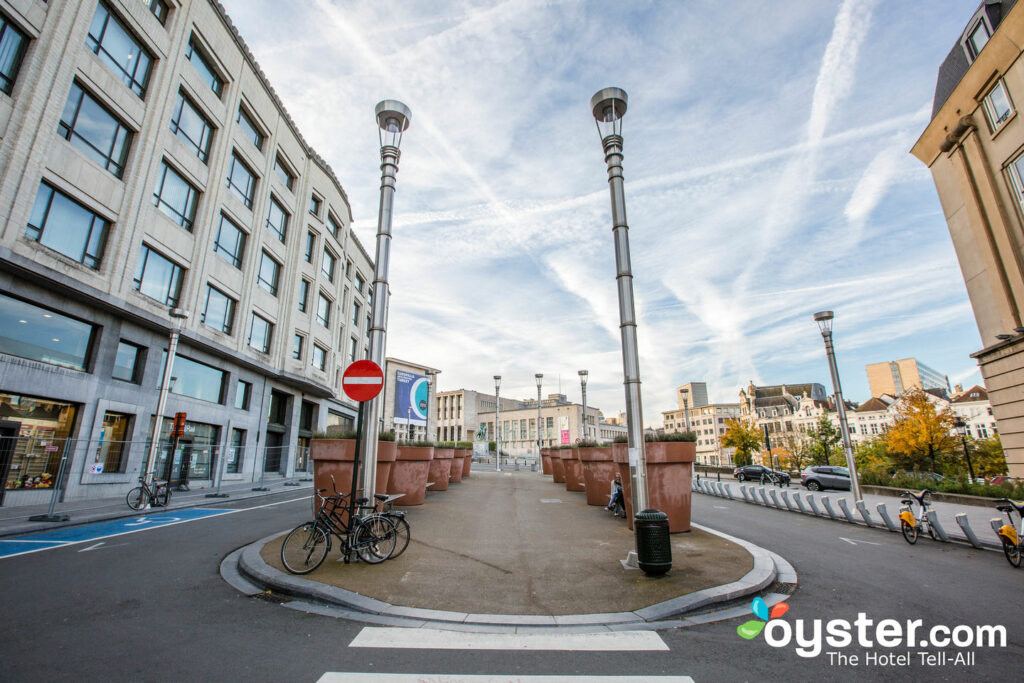 Much like in Dubai, the number of foreign-born residents in Brussels — more than 60 percent — surpasses the number of locally born citizens. The largest foreign groups come from France, Romania, Morocco, Italy, Spain, Poland, Portugal, Bulgaria, and Germany. However, as the de facto capital of the European Union, it's not surprising that the Belgian capital draws in folks from so many different backgrounds.
Traveling to Brussels? Check Out Hilton Brussels Grand Place: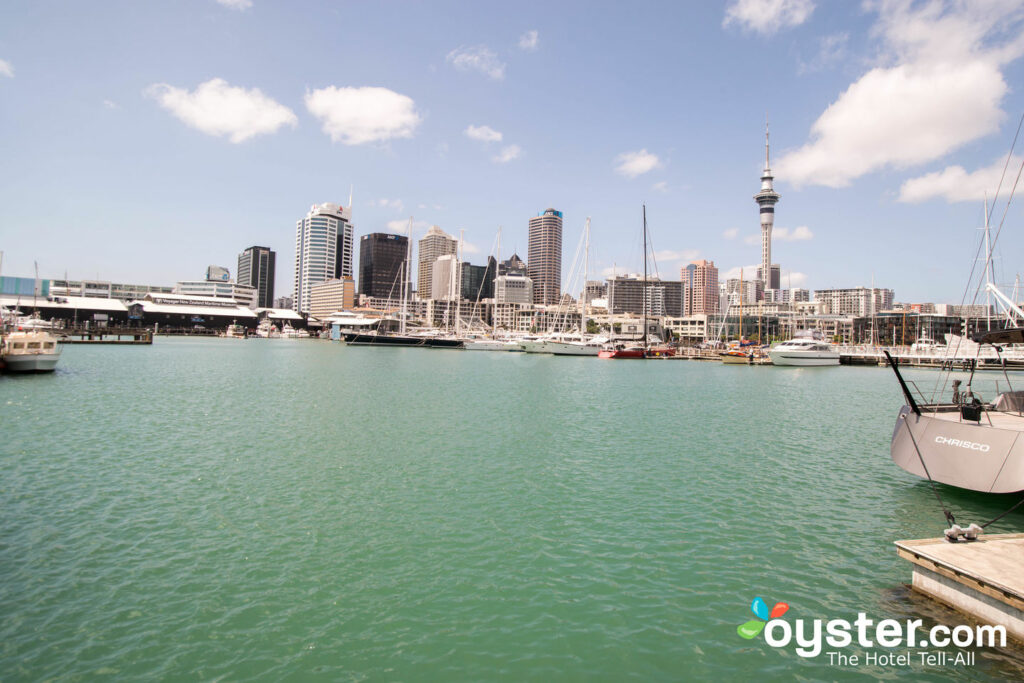 Auckland, a city in the North Island of New Zealand, has a population of approximately 1.4 million and 39 percent of that number is born overseas (more than Los Angeles, London, and New York). According to Statistics New Zealand, more than 220 ethnic groups (Chinese, Indian, Fijian, Samoan, South African, plus other corners of the world) reside here. Interestingly, it was also named one of the most livable cities.
Traveling to Auckland? Check Out Sofitel Auckland Viaduct Harbour: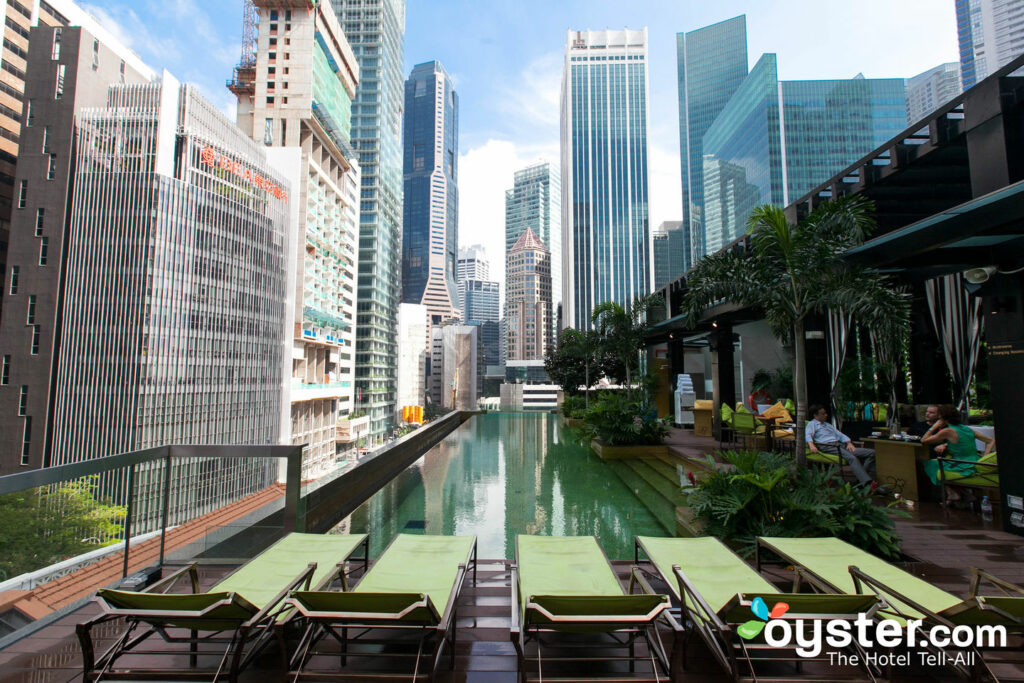 Singapore might be small in stature, but it packs in a lot of diversity. The Southeast Asian destination boasts four official languages — England, Malay, Mandarin, and Tamil — and approximately 40 percent of its population was born abroad. Although the majority of its residents are of Chinese descent, many are also of Malay, Indian, and Eurasian origin, giving way to an eclectic and tasty food scene.
Traveling to Singapore? Check Out PARKROYAL on Pickering:
Turns out, Sydney's not the only city Down Under that has a high diversity rate. Home to residents from 180 countries who speak over 233 languages and follow 116 religious faiths, Melbourne, Australia's second-largest city, is a cultural hodgepodge. More than a quarter of the city's population was born overseas. Following World War II, the city received an influx of people from Greece, Italy, Bosnia, Croatia, Serbia, Macedonia, Lebanon, Cyprus, and Turkey. People of Chinese and Vietnamese backgrounds also maintain a significant presence here.
Traveling to Melbourne? Check Out Grand Hyatt Melbourne:
Don't go on your next trip with luggage as old as you, bring along the best in the business. Away's carry-on features a TSA-approved lock, 360 degree spinning wheels, a USB port, and a hard exterior shell–it's built to be the last bag you'll ever buy.
You'll Also Like:
All products are independently selected by our writers and editors. If you buy something through our links, Oyster may earn an affiliate commission.