Whether summer snuck up on you before you could make vacation plans, or you're looking to utilize those summer Fridays with easy trips, we've rounded up 12 destinations that are perfect for last-minute getaways. All 12 picks have flights and hotels available throughout the summer season -- and for affordable prices -- and offer either scenic beach settings, culture-packed cityscapes, mountainside retreats, or a combination thereof. Hurry and read below so you can squeeze one (or two) more trips in before fall.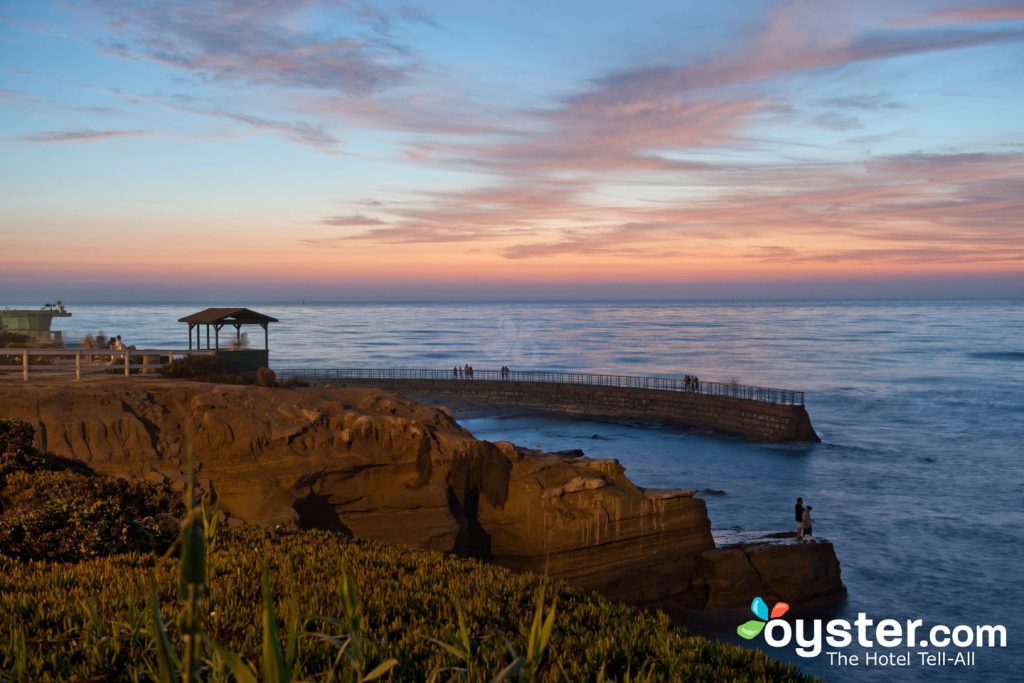 Given its gorgeous weather year-round, San Diego makes a great vacation option throughout the year. But to really enjoy the beautiful stretches of beach in La Jolla and Coronado, head to this laid-back city in the summer. Lots of neighborhood and hotel options mean finding accommodation isn't a problem, and all of the city's sights are within easy driving distance. Plan for a hike at Torrey Pines State Reserve, museum day at Balboa Park, cocktail in the hip Gaslamp Quarter, and a breathtaking sunset at the aptly named Sunset Cliffs Natural Park.
A Kid-Friendly Hotel Pick: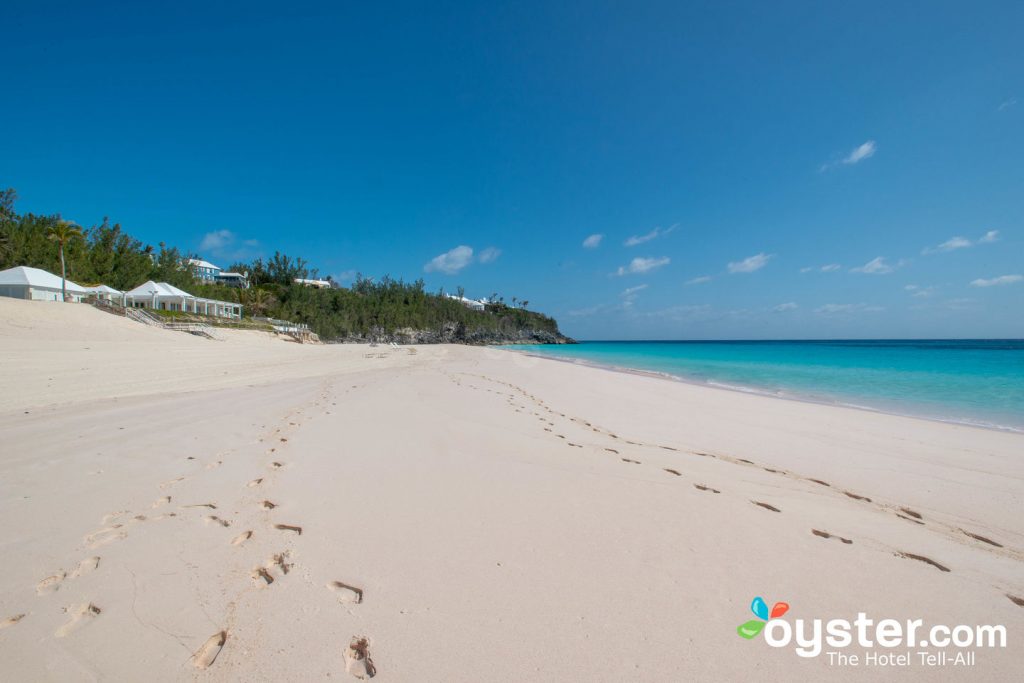 Particularly for those on the East Coast, a quick trip to Bermuda is an easy summer getaway. Flights from NYC in July are just over two hours and cost about $300, though beware, everything on the island is pricey. Bermuda is a delightful mix of British influences and a slight Caribbean vibe (despite it being roughy along the same latitude as Savannah, Georgia) thanks to its gorgeous pink sands, turquoise waters, excellent scuba diving, and colorful architecture. The best beaches can be found in Southampton Parish, while Hamilton Parish has calm waters great for families.
A Romantic Hotel Pick:
Just a 90-minute drive north of Boston, Ogunquit, Maine is a tiny town of about 900 permanent residents. Translating to "beautiful place by the sea" in the indigenous Abenaki language, Oguinquit sure lives up to its name with its white-sand beach, path along the rocky coastline, and candy shops. A playhouse, 4th of July fireworks show, and music in the park throughout summer offer family-friendly fun, while art galleries, spas, and charming inns appeal to couples.
A Charming Value Hotel Pick:
Seattle isn't known for its great weather, but the summer sees the most amount of sunshine and highest temps, making it a good pick for warm-weather lovers. A lot of the Emerald City can be seen in a weekend, though we wouldn't talk you out of a longer trip. Top things to do include watching fish fly at the famous Pike Place Market, overlooking the city at the Space Needle, taking a scenic ferry to Bainbridge Island, and having a picnic while the sun goes down at Golden Gardens Park. Be sure to make time for some top-notch coffee, breweries, and seafood eateries.
A Boutique Hotel Pick:
If crowds don't bother you much, a spontaneous trip to Montreal is very doable. Though summers are peak tourism for the Quebec city, hotels still have lots of availability and flights from New York City are just $200. The extremely walkable city is particularly abuzz in the summer, with multiple festivals, weekly fireworks shows (every Saturday and select Wednesdays through August 5), picnics in the park, and cafes with outdoor seating. Downtown is a convenient location for tourists, while history buffs may prefer Old Montreal and party-minded visitors should consider the Latin Quarter.
A Historic Boutique Hotel Pick:
Since most tourists head to Los Cabos during winter, visiting in the summer means a more-relaxed atmosphere and cheaper hotel rates. Beaches are beautiful, the famous Land's End rock formation provides a scenic backdrop, and historic sights like an 18th-century church provide activity outside of the water. Traditional Mexican eateries serve up delicious ceviche, fajitas, guacamole, and mango margaritas, while hotels range from all-inclusive resorts to small, romantic boutiques. Head to Cabo San Lucas for the more tourist-centric zone, or San Jose del Cabo for a historic, cultural feel.
A Romantic Hotel Pick:
If your summer isn't complete without a quintessential New England getaway, head to the upscale, yet charming, Martha's Vineyard. Travelers will have to take a ferry there, and dining is expensive (though exceptional), but the picturesque lighthouses, beaches, and dunes make it worth the trek. Boutique stores, local restaurants, and ice cream shops (no chain brands here) up the quaint vibe, and tourists can keep occupied with a lovely boat tour or simply relax on an Adirondack chair overlooking the water.
A Good Value Pick:
Miami's summers are humid and often met with quick rain storms, but hotels are cheaper, beaches are less crowded, and the water is still as beautiful. Its international airport means getting there from too-far-to-drive destinations is a breeze, and often quite affordable (under $200 from NYC and Chicago). If the happening area of South Beach isn't your scene, Sunny Isles is a family-focused area, and Miami Beach offers a middle ground. And while tourists can fill their days on the beach, at nightclubs, or trendy eateries, authentic Cuban spots, well-known art galleries, and couture shopping provide other attractive outings.
A Beachfront Hotel Pick:
A scenic spot along the Grand Teton mountain range and hour-drive south of Yellowstone National Park, Jackson Hole provides a ton to keep busy in the summer. Thanks to several U.S. cities offering nonstop flights, getting there is painless, and hotels range from mid-range properties to luxe resorts — abundant camp ground are also an option. The country-western town center is a delightful area to meander, plus there are river rafting, hiking, horseback riding, and fishing.
A Romantic Hotel Pick:
Bordered by Mexico and Guatemala, the small country of Belize packs a lot into its borders. Peaceful, laid-back islands, Mayan ruins, lush rainforest, and diverse wildlife can all be found here. Scuba divers particularly are drawn here due to it having the second largest barrier reef in the world, and snorkelers can swim amid sharks, stingrays, hawksbill turtles, and colorful fish. Travelers can choose from cheap hostels, upscale jungle retreats, and luxury waterfront resorts to act as their home base.
A Luxury Hotel Pick:
Ask most Chicagoans and they'll tell you summer is the best time to visit, and its fairly central U.S. location makes it accessible no matter where you live. Numerous hotels mean last-minute bookings are doable, and affordable prices can be found for hotels, restaurants, and bars throughout the city. Historic buildings, world-class museums, abundant festivals (food, music, beer), and lakefront parks make Chicago both a scenic and cultural getaway.
An Upscale Hotel Pick:
The closest Caribbean island to the U.S. mainland, the Bahamas is best-known for housing the mega-resort of Atlantis, but it has a lot more to love. Daily flights from several East Coast locales and ferries from Fort Lauderdale make reaching the island cheap and convenient, and hotel options range from budget properties to five-pearl resorts like the One&Only Ocean Club. Families will likely love the plethora of activities to keep kids busy on Paradise Island, while couples are often smitten with the romantic beachfront properties in the Out Islands.
An All-Inclusive Hotel Pick:
You'll Also Like:
All products are independently selected by our writers and editors. If you buy something through our links, Oyster may earn an affiliate commission.