Although you've likely heard of Tahiti and Bora Bora, it may come as a surprise that French Polynesia -- an overseas collectivity of the French Republic -- is composed of a whopping 118 islands and atolls in the South Pacific. Known for its dense tropical jungles, jaw-dropping beaches and lagoons, and production of vanilla and beautiful pearls, it's a bucket-list destination for many. To help you narrow down which of those breathtaking islands is worth the long plane ride and pricey lodging and food, we've rounded up the best places to visit in French Polynesia.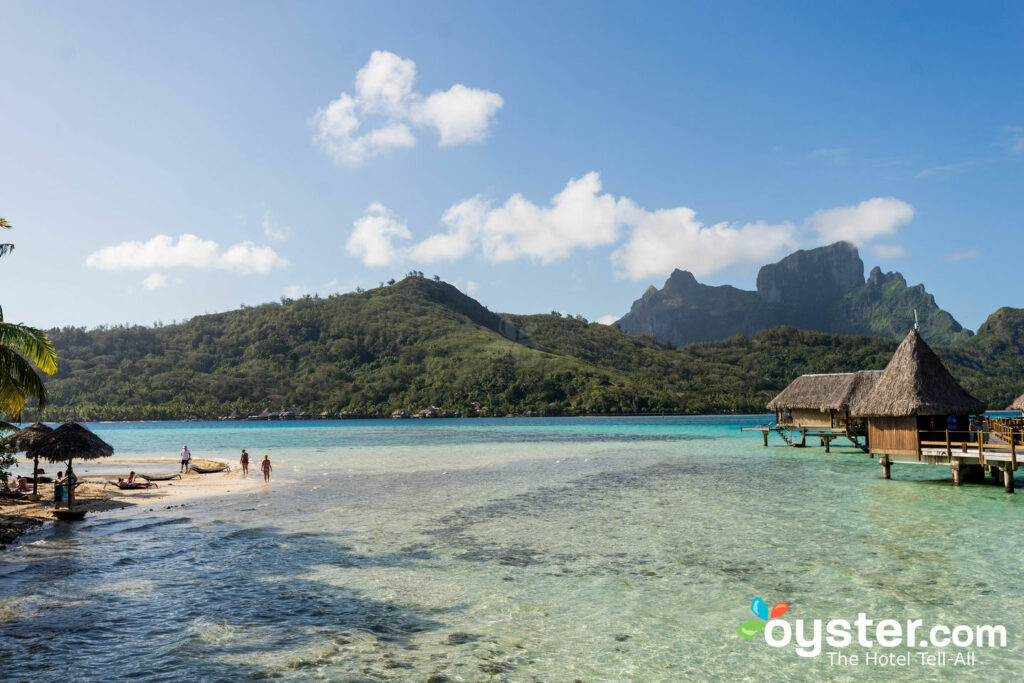 A famous honeymoon destination, Bora Bora is a stunning island known for its luxury resorts with overwater bungalows. Bora Bora is more popular than other islands in French Polynesia and can feel a bit touristy, but there's a reason it keeps drawing travelers. The turquoise water, coral lagoons, and 2,400-foot Mount Otemanu (an ancient volcano) create a picture-perfect backdrop for couples to have a romantic getaway. Travelers can stay on the mainland, though the only real beach here is the jaw-dropping Matira, located at the southern tip. Another option is to stay at a hotel on one of the surrounding private islands. Kayaking, snorkeling, and beachside lounging are all common pastimes at this 10,000-person island. Bora Bora Airport is reached via a 45-minute plane ride from Tahiti, or a 13-hour cargo ship ferry.
Our Bora Bora Hotel Pick: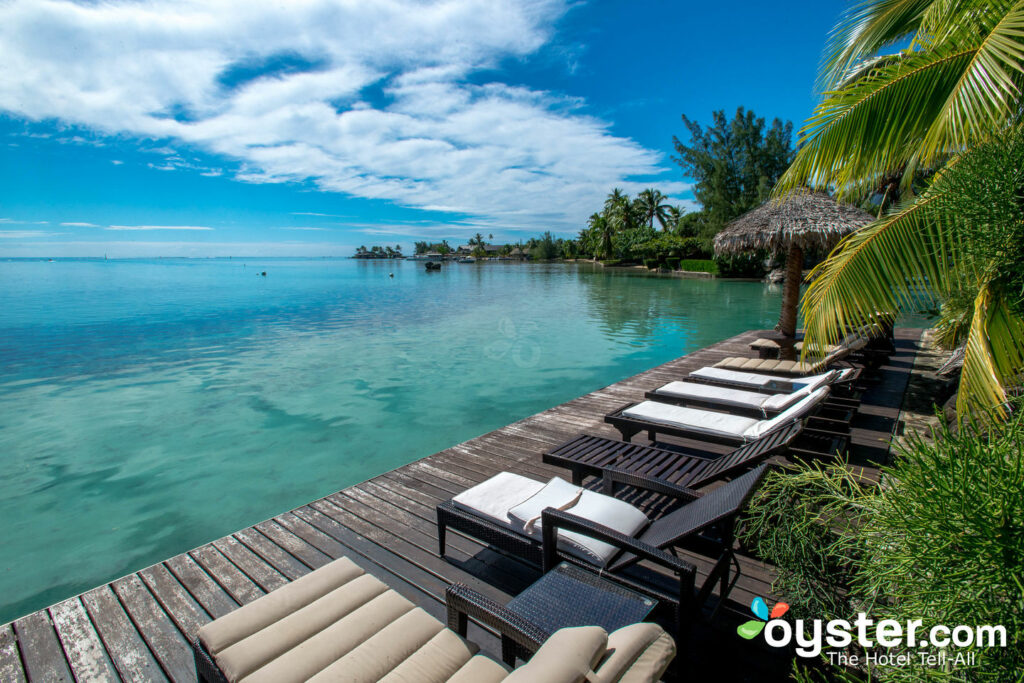 Far closer to Tahiti is Moorea, located a quick 15-minute plane ride or 30- to 40-minute ferry away. It also has swish hotels with overwater bungalows, sandy beaches abutting gorgeous blue water, and a lush mountain landscape for great hiking opportunities. Although Moorea's lagoon and water can't beat the beautiful shades of blue found in Bora Bora, the island is well-known for its presence of humpback whales. Peak whale-watching season is from mid-August through October, and travelers can book with one of the many companies that let visitors swim with the marine animals. Sharks, stingrays, dolphins, turtles, and coral are also all found here.
Our Moorea Hotel Pick: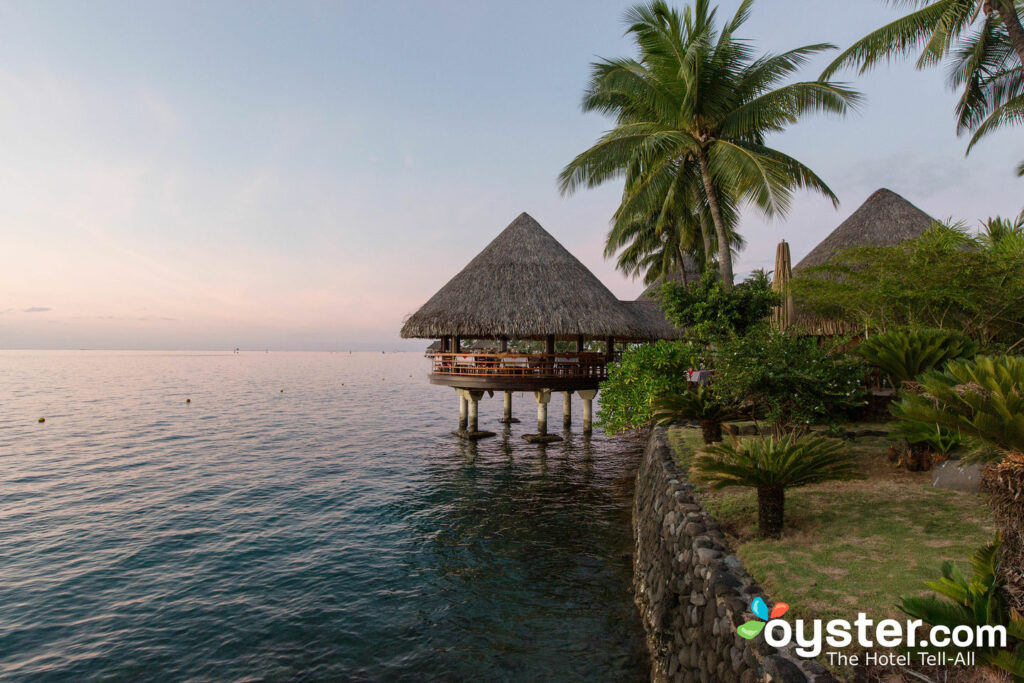 Anyone traveling by commercial plane to French Polynesia will have to touch down on the main island of Tahiti, which is home to the international airport. Although it has a lovely mountainous landscape and some pretty beaches, the vistas simply don't compare to other Society Islands. Nevertheless, it houses some lovely resorts and offers a great look at local culture, as most French Polynesian citizens — roughly 280,000 people — live in Tahiti. Visitors can explore the Municipal Market where handicrafts, fruit, and fish are sold, pop into museums dedicated to the region's famed pearls and local history, and stroll along the waterfront Bougainvillea Park. Be aware that many shops and restaurants are closed on Sundays.
Our Tahiti Hotel Pick:
Flights are 45 minutes from Tahiti to Raiatea, a lush, non-touristy island popular for yacht charters. The 12,000-person island has just a couple dozen lodging options, and none are chain-brand luxury properties. There aren't any real beaches here, so travelers will have to kayak or take a boat to a nearby motu (small island) to access one. Popular activities include hiking Mount Tapioi, with a summit that provides sensational views over the island and Bora Bora in the distance, trekking to scenic waterfalls, and simply driving the road the encircles the greenery-filled island. Other must-sees include the ancient Taputapuatea Marae and Arahurahu Marae, historic and sacred meeting grounds used by the Maori people. Finally, search for tiare apetahi, a rare hand-shaped flower that only grows on Mount Temehani in Raiatea.
Our Raiatea Hotel Pick:
A 40-minute flight from Tahiti, Huahine is a greenery-filled, largely undeveloped island with a population of about 6,300. With few hotel options and limited infrastructure, the island is often skipped by tourists. (There were only a handful of couples when we stayed at Royal Huahine.) However, it offers all the necessities for a South Pacific island getaway: soft sandy beaches, beautiful blue water filled with sea life and coral, and a mountainous jungle landscape dotted by coconut palm trees and vanilla plantations. Don't miss out on touring the multiple ancient ruins, feeding blue-eyed eels (sacred to locals), and if you're there in October, watching the start of the largest outrigger canoe race in the South Pacific.
Our Huahine Hotel Pick:
Rangiroa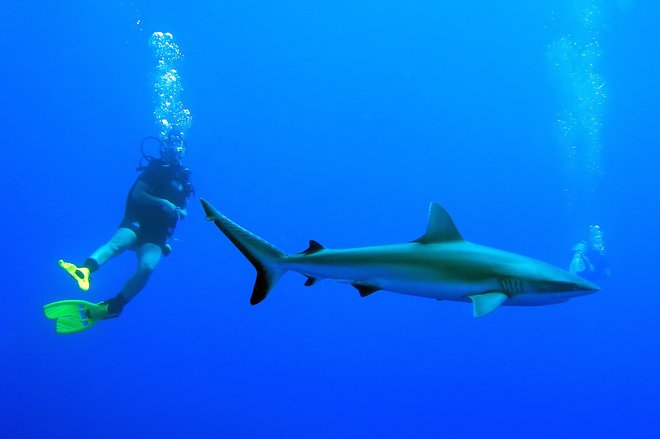 If the most alluring aspect of the South Pacific is the marine life, head to Rangiroa, best-known for its fabulous snorkeling and diving opportunities. Its variety of marine life and passes, where advanced divers can ride the currents and observe sharks, dolphins, stingrays, and turtles, make Rangiroa a premier diving spot. A striking departure from previously mentioned islands, this one has a flat landscape and a vast lagoon that could fit Tahiti in its entirety. The island is home to about 2,500 people, some restaurants and shops, a vineyard and winery, and an airport where planes fly to Tahiti in about an hour.
Our Rangiroa Hotel Pick:
You'll Also Like:
All products are independently selected by our writers and editors. If you buy something through our links, Oyster may earn an affiliate commission.