With beautiful beaches, lush rainforests, rugged volcanoes, and amazing hiking, surfing, and kayaking opportunities, Costa Rica was never going to remain a hidden vacation gem for long. A firm favorite with American tourists, the country combines unspoiled beauty and conscientious tourism. Costa Rica also has the hotel options to complement its natural landscape, with everything from sprawling beachside resorts to intimate, eco-chic properties. And while it's more expensive than most countries in Central America, it offers plenty of bang for your buck. To help you find the right property for the right budget, we collected five luxury hotels in Costa Rica and found their cheaper -- but similar -- alternatives.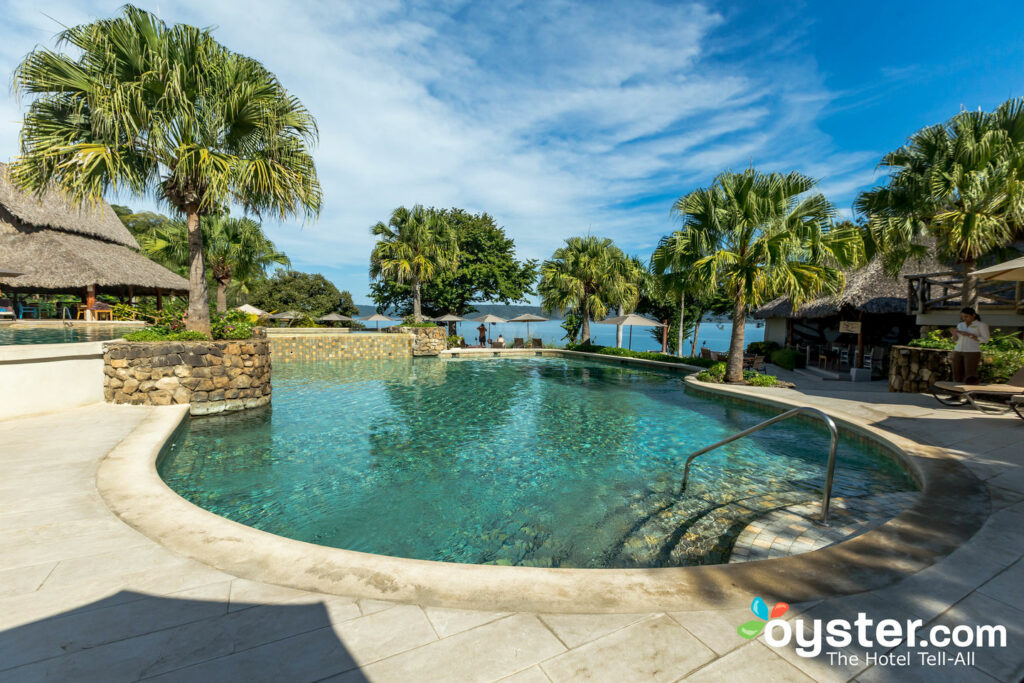 Located on the Gulf of Papagayo, this sprawling, adults-only resort features 202 rooms. It's so big, in fact, that guests have to rely on shuttle services to get around. There's plenty to see and do here, with the all-inclusive package offering a range of activities and entertainment options as well as food and drink options at the buffet and six a la carte restaurants (no reservations required). Guests are almost exclusively Western couples, ranging in age from younger newlyweds to retirees. Rooms are chic and elegant and come with large flat-screen TVs and Wi-Fi — so no off-the-grid expectations here. Along with the two-tier pool with a swim-up bar, the hotel has direct access points to the nearby beach.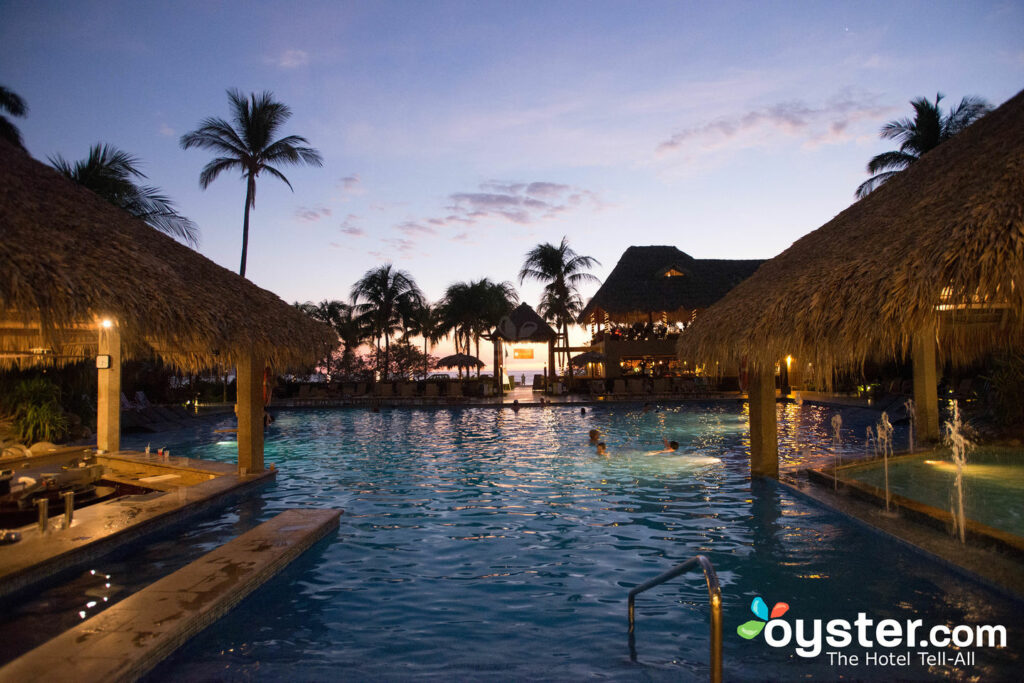 Located in the Guanacaste region, the Flamingo Beach Resort & Spa is a solid mid-range option that offers a variety of all-inclusive packages. Popular with families, there's a kids' pool for little ones — and a swim-up bar for adults. Looking to scuba dive? The resort offers on-site dive training, as well as other water sports. Rooms are simply furnished, but feature new flat-screen TVs, and most come with balconies or first-floor terraces that look out onto the gardens, low-lying mountains, beach, or outdoor pool (although some have views of the parking lot).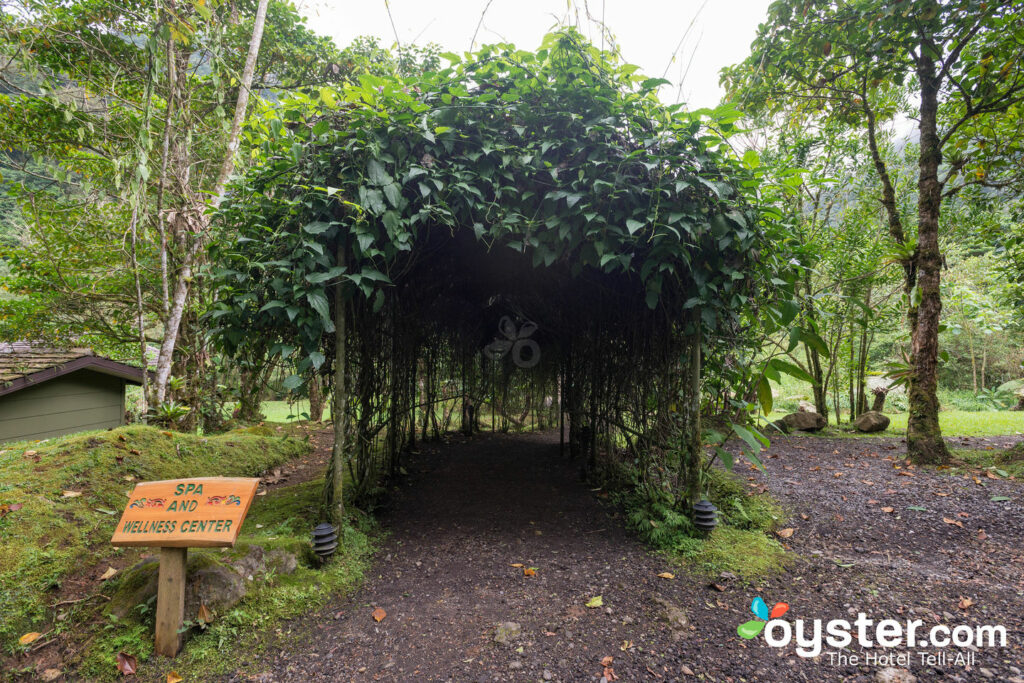 Relatively close to San Jose, El Silencio is situated in a remote valley adjacent to the Poas Volcano. The ideal escape for couples seeking a secluded, luxury getaway, this small hotel offers entry-level suites with spacious layouts and private decks with their own outdoor hot tubs. Villas upgrade to house-style layouts with full kitchens, multiple bedrooms, and wide decks. A range of outdoor opportunities like waterfall rappelling, zip-lining, and hiking is available at the adventure park. For more serene relaxation, there's a beautiful rainforest spa with an open-air yoga deck. The only downside? There's no pool.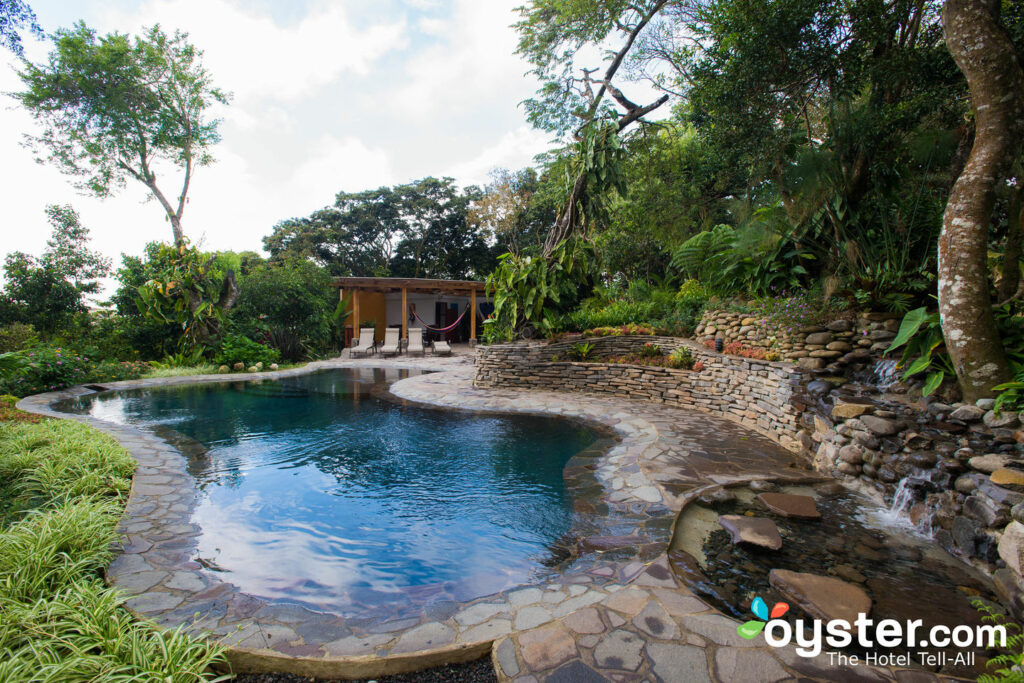 Located high in Monteverde's mountains, the Monteverde Lodge & Gardens offers a quaint, intimate escape from the hustle and bustle of the daily grind. Highlights include a pool with rainforest views, excellent local food in the resort restaurant, and an indoor butterfly garden. Each of the modern, bright rooms come with amazing jungle views, and higher category options have balconies. Pushing its eco-friendly focus, there are no TVs or air-conditioning in the rooms, encouraging guests to unplug. However, guests will find entertainment in the nearby Santa Elena, where shops and restaurants await. The famous Monteverde Cloud Forest Reserve is also close — approximately a 15-minute drive from the hotel.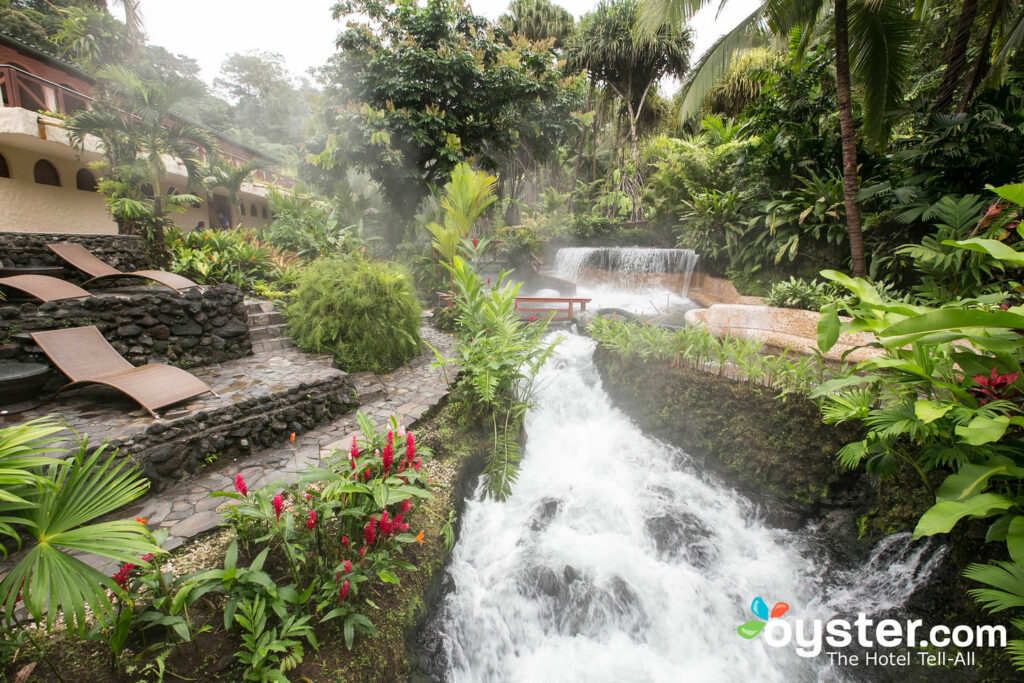 Surrounded by grounds with a healthy collection of hot springs, hidden hot pools, and waterfalls, Tabacon Grand Spa Thermal Resort in the Arenal Volcano area is as tropical as they come. The atmosphere here is definitely one of committed relaxation. Guests, including many honeymooners and couples, immerse themselves in the hot waters, take nighttime strolls through the jungle paths, or sidle up to the pool barn (without getting out of the water). However, despite its eco-friendly credentials, the modern, sophisticated rooms with rainforest views feature TVs, Wi-Fi, and air conditioning. Located in a remote spot on the west side of the volcano, the resort is also about a 20-minute drive from La Fortuna and other sights.
With similar access to natural hot springs, but a decidedly more laid-back vibe, the Hotel Borinquen Mountain Resort is a tranquil resort located high in the mountains of Rincon de la Vieja. Surrounded by lush wilderness, the serene atmosphere here is best enjoyed from the outdoor hammock on the private deck of the rustic-luxe casitas. In addition to the beautiful location and hot springs (which can occasionally smell like sulfur), guests come here for the array of outdoor activities. Zip-lining, horseback riding, water tubing, and hiking excursions are all available when you're tired of lazing in the large outdoor pool or spa.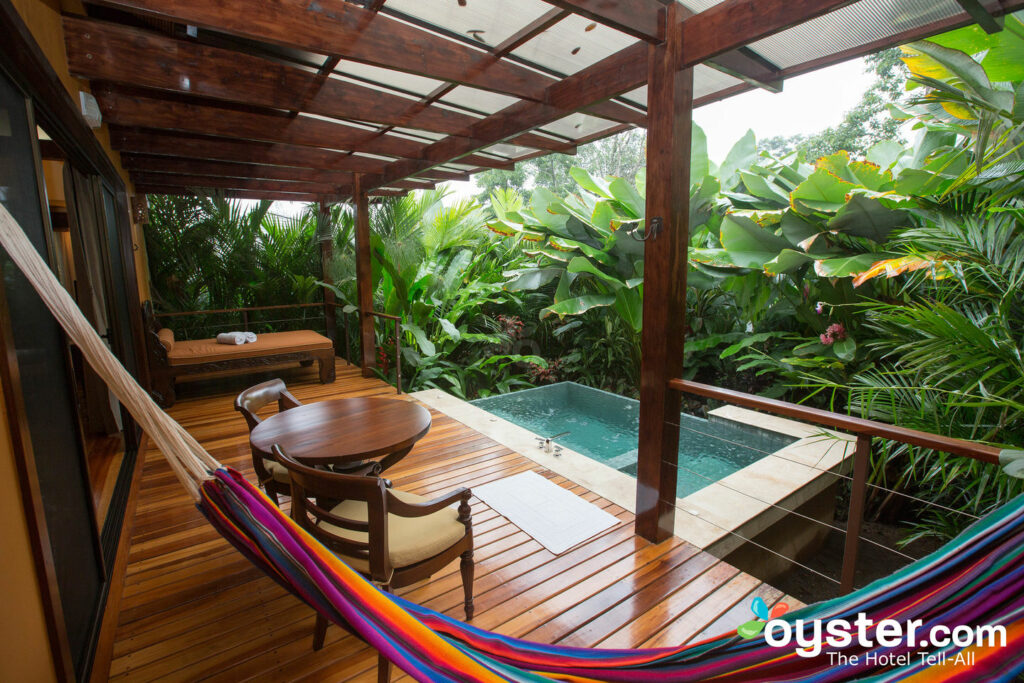 Luxurious in every way, the 16-room Nayara Springs is the top resort in the area for couples seeking romance and privacy — but who can do without volcano views. Bungalows have large decks with private hot spring pools, plus indoor and outdoor showers. Welcoming adults only, the hotel is all about indulgent pampering. Guests can relax in the chic pool, enjoy treatments at the spa overlooking tropical flora, take morning yoga classes, join in free Spanish lessons, or embrace their inner ornithologist during some bird-watching with the resort's in-house guide.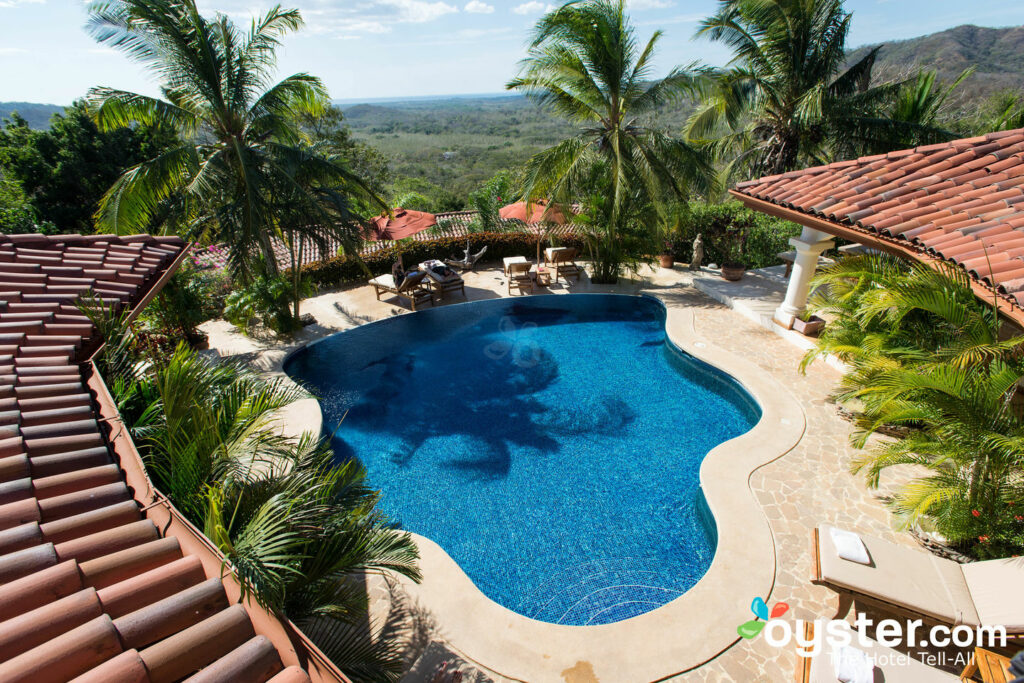 A tiny, adults-only boutique hotel set on 28 acres of mountaintop terrain, Los Altos de Eros feels almost as exclusive as Nayara Springs — with a much lower price. Despite its isolated location (expect to journey up a steep, rocky road), the one thing you don't get here is privacy. In fact, the hotel encourages a communal vibe among its guests, with meals served family-style. The spa is surprisingly large for the size of the hotel, and its entry features a 20-foot cascading waterfall that finishes in a series of small pools. The rooms follow the same design theme as the rest of the hotel, featuring marble floors, exposed wood ceilings, and artwork that reflects the romantic nature of the property.
Everything about Makanda by the Sea offers a wow-factor that eclipses almost any other hotel in Manuel Antonio. The lush rainforest surroundings and prime location high above the Pacific Ocean create the feeling of sleeping in a luxurious treehouse village. With no children allowed, the resort is geared towards couples, who will appreciate the two ocean-view infinity pools with hot tubs and drink service. Enjoy the sunset from the swim-up pool bar and dine on sushi without leaving the water. Rooms are chic and spacious and come with premium minibars and balconies with panoramic views. Prices at the hotel are high, but amenities like the chic spa with a luxe sauna and rainforest views make a difference.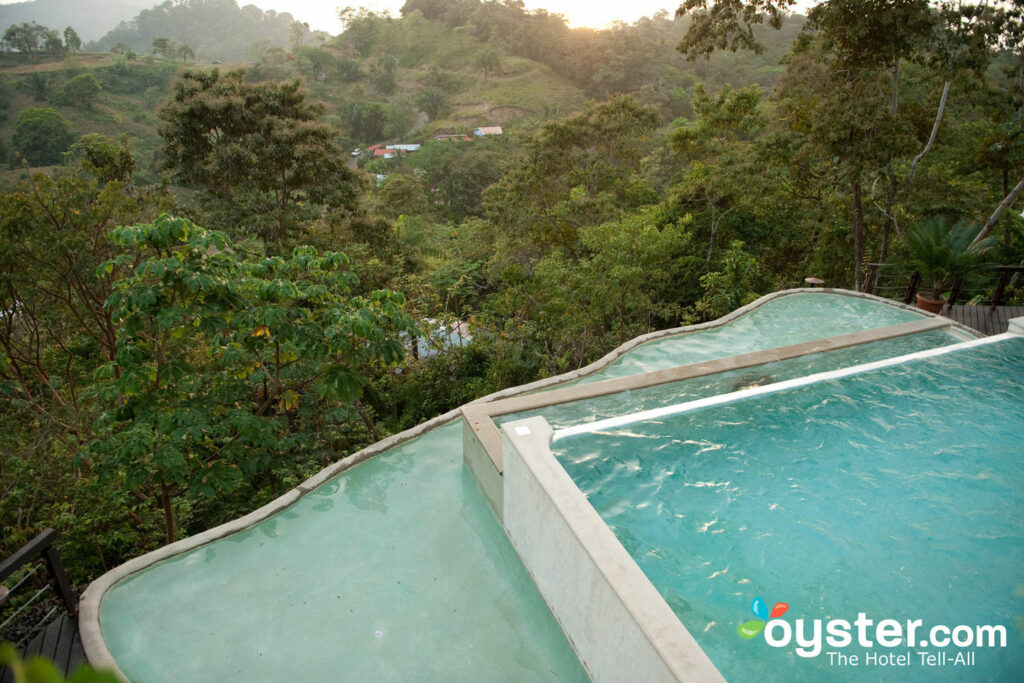 Another resort located on a hillside in Manuel Antonio, Gaia Hotel & Reserve offers a similar adults-only experience to Makanda by the Sea at a lower price point. Located on a 14-acre nature reserve, Gaia blends attentive service with complete privacy. Each of the rooms offer jungle or ocean views. The multi-level infinity pool has a swim-up bar and faces the ocean and jungle, plus there's an exceptional spa that offers pampering treatments featuring organic ingredients. Many of the spacious rooms also come with balconies or rooftop terraces and whirlpool tubs, as well as roomy living areas for romantic downtime.
Keep your skin and the earth safe on your next Costa Rican vacation with a reef safe sunscreen option from Mama Kuleana.
NOW WATCH: 8 Things You Need to Know Before Traveling to Costa Rica
You'll Also Like:
All products are independently selected by our writers and editors. If you buy something through our links, Oyster may earn an affiliate commission.