Every year, millions of visitors trek out to the eastern edge of central California to see the splendor that is Yosemite National Park. A UNESCO World Heritage Site, Yosemite is famous for its towering waterfalls, majestic granite cliffs, giant sequoia trees, scenic canyons, and wide-ranging wildlife. The summits El Capitan and Half Dome are among Yosemite's most popular sites, but there is so much more to discover. (Nearly 750,000 acres, actually.) And exploration methods in Yosemite -- hiking, biking, skiing, snowshoeing, driving, river rafting, horseback riding, rock climbing -- are nearly as vast as the national park itself.
What better way to end a day packed with outdoor activities than to soak in a saltwater hot tub, snack on fireside s'mores, or simply watch the sunset from your cabin deck? Here are the best places to stay for your great California adventure in America's third-oldest national park.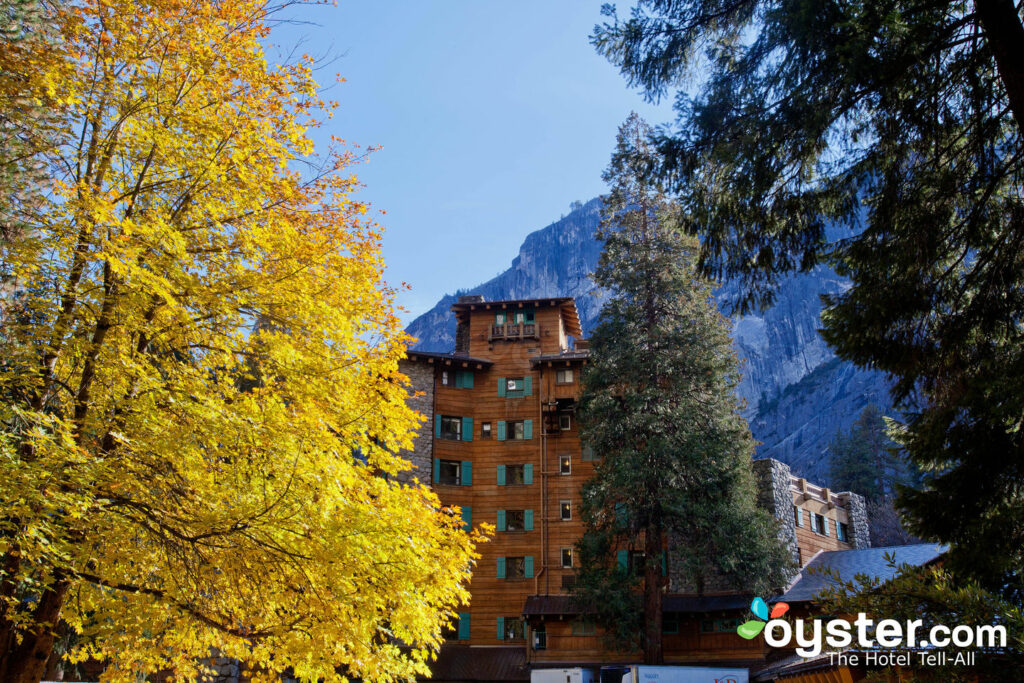 Let's start with the quintessential California mountain lodge. Nestled at the base of sheer rock face, the impressive stone-and-wood Majestic Yosemite Hotel is surrounded by dense pine and sequoia forests and clear streams. The popular summits El Capitan and Half Dome are about 10 to 15 minutes away by car and are visible from many of the 123 rooms. The iconic hotel is worth a stay for its Great Lounge alone, a stately space with a 24-foot ceiling and an enormous stone fireplace. A National Historic Landmark, the Majestic Yosemite Hotel (formerly known as the Ahwahnee) celebrates its 90th birthday this summer.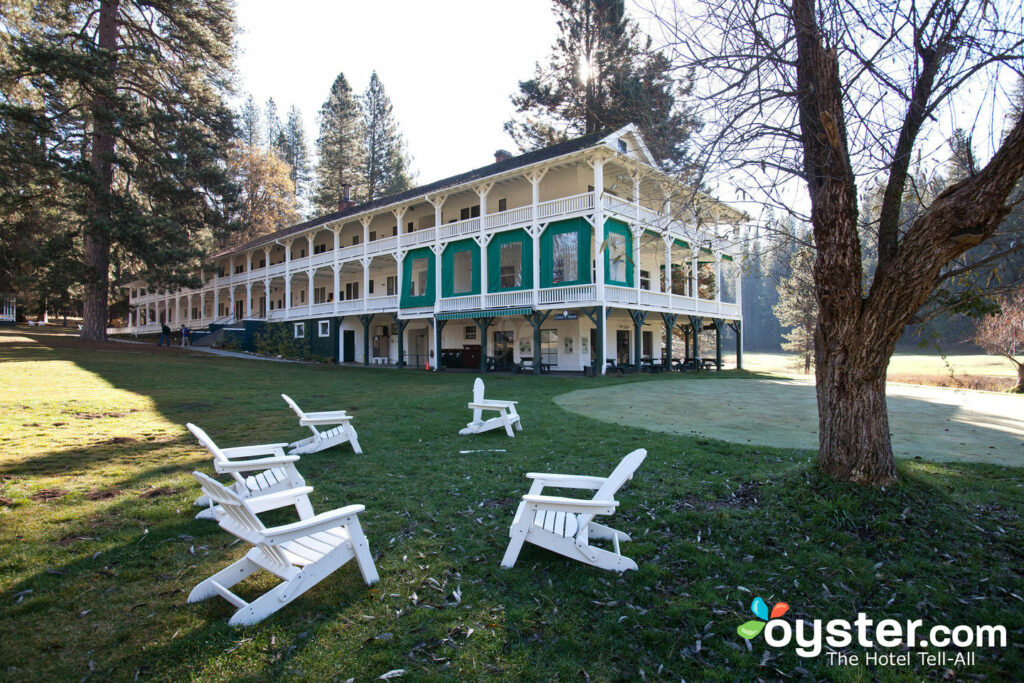 If you want your Yosemite trip to come with a hearty side of Americana-tinged nostalgia, book one of the 104 cozy and charming rooms at Big Tree Lodge (formerly the Wawona Hotel). Located between the Mariposa Groves and Yosemite Valley (a tourist hot spot), Big Trees is one of the oldest mountain resorts in California and a National Historic Landmark. The 1876 Victorian property feels like an adorably old-school East Coast establishment. It sits on a secluded patch of forested land with lovely streams; on-site activities include golf, tennis, stable rides, ranger walks, and snowshoeing, and there is an inviting front porch with Adirondack chairs for those who simply want to take in the beautiful views. Inside, patterned wallpaper and genuine antiques grace the rooms and common areas, including a sun room with a big stone fireplace. Staying true to its 19th-century roots, the hotel has no phones or TVs, but it does offer Wi-Fi in a few common areas. About half of the rooms have private bathrooms, and the other half share bathrooms that have outdoor entrances. Breakfast, lunch, and dinner are all served in Big Trees' dining hall, where antique chandeliers with dangling pinecones emphasize the rustic setting, and where live music is performed every evening.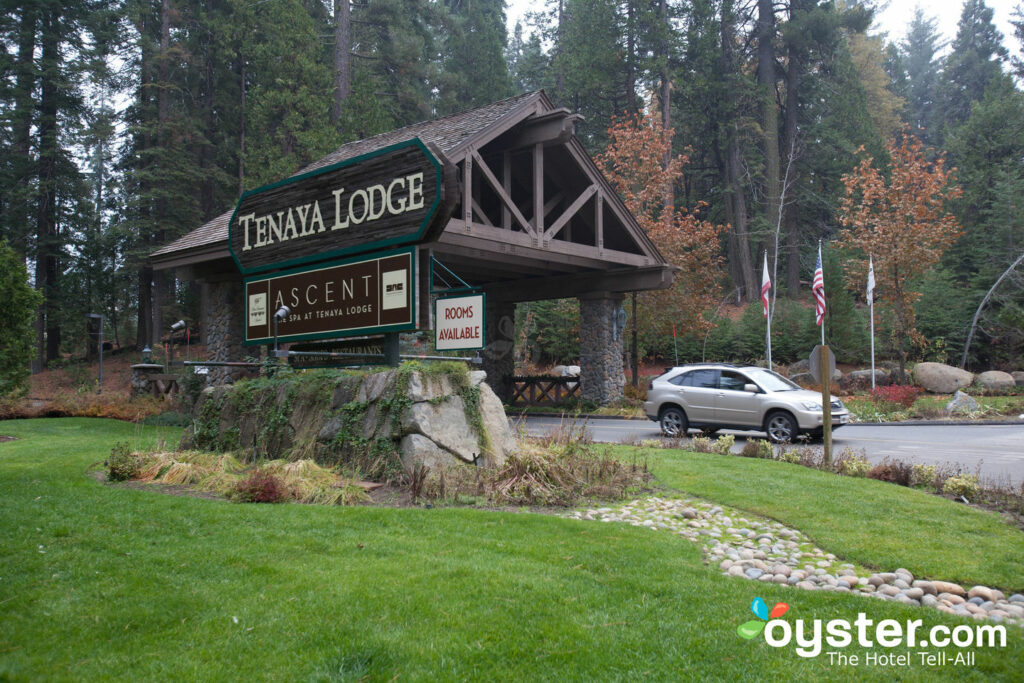 Tenaya Lodge is just two miles from Yosemite, in the small community of Fish Camp. It's a gorgeous spot on Highway 41, surrounded by the tall trees of the Sierra National Forest. The interiors of the lodge have a low-key hunting club thing going on: The large lobby has a soaring high-beam ceiling, an enormous stone fireplace, and leather couches and chairs just beckoning for a cuddle. Many of the rooms (some renovated in 2015 and 2016) are surprisingly contemporary when compared to the rustic reception and sport things like modern peek-a-boo bathrooms and granite countertops. Guests who are tuckered out from a Yosemite day lived to the fullest can refuel at Tenaya's three pools, posh spa, and five restaurants.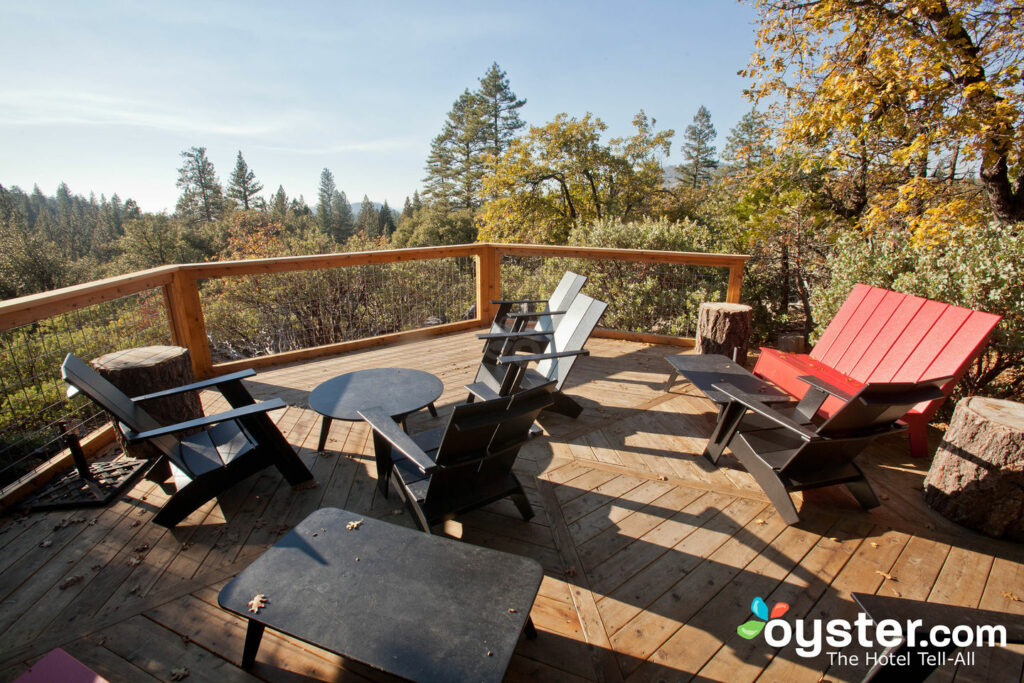 Evergreen Lodge is a serene and secluded cabin resort, located about a mile from the western border of Yosemite in the pine woods of Stanislaus National Forest — one of the country's oldest national forests. This is a place for nature lovers who are happy to trade phones, TVs, and reliable Wi-Fi for the serenity of the surrounding pine trees. That's not to say it's all peace and quiet all the time: A stay here can be as lively as you want it to be, with mountain bikes and snowshoes available to rent, seasonal activities like live music and campfire sing-alongs, as well as fly fishing, bocce ball, rafting, and horseback riding. Two recreational halls, a large outdoor pool and saltwater hot tub, and a cozy restaurant/bar with a fireplace provide plenty of common areas for socializing. Each one of Evergreen's 90 cabins is rustic and comfortable with a large private deck, Sirius radio, a coffeemaker, and a mini-fridge.
Yosemite Valley Lodge has a prime location in Yosemite Valley, within quick walking distance of the beautiful Yosemite Falls. Bobcats, mule deer, and blue jays are frequently spotted around the property, which has two-story timber-frame room buildings scattered about. Each of the 245 units has a mini-fridge, coffeemaker, and flat-screen TV. The rooms and public amenities — a coffee counter, gift shop, bike rentals, pool, lounge, tour desk, and amphitheater — are all perfectly fine, but the hotel's location in the heart of Yosemite Valley, just a short walk from the stunning Yosemite Falls, is without a doubt its standout feature.
Although the sun can be super hot in the day, Yosemite tends to cool down a ton when night falls. Whether you're sipping wine on the patio or roasting marshmallows around the campfire, bring along a warm cardigan to cover up in the chilly temps.
You'll Also Like:
All products are independently selected by our writers and editors. If you buy something through our links, Oyster may earn an affiliate commission.