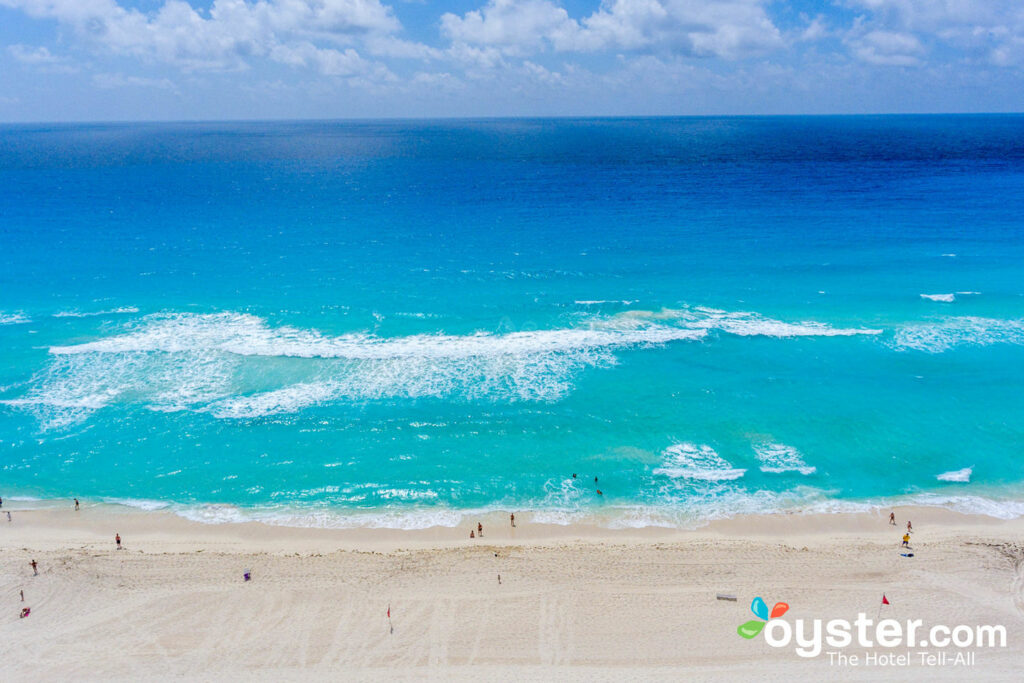 Encompassing some of the most popular destinations in all of Mexico, the Yucatan Peninsula is the area that separates the Gulf of Mexico from the Caribbean Sea. Home to Cancun, Isla Mujeres, and Tulum, the Yucatan is renowned for its stellar white-sand beaches, incredible Mayan ruins, and countless hotel options for travelers of all types. The large landmass and offshore islands can be daunting for travelers planning their getaway, so to help, we've rounded up the best things to do in Mexico's Yucatan Peninsula.
Swim With Whale Sharks Off Holbox Island
Offering a laid-back vibe, excellent kitesurfing conditions, few cars, and small hotel options stead of massive mega-resorts, Holbox Island (Isla Holbox) attracts travelers looking to relax. It's becoming more popular with each passing year, but fortunately, a less-than-convenient location requiring a two-hour drive from Cancun International Airport plus a pricey 25-minute ferry keeps many travelers at bay. The stunning whale sharks that migrate here from mid-May to mid-September are worth the journey alone. The gentle creatures can measure up to 45 feet, and travelers can book a tour that allows them to swim and snorkel alongside the animals. Tours generally cost about $150 and cover snorkeling gear, a bilingual guide, food — pick one with a ceviche lunch — and water.
Where to Stay:
Stay at an All-Inclusive Resort With a Swim-Up Bar in Cancun
Mexico has mastered the art of the all-inclusive resort — from quaint boutique options to family-friendly behemoths — and for travelers wanting to wash their cares away in a pool with a margarita in hand, there's no better spot than Cancun. The city has a plethora of all-inclusive resort options, but we recommend booking one that has an ocean-view pool with a swim-up bar, so you can take a dip, grab a cocktail, and view those famous white-sand beaches and turquoise waters without donning anything more than a bathing suit. Some of our favorites include the adults-only Hyatt Zilara Cancun, kid-friendly Paradisus Cancun, and party-focused Hard Rock Hotel Cancun.
You May Also Like: The Best Swim-Up Bars at All-Inclusive Resorts in Mexico
Where to Stay:
Experience Xcaret Park and Rio Secreto
One of the most popular attractions in Mexico, Xcaret Park is an eco-archaeological adventure park with underground rivers, a Mayan village, a kids' section with slides and tunnels, and much more. Just south of Playa del Carmen's center, Xcaret offers animal encounters, swimming in or rappelling down into a cenote (swimming hole), and raved-about Mayan evening shows. Neighboring Hotel Xcaret provides free admission and transportation to the one-of-a-kind park.
Although Xcaret has its own cenotes and rivers, most travelers agree they don't quite compare to nearby Rio Secreto, a breathtaking system of underground rivers and ancient caverns. Visitors hike and swim their way through the underground complex, between striking stalagmites and stalactites.
Where to Stay:
Go on a Yoga Retreat in Tulum
Tulum is known for its eco-friendly customs and hippie-chic style, making it the preeminent spot for a yoga retreat in Mexico. Yogis can spend their days practicing yoga poses at their bohemian boutique hotel, walking barefoot along the sand, and eating at one of the many organic and raw food cafes serving up acai bowls and matcha lattes. Yoga retreats are held constantly at various hotels in town, but we recommend finding one at the Maya Tulum Resort, which has a beautiful beachfront setting, two yoga halls and a garden labyrinth, a spa, and no in-room Wi-Fi for a completely unplugged escape. The upscale Be Tulum Hotel and adults-only Beach Tulum are also great options.
Where to Stay:
Climb the Mayan Ruins of Coba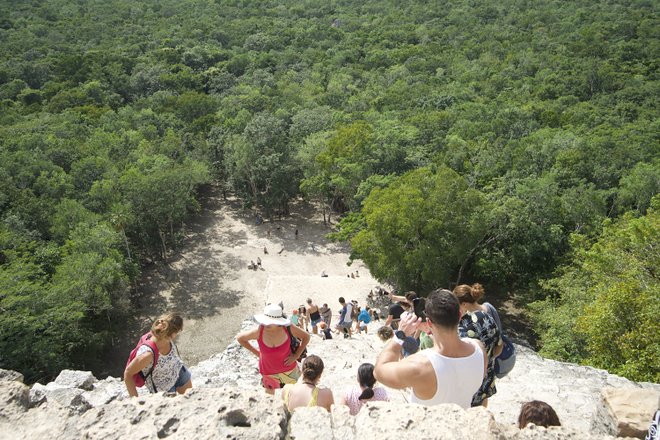 There no denying that Chichen Itza is the most popular Mayan ruin in Mexico, followed by those in Tulum. The former is the largest and best restored, Tulum offers a unique ocean view, and Coba provides a less touristy experience. Not only does Coba receive far fewer tourists each day, it's the only one of the three mentioned that can still be climbed today. And once visitors climb the 120 steps to reach the 137-foot peak, they're rewarded with a stunning panoramic canopy view. Also on the plus side, vendors hawking colorful dresses and souvenirs are kept outside of the ruin complex, giving the space a more authentic and peaceful feel. Coba is about a 45-minute drive inland from Tulum.
Where to Stay:
Snorkel or Scuba Dive in Cozumel
A 45-minute ferry ride from Playa del Carmen, Cozumel is an island popular with cruise ships and families. It also happens to be one — if not the — best spot for scuba diving and snorkeling in Mexico's Yucatan region. Direct flights are available to Cozumel from some U.S. cities such as Miami and Dallas, and hotels run the gamut, from upscale all-inclusive resorts to budget-friendly boutiques. Travelers wanting to snorkel can book a guided catamaran tour that includes two stops at stellar reefs filled with colorful fish, margaritas and guacamole, and gear. Scuba diving is available from multiple operators, and tourists interested in spotting a bull shark should go between November and March in particular.
Where to Stay:
Go on a Street Food Walking Tour in Merida
On the opposite side of the Yucatan Peninsula is the colonial town of Merida. For travelers who want a touch of the culture and food scene found in cities such as San Miguel de Allende, as well as easy access to beaches, Merida offers a stellar compromise. Its city center has historic cathedrals and colorful buildings, excellent contemporary art and cultural museums, and a plethora of mezcal bars alongside praised restaurants serving Mexican, Asian, Italian, and Latin fare. The compact town and gastronomic scene makes it an ideal locale for a street food walking tour, where travelers can taste Yucatan specialties such as empanadas, cochinita pibil (slow-roasted pork tacos), panuchos (fried tortillas stuffed with black beans), and ceviche. Merida is a three-hour drive from Cancun International Airport, plus it has its own airport.
Where to Stay:
You'll Also Like:
All products are independently selected by our writers and editors. If you buy something through our links, Oyster may earn an affiliate commission.