Sometimes, it's just easier to choose a name brand hotel over an independent hotel -- especially when visiting an unfamiliar destination. When you have to research flights, restaurants, entertainment, and transportation options, it's often more simple to just go with a name you already love and trust. Which is why it's so disappointing to show up to a chain hotel and find that the room and features don't live up to expectations set up by past hotels you've visited under the same name. #frustrating. The unfortunate truth is that even luxury brand hotels have different price points, aesthetics, and renovation cycles. Here, we picked out some of the worst and best rooms and features from Four Seasons around the world that left us wondering, "Is this really the same brand?"
The Indoor Pool
An indoor pool is a luxurious feature, especially in a crowded and often chilly city like San Francisco, but the pool at the Four Seasons Hotel San Francisco looks more like a high school swim facility than a place we'd want to unwind after a day of sightseeing. Low ceilings, dim lights, and limited seating on white plastic chairs don't add any appeal. Bins of pool noodles are fun for kids, but where are the towels?
Meanwhile, across the country at the Four Seasons Hotel New York Downtown, the 75-foot indoor lap pool is a perfect 10. Plush sun loungers covered in thick towels and living room-style seating line the pool deck, while a painted sky mural and large windows keep the space bright. Pool steps are blocked off by a wall, so lap swimmers won't be disturbed by anyone entering the pool. Towels and magazines are available for self service and there's a lifeguard on duty. The best feature is the adjacent steam room for a spa-like experience.
The Room
We hate to say it, but: yawn. And this is a suite! The Central Park Suite at the Four Seasons New York is perfectly lovely and perfectly forgettable with a simple neutral color palette and blond-wood furniture that don't pay any style homage to the iconic city and hotel surroundings. At this price range and pearl level, we'd expect more from a Four Seasons' suite than just a large seating area and flat-screen TV. Though the views of Central Park are pretty good, they'd look better from a private terrace.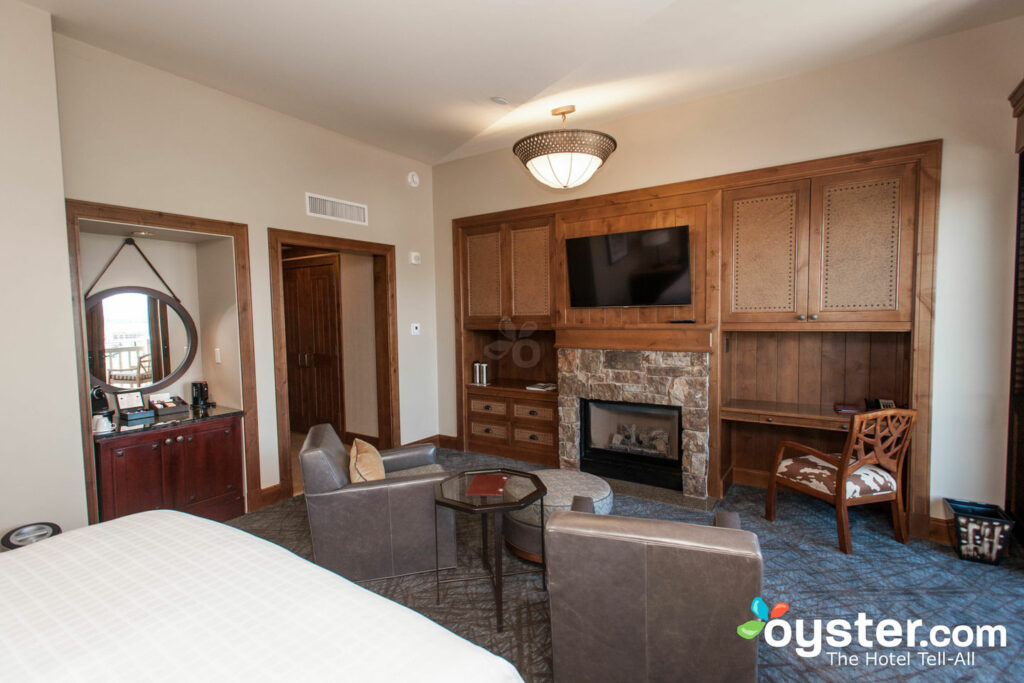 Over at the Four Seasons Resort and Residences Jackson Hole, even the entry-level rooms come standard with a gorgeous gas fireplace and splashes of local color, like cowhide-print desk chairs, leather inserts on built-in desks, and (in most) furnished balconies that overlook either the ski run or the outdoor pool. Humidifiers and Nespresso machines are nice touches for the mountain setting.
The Room — Part 2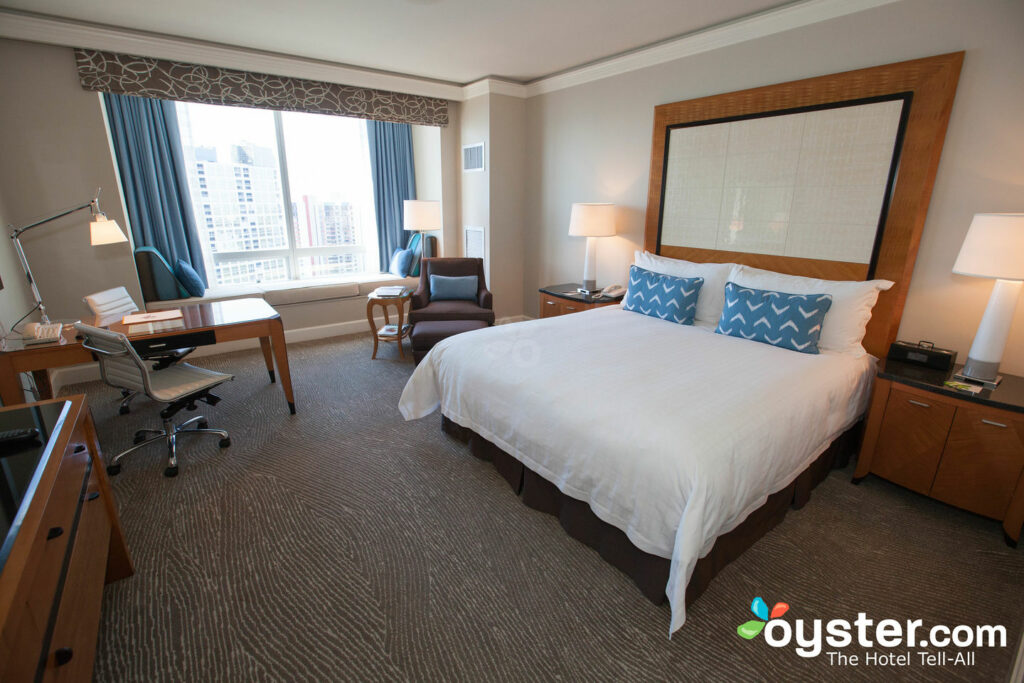 Apart from the occasional dash of blue in the curtains and throw pillows, you'd never guess you were anywhere near the ocean or vibrant city of Miami in the Premier Bay View King Room at the Four Seasons – Miami. In fact, from the dated blond-wood furniture and almost complete lack of artwork, you might think you were staying at just any run-of-the-mill airport hotel. A built-in window seat and separate soaking bathtub do add to the wow factor, but we'd definitely spend most of our time by the much chicer outdoor pool.
Rooms get much more tropical and luxurious at the Four Seasons Hualalai. Each room is part of an intimate two-story bungalow and is decorated to make it obvious you're in Hawaii. Units come with custom bamboo furniture, locally inspired artwork of hula dancers, and beachy touches like coral-shaped lamps and floral-print lightweight robes. Sliding wood doors lead to private lanais set with beautiful patio furniture.
The Arrival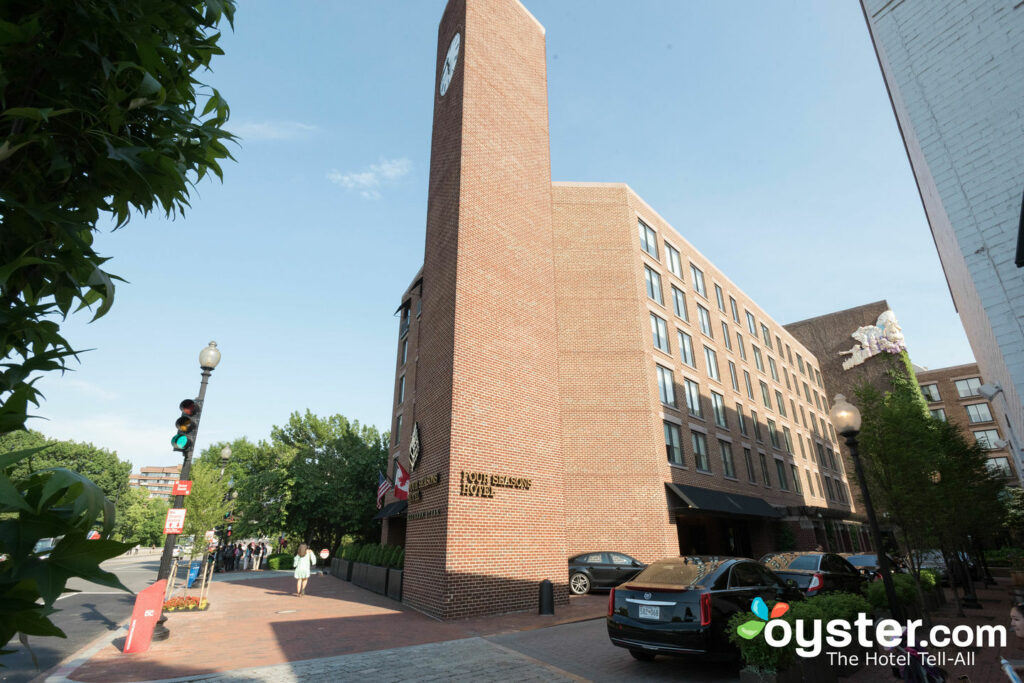 First impressions count. Unfortunately, the exterior at the Four Seasons Washington D.C. doesn't count for much. The simple brick building offers little more than a clock tower and rows of windows. It'd be easy to walk past the entrance and never think: this is a luxury hotel.
Four Seasons Resort Nevis knows how to make an entrance. Guests are met at the airport and ushered onto a private yacht for an unforgettable start to a truly five-pearl vacation that starts at the dock.
The Pool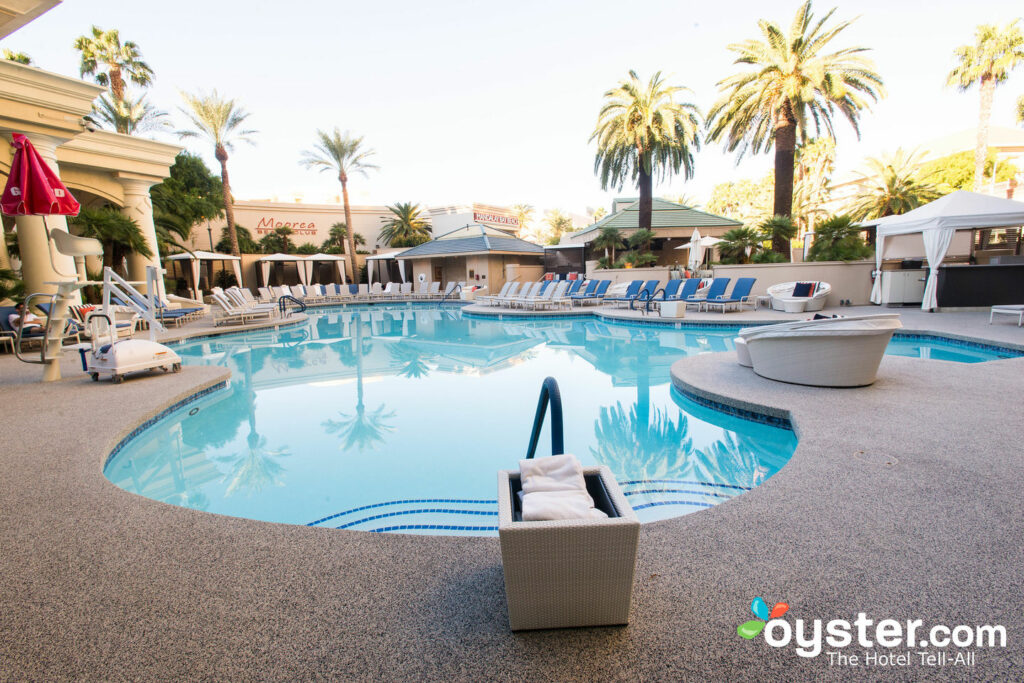 Yes, the Four Seasons Hotel Las Vegas is located in a desert — but that's no excuse for a blasé pool surrounded mostly by concrete. A handful of circular daybeds and a water feature spice things up a bit, but we're disappointed by the small size and overall lack of panache from a space that's usually a major part of a guests' visit in a city that's known for being over-the-top.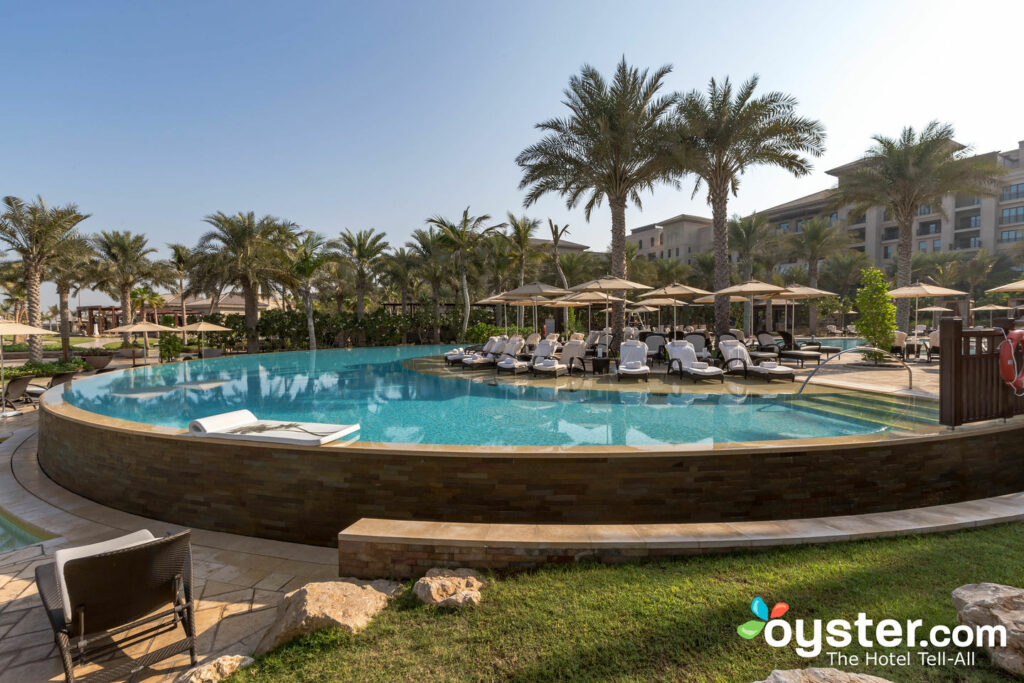 The Four Seasons Resort Dubai at Jumeirah Beach also has a desert location, but really ups its game with pool offerings. There are three pool complexes here: one outdoor pool for adults, one activity pool for families, and one indoor pool (with regular hours for women only) and each is beautifully landscaped and maintained. Water, frozen treats, and sunscreen by the pools are free and guests can borrow floating rafts to catch rays in the water or order floating buckets of Champagne.
The Spa
This is not a room where we would want to disrobe, let alone relax. It's downright clinical in the treatment rooms at the Four Seasons Hotel Singapore's spa. Basic wood cabinets, green tile floors, and a dingy wall hanging do very little to make the space welcoming.
Book us a massage at the spa at the Four Seasons Punta Mita. The contemporary treatment room truly sets the stage for relaxation with wood candle holders built into the wall, an enormous in-room soaking tub, and a private courtyard set with a sun lounger for relaxing after a treatment. Sprinkled rose petals dial up the luxury factor and likely smell incredible.
The View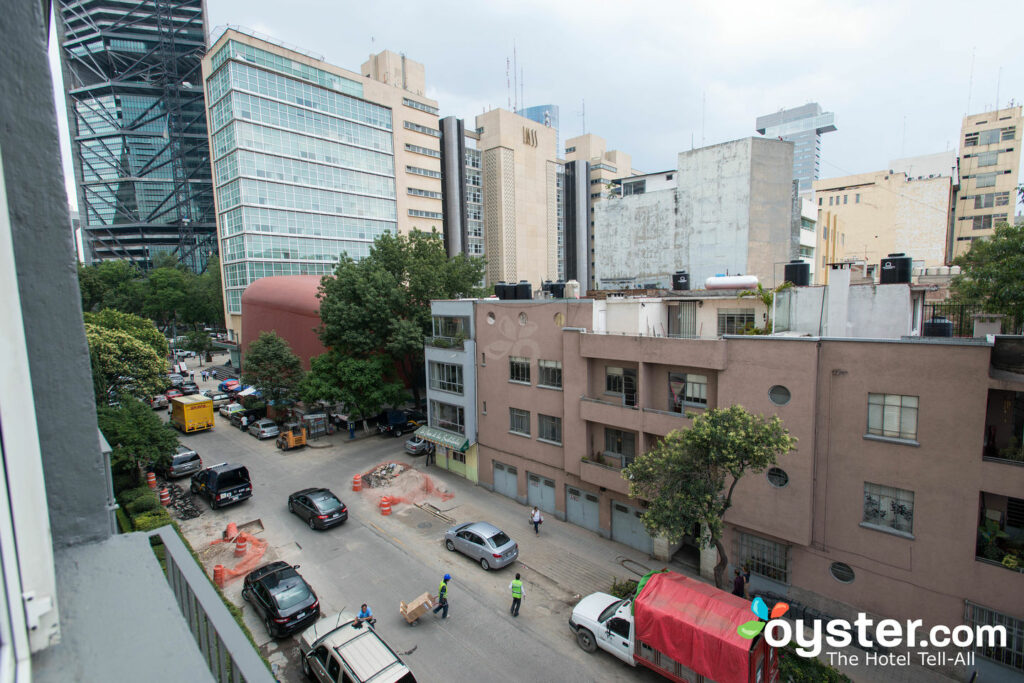 City hotels can often struggle with offering incredible views from every room — they can't control zoning laws or geography. But, the views from some of the suites in The Four Seasons Mexico City would encourage us to keep the blackout curtains closed. Who wants to look at street construction and fading apartment buildings from a luxury hotel room?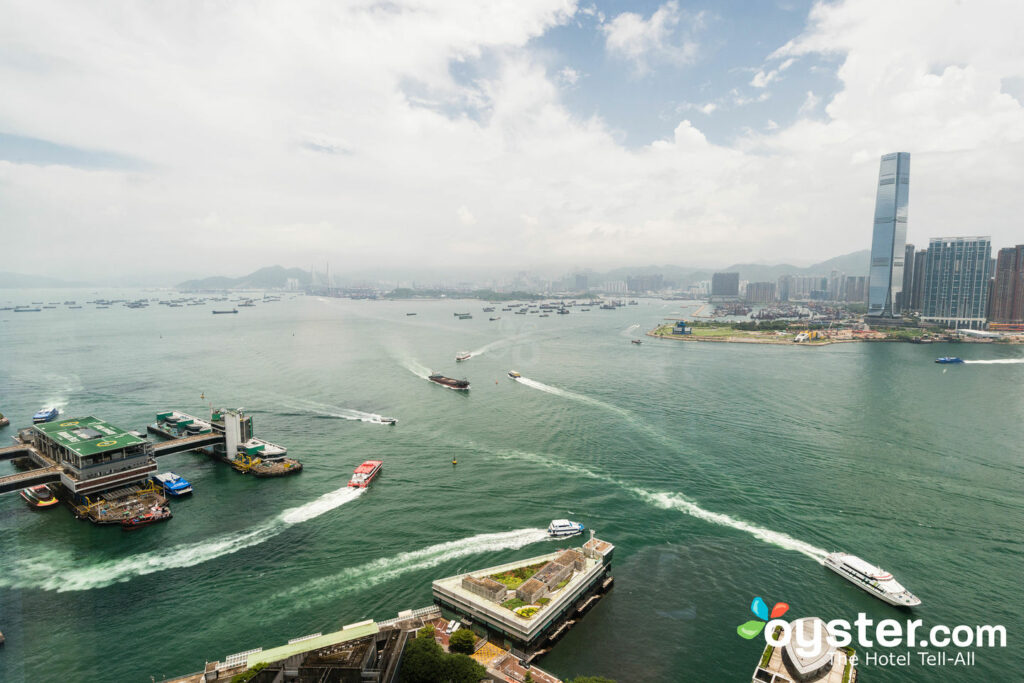 Views of Hong Kong's harbor from The Grand Harbour View Suite at the Four Seasons Hotel Hong Kong are more like it. The working harbor provides an almost nonstop moving display of ferries, cargo ships, and luxury yachts.
The Bathroom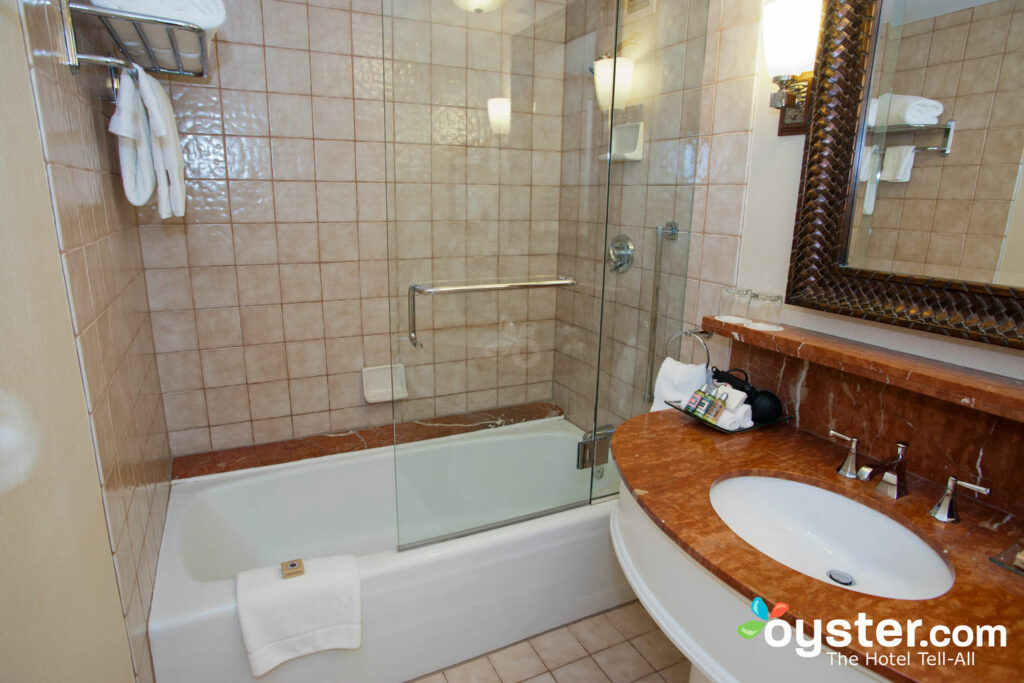 It's almost unheard of for any room level at Four Seasons to have a shower/tub combo, but that's what you'll find in the Lake-View Room at the Four Seasons Austin. The toilet is unfortunately placed right next to the single sink that doesn't offer much vanity space.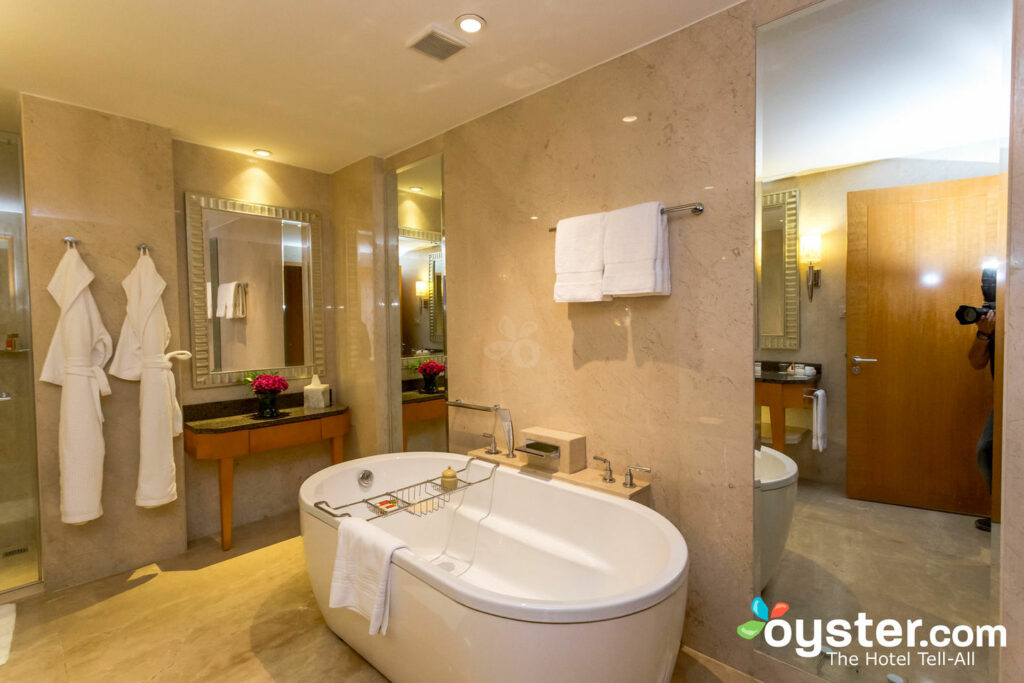 Marble bathrooms have both soaking tubs and separate walk-in rainfall showers at the Four Seasons Hotel Mumbai. Bathrobes, honey and vanilla scented toiletries (a deviation from the chain's usual L'Occitane products), and hairdryers are provided. This is the bathroom we're expecting to see at a Four Seasons property.
The Fitness Center
TechnoGym equipment with individual TV screens are a nice touch in the fitness center at the Four Seasons Seattle, but machines are jammed together in a tight row, and low ceilings add to the cramped feel of the space. Overall, there's little about the gym that would encourage us to extend a workout.
The gym in the Four Seasons Seychelles is a design dream. Exposed stonework and woodwork complement the look from the adjacent spa, and long narrow windows let in light, without letting in extra heat. TechnoGym equipment, fresh apples, iced tea, and a Nespresso machine are modern conveniences.
The Beach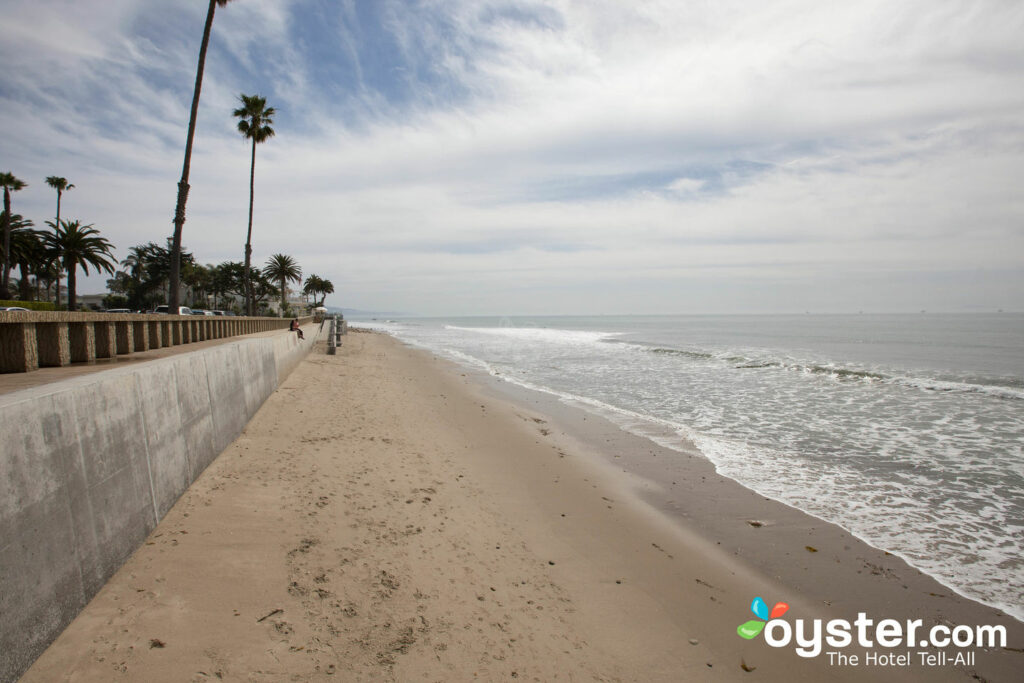 It's not really the Four Seasons Resort The Biltmore Santa Barbara's fault that city laws won't allow hotel sun loungers or facilities on the beach, but it can make for a disappointing dose of reality for guests who planned on spending their vacation on the sand. The beach here is best for a long walk or wading in the water.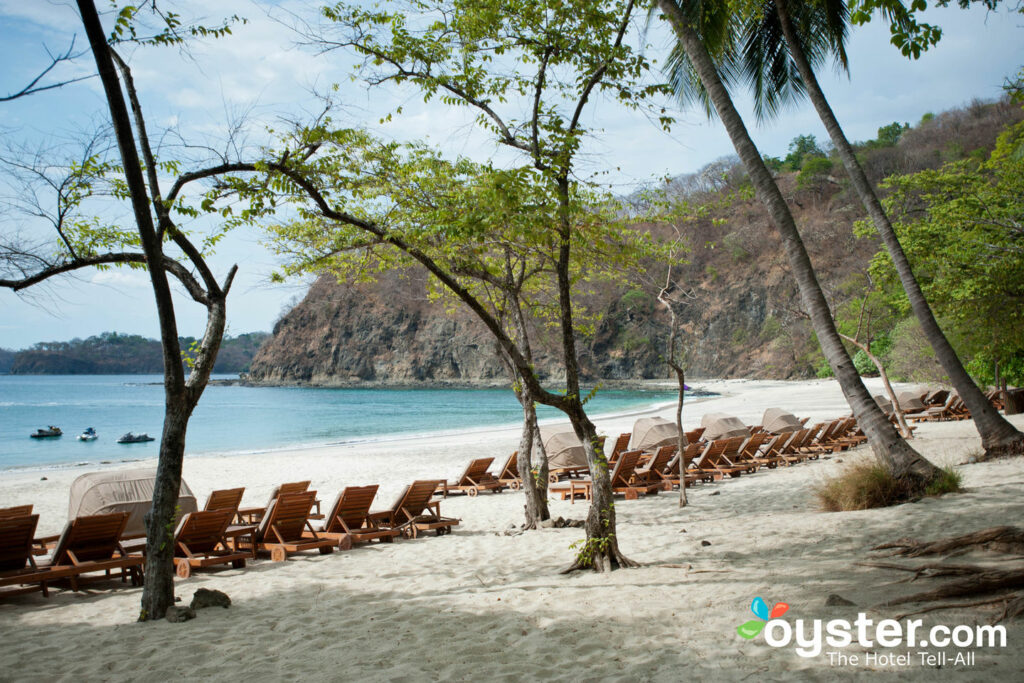 Four Seasons Resort Costa Rica at Peninsula Papagayo offers two beaches. Playa Virador is on the Pacific Ocean, and has beautiful white (and some gray) sand and beautiful sunsets. The waves are gentle enough for safe swimming and there's drink service. Busier Playa Blanca faces the bay and offers food and drink service directly on the sand. There's also a water trampoline and activities desk for kayaks and paddleboats. Both beaches have self-service stations with ice water, sunscreen, and towels.
The Lobby
Gorgeous floral displays don't hide the fact that the lobby at the Four Seasons Sydney really needs a refresh. Boxy brown leather club chairs, shiny tile floors, and lack of natural light show the age of the space, originally built in 1982. It doesn't look like much has changed since.
Four Seasons Hotel Guangzhou was built in 2012, and the bright and airy lobby manages to look like a contemporary art museum with a white color palette, see-through spiral staircase, and massive lipstick-red sculpture. Islands of futuristic-style chairs and potted plants warm the lobby up, and invite guests to linger.
The Whirlpool
Though the pool area at the Beverly Wilshire Beverly Hills – A Four Seasons Hotel is beautifully decorated with Spanish accents and has a lovely outdoor restaurant, we're not sure why this tiny whirlpool was added to the design. It doesn't look like more than two guests could sit comfortably in the shallow water, and they'd definitely have to avoid knocking their knees together — not very relaxing.
The ocean-facing whirlpool at the Four Seasons Maui provides ample space to spread out and relax between dips in the pools or ocean.
You'll Also Like:
All products are independently selected by our writers and editors. If you buy something through our links, Oyster may earn an affiliate commission.