As fall approaches and the sun starts setting earlier each day, we're already thinking about what destinations are best for getting our necessary dose of Vitamin D. European countries aren't often considered the sunniest spots, but there are certain cities that are better suited for avoiding the dreaded seasonal affective disorder. We consulted the stats at Current Results, which ranked European capitals and cities with over one million people by the average annual hours of sunshine they receive. While this limits smaller cities from the list, all of these locations make for great travel spots and jumping off points for nearby destinations when you're looking to catch some rays.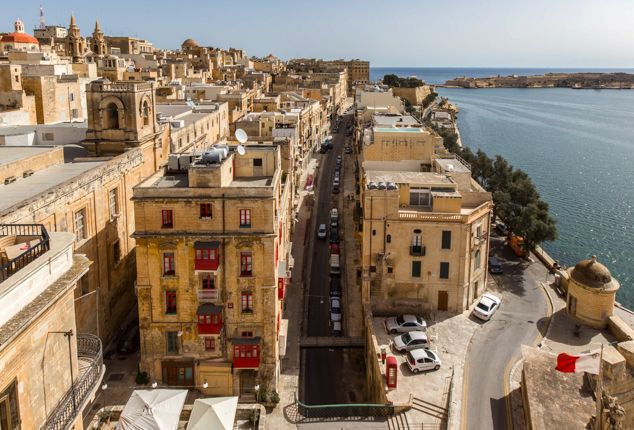 Taking the number one spot is Valletta, the capital of the small island country of Malta. With an average of 2957 hours of sunshine per year, Valetta is not just a great pick for sun-seeking travelers. Founded in 1565 as a refuge for soldiers returning from the Crusades, the city is packed with history and protected by fortified city walls. Baroque architecture is on display throughout, particularly at the 16th-century St. John's Co-Cathedral, which houses a Caravaggio painting. The widespread Mediterranean views, fine-dining restaurants, and array of museums add to its appeal.
Hotel Pick:
Set a two-hour drive west of Saint-Tropez, Marseille is a port city along the Mediterranean Sea in southern France. It's the second-largest city in France, after Paris, and was the European Capital of Culture in 2013. The boat-filled port is certainly the heart of the city, but its historic sites like the Basilique Notre Dame de la Garde, gorgeous national park, and stretches of beach are all worth a visit. Ride the Big Wheel Marseille (Ferris wheel) in the Old Port area for lovely vistas.
Hotel Pick: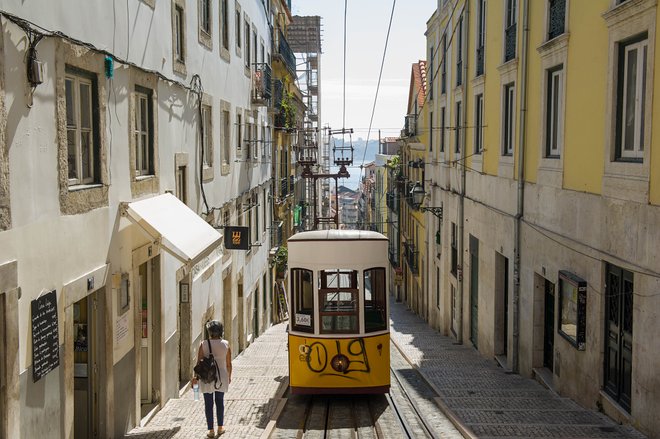 The charming and historic capital of Portugal, Lisbon is the third-sunniest spot in Europe. It's built on seven hills, which can make getting around difficult, but views of the red-tiled roofs and ocean are beautiful. Colorful buildings, cobblestone streets, historic architecture, and trams at every turn are visually stunning, and a plethora of museums, excellent shopping, and an artsy vibe mean visitors are never in short supply of activities. It's also often regarded as one of the liveliest nightlife spots, with a visible LGBT presence.
Hotel Pick: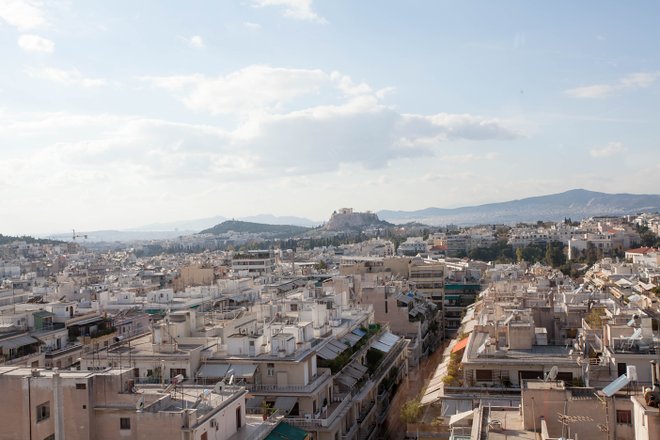 One of the world's oldest cities, Athens is seeped in history — including the iconic Acropolis, Parthenon, and Hadrian's Library ruins. It also happens to receive an average of 2771 hours of annual sunshine. Exceptional architecture and museums make this a must-visit for many travelers, as do buzzing nightlife, the Monastiraki flea market, and delectable cuisine. Although the city and country were hit hard by the economic crisis, and pollution and tourists are downsides, it's still a popular destination for a reason. The Greek islands of Santorini and Mykonos also receive a lot of sun and are well worth adding to an itinerary.
Hotel Pick: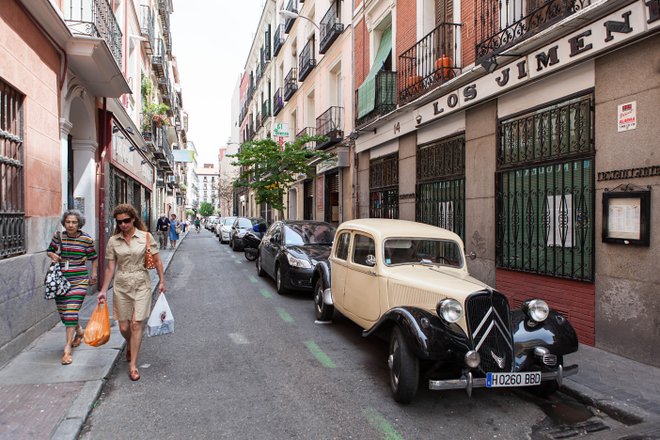 Set in central Spain, the capital city of Madrid is overflowing with a mix of historic and modern attractions. World-class museums like the Prado and the Reina Sofia, greenery-filled parks, striking architecture, and open-air markets selling antiques and other goods are just some of the alluring points of interest here. Football fans will likely want to add a visit to Santiago Bernabeu Stadium, home of the Real Madrid team, while foodies can sample everything from cheap street eats to fine-dining tapas fare. Nightlife is exceptional here (though be aware it starts very late), and evenings are often capped with the famous churros and chocolate at Chocolateria San Gines.
Hotel Pick: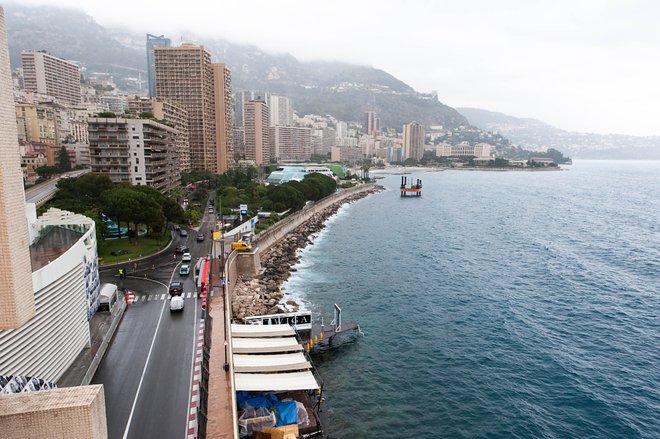 The tiny city-state of Monaco is near the France and Italy border on the French Riviera. Known for wealth, travelers here can expect to see a yacht-lined harbor, the opulent Prince's Palace of Monaco (the official royal residence), and people dressed to the nines at the famed Monte Carlo Casino. The prestigious Monaco Grand Prix occurs here, and visitors can also spend their days exploring the beach, opera house, Japanese Garden, and chandelier-clad Le Metropole Shopping Center.
Hotel Pick: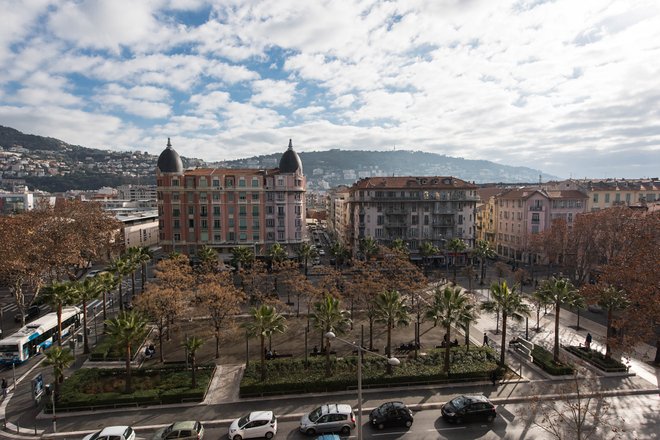 Just over a 30-minute drive from Monaco is the lovely seaside city of Nice, France. With its mild climate, it became popular as a winter escape for Europe's elite in the 19th century, but remains a year-round travel destination today. The beaches are lovely, albeit pebbly, and its long history of attracting artists is commemorated at museums showcasing work by Henri Matisse and Marc Chagall. Exploring the old town, walking the waterfront Promenade des Anglais, and taking in the breathtaking view from Castle Hill are all popular outings.
Hotel Pick:
8. Tirana, Albania
Sitting northwest of Greece is Albania's capital of Tirana, with a population estimated to be around 475,000 and 2544 hours of sunshine on average each year. The city has a storied past, from its founding by an Ottoman general to its 45-plus years under a Communist dictator, but while remnants remain, Tirana is much different today. The city is abuzz with brightly and artfully painted buildings, hip bars, and fine-dining eateries, plus several excellent museums to learn about its past. East of the city is Mount Dajti, and a cablecar can be taken to the top in 15 minutes for stunning panoramic views.
The seafront city of Barcelona is known for its striking Gothic and modernist architecture (the Barcelona Cathedral and Gaudí's Casa Batlló, for example), delicious cuisine from renowned chefs, vibrant nightlife, and a bustling beach. Often considered Spain's most cosmopolitan city, there's a lot to love about this buzzing destination with several distinct neighborhoods. Pleasant weather year-round means crowds are hard to avoid, but the tranquil green areas provide a respite from the bustle.
Hotel Pick:
10. Podgorica, Montenegro
Taking the number 10 spot with an average of 2480 hours of sunshine each year is Podgorica, the capital of Montenegro, a country that sits just north of Albania along the Adriatic Sea. Ruled by the Ottoman Empire for four centuries, followed by Yugoslavia, the country officially gained independence in 2006. Today, its capital doesn't have the seafront appeal of cities like Budva and Petrovac (which see similar amounts of sunshine and are worth a visit), but its rivers crossed by bridges are scenic and magnificent sights like the Saborni Hram Hristovog Vaskrsenja cathedral fill the area. The nearby Duklja ruins and farther out, but gorgeous, Bukumirsko Lake are not to be missed.
You'll Also Like:
All products are independently selected by our writers and editors. If you buy something through our links, Oyster may earn an affiliate commission.