If you haven't already booked a summer vacation, it's time to get cracking. There's a lot going on this year and we don't want you to miss a thing. To name a few: a stellar summer celebration marking the 50th anniversary of the moon landing, festivals galore, new waterside neighborhoods, plenty of outdoor adventures, and island getaways that are situated safely outside of the hurricane path. Below, take a look at the best places to visit this summer.
We love Washington, D.C. as a year-round destination, thanks to its many cultural institutions and world-class museums. However, we're particularly inclined to visit this summer, now that The Wharf has emerged as the city's newest waterfront neighborhood. If you're picturing a rickety wooden boardwalk or industrial dockyard, think again. The Wharf is a sleek, but casual, space that mixes some of the area's historical landmarks with contemporary design.
Free shuttles and a water taxi system with connections to Old Town Alexandria, National Harbor, and Georgetown make it easy to access. Once you're here, explore four piers, jump in a kayak or on a paddleboard, slurp oysters at a 100-year-old oyster shack, sample a wide selection of Italian amaros, and catch a show at The Anthem, a music venue that hosts national acts. Some noteworthy free events include the D.C. JazzFest on The Wharf on June 16; the D.C. Filipino Food Festival on June 22; and the Shark Bites and Brews Festival on July 27 (sip brews, then work out your core on the mechanical shark).
Our Washington, D.C. Hotel Pick: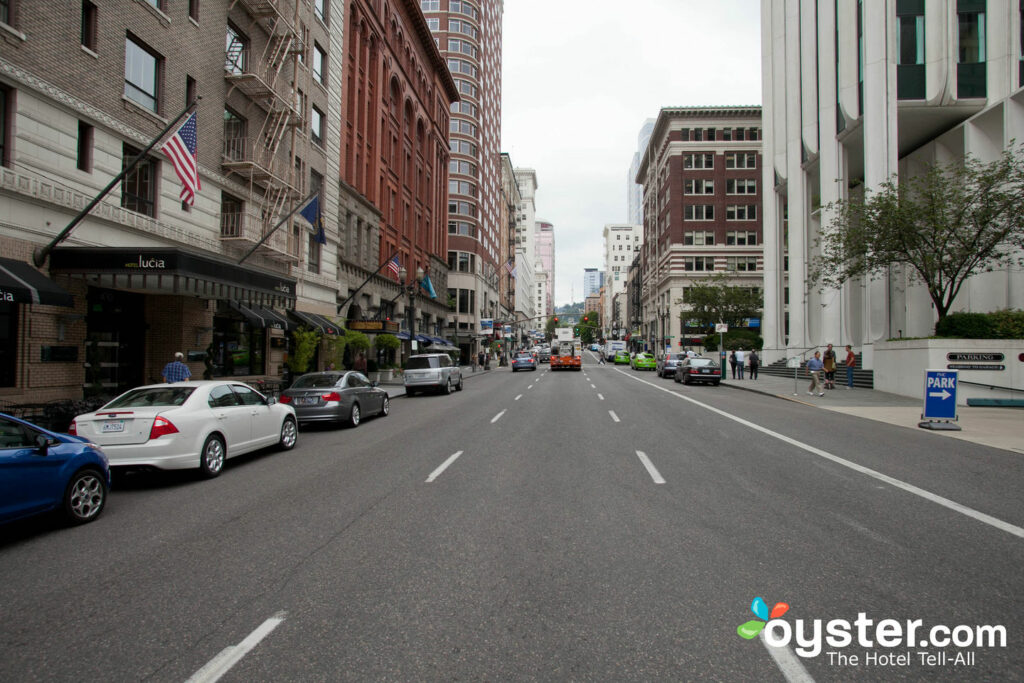 The Pacific Northwest is known for its gloomy weather, but summer is the exception, making it the perfect time to visit. Portland is particularly a great summer spot for anyone who loves hiking, the thrill of vintage shopping, and excellent food. Come during the summer and you'll be met with fun activities like the Craft Beer Festival, Portland Rose Festival, the largest arts and crafts market in the country (Portland Saturday Market, which is also on Sundays), Pride celebrations, and tons of quirky activities like beer yoga, book fairs, and tasty wine events.
Our Portland, Oregon Hotel Pick: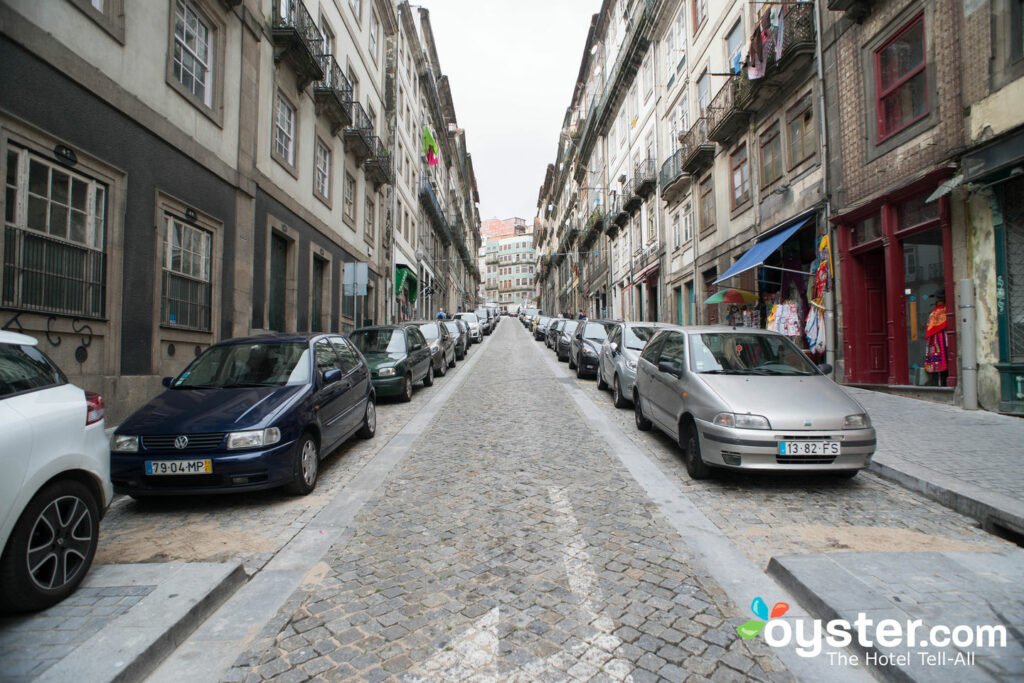 While Lisbon is great for those wanting a big-city vibe, we love Porto, where the weather is a little cooler (air-conditioning can be a rarity in the region), and the streets are walkable and easier to navigate. Plus, it's easy to take day trips to the gorgeous Douro Valley, known for its wine and beautiful vistas. Bring a good pair of walking shoes because Porto is paved with steep hills that work those calves and breed stunning views over the Douro River. The city is best explored by walking the streets, getting lost, and stopping for an occasional glass of wine or dish from a local restaurant. Stop at the Clerigos Tower, vie for pictures at the Lello Bookstore (which inspired the library in Harry Potter), shop on Santa Catarina, visit the temporary Bolhao Market, and walk the riverfront. Across the river in Gaia, you'll find a host of wine caves specializing in port (we suggest crossing the river and taking the gondola down).
Our Porto Hotel Pick: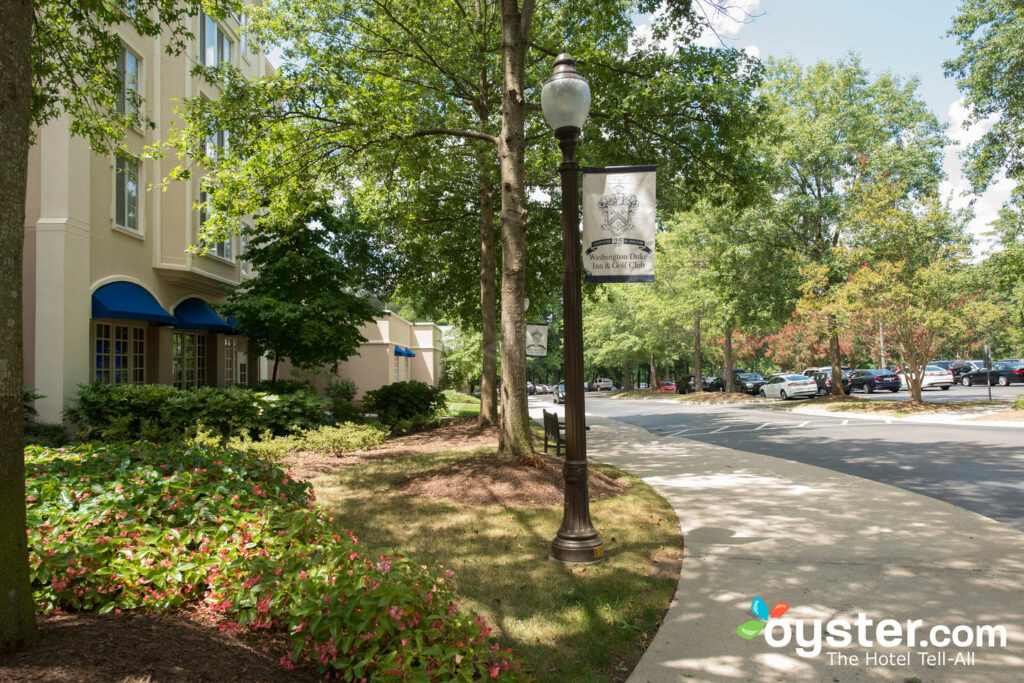 This year marks the 150th anniversary of Durham's incorporation as a city and it's celebrating its birthday in style. Durham is a surprisingly cool North Carolina city, and you're invited to celebrate all summer long with warm weather and tons of activities, events, and festivals that focus on the city's history, innovation, and culture. Trust us, you're going to want to get in on the dancing, food, art, and renovation happening here. Try local brews concocted specially for the Durham 150, take in the contemporary exhibits at 21c Museum, visit American Tobacco (a former Lucky Strike cigarette factory that has been converted into a massive entertainment space), catch a performance of the musical "Cats," and taste your way through the city's culinary scene with affordable prix-fixe menus during Triangle Restaurant Week.
Our Durham, North Carolina Hotel Pick: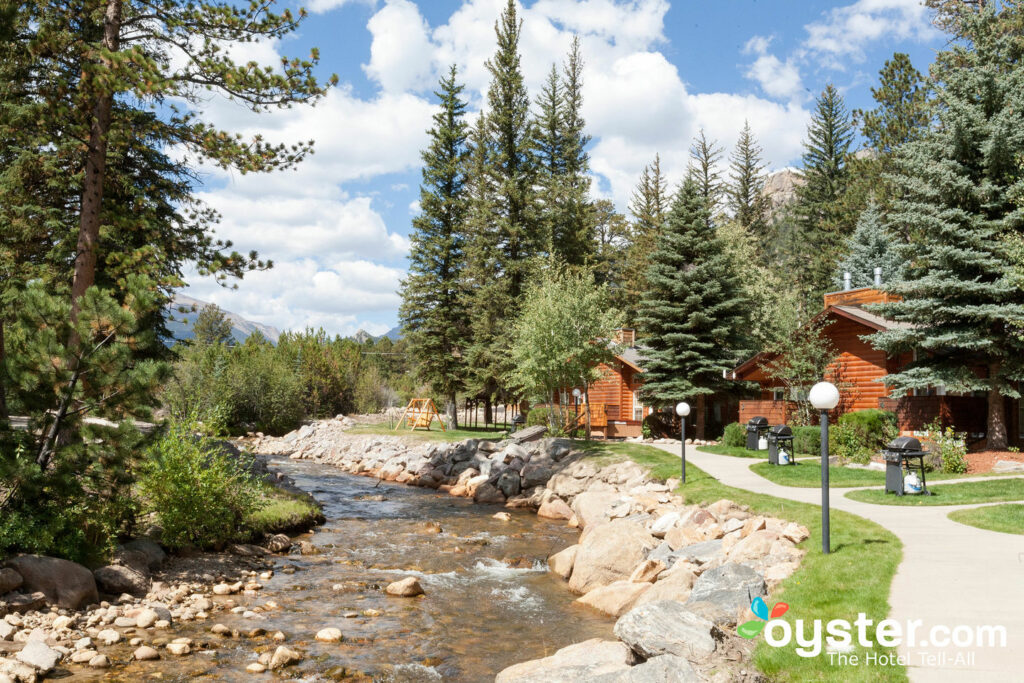 Fly into Denver this summer and you'll be met with delightfully warm weather, fresh air, and undeniably beautiful scenery all around. Day trips or road trips to Boulder, Estes Park, and Breckenridge are all made possible with a stay here.
In Estes Park, you can hop on a horse and ride through dirt trails in Roosevelt National Forest or grab a bike and cycle around Lake Estes. Breckenridge also has its fair share of biking and hiking trails, but you'll also get a dose of festival fun here with music, beer, and food events taking place throughout the summer. Boulder is ideal for families, with activities that include tubing on Boulder Creek, water-centric fun at the Boulder Reservoir, the Colorado Shakespeare Festival, and several live music performances spanning multiple genres.
If you've got an early flight, stay at the massive Gaylord Rockies Resort & Convention Center, which just 15 minutes from Denver International Airport. Not only does it have an indoor water park, but they've created their very own SummerFest that lasts through Labor Day. This year's "Alice in Wonderland" theme features Wonderland-inspired spa treatments, a Mad Hatter's tea party escape room, a Cheshire Cat scavenger hunt, and character breakfasts — all right on the property.
Our Colorado Hotel Pick: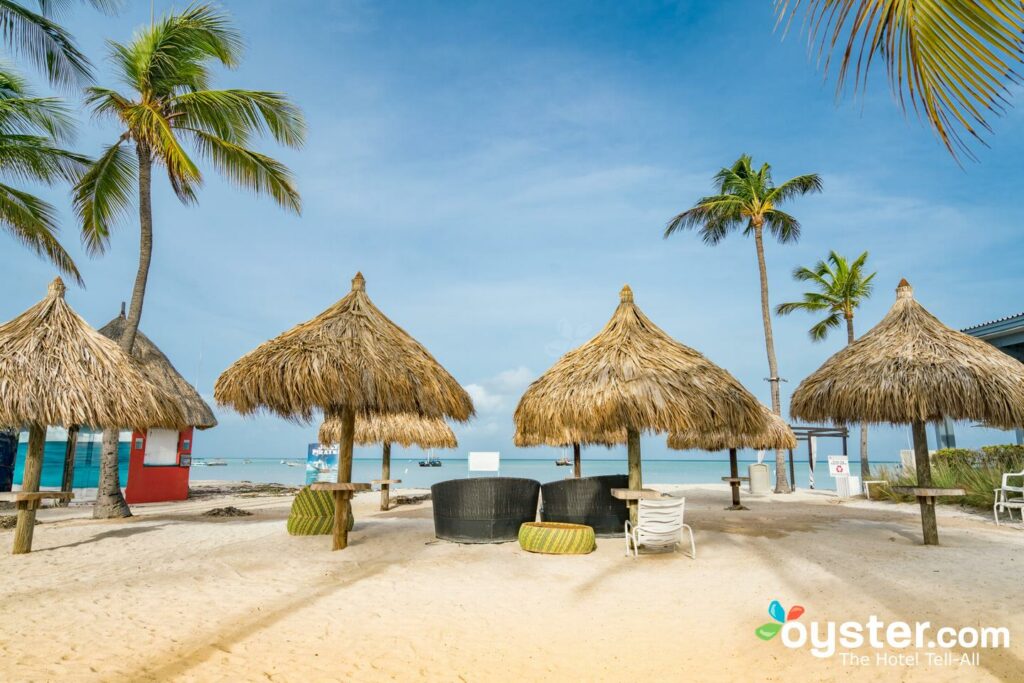 Hurricane season can put a real damper on summer plans in the Caribbean. Luckily, the desert island of Aruba is located out of harm's way, making it a no-brainer for a summer island getaway. The temps here during the summer are high, but there's always a nice cross breeze to keep you cool (and mosquitos at bay). Plus, with close to 70 miles of coastline, you're never too far from a cool dip in the water. Other recommended activities include taking an art walk in the historic city of San Nicolas, enjoying four-by-four tours of Arikok National Park, exploring sunken shipwrecks, embarking on Jolly Pirates boozy snorkeling cruises, gambling in the casino, windsurfing, kiteboarding, or just relaxing on the beach with a frozen drink in hand. For a true taste of the island, head over the Aruba Marriott Resort & Stellaris Casino for a refreshing Aruba Mule cocktail — made with the island's famous aloe juice.
Our Aruba Hotel Pick: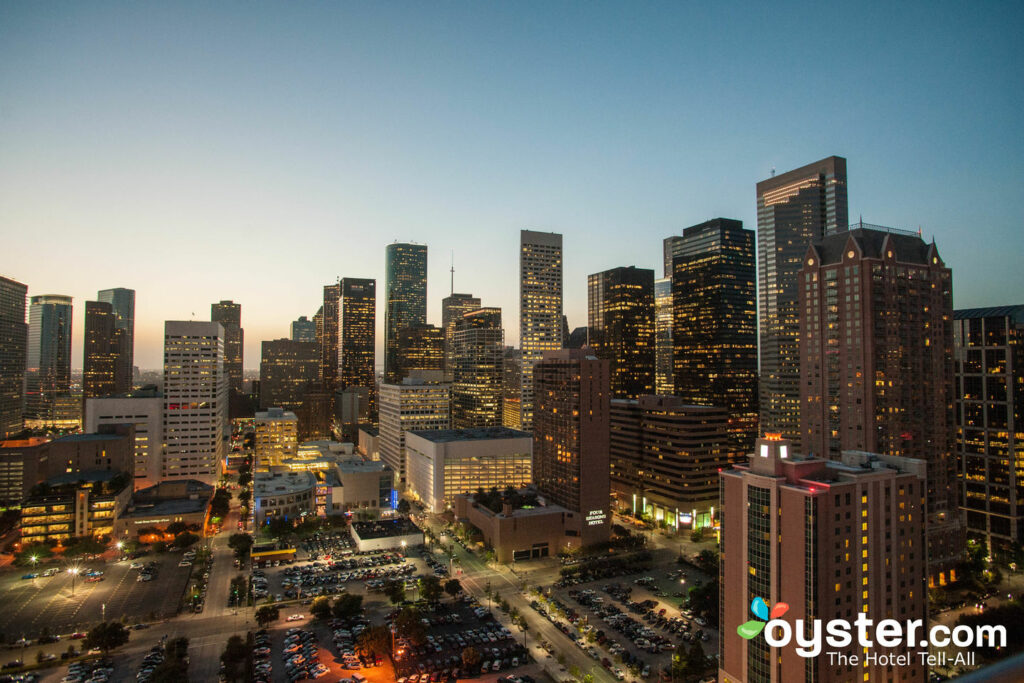 It's one small flight for you to celebrate one giant leap for mankind. Believe it or not, July 20 marks the 50th anniversary of the moon landing, and the entire city will be joining in on the celebrations. Plus, where better to commemorate this major accomplishment than in Houston — a.k.a. the Space City? Puns shoot for the moon with space-themed hotel packages, experiences, cocktails, and food specials throughout the city. The options are seemingly endless, but thankfully there is a planning resource to help you plan your getaway, whether you're looking for food, adventure, science, or family-friendly itineraries.
Our Houston, Texas Hotel Pick:
Summer is the prime time to visit Los Angeles, and the city has never been more hip and accessible than it is now. Thanks to metro system improvements, it's easy to have a great time in L.A. without renting a car. Spend your summer vacation checking out the new Jurassic World ride at Universal Orlando, hiking through the local parks (or do as the locals do and take a run up Runyon Canyon), wandering through the Grand Central Market food stalls, or people-watching on Hollywood Boulevard.
On the coast, take a ride up the Pacific Coast Highway, feel the sand under your toes at the beach, and sip local wines with at the gorgeous Malibu Wines & Beer Garden. In Venice, stroll the boardwalk. Get your palm read on the Venice boardwalk, ride the Ferris wheel on the Santa Monica Pier, or shop vendors on the Third Street Promenade. Downtown has a wealth of grit, bars, local shops, galleries, and excellent restaurants, plus it's home to Little Tokyo, museums like The Broad, and the sprawling Arts District. There is a lot on offer in this huge city, so make it your own.
Our Los Angeles Hotel Pick:
Yes, Albuquerque is hot in the summer, but it's also the hottest time to visit this southwestern city. More than 450 miles of biking trails, artisanal popsicles, dog-friendly local breweries, farm-to-table restaurants, TV tours for "Breaking Bad" and "Roswell" fans (both were filmed here), and tons of outdoor activities draw families and couples alike. This summer, the Urban Air Adventure Park is slated to open in July (think rock climbing, suspended ropes courses, indoor skydiving, and more). Other summertime activities include hanging with penguins (yes, penguins in the desert) at a new exhibit at the ABQ BioPark, a complex with a zoo, aquarium, fishing lakes, and botanical gardens. Time it right and you can catch the city's Route 66 Summerfest on July 20, a day with free music performances, food trucks, and local vendors.
Our Albuquerque, New Mexico Hotel Pick:
You'll Also Like:
All products are independently selected by our writers and editors. If you buy something through our links, Oyster may earn an affiliate commission.