Oyster's Hotel Guide to TechCrunch Disrupt San Francisco
Attention techies, venture capitalists, and entrepreneurs: The TechCrunch Disrupt conference in San Francisco is almost here. We've put together a short guide on where to stay near the conference. Enjoy!
Not into our picks below? Browse our full list of TechCrunch Disrupt hotels.
See All San Francisco Hotels
1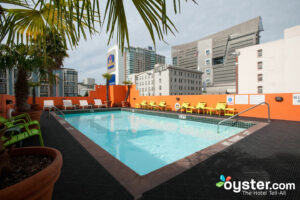 Situated on a somewhat desolate stretch of the artsy SoMa neighborhood, the Good Hotel earns its moniker, "hotel with a conscience." With features like a water-conserving toilet-top sink, the Good is environmentally friendly, charmingly quirky, and -- for those who don't mind venturing a bit off the beaten path -- one of the best budget hotels in the city.
2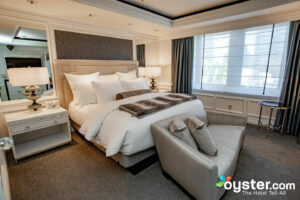 Everything you'd expect from a Ritz -- formal, doting service; cultivated decor; tasteful, tasty dining; a luxury spa -- all in the ritziest of San Francisco neighborhoods. The stately century-old building has a colonnaded facade that resembles the U.S. Supreme Court building, and the details -- traditional oil paintings on the walls, fresh orchids, marble everywhere, and more chandeliers than you can count -- help create an air of conservative classiness.
3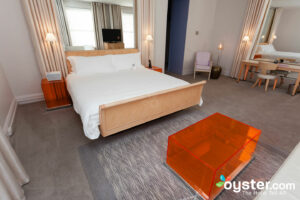 Known for its Redwood Room bar and Asia de Cuba restaurant, the Clift's hip scene is typical of the Morgans Hotel Group, which bought the historic hotel from Four Seasons and reopened it in 2001 after a Philippe Starck makeover. The lobby and the 350 small but comfortable rooms are short on amenities but high on scene and style.
4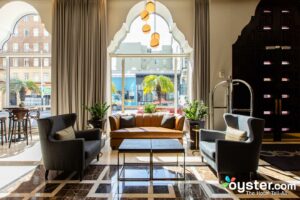 This Union Square boutique has 171 up-to-date, well-appointed rooms that deliver the right luxuries -- pillow-top mattresses, flat-screen TVs, and free Wi-Fi -- in an overall midrange package. A fitness center, business center, great service, and an on-site restaurant make this hotel one of the best options in its area and price range.
5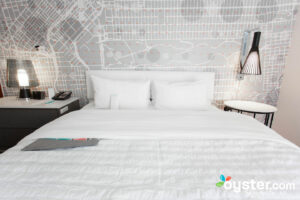 This Starwood means business. With classy, spacious meeting rooms, a happening lobby bar, and a location in the heart of the Financial District, the Meridien caters primarily to individual and small-group corporate travelers. But its stylish, well-appointed rooms, some with panoramic views, make it a good luxury option for tourists as well.
6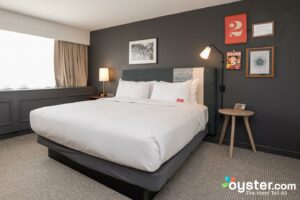 Off-the-beaten-path in Japantown, the 218-room Hotel Kabuki is a low-key alternative to the crowds and noise of downtown. It's got a serene vibe and traditional Japanese decor highlighted by the in-room soaking tubs. But the rooms are a bit worn, amenities are minimal, and the neighborhood gets quiet early.
7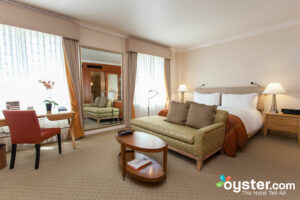 You may be going to the conference, but you're bringing your lady friend with you. This luxurious, 110-room boutique one block from Union Square is an enclave of posh rooms and pampering service in a dense city -- perfect for your romantic getaway. There aren't many features here -- just a gym and a small business center -- but its top-notch service and luxe room amenities make it one of the city's most special hotels.
8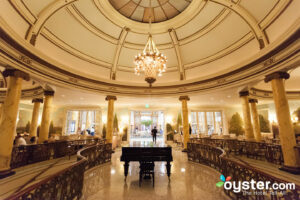 If you've just hit upon some major business success, and are feeling on top of things, you may want to match your environment to your mood. What separates the Fairmont from its luxury competitors are its beautiful, well-appointed rooms, many with stunning views, and its location atop Nob Hill. The Fairmont combines the history, cachet, and decor of a turn-of-the-20th-century grand old dame with the amenities, technology, and corporate-dominated clientele of a large chain property.